Hi there! How's your Sunday going so far?
Mine has been "blustery". I woke up 6am and made a coffee as we had planned to do a Boot Fair, but the overcast skies and threat of rain made us decide to postpone the plans, so I just went back to sleep instead and woke up to strong winds and rain, which, frankly, has been bliss. We took the Pugs out to the coast for a bit of a walk, before deciding it was too blustery and coming home via a Garden Centre where we bought rhubarb and ginger jam which we will shortly have on crumpets. If that doesn't sound like an ideal Sunday to you then there's no hope for you.
Last week was a super busy week full of drama. This week, thankfully, has been less dramatic and mostly involved sitting in front of a fan bitching about how hot it is. But there are a few bits to share, so, this week I…..
Went for an Ill-Advised Run
I am signed up for the Run Norwich 10k next week, and, rather predictably, have done no training, again.
On Monday my gym session with my trainer was cancelled, so I impulsively decided to go for a run. At lunchtime. When it was 29 degrees.
I was at least sensible enough to take water with me and try and pick a shady route, but I still ended up walking up a couple of hills while I waited for the black spots in front of my eyes to disappear.
I manage a very slow 2.5 miles then I went home and lay on the floor for a bit.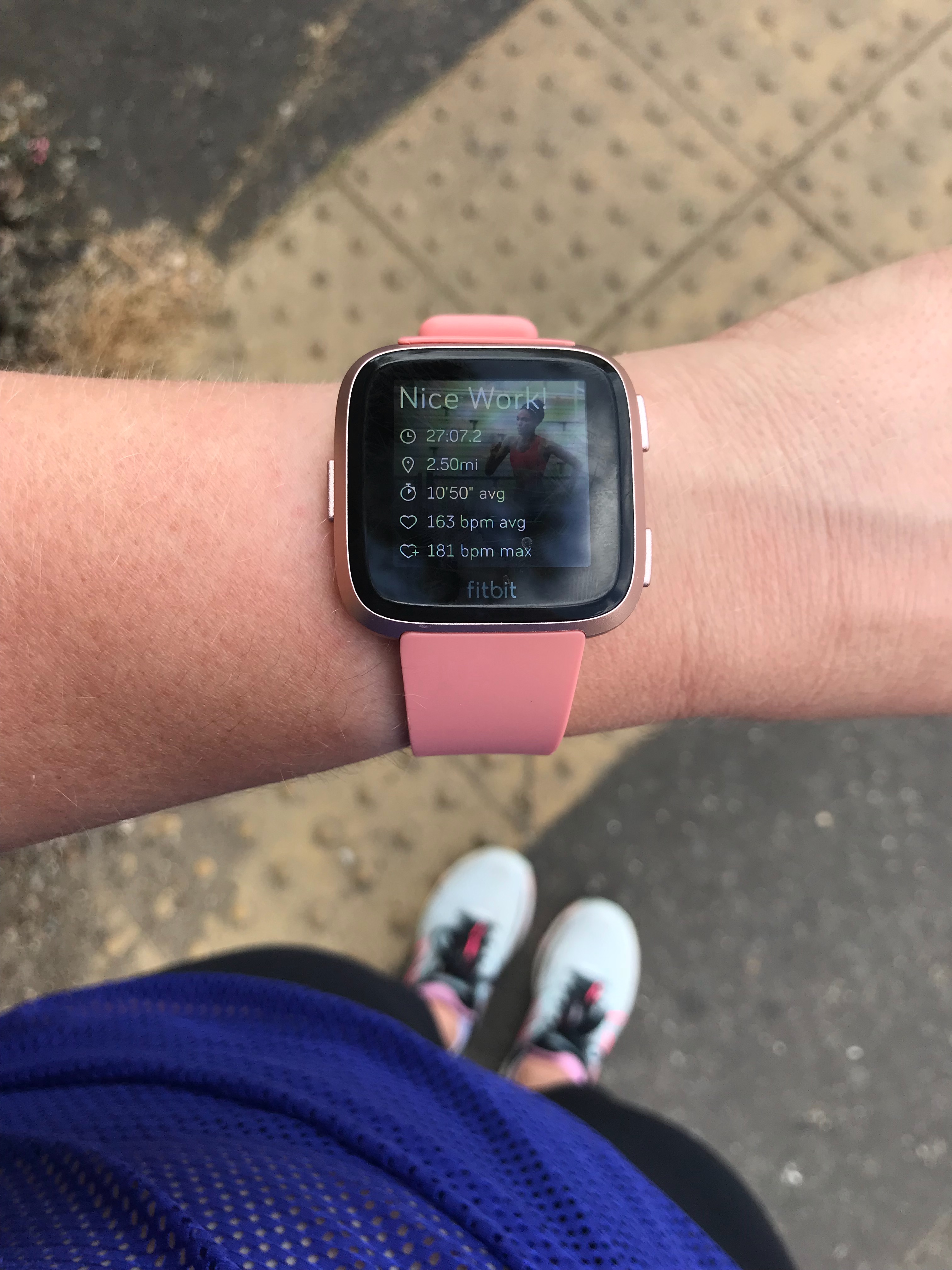 Tried to Keep the Pugs Cool
If I thought 29 degrees was hot on Monday, it just got worse.
I'm not good at heat, and neither are the Pugs. Finding time to take them for a walk when it wasn't so hot we all melted was nigh on impossible, so they've only had 15 minute quick jaunts in shady woodland in the early mornings or late at night and the rest of the time we've been all sat at home with the curtains drawn and our faces about a foot from a fan.
I took to draping damp flannels over the pugs to keep them cool. Then I discovered it was quite nice to drape one round my neck, so I did that too, when I wasn't laying on the living room floor because it was cooler.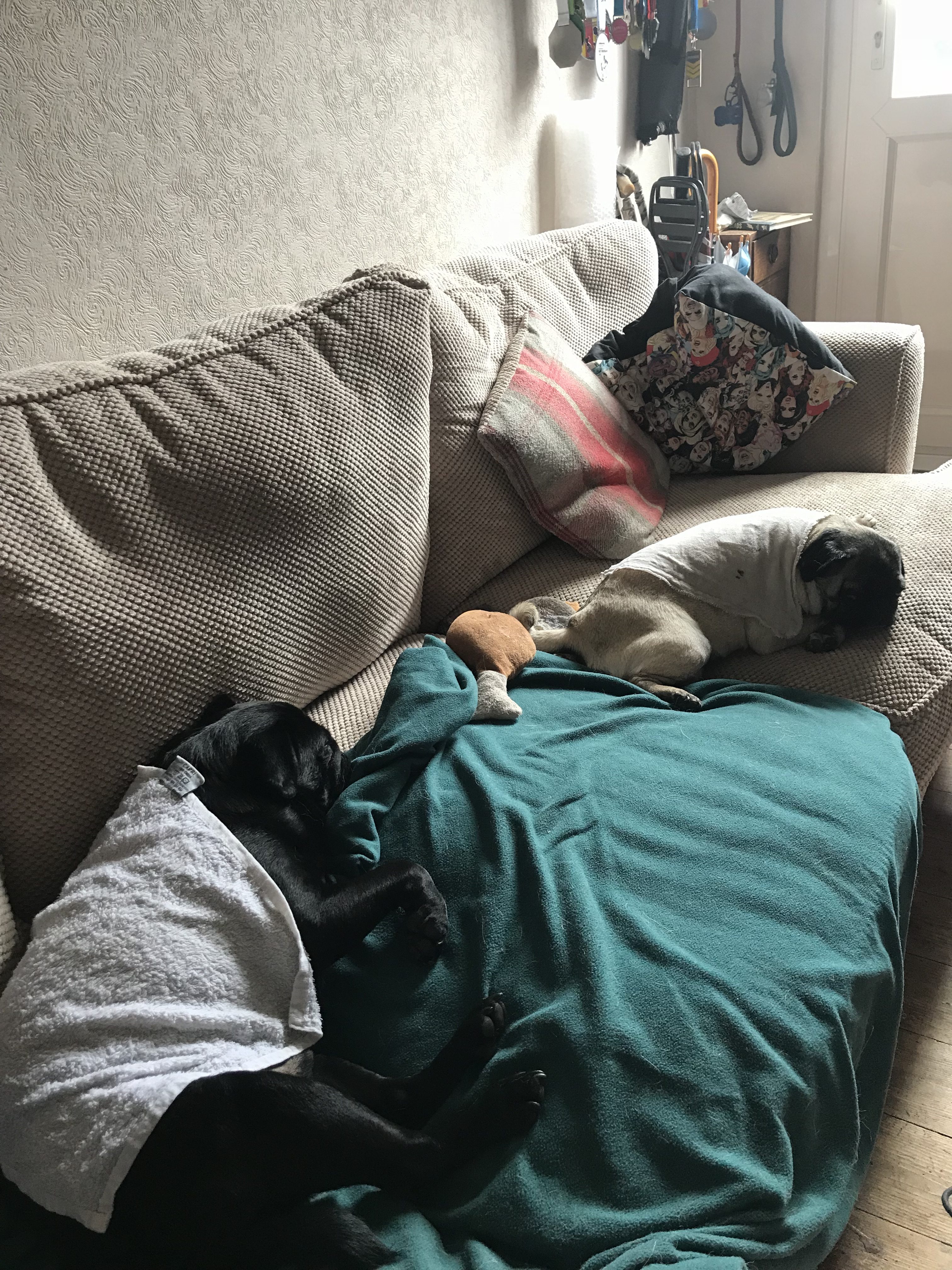 It was horrible, I hated it. I complained a lot. I engaged in an epic battle to stay hydrated that I absolutely lost.
On Thursday and Friday the dogs were panting, so I put them under a cold shower. They hated me for it, but it was for their own good.
Nothing about this weather was fun for any of us.
Went to a Sports Day
While I was busy not enjoying the hot weather, I did actually venture out to volunteer at an Intergenerational Sports Day. The day was the brainchild of a friend of mine who runs an amazing organisation called Friend in Deed. They aim to create friendships and a sense of community across generations by encouraging kindness.
Their first Intergenerational Sports Day aimed to bring together pupils from a local school, care home residents and some members of their Little Visitors scheme that takes babies in to visit care home residents.
Sadly, it fell on the hottest day of the year so not everyone was able to attend. Those of us that did took plenty of rest breaks in the shade and drank plenty of water! I was pressganged into joining a team and tried to pretend I didn't feel at all competitive while taking part in a relay race, skittles and target throw.
In the end, my team came second in all our events, which isn't too shabby, and I came home with a nice selection of certificates. I do like a certificate.
I also came home feeling a little wobbly and dehydrated, so I spent most of the rest of the day laying on the floor.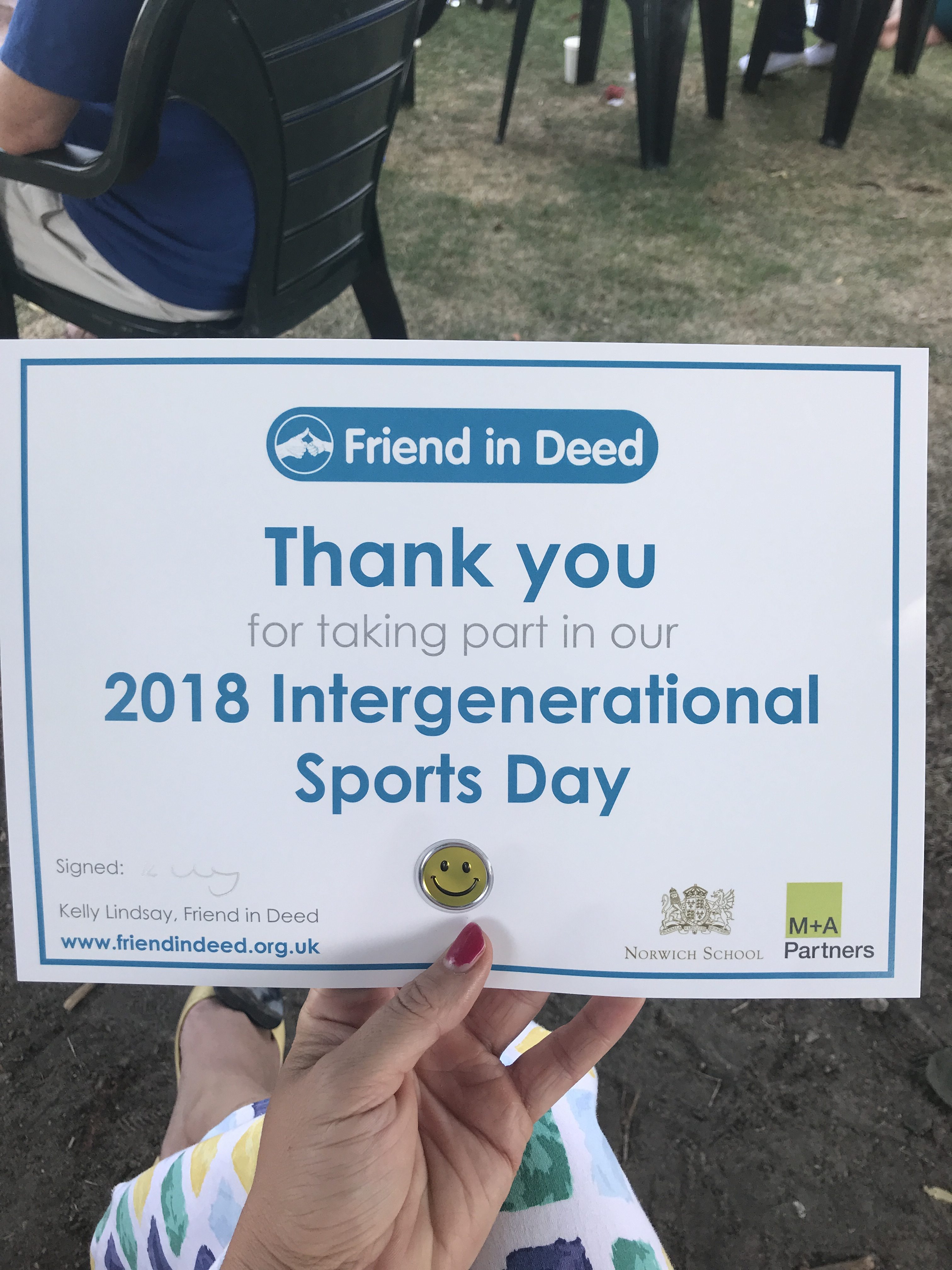 Got Very Angry with the BBC
Their weather app promised me thunderstorms at 5pm on Friday. I was so hot and anxious and stressed that I was pretty much counting down.
Then they moved them to 7pm.
Then 9pm.
I felt like I was trapped and it would never end. I held the BBC weather app personally responsible for my torment.
Then there was thunder, and at 9pm we finally got some rain. I went out and stood in it for a bit. Then came back inside where it still felt hotter than hell. So I went to bed feeling slightly cheated.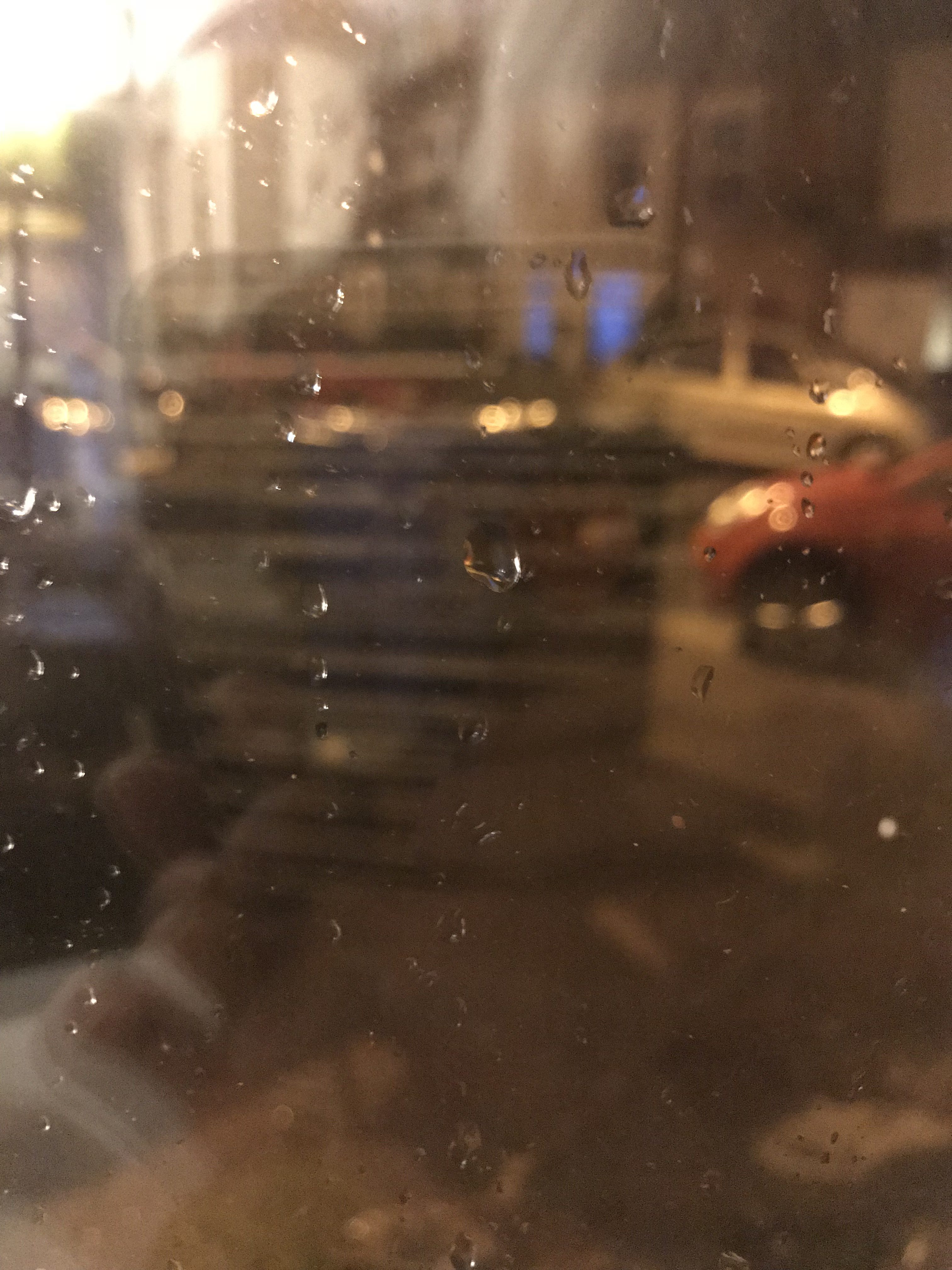 Saturday at least felt a little fresher, though I was dehydrated as hell and Roller Derby practice involved lots of black spots in front of my eyes and plenty of water breaks.
Today I am almost a comfortable temperature. Almost. It's going to take me a while to get over the trauma of it being over 25 degrees.
Enjoyed the Gentrification of my area
Yes, that's right folks. The area of Norwich I live in has slowly been being gentrified since I moved in 6 years ago (that long? I really have no excuse any more for the state of my dining room.)
Most recently a pub very close to me that's been quite rundown for some time, all sticky tables and pool, has reinvented itself with a coat of dark green paint, a cocktail list and some vintage furniture, and we were all very excited to go in and try it out.
It reopened on Friday, but I had practice on Saturday. But on Saturday night we decided to pop in for a pint, we stuck with a pint, but we might pop in for a cocktail when it's 2-4-1 on Tuesdays and Wednesdays, but we were very pleased with the decor, ambience, and drink selection, as well as the fact that it's dog friendly, so an all round win for gentrification in my book!
Check out the Stanley NR3 if you're in the area and fancy a cocktail!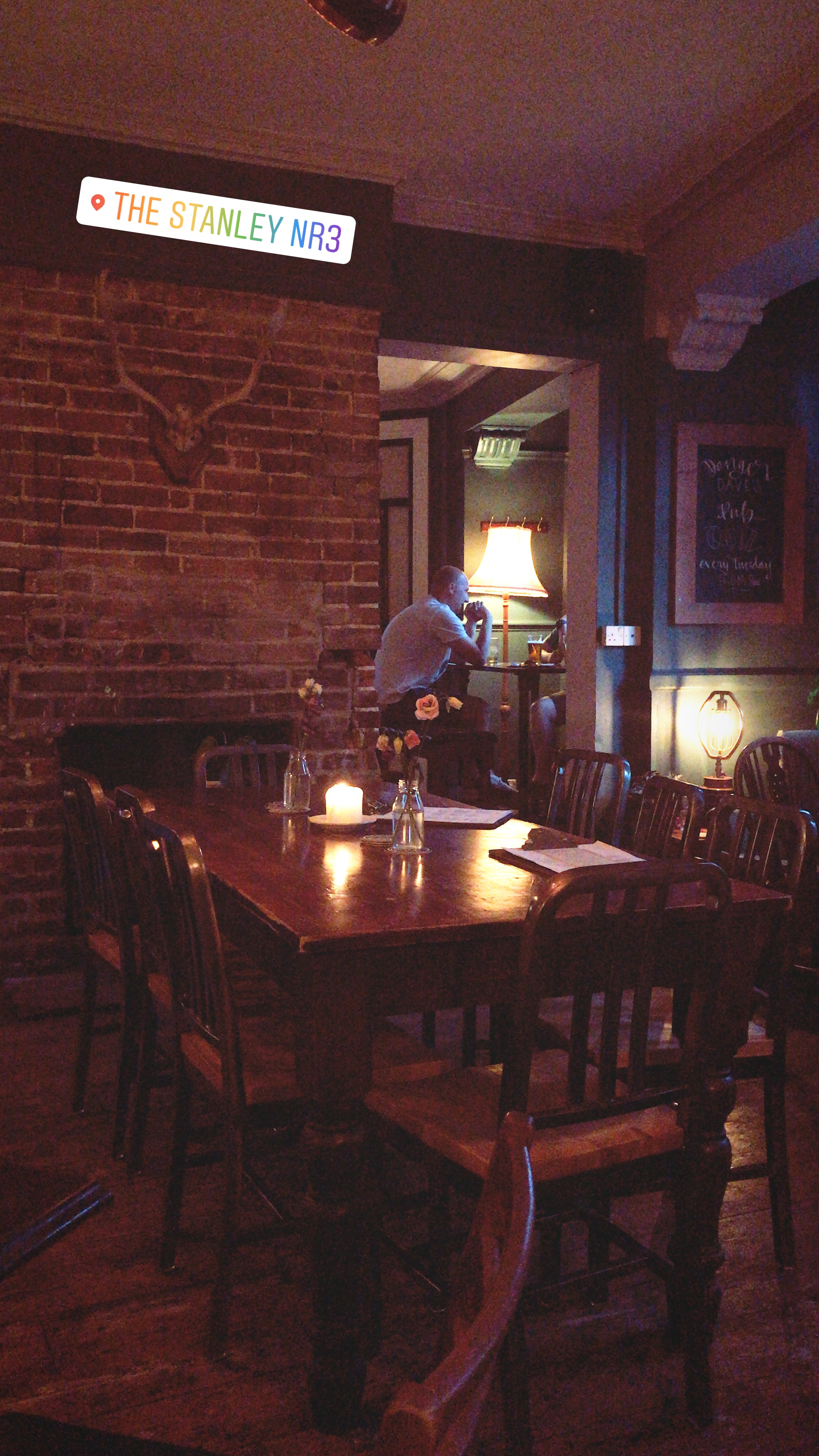 And that was another dull but over-heated week in my life.
How was your week?