Today I'm going to introduce you to some lovely new frocks!
All the way back in March I was introduced to the prototypes of a new range of vintage inspired clothing by a friend of mine, The Fabulous Miss K.
Well, another 6 months later, and fabrics and manufacturers have been sourced, patterns cut and a limited edition range of 2 1940s inspired styles in 3 different fabrics has been produced and is available for purchase! All the styles were inspired by vintage dresses from Karens own (extensive) collection and this first collection is dedicated to her Mother.
On Friday night Karen held a launch party, I was a little late as I was running Race for Life wearing day glo war paint, but I made it along for the end of the night to see the dresses in person. Here I am meeting the Barbara dress, named after her Mother.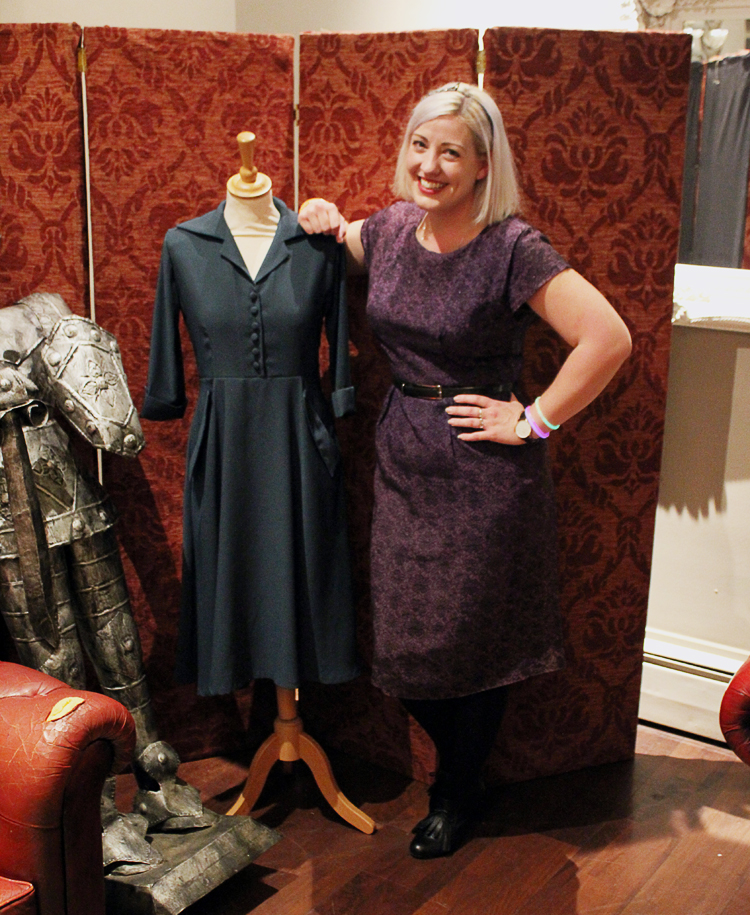 There are 2 styles of dress in this collection. The Barbara has turn back cuffs, side pockets with a wide cuff and a collar, the Charlie Dress is collarless with lovely pin tuck details around the waist band and sleeves. Both styles are available in 3 different fabrics, a beautiful authentic feeling crepe in bottle green and red, and a nautical navy and white striped cotton which is ideal for warmer days. The crepes are my favourite, they flow beautifully and the colours are gorgeous and rich. Another detail I love is that the front buttons aren't just decorative, they open fully, meaning that with an authentic side zip the dress is much easier to get into!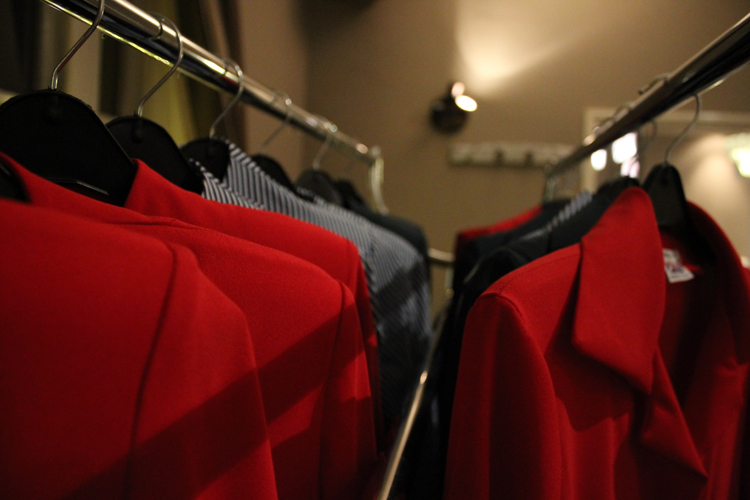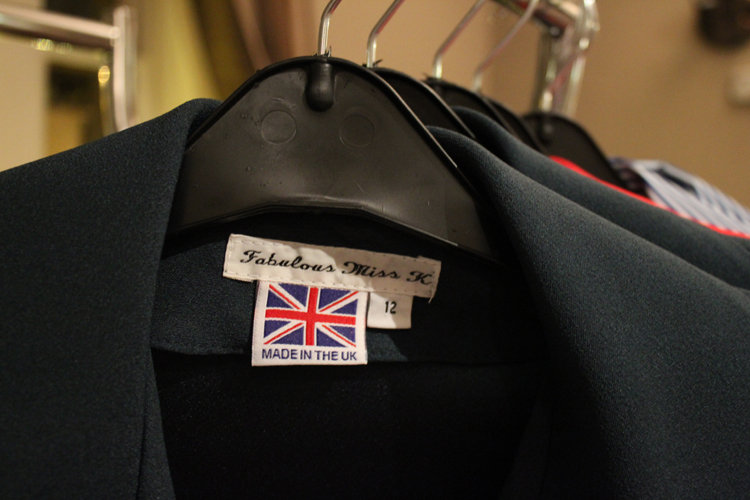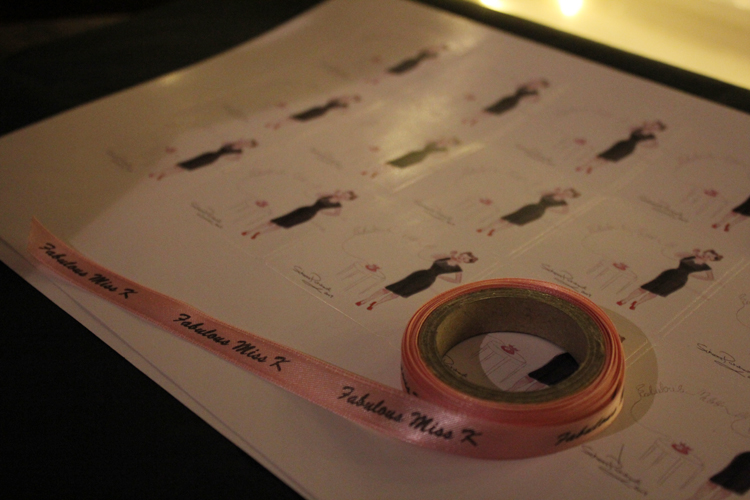 Much wine was drunk in celebration of the new frocks, it's the only way to welcome a new collection into the world.
Karen arranged a beautiful stylish photo shoot for the website, but honestly, I think, like most vintage styles, the dresses look far better on real people I have seen them on than they do on a modern model shape, they need a bit more filling! You can see Abi from Champagne and Lemonade in hers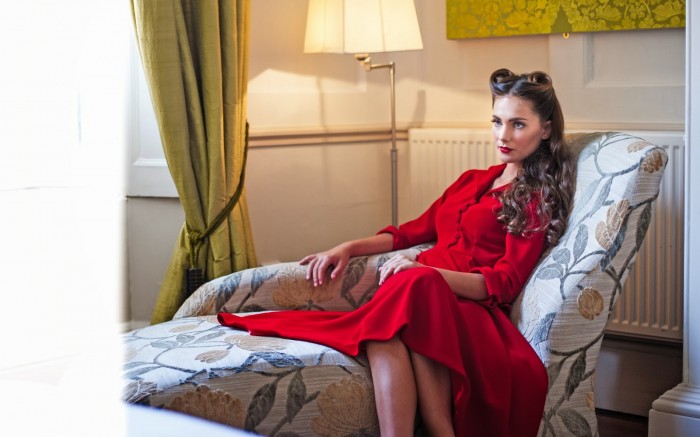 You can also see Karen in her own bottle green Charlie dress at the front of this photo.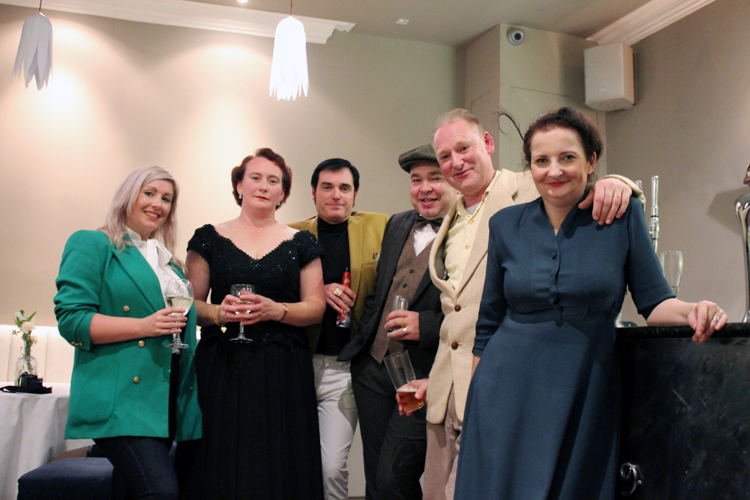 You can see and buy the Fabulous Miss K collection on the Fabulous Miss K website. I know she has some amazing plans for additions to the collection next season, including a suit and a 1930s style evening gown with fluttery angel sleeves, which I just can't wait to see!