I've spent the weekend having a pre Christmas Christmas with some friends.
Oh yes. One Christmas isn't enough for me, I need a trial run first. This weekend we had booked a cottage in the wilds of Norfolk (ok, a mile outside Cromer) for the weekend with some friends. I used it as an excuse to pull out all my most festive outfits. It was Christmas Jumpers, christmas frocks and Christmas aprons ahoy!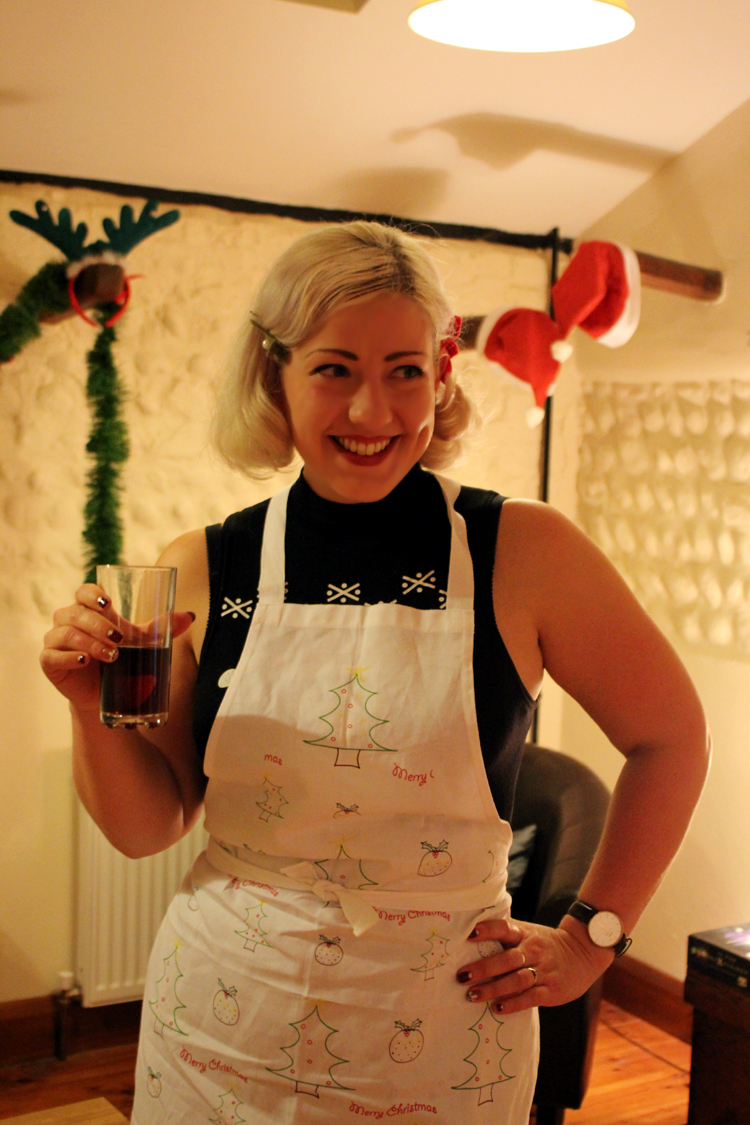 My favourite outfit from the weekend was one I considered saving for Christmas Day itself, but then I decided I might want a looser waist band on Christmas day and decided to wear it on Sunday morning. I bought the skirt from a Charity Shop on the Thursday afternoon. I was going to take it up a little, but then I decided if I did that it would sit in a pile and never be worn, so I should wear it anyway.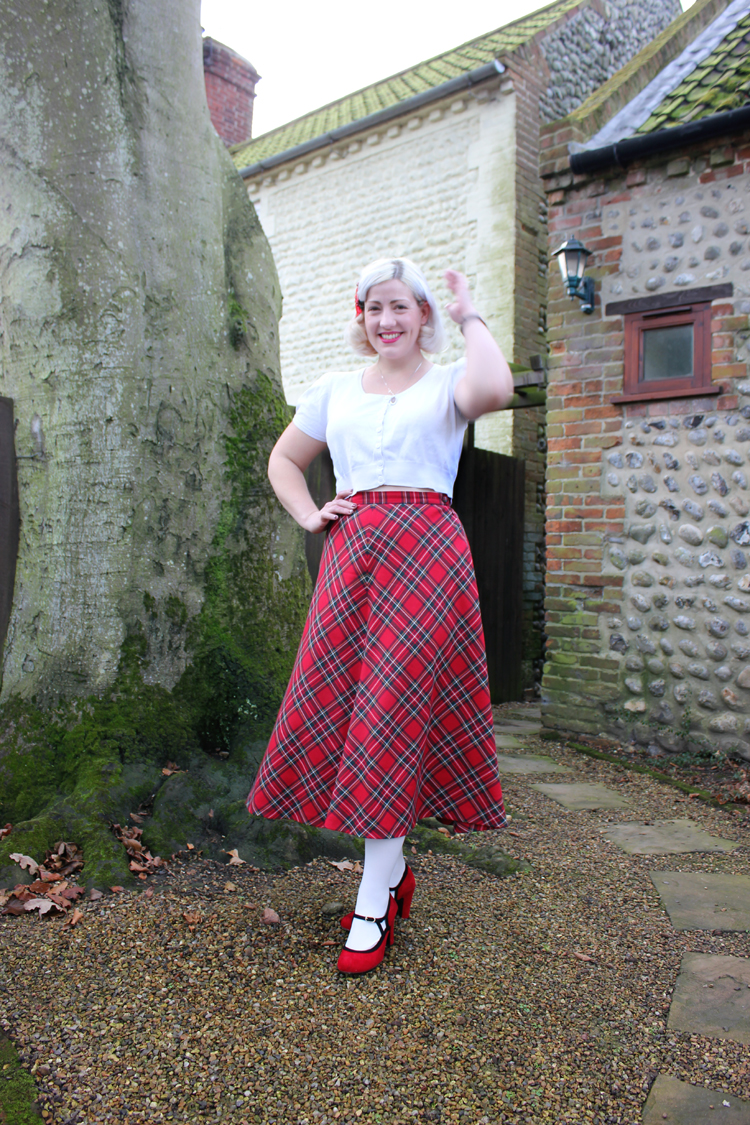 ♥ Cardigan – Tesco ♥ Skirt – Country Casuals from a Charity Shop ♥ Tights – Primark ♥
♥ Shoes – Chie Mihara at Bettlicious* ♥ Hair Flower – Poinsettia ♥
The shoes are those lush Chie Mihara beauties from Bettylicious (You can win £100 to spend there here!) and the Poinsettia hair flower was a Christmas gift from Betsy Hatter, that I absolutely love (You can win one behind door 5!)
I'm really loving white tights with these shoes, but they didn't cope well when I stomped in a puddle later on and splashed dirty water up my leg. White tights are for indoor days!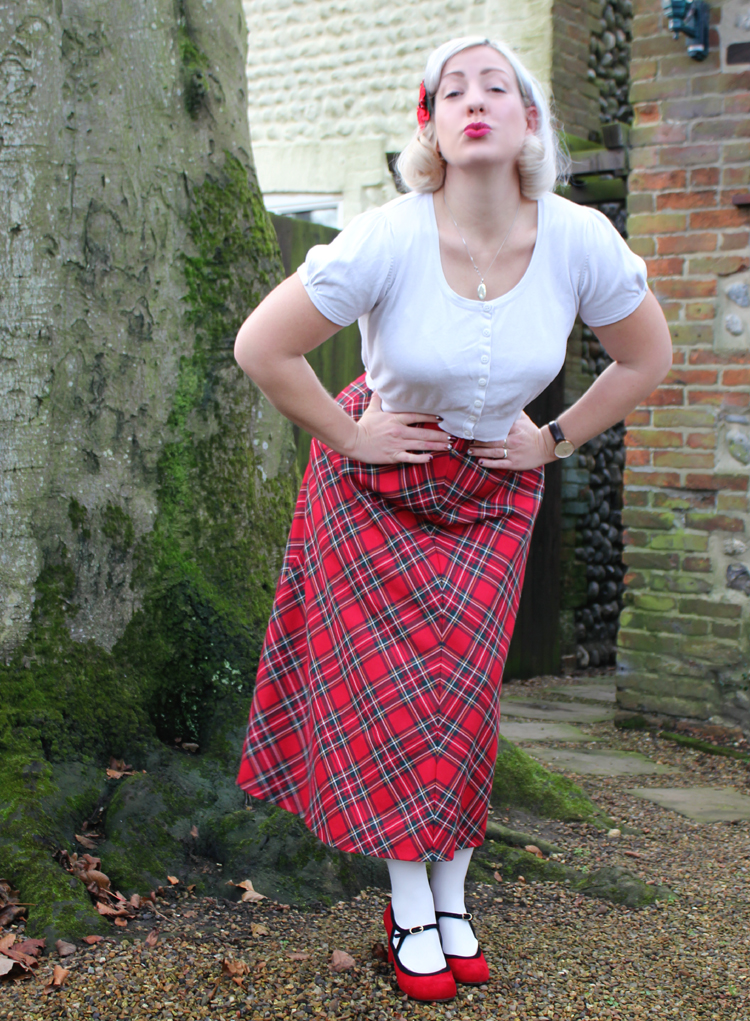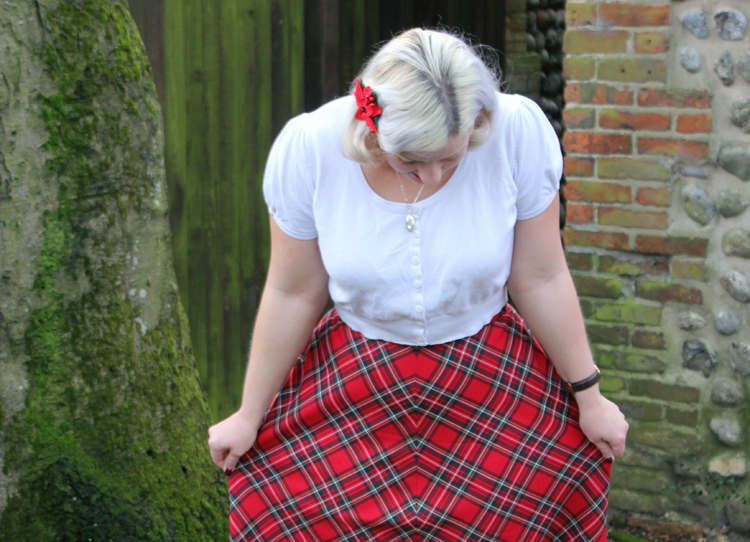 I didn't take as many photos as I thought I would, as I was mostly busy enjoying myself. We had Secret Santa gifts and home made crackers, prawn cocktail and board games. Pretty much Christmas Day summed up.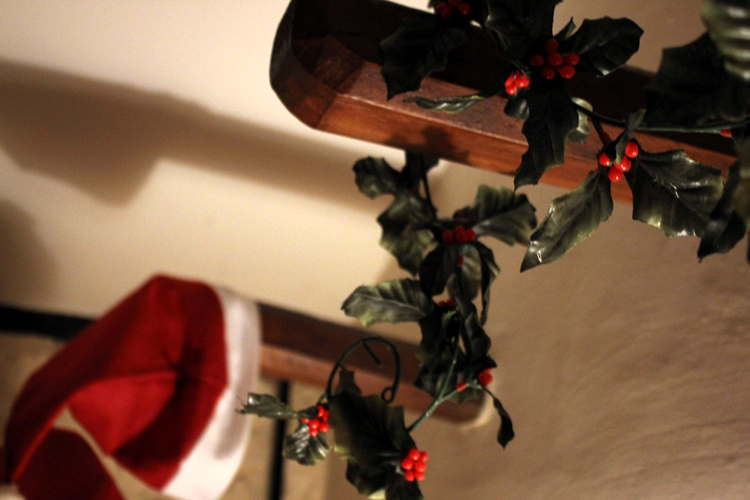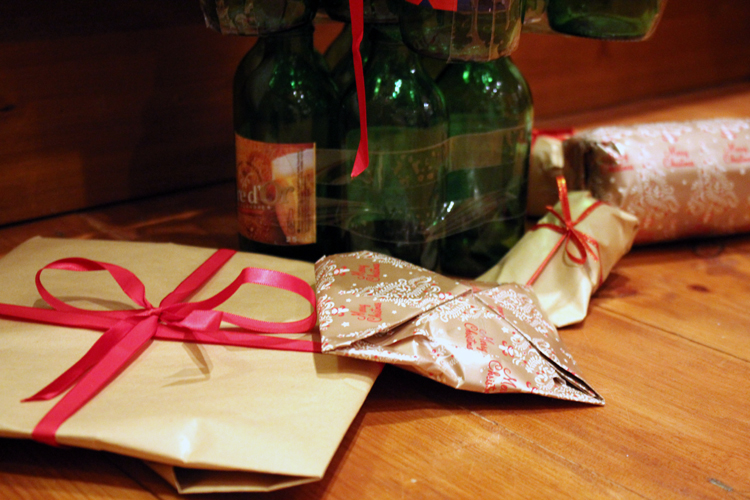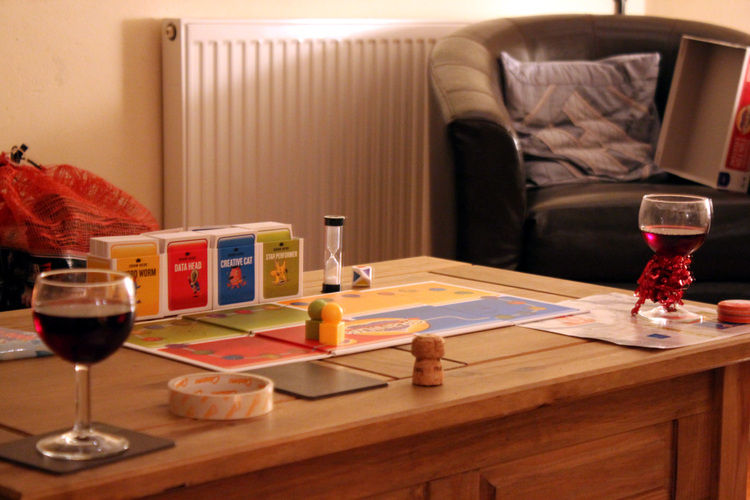 I think I can safely say I am all ready for Christmas now! Just one more week of work to get through!
How about you?
Related