I do love a bit of fantasy shopping.
It's like real shopping but without any of the "Oh I can't afford to pay my bills" guilt at the end.
Here in Norwich we have a pretty amazing independent local department store called Jarrold, and they asked me to do just that, a bit of fantasy shopping.  Jarrold was founded in 1770 so has a long history. Its main store on London Street in Norwich was designed in 1903, with some nice remodelling in the 1920s that means it's a grand and pretty gorgeous building. this is a photo I snapped on my phone last year of it all lit up for Christmas.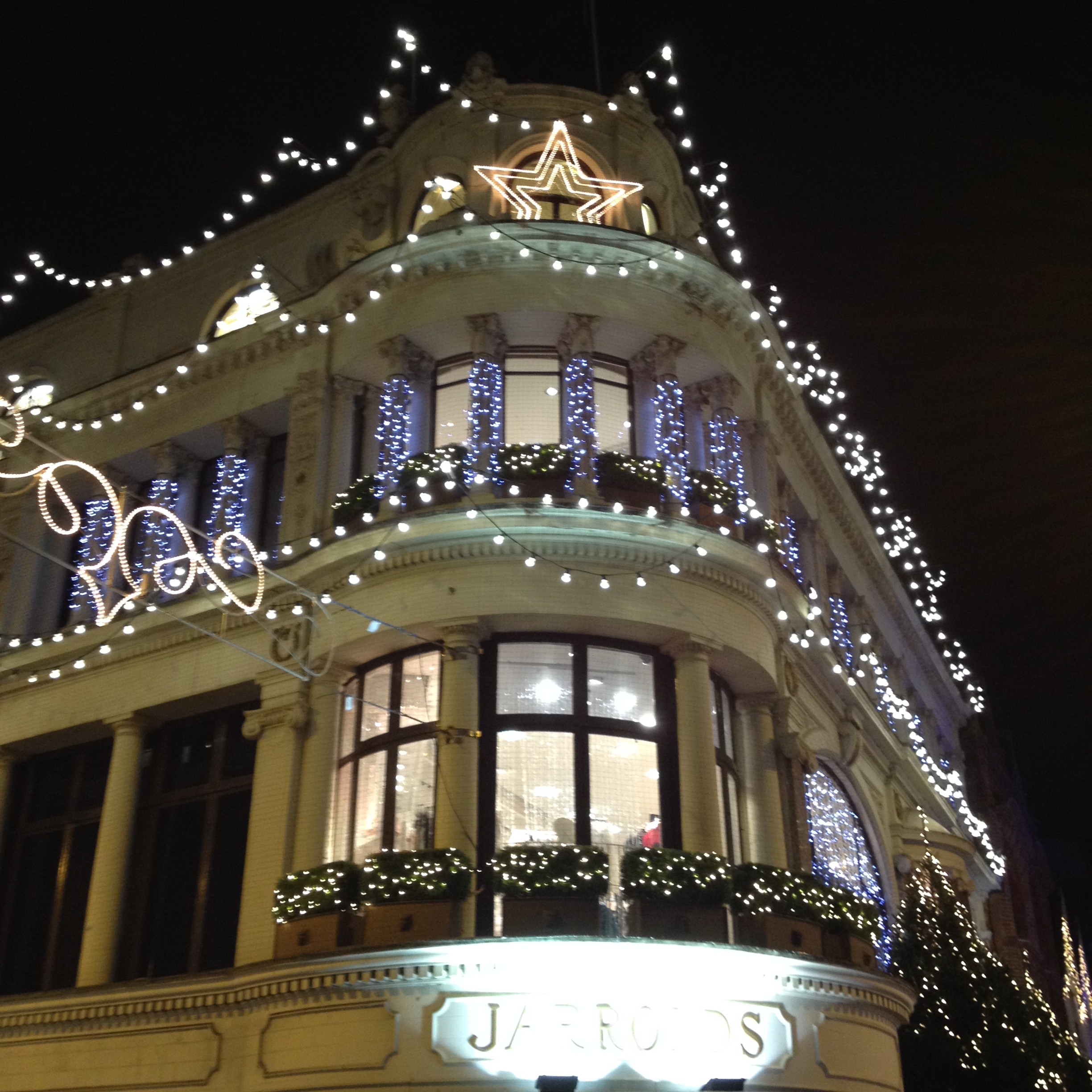 Jarrolds wanted me to come in and shop for some looks inspired by the London Fashion Week catwalks, they have an excellent range of brands and they were keen to prove how young, style conscious, people could create a great look from their in store fashion department.
This made me a little nervous as while I am ostensibly a fashion blogger I am neither particularly young, nor particularly style conscious. I like to think of myself as a crazy fashion maverick, creating my own style, well, not really, but it sounds good. Basically that is short hand for "I don't really follow fashion, but I do like a pretty frock".
I do not know what the key trends were at London Fashion Week this season, but I do know I like Orla Kiely, and after being sent a couple of photos of some of her snazzy A/W14 collection I decided to create some looks in my own style inspired by her mixing of neutrals, pastels and black.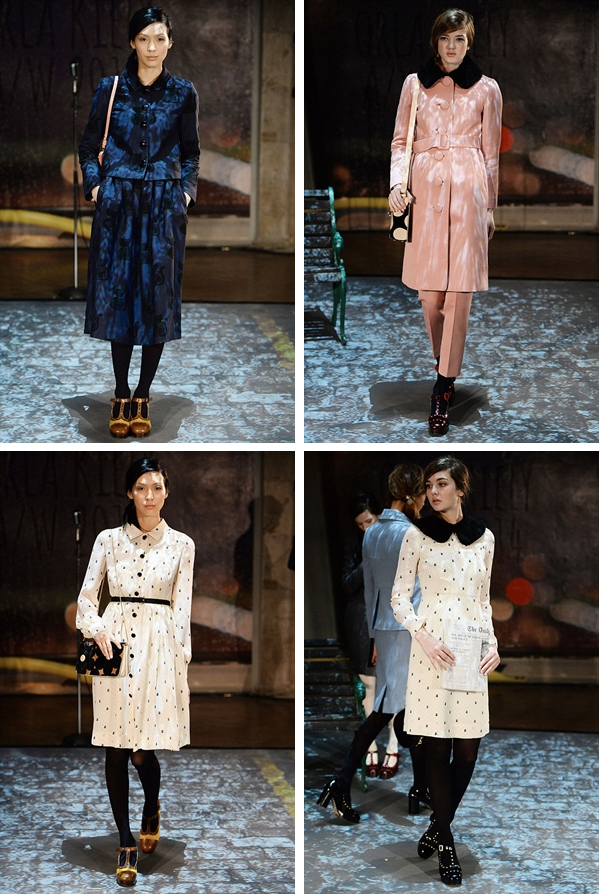 My first choice was a polka dot spotted shift dress from Jacques Vert with a faux fur collar that came off of a Minuet jacket. The nude shoes (which I might go back and buy!) are form Carvela and I wore my own belt and tights. The shift dress has lovely slightly puffed sleeves, which aren't very obvious on my arms sadly, and it also has a really pretty scalloped neckline if you wear it without the collar. I used a piece of wide ribbon as a hair band and I think it creates quite a 60s look.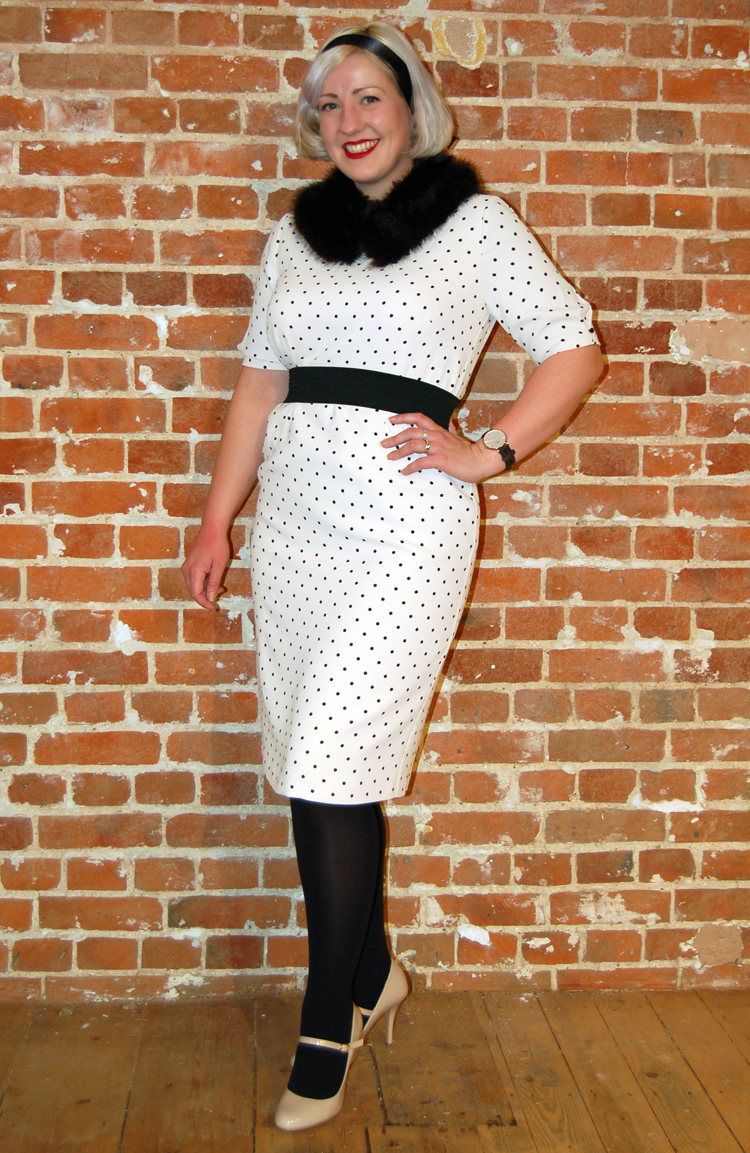 ♥ Dress – Jacques Vert  ♥ Fur Collar – Minuet ♥ Shoes – Carvela ♥

Outfit number 2 I went with a similar colour palette of nudes with black, but I found a gorgeous dress with a bit of a 1930s vibe, which I teamed with a cloche style hat, a Lulu Guinness bag and my own belt again, those ribbon belts do nothing for me!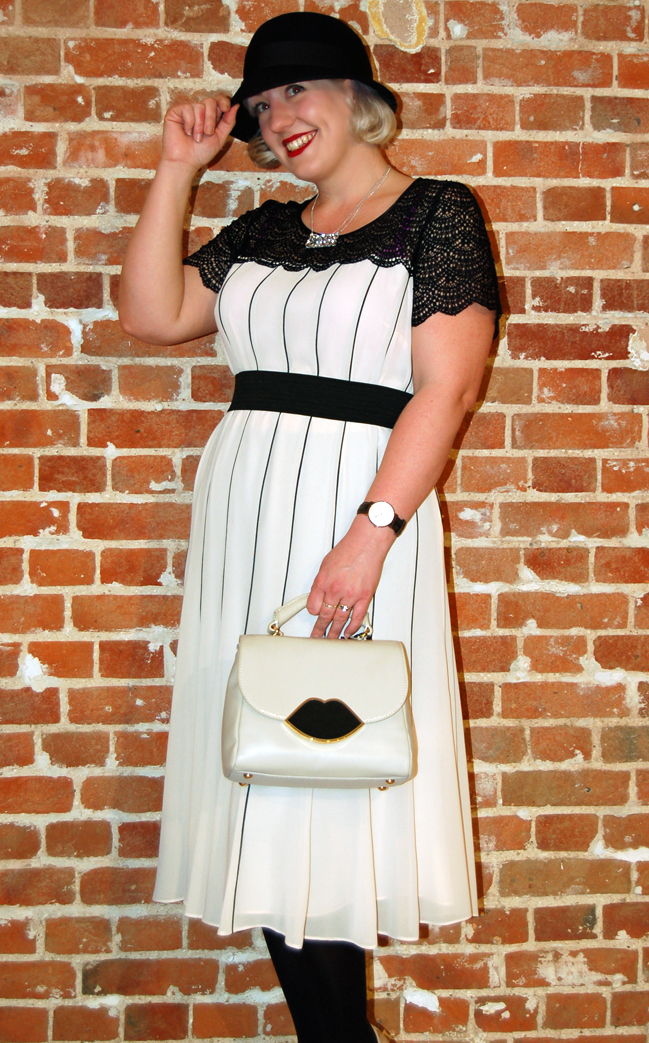 ♥ Hat – Victoria Ann ♥ Dress – Jacques Vert ♥ Handbag – Lulu Guinness ♥
I tried on a gorgeous blue Hobbs dress, but not only could I not fit my arms through the sleeves (more on that another day!) but it made me look like a Blue Meanie, so for my last outfit I decided to go with more pastel colours and a 50s inspired style.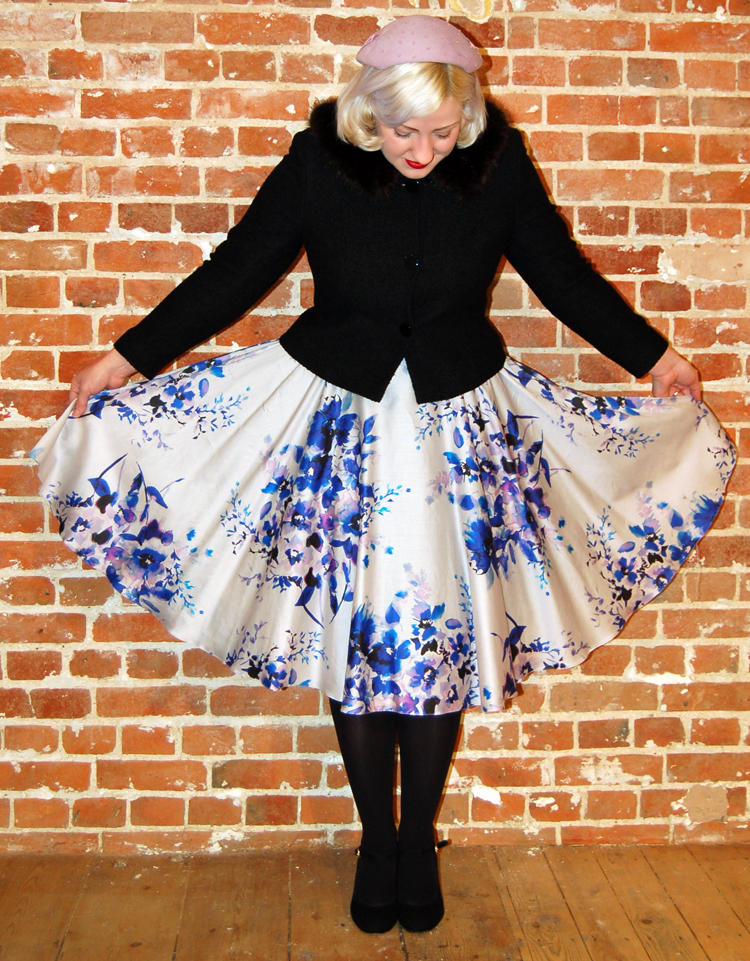 ♥ Hat – Vintage (mine!) ♥ Jacket – Minuet Petite ♥ Dress – Phase Eight ♥ Shoes – Carvela ♥
Interestingly a lot of the items I chose came from a section that it wasn't suggested I look at, they weren't the "high fashion" brands, but I one of things I love doing is being able to put together my own look from unexpected places. It's one of the reasons that when I shop on the High Street I love department stores. When you shop in a one brand store you're buying into one brands vision of a seasons looks, in a department store you can mix and match and find unexpected things to put something together all for yourself.
I got given a lovely little thank you card from Jarrolds, which I opened when I got home and found a gift card tucked inside as a thank you, so I'm excited to head back down there for a mini shopping spree of the real type again soon.
Which is your favourite look?