I remember the first time I realised I was a "weird" shape.
Except I didn't really realise it at all at first. It was around 2001, I was shopping for a pair of black trousers and couldn't get a pair to fit in a single shop. Some wouldn't go over my thighs at all, and those that did left a huge gap at my lower back and I just couldn't work out why. I remember going home almost in tears, and without any trousers to wear for work.
There were other things that made me weird too. Swimming costumes went what I called "trampoliney" on my lower back, I've never been able to buy a pair of trousers off the peg that I can wear without heels, I often struggle to get in and out of dresses with side zips and fixed bodices and anything with fitted sleeves needs to be approached with extreme caution lest my arms not fit through the holes or I get trapped inside them in a changing room.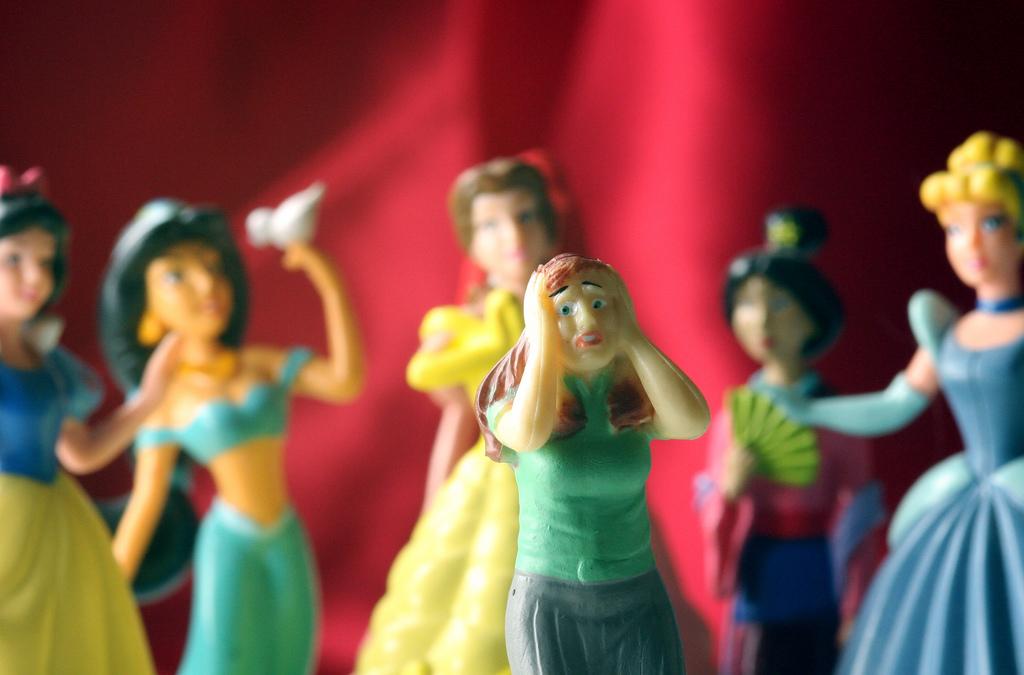 All these things left me in no doubt that I was weird. Everyone else seemed to just wear clothes without thinking about it, just grab their size off the rack and look perfect. So what was wrong with me?
Over the years I figured out what was wrong with me and why the clothes didn't fit. I had a small waist in relation to my hip measurement meaning trousers gaped at the waist  and pencil dresses were tight on the hips and baggy everywhere else rather than form fitting. I had wide shoulders and bigger arms meaning I couldn't get in and out of dresses easily, sleeves were too narrow and jackets were tight enough to stop me raising my arms. I had a long body and short legs, so trousers were too long and swimsuits and jumpsuits cut me in half or went trampoliney at the back.
All these things were "flaws" with my body, so I stopped even looking at certain styles. Pencil dresses, pencil skirts, anything with non stretch sleeves and trousers were out of my wardrobe. I wore bikinis instead of swimsuits or went with tie halter necks.
Then I discovered the world of vintage, and vintage repro. I found phrases like "vintage sizing" and I started to realise that I wasn't the problem, that clothes came in different SHAPES as well as SIZES to fit different bodies. I realised that the reason things didn't fit me wasn't because I was weird, but just because I had a smaller waist, longer body and wider shoulders and arms than the "average" woman.
Over the 6 years that I've been writing this blog I've learnt more about clothes sizing and more importantly body shapes and how it's changed over the years and written a lot about it on this blog. The average woman today, compared to the 1950s, is 2″ taller, 1.5″ bigger on the hips and bust, but a whole 6″ bigger around the waist. I know that the average woman today has a 6″ waist to hip difference and that mine is about 12″, but it still has the ability to almost reduce me to tears in a shop changing room when trying to find clothing that fits my "abnormally" proportioned figure. If my waist to hip followed the "average" proportions  I'd be popping into Debenhams and buying a size 10, as it is I need a 14-16 on their sizing chart to fit my bum. It's no wonder I can't buy much that fits.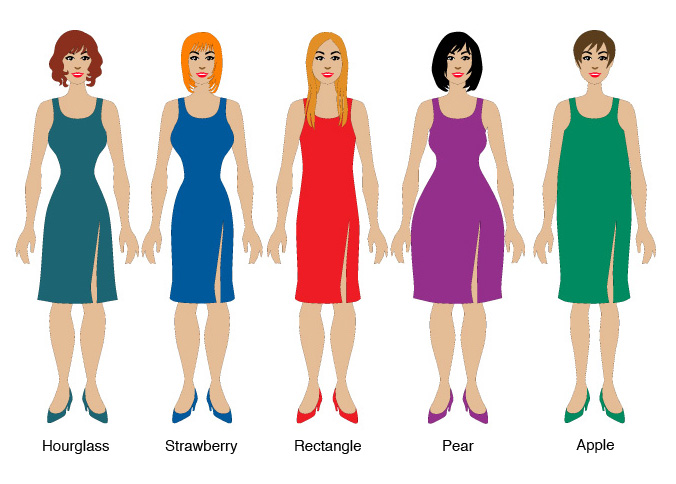 I HATE the expression "figure flaws", it immediately tells you that it's your body that is wrong, if you don't fit a certain ideal then you are going straight into the seconds bin, discounted and worth less than those with a perfect body. Lets not confuse body shape, with body size. It doesn't matter if I'm a size 8 or a 18, my arms and hips will still be wearing a size 10 or a size 20, because that's what shape I am.  To a certain extent we don't have to accept our body size, if you feel comfortable a bit smaller, then you can eat less, or exercise more and lose a little weight, but nothing short of extreme measures is going to give me longer legs or shave actual bone off my hips, so that is something I have to accept, and everyone else is going to have to live with it too.
Even when we're encouraged to think about body shape (are you an apple or a pear?) we're still spoken to in terms of clothes flattering and hiding our flaws, rather than simply fitting. Everywhere will tell you an hourglass figure will look great in a pencil skirt, without ever telling you that you might struggle to find one that fits properly if you're a true hour glass with a small waist and wide hips.
I posted about this on my personal Facebook recently and received lots of comments from friends with similar problems. It seems we're all "flawed", cursed with long legs, small busts, wide shoulders and fat ankles. The range of "figure flaws" we all suffer from seems so endless that it immediately becomes apparent that the woman clothes are cut for doesn't exist and to base our self esteem on whether we can fit into a High Street dress is totally ridiculous.
I feel like changing rooms should carry warning messages "Warning: Not all clothes will fit all bodies, this is the fault of the manufacturers cutting process, not your body. Please remain calm"
So today, I am curious, and I'd love to hear your stories.
What clothing styles are a "no go" for you? What bits of your body don't fit the manufacturers patterns?