That's Prints of Animals, not Animal Prints.
Today Retro Chick is going a bit twee, because there's nothing I like better than a frock with a cute print*
Elephants, cats, dogs, birds bees and butterflies all make excellent novelty prints and I've been searching out the best ones I can find.
I know his is very little wittering on for one of my posts, but without further ado, these are 5 of the best dresses with prints of animals I've found. I would like one of each please.
*disclaimer: there may actually be things I like better, but I still like a frock with a cute print.
Yumi Butterfly Pleated Midi Dress
This dress makes me think of picnics and sunny days. It has a beautiful pleated skirt and a delicate butterfly print. One to wear with a big floppy straw hat.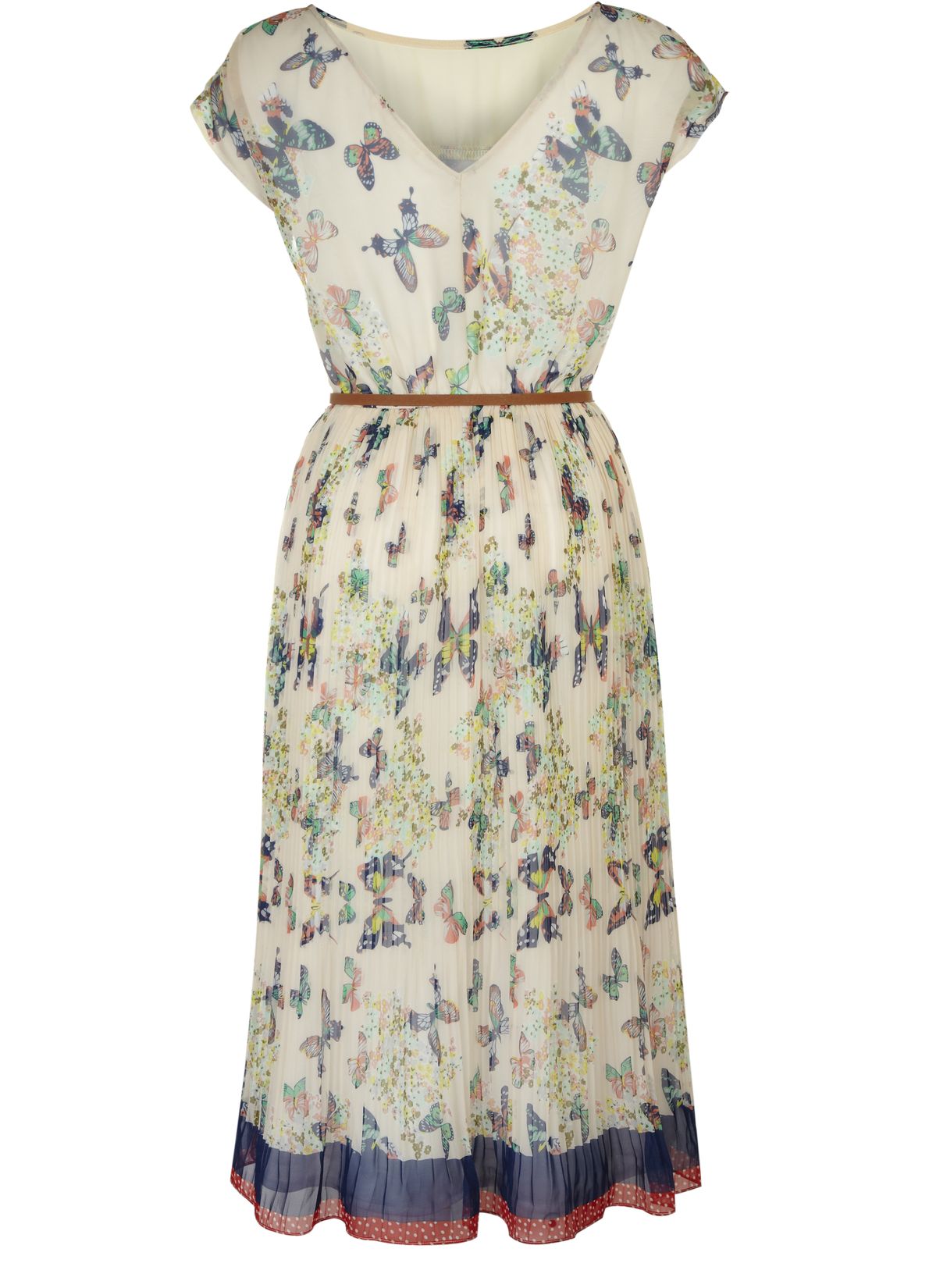 From the Queen of the cute novelty print comes this cute 50s style dress covered in birds. It comes in black and a beigey green colour.
I love this one for it's subtlety. It looks like a geometric print dress from a distance, then you get up close….and it's CATS!
Jaeger Bee Print Dress
I have had a total obsession with finding a bee print dress since I saw a gorgeous vintage one at a press day. This is the best I've found so far, though the shape isn't really ideal for me. But it's COVERED IN BEES! Look!

Charlotte Taylor Rams Head Dress
The first dress that I wanted to include as my last pick was an amazing 50s style dress with a print of elephants from designer Charlotte Taylor, but sadly it's sold out. So I investigated a bit further, and Charlotte Taylor seems to specialise in quirky animal prints. I picked this tie front dress with a "geometric from a distance, more detailed up close" Rams head print, but the dress also comes in a Stag Head print too, and is in the sale!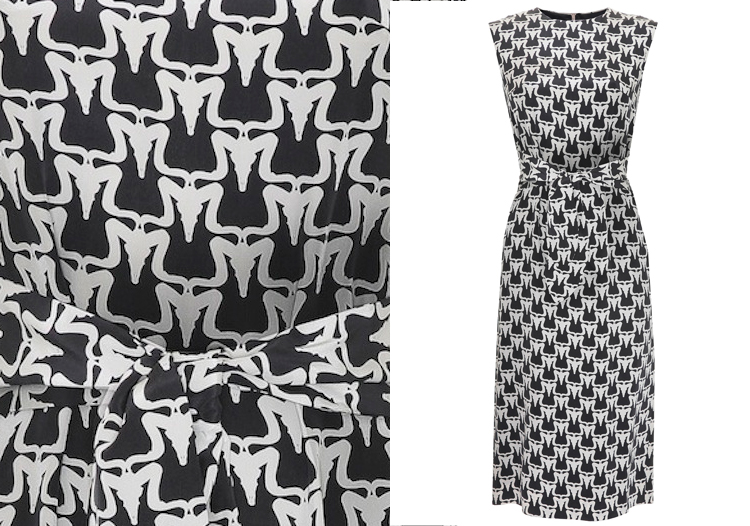 Which is your favourite animal to wear as a print?