So spending a bank holiday weekend doing DIY is a massive cliche.
But never the less, that's what I did over Easter.
I have this little dream that I will spend the summer sitting in a beautiful sunny spot sipping Pimms. However, as of last week my garden looked like this and was not an appealing place to spend time, Pimms or no Pimms!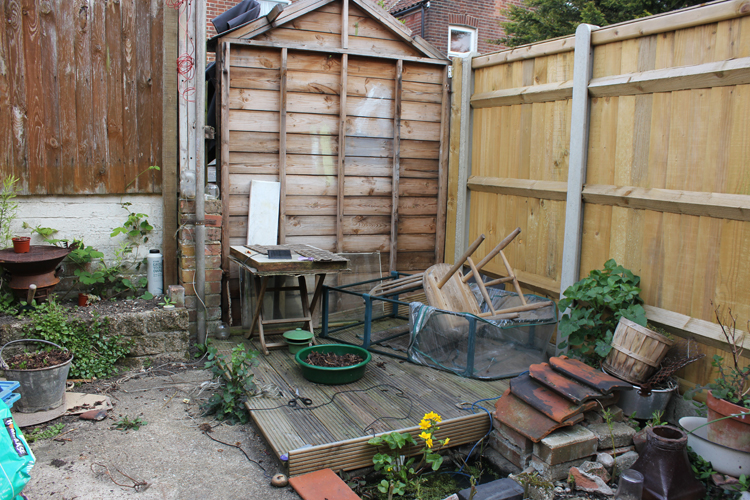 Then I got asked to try the Outspiration app, from the makers of Cuprinol. My DIY skills are virtually non existent, but apparently this contains everything you need to give outdoor DIY a go. So not to turn down the chance to spend Summer sipping Pimms in my beautiful garden I downloaded it and gave it a go!
I got sent a voucher to buy some materials, so after clearing up all the rubbish I had a go with the visualiser to see what colours to use. I had a dream of turning a little corner of my garden into a seasidey space. So I was looking at lovely blues and greens. Now, if you were prepared to spend hours cutting out sections then the visualiser would be much more accurate. I just wanted a rough idea of the colours!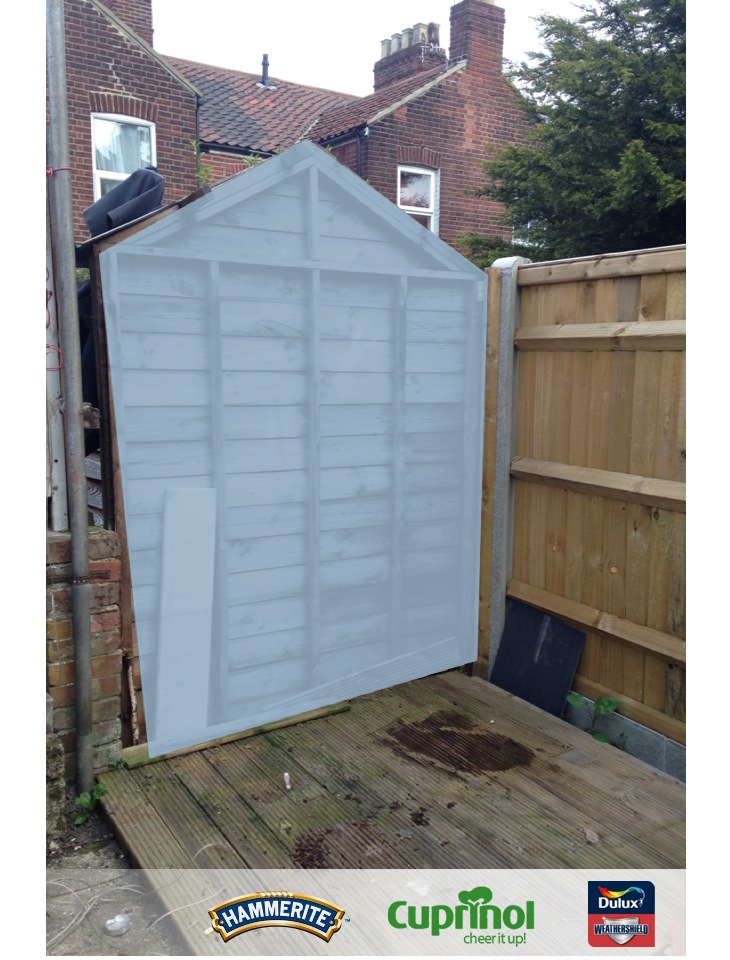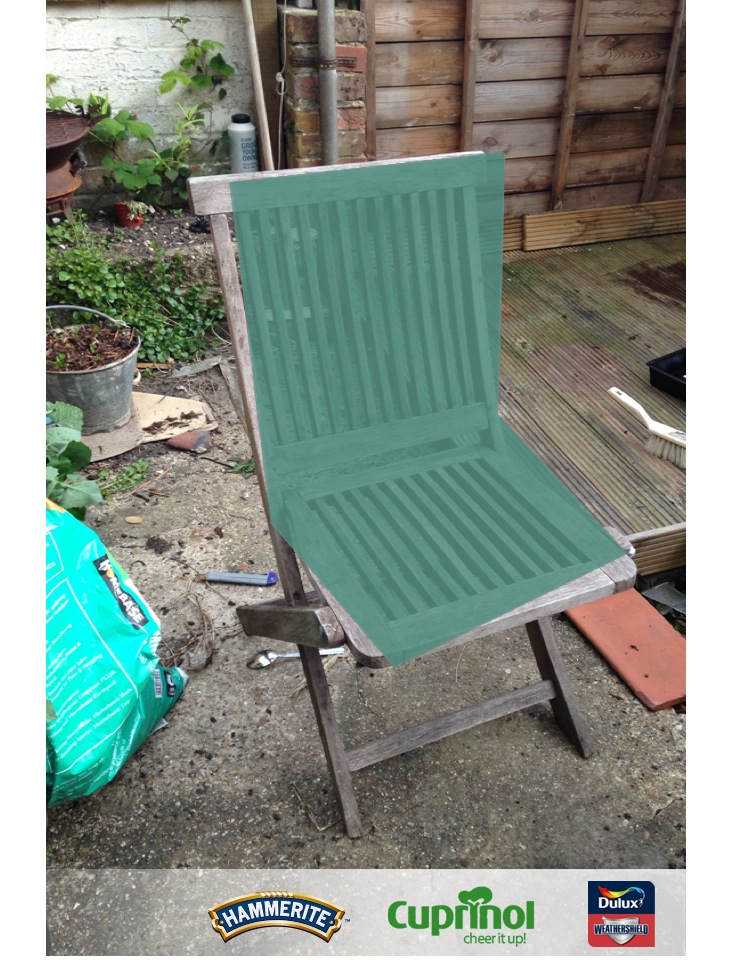 The other thing the app allowed me to do was to check what the weather was going to be like from the comfort of my bed! When I'd planned to do Easter weekend DIY it was amongst blue skies and unseasonal warmth, but the few days before the weekend had been pretty ropey. I was, however, reassured that today I could happily get painting!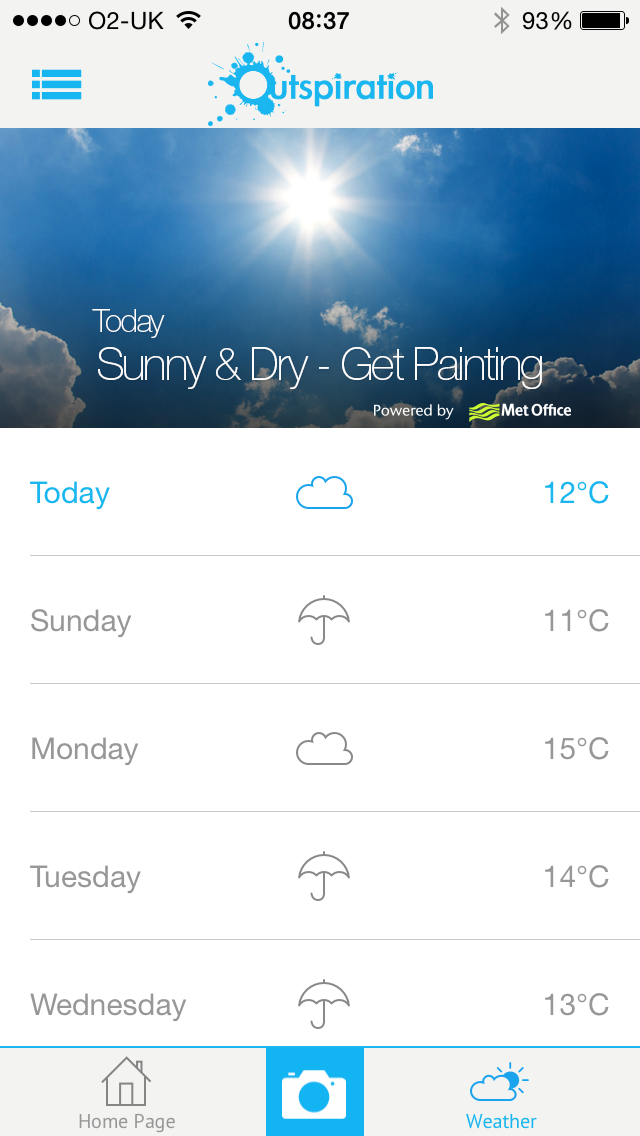 I spent the Homebase vouchers I was sent on a couple of shades of Cuprinol wood paints. Seagrass and Coastal Mist were my choices, in my hope that I would soon feel like I was living by the seaside, possibly outside a beach hut. Part of our back fence is actually the remains of the very old shed that was there when we moved in, so I felt that would add to the beach hut effect!
The best thing about outdoor DIY is that when you throw paint all over the floor, no one tells you off, as you will see if you look at the spots of paint in the below photo! It was actually pretty good fun, throwing paint around and it didn't really matter. The tins told me I had to prepare my wood first, but I have to admit to not being a "prepare your wood first" kind of a girl, and apart from a quick brush with a broom to remove dirt I just slapped the paint  on.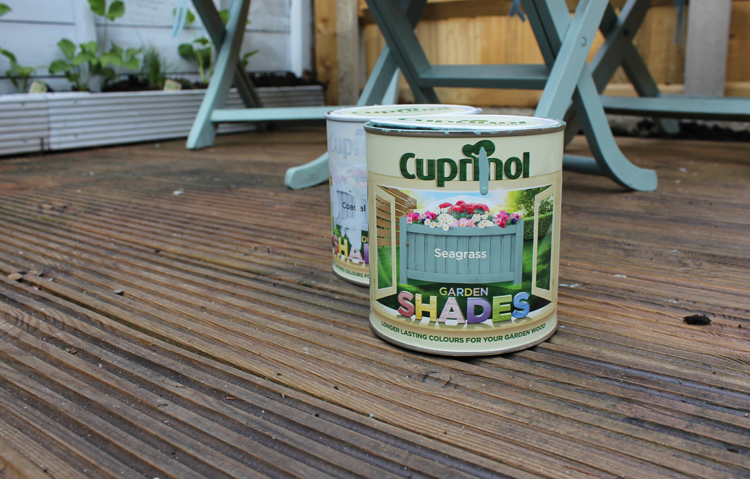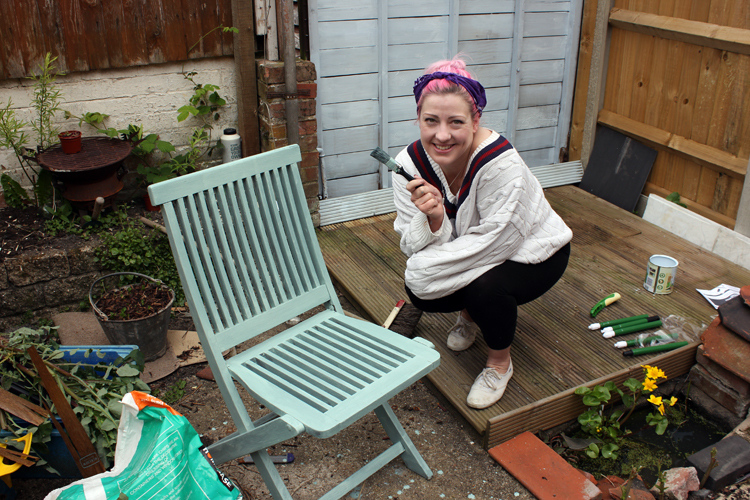 The finished effect I am really pleased with. I had a lot of help from Mr Chick who knows how to do thing like attach plant pots to a fence and get rid of spiders. It really is amazing the difference a splash of colour can make!
Both of the outdoor chairs and the table came from a Boot Fair. From memory they cost £1, but certainly no more than £5, for I rarely spend more than £5 on anything at a Boot Fair. The last thing we painted was some wooden pots to put flowers in and attach to the fence. They cost about £1 each from a local market.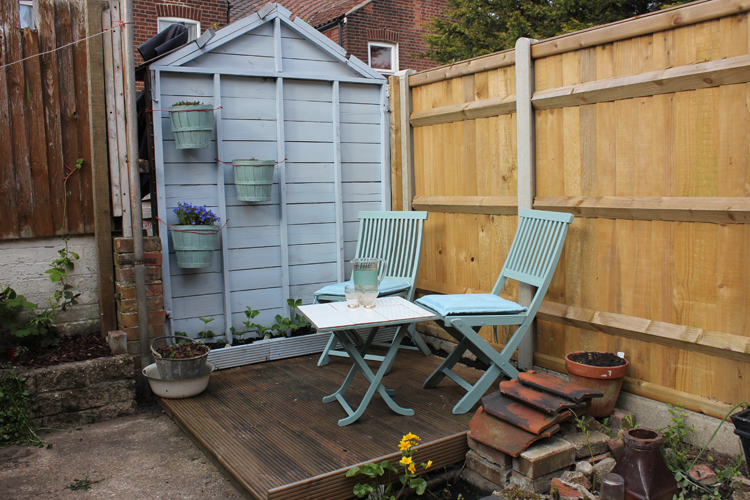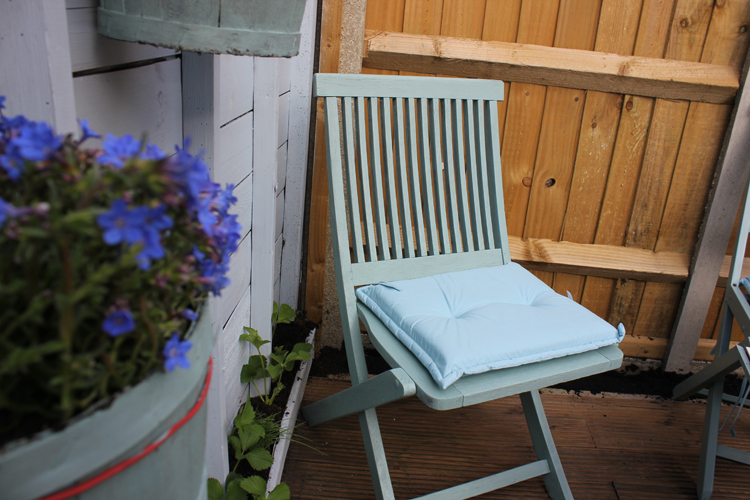 Now, roll on sunny weather so I can fill that jug with Pimms!
You can download the Outspiration App using this link, and as a bit of extra motivation at the moment there is a competition on the app to win a barbeque and £100 hamper to help you make the most of your beautiful garden once you've finished it, the finish date is the 12th May, so get cracking!
This is a sponsored post in collaboration with Nuffnang. But I really did paint my garden chairs!