Remember back in those dark and dreary days we call February?
The days when all was grey and miserable, before we remembered that the sun WILL return? Well, back in those days I really pushed the boat out on a £12 dress because I was skint and hated my whole wardrobe.
Well, now the sun has returned and we're all basking in the golden days of pub beer gardens and not wearing any tights, it's still a valuable wardrobe addition. So on Friday, when I popped to the pub for a couple of pints at the Fem.Ale beer festival, featuring beers from female Brewsters, I thought I'd wear it a little differently.
Back in February it was all grey cardigans and black tights, this time I perked it up a little with red accessories.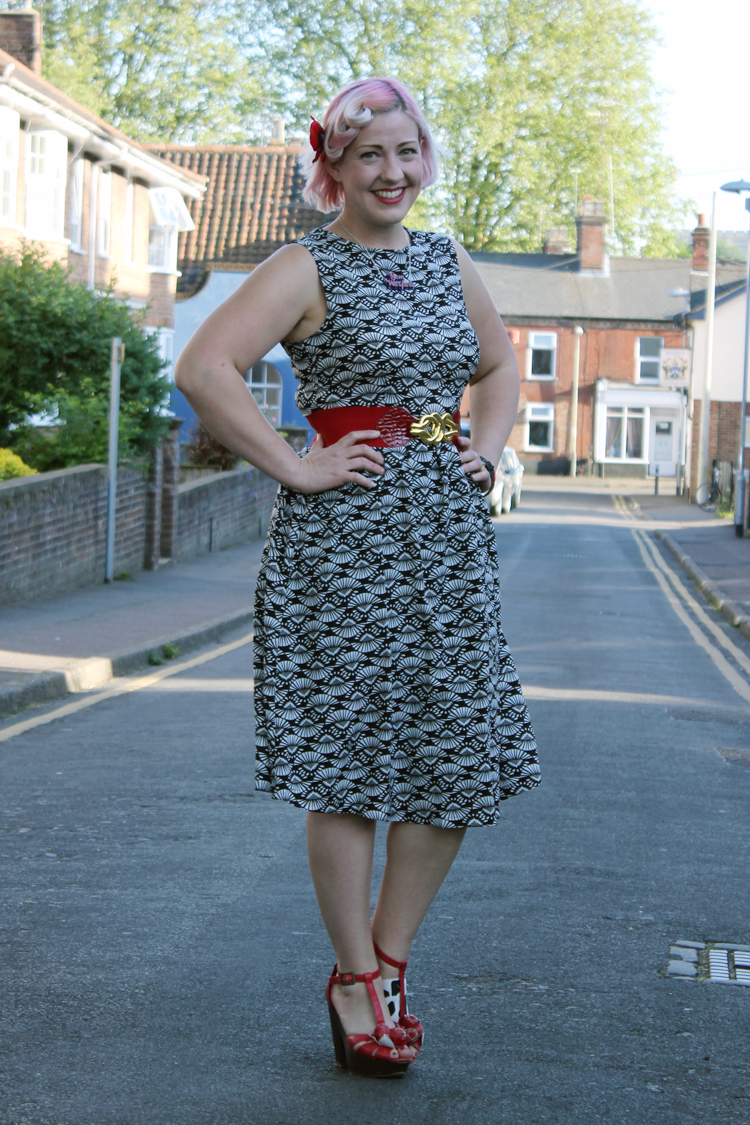 ♥ Dress – BooHoo ♥ Shoes – Rocket Dog ♥ Belt – Primark ♥
♥Hair Flower – Can't Remember! ♥ Necklace – Sugar and Vice ♥
You may be wondering why one of my feet looks like a cow? It's because I'm still strapping my bad foot up with Rock Tape, but I don't let that stop me wearing inappropriate shoes. The problem with huge platforms isn't with balance, so much as that you can't actually feel the floor under your feet, so step on a stone when you're expecting flat floor and it's much more difficult to adjust for it.
Indeed, I proved the point rather inelegantly by stepping on a metal part of the door frame as I walked into the pub, and in front of a room full of people collapsing on the floor. So that wasn't at all embarrassing, oh no.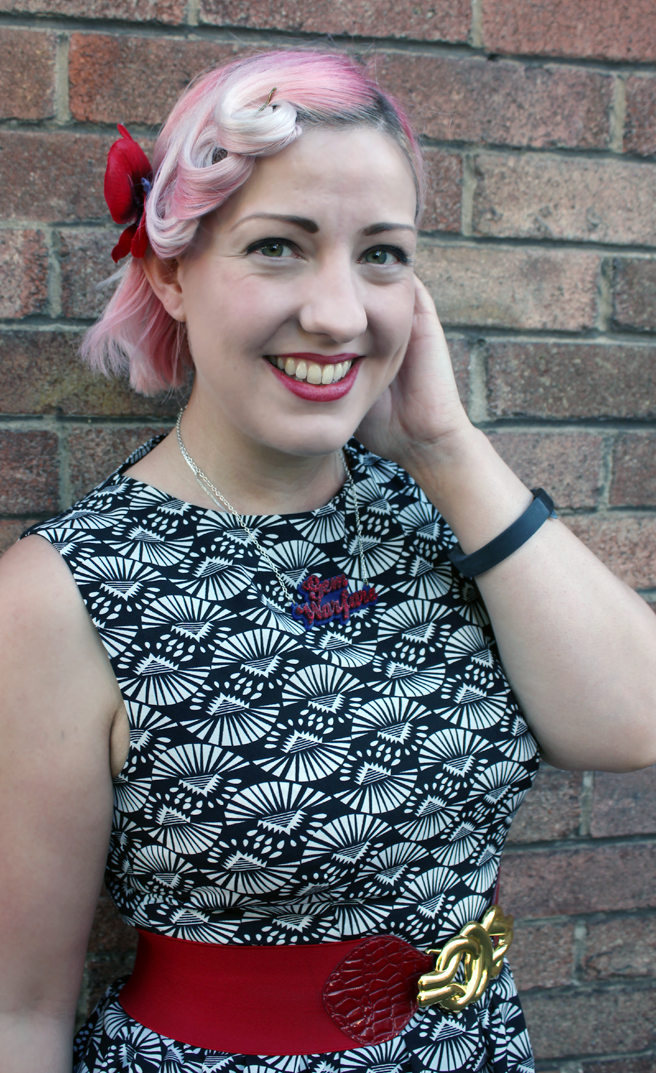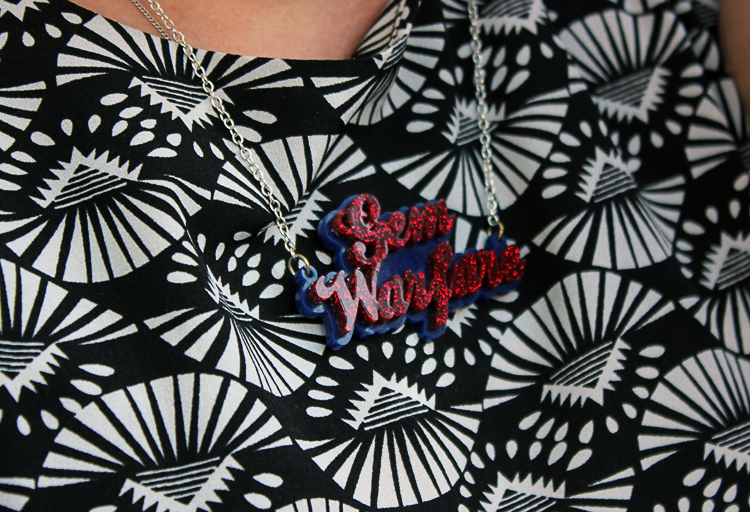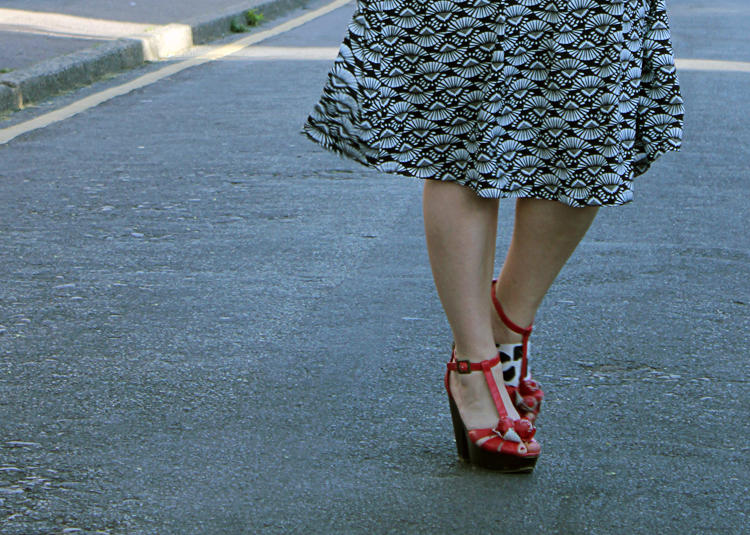 I don't really like the high neckline of the BooHoo dress, but I find wearing a necklace over it creates a bit more of a v neck effect, that I like a lot better.
I feel I must also apologise for the state of my hair! I'm waiting to see how well the pink washes out (not very) and I also appear to have promised to let everyone on Facebook chose my hair colour if I'm shortlisted for the National Vintage Awards. Purple won the vote, so in a week I will find out whether I'll be going pink again, or opting for purple! If you want to see what I look like with purple hair then pop over and vote Retro Chick in the Best Vintage Fashion/Lifestyle Blog category, which is down near the bottom!
So, I thought I'd leave you today with a picture of a cat, because we all know how much the internet loves a good cat photo. This particular cat was looking on while Mr Chick took outfit photos with a particularly disgusted look on its face. Mr Chick obviously feels that the cat is far cuter than I am as he decided to leave me posing like an idiot for no good reason while he photographed the cat instead.