This is not the outfit I had planned to wear on Saturday.
I had planned to wear a glorious black satin corset from Corsets UK. I've had it for months and had no opportunity to wear it, but the birthday party of Indigo Tattoo Studio featuring burlesque, and an Amazonian theme seemed the perfect opportunity.
Except I finished Roller Derby at 5pm, had a bath, ate some dinner, and then found myself with 15 minutes left to get dressed before a cab arrived and frankly that just wasn't enough time to sort out all those laces and clips. So I had an emergency rethink and decided to go with a bit more of a tropical vibe and wear another recent wardrobe addition, an attempt to fill that easy to wear Summer dress gap I talked about on Friday.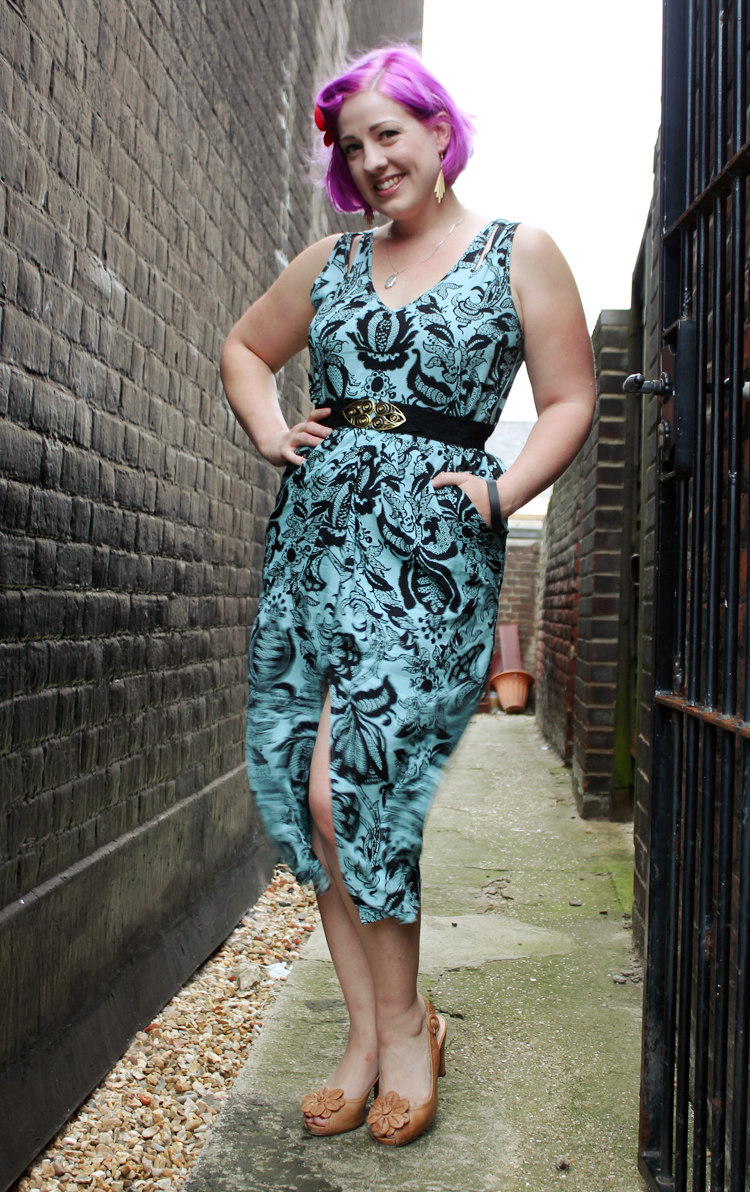 ♥ Dress c/o Warehouse ♥ Belt – A gift ♥ Shoes – Unisa♥
♥Hair Flower – I forget ♥ Earrings – Eclectic Eccentricity♥
The sky is a little more overcast and it was a bit more breezy than Friday (as you can see by the blur of my skirt whipping around my legs!) but it was still very warm, so probably for the best not to strap myself into a corset anyway!
I would link you directly to the Warehouse dress, but I can't find it on the site, despite it only having been delivered on Friday and being featured on their front page as "just arrived". I can only assume that it was hugely popular and sold out over the weekend? I went for the 12, despite my hips being a very definite 14 on the Warehouse size chart and it fits perfectly, so there's plenty of room in the hips despite the style. As ever I have added a belt, if you're curvy a lot of things look better with a bit of waist definition.
I initially had gold stilettos on, but I couldn't face sore feet, so I went with my trusty Unisa sandals that I bought in the sale 2 years ago now, my Eclectic Eccentricity Blazing Your Trail earrings and a quick hair flower completed my 15 minute outfit and I even had time to pop outside for a few photos before I leapt into a cab for a night at the Glamazon.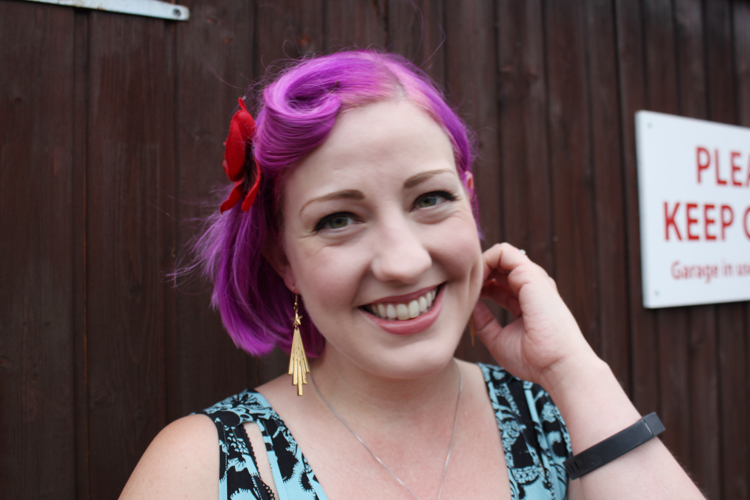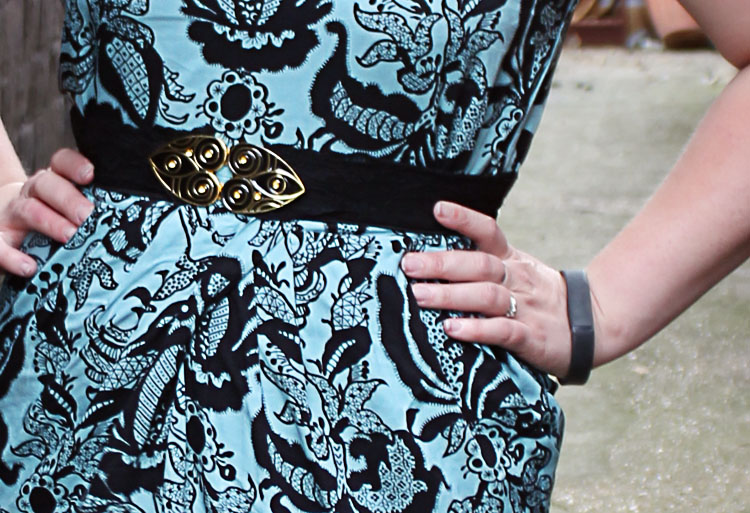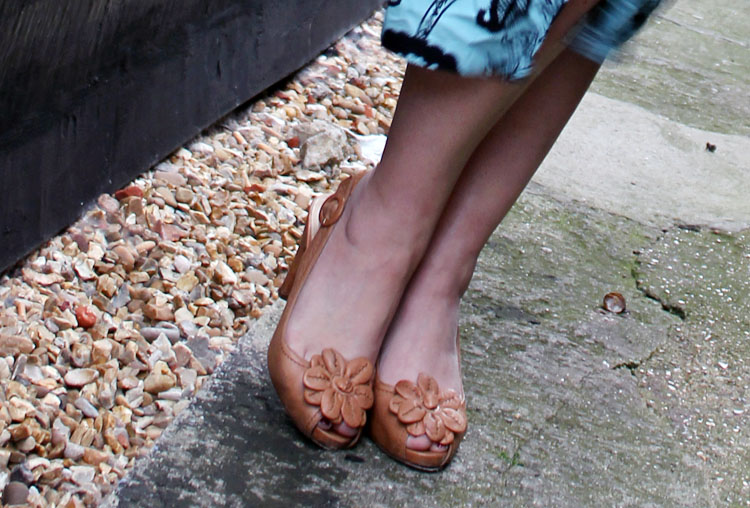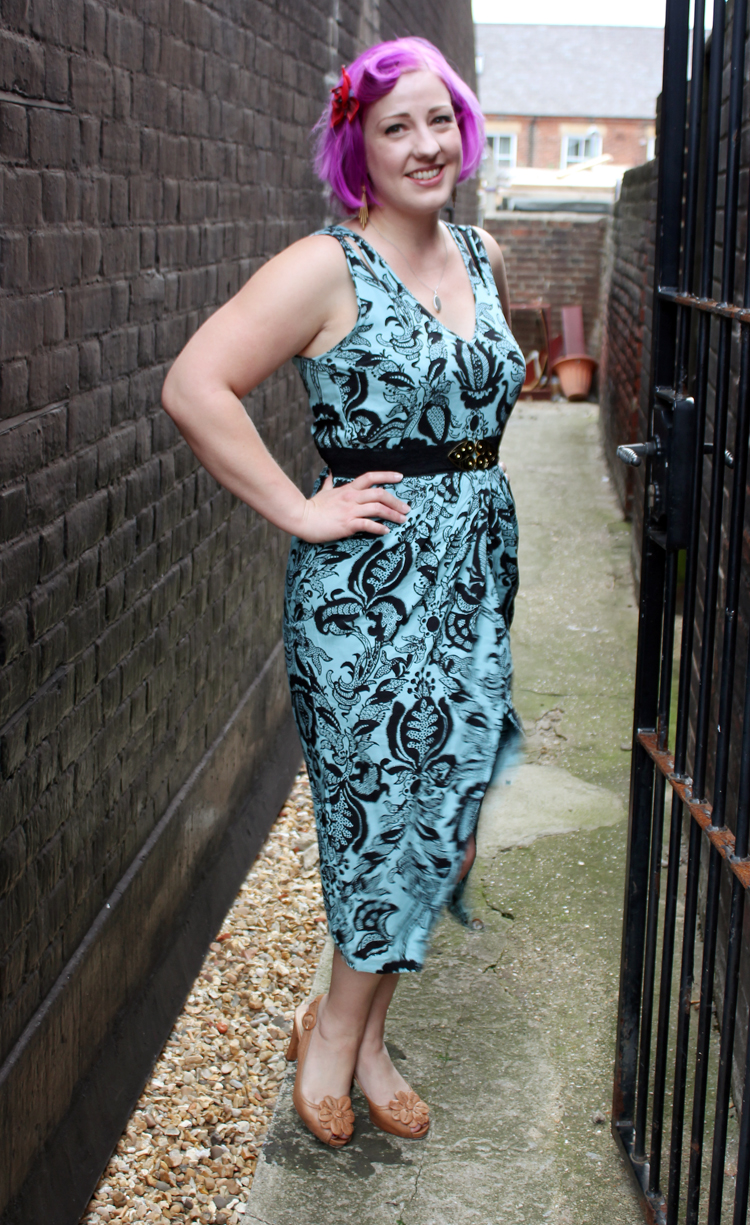 Saturday was the birthdays of 2 of my Norfolk Brawds team mates, Jenny Wreck and Cat O'Gore Eyes, as well, of course, as the first England game of the World Cup. I don't watch football or support a team, but it's always been in my family, my Sister and Dad are passionate football fans and my Dad used to be a Referee, so I do like to watch the England games in the major tournaments. The game was screened on a big screen at the party, so I managed to combine beer, burlesque, bands and, er, football (it doesn't start with a b, how annoying) into one evening.
As ever I left the fancy camera at home and stuck with my camera phone for the rest of the night, I simply don't trust myself with it on nights were much beer is to be consumed after several previous "OMG, where's the camera?" moments, so my remaining photos will be blurry, sorry!
How was your weekend?
Related