Just 2 days I go was grumping about all the things I feel guilty about at Christmas.
So I think Old Fashioned Susie decided I needed a bit more of the festive cheer around here and tagged me to tell you my favourite festive things.
I don't often do these tagging things, but hey! It's Christmas! So I decided instead of writing something useful, meaningful or important I would tell you all my favourite Christmas stuffs, yay!
Favourite

Festive

Food
This is a dangerous question to ask someone who likes food as much as I do. How can I pick just one thing?
I'm going to go with Stilton. Not technically just a festive food, but a food I love all year round and will take advantage of any opportunity to eat more of. I'll have it on sandwiches, on crackers, or cook with it to make festive dishes. I've even bought port and stilton flavoured crisps at Christmas before.
Why is it I struggle to lose weight again?
Favourite

Reindeer
I'll be honest I have never felt the need to have a favourite reindeer before today. Having favourites is bad, that's how poor old Rudolph got left out in the first place.
I love all Reindeers equally.
Actually I changed my mind, this is my favourite reindeer, and once I have finished laughing I will continue.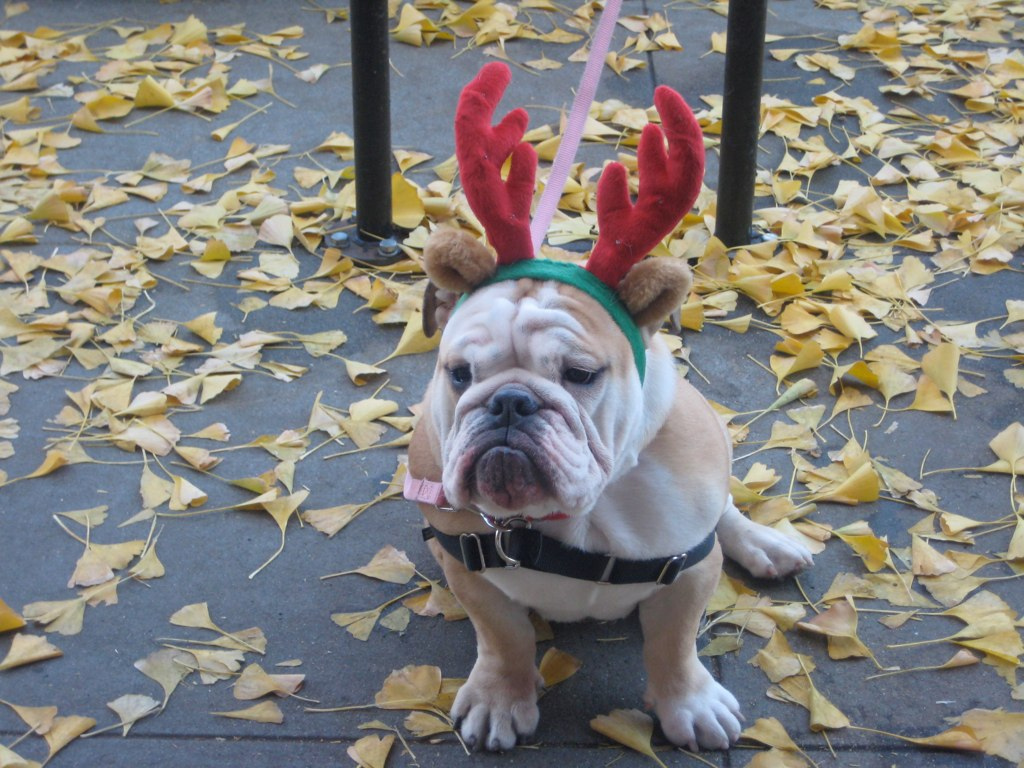 Favourite

Day

of

Christmas
You know, I think it might actually be Christmas Eve, specifically Christmas Eve from about 4pm onwards when it starts getting dark, I've done all the tidying up and organising so I can make a mess again on Christmas Day. The fire gets lit, there's mulled wine and mince pies and all the stress of the build up is gone, and there is just the anticipation of Christmas Day to come.
Christmas Eve is my orange tinted fire glow, soft focus fairy lit perfect day.
Favourite

Christmas

Song
I have 2. For pure cheese value it's "All I want for Christmas is yoooouuuuuuu" by Mariah Carey. But I'm also pretty much in love with Fairytale of New York by The Pogues.
Not original, but who cares.
Favourite

Present
Ever? It's a tie between the year I got a My Child doll when I was little and the year when I was about 11 or 12 that I got a vanity case full of proper grown up make up that I spent all day playing with (what's new?).
Except now I've just remembered the year I got a bike and my Mum & Dad got us to open the curtains and they were outside in the garden. I don't think that was my favourite present, but it was my favourite way to get it!
Favourite

Festive

Film
Well, my vintage credentials mean I should say It's a Wonderful Life, which is a beautiful, beautiful film, and it's just not Christmas without it.
But seeing as I already ruined my vintage credentials by picking Mariah Carey as my favourite Christmas song I'm also going to fling Elf into the mix, because I really love it!
You cotton-headed ninny muggins.
Favourite

Festive

Cracker

Toy
None, cracker toys are rubbish and the fill my house with tat which I later put in the bin, or not, and that's why my house is full of tat. I still buy crackers though.
Oh I'm such a mess of contradictions.
Favourite

Cracker

Joke
I can't remember any jokes, ever. It's not a life skill I have, I tell jokes by saying "So there was this chicken, right, or maybe it was a duck?"
I have a hilarious story about the year we got a cracker joke in a Q and A format and Mr Chicks Nan answered "Wring it's neck", except I can never tell the story because I can't remember the opening question of the joke, or the eventual real punch line. It was something like "What's the best way to kill a chicken", but that doesn't really sound like a cracker joke line, so maybe it wasn't.
Anyway, it was hilarious.
I guess you had to be there.
Favourite

Christmas

Decoration
I buy a new bauble for my tree every year and they are all my favourites.
I love all my decorations equally. Though the tree itself, a vintage 70s tinsel monster deserves some love.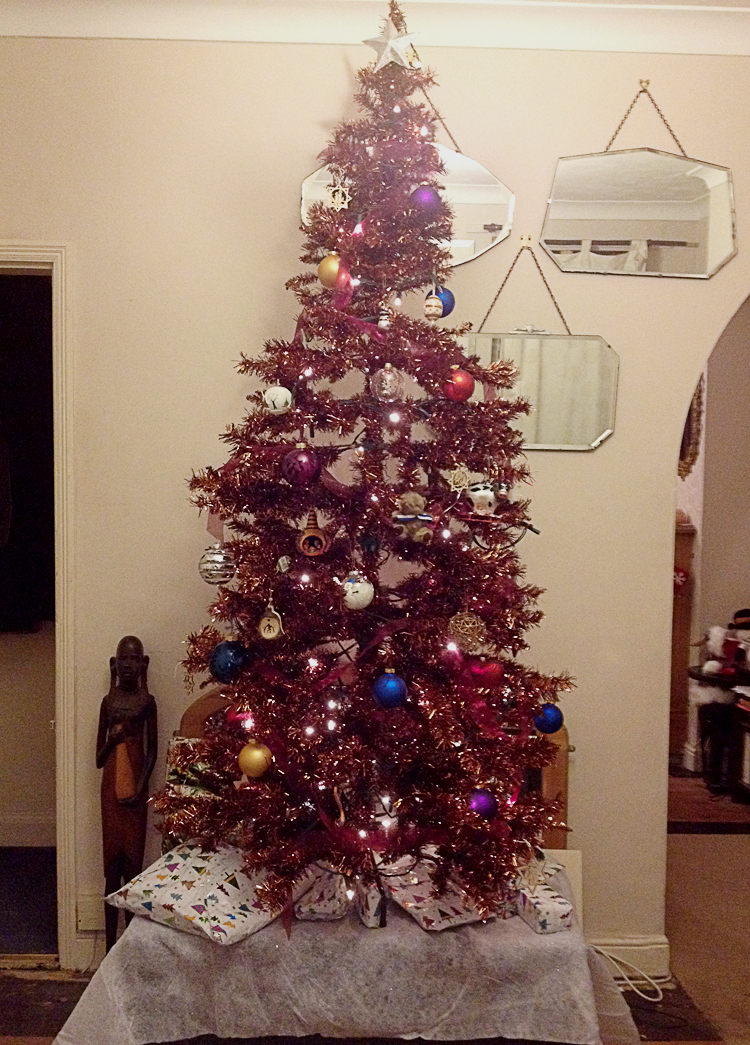 Favourite

Christmas

Candle

Scent
I don't know! I stand in the shop and sniff them all until I find one I like, then I take it home, light it, and realise you can't smell them anyway.
Favourite

Christmas

TV

Advert
Um, I hate all Christmas adverts, especially any that are intended to be heart warming. I love Christmas, but at heart I am still a cynical old witch.
Favourite

Festive

Tradition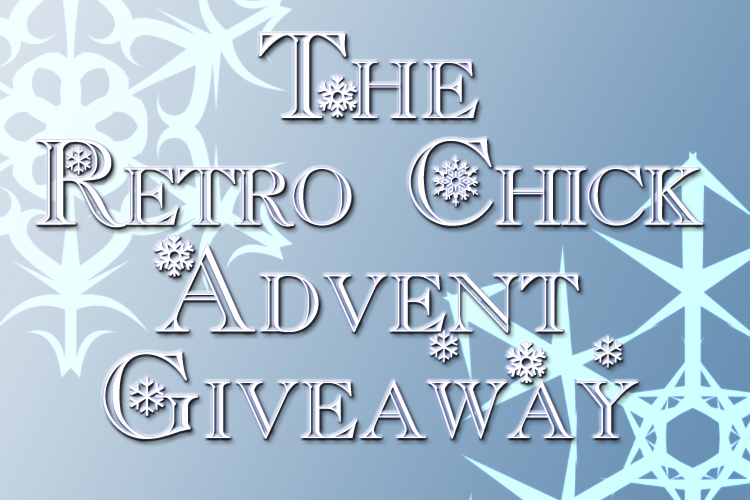 Favourite

Place

to

Spend

Christmas
At home. In front of the TV. Eating and drinking. I've never spent it anywhere else, so how would I know otherwise?
Favourite

Christmas

Fact
Having spent at least 2 minutes racking my brain for Christmas facts I have come to the conclusion that I don't know any, least of all have a favourite.
Favourite

Snowman

Accessory
I live in the UK and have never managed to build a snowman worthy of real life accessories. So I am going to opt for the scarf the animated Snowman wears in The Snowman
Side note, I recorded the Snowman and the Snow Dog last Christmas and STILL haven't watched it. Is it worth it?
I believe I'm supposed to tag other people to do their 15 favourite things, but I hate tagging people. So instead, if you are reading this and you have a blog, consider yourself tagged! Leave me a comment with your link so I can come and read your favourite 15 festive things!
Related