Art lovers, Marilyn lovers and pop culture fans, this ones for you!
Todays prize is a rather special one off original art work from artist Simon Pritchard.
Simon is an amazing freelance artist specialising in pop culture subject matter, but can be commissioned to do anything your heart desires! He recently held a crowd funded public exhibition in Norwich based on movie and film posters, but he has held successful exhibitions as far afield as Liverpool & Memphis Tennessee. He is also currently working with pin-up model Bernie Dexter and can be commissioned for record, CD & book covers, tattoo designs, artwork for bands.
Simon sells his original art work (and can be contacted for commissions) through his Etsy shop, and also sells a range of pop culture related prints and greetings cards on eBay
So today is your chance to own a special piece of one off art work, the painting, as you can see, is of Marilyn Monroe and is acrylic paint on a 12″ x 16″ stretched canvas that arrives ready to hang, with no need for a frame.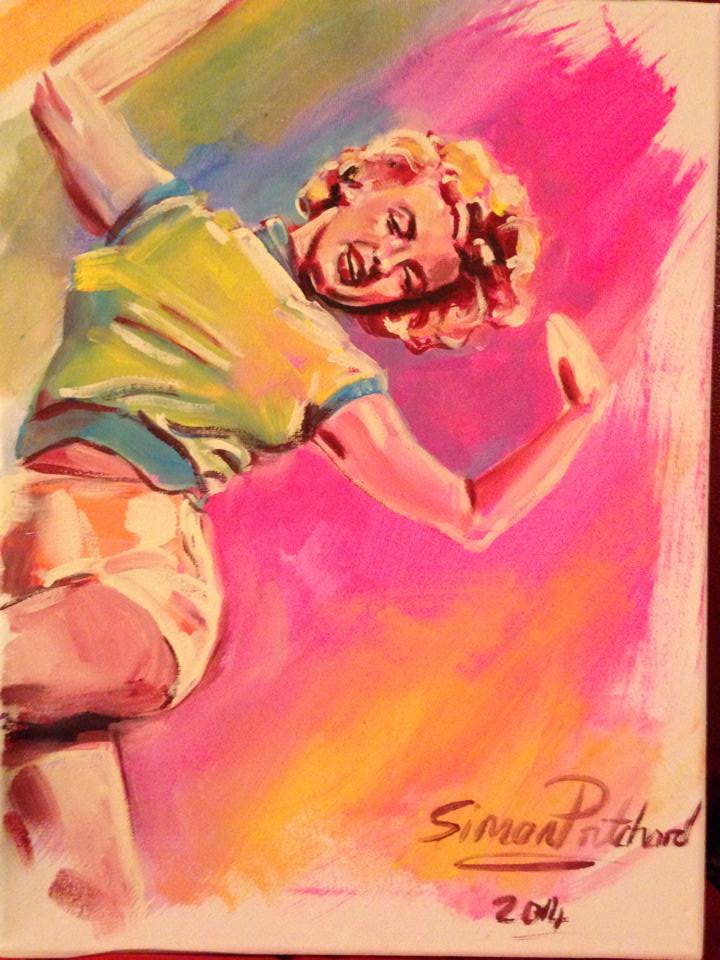 If you'd like a one off piece of Marilyn art work to hand on your wall, then you've got 3 chances to enter todays competition.
You can visit Simon Pritchards Facebook page, and give it a like if you want to keep up with future new works, exhibitions and giveaways, pin the image on Pinterest, or follow Retro Chick on Twitter.
Just log into the rafflecopter widget and follow the instructions to get your entry!
Unfortunately I am unable to fix any issues with the rafflecopter widget as it is hosted externally. If you have problems, please try again later or contact [email protected] for persistent issues and tell them your browser and operating system.