Welcome to door 18 of the Advent Giveaway! I hope you're all ready for Christmas as it's only a week away!
Todays prize is courtesy of the amazing Rosie Alia designs who makes gorgeous hair clips and head pieces much loved by vintage ladies! She's donated a glitter cherry hair grip, and also a surprise box of goodies to brighten up your day come January!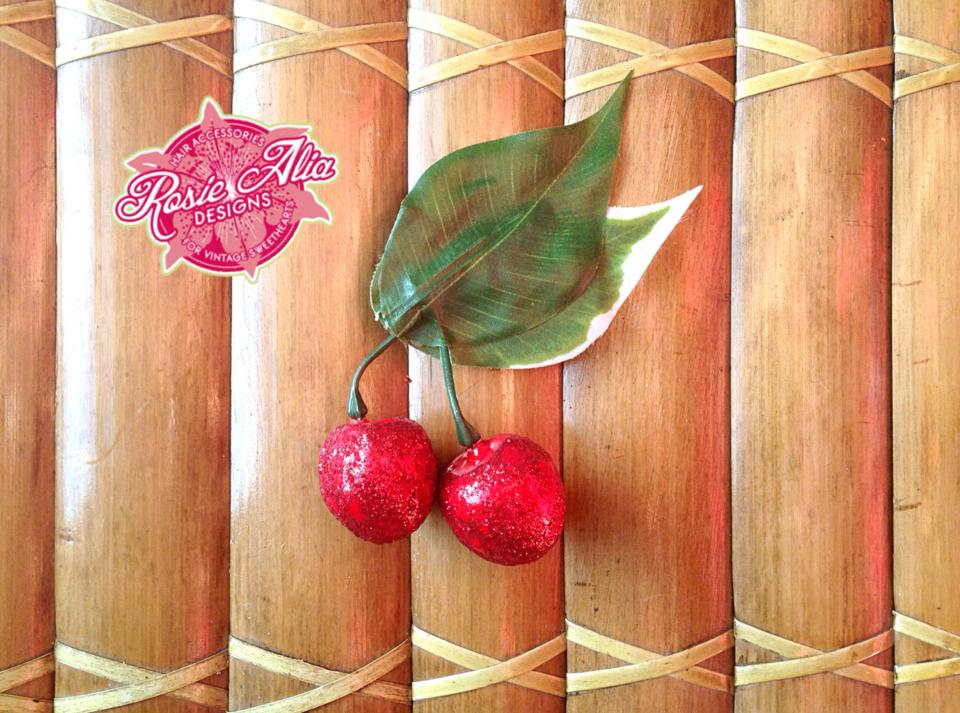 There are 3 ways to get yourself entries into the draw to win these Rosie Alia goodies. You can pay Rosie Alia a visit on Facebook, Follow her on Twitter, and finally you can tweet about the giveaway!
Just fill in the rafflecopter to make sure your entry counts!
Unfortunately I am unable to fix any issues with the rafflecopter widget as it is hosted externally. If you have problems, please try again later or contact [email protected] for persistent issues and tell them your browser and operating system.