This morning I woke up with a very stiff left calf, why? Who knows? Maybe I had very active dreams, though I seem to remember getting crampy calves last Janathon so maybe it's the hills fault.
Today I planned to go to a circuits session with the Norfolk Brawds fitness sponsor Style Health & Fitness on Ber Street in Norwich. It's just under 2 miles away and normally I run there, but considering I ran every day since New Years day I decided to treat myself and walk there.
I felt weirdly guilty about it though, so I decided to go out in my running kit rather than taking a bulky bag or anything so I had the option of bursting into a spontaneous run should the urge take me.
It didn't of course.
Our circuits are completed outdoors in The Yard. Yep, even in freezing January. It's cold and its dark.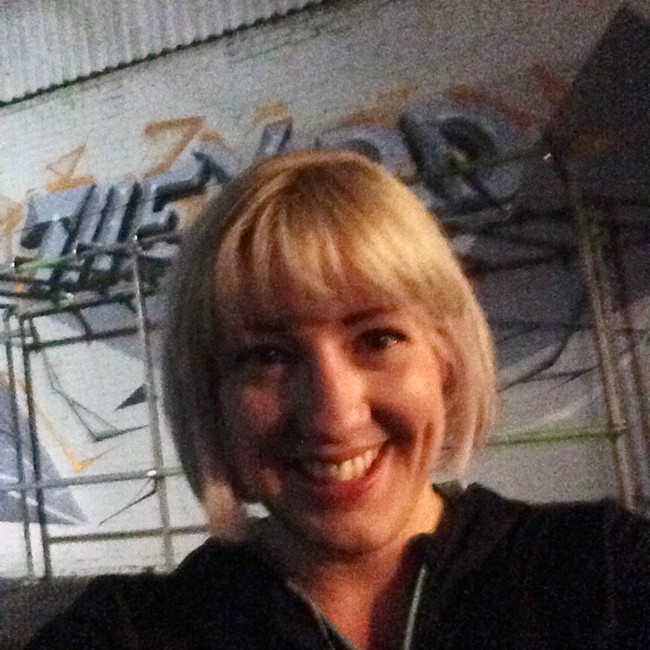 Tonight was a 45 minute session and included a track warm up with sprint relays and then 2 circuits of 11 stations.
There was flipping over a huge tyre, which is my favourite as it makes me feel like I'm on Worlds Strongest Man, box jumps or step ups on a tyre, lifting an oil can thing above your head (also makes me feel like I'm on Worlds Strongest Man) and a variety of other stations including weighted squats, skipping and kettle bell swings.
I suspect someone has snuck into the gym and added extra weight to everything, because I'm sure it felt harder than last year. Alternatively it's because I haven't lifted anything heavier than a glass since mid December. Which is more likely?
Look how shiny my feet are when I use a flash in the dark!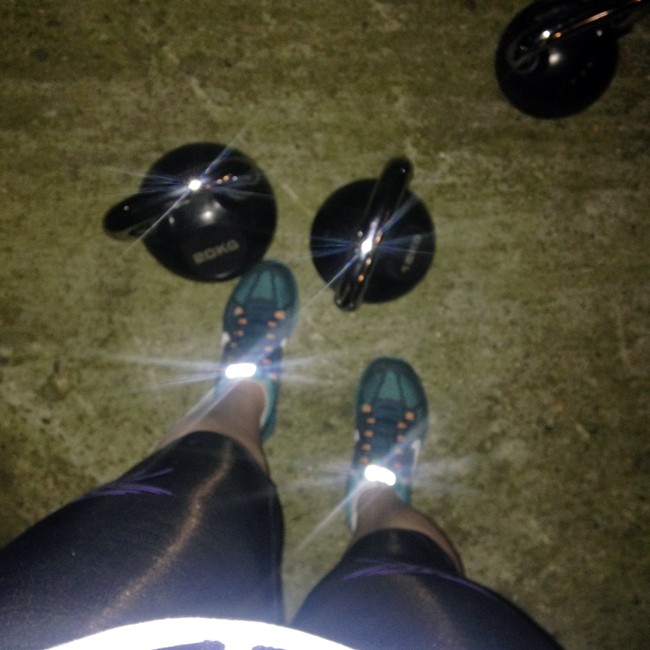 It was hard, it was cold, but its also kind of fun working out with my team mates instead of solitary running all the time, so I enjoyed it a lot.
Then I walked home again, stopping on the way to buy some Super Noodles as I had a massive craving. They might not be healthy, but I did put sweetcorn with them, so at least I got my veg.
So a brisk 3.5 miles walked and 45 minutes of circuits in the dark finishes day 7 and Week 1 is done!
Week One Stats
Miles Run – 9
Kettlebells swung – 2
Steps Walked – 58,261 (plus a few more before bed!)
Random bits of my body that hurt – 3
Gallons of snot inhaled – A gazillion
Dog attacks – 0