Last night, while browsing Facebook, I came across a post about Tess Munster.
In case you don't know she is a plus sized model who has recently been signed to a major London agency and started the #effyourbeautystandards hashtag. The post itself asked "Would you be happy if she was your childs role model?", but it was the comments underneath that really started to make me feel queasy, where people, largely Men, but Women as well, felt somehow entitled to insult other commenters and Tess herself by just calling her names, and saying they were disgusting.
I consider myself Body Positive. I don't give a flying [insert rude word here] if you're a size 6 or a size 60 as long as you're happy and feel good and don't judge me for my choices any more than I judge you for yours.
A few weeks ago I re-shared this post from 2012, and someone on Twitter called me out for fat shaming. The offending sentence was one that read "Happy people don't comfort eat entire family sized pizzas and then despise themselves for not sticking to their lettuce leaf and ice water diet. "
I felt awful. Then I thought about it a bit more and realised I didn't. Happy people DON'T comfort eat entire family sized pizzas, because happy people don't need to comfort eat. That said, happy people also don't force themselves into a deprivation diet of lettuce and ice water either. I may have phrased some of that post differently if I wrote it now, but the point was to encourage people to eat good food all the time instead of stressing about being "on a diet". We live in a world where having a healthy and balanced diet is incredibly hard as we're constantly bombarded with fast food, where the "healthy" choice is one small section of uninspiring salads in the corner of the menu. The relationship between emotions, food, body image and body size is a delicate and complex one, I don't judge anyone for wanting to lose weight, get fit, or not.  Outside of those with medical conditions, the choice is theirs to make, but being in a happy emotional place whatever your choice is and having the tools and support to follow through on your decision is something I think is important.
I've seen people calling out obese people personally as a drain on the NHS, which is absurd. Some people chain smoke 40 cigarettes, or binge drink at the weekends, or undertake physical exercise for which they may well at some point need the help of the NHS to treat an injury, or live under power lines, or even get old, hell, old people cost the NHS a fortune. I do, however, wish that we could recognise more as a society the reasons for our expanding waistlines over the years and have an honest debate about it. A less active society where the only readily available and cheap food is pumped full of additives, reconstituted and covered in breadcrumbs and we're lead to believe that "healthy" foods are pre packaged and full of chemicals. I'd love to see a change in that culture, but that's a thing that won't happen quickly, if at all, and in the meantime all we can do is make the best choices that work for us in our lifestyles.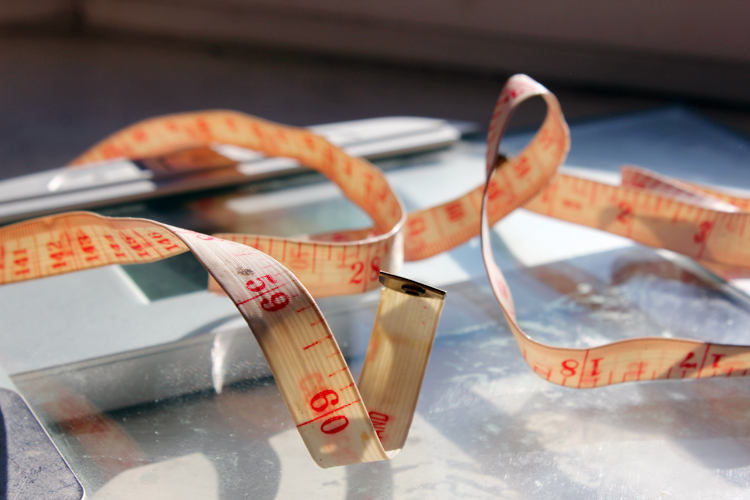 Developing a healthy relationship with my body and food has taken me years. Through the years when I was a size 8 and would throw my lunch away, to the years when I was in that (completely made up and BMI is nonsense) "obese" bracket and wore the same too small stretch jersey wrap dress for 2 years because I didn't even know what dress size I was and couldn't buy more clothes. I went to Weight Watchers and lost a load of weight, then gained a bit back. When I wrote this post in 2010 I still wasn't there, I nearly was, but not quite, because I was still thinking of my body as a weight, and there being a weight where I would be "happy".
For me, it was starting to exercise that was the final light bulb moment. I realised weight has very little relevance to how my body looks or feels. I stopped thinking about my body as merely something to put clothes on and present to the world, and started thinking about the things I needed it to do, that I WANTED it to do. I developed a relationship with how I felt physically when I ate and drank certain things, and then I found myself wanting to eat less junk food (I said less, not NONE), I even drink alcohol less often now than I used to (apart from Cocktail Week, that doesn't count). At the moment I'm watching what I eat a little more, because, well, Christmas happened (and last year was already a downward slope of injury and illness) and body positivity is all very well as long as your clothes still fit and I'm not rich enough to buy a whole new wardrobe.  I'm heavier now than I was when I wrote that 2010 post, but most days I'm pretty happy and getting dressed isn't a stressful experience because the relationship I have with my body is a realistic one.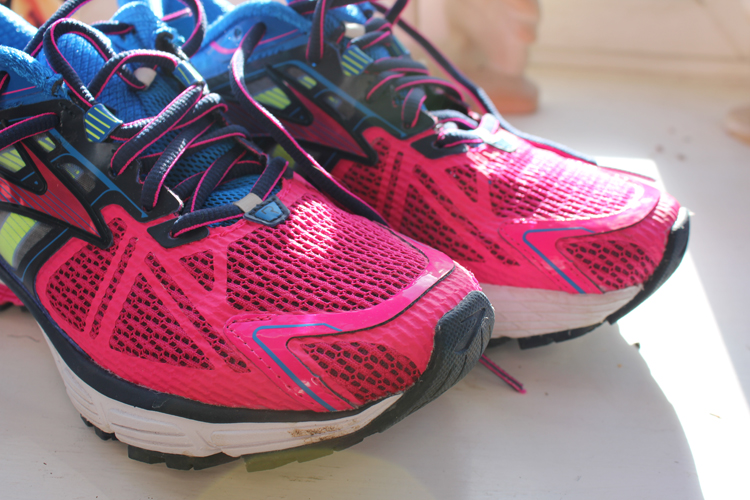 I hate that we live in a world where complete strangers can think it's ok to call someone "disgusting" because they don't fit into their ideal of how someone should look. I hate that we live in a world where there is a multi-million pound diet industry peddling additive and sweetener filled junk food as the solution to a problem that is both self-created and sometimes completely in our own heads. I hate that we are conditioned to think that happiness is a number on a scale or a point on a tape measure.
I do not know Tess Munster, I have no idea what she eats, how she exercises or how her body feels to her, but if she is a role model to children, then I'm happy about that, because the message she sends is that WHATEVER your body is like, it's yours, it tells your story, and your body is not what is holding you back from happiness, that only comes from within.
Your body reflects the life you live. Live it your way, be happy, and enjoy the fact that your body reflects that too. My body has thighs that could only be described as "sturdy", they are solid and reflect hours spent running, playing Roller Derby and at the gym, I'm a little "overweight" (depending on what measure you use!), but I'm a girl who likes cocktails and cheese, I like to go out for dinner and I like to eat good food, and occasionally really terrible junk food, because it has its place, I have big upper arms that mean I sometimes struggle to buy dresses with sleeves, but I'm an excellent person to have on hand if you want something heavy moving, I have a 20 year old tattoo of a lizard on my hip as evidence of my misspent youth and a scar on my knee from when I fell over in the playground when I was little, I have a scar on my right arm as evidence that I can't take things out of an oven without supervision, and a birthmark on my right hand. All these things are my body, and they're not flaws, they're the marks of living my life as I want to live it (apart from the birth mark, I had no choice in that).
Body positivity isn't confined to a plus size movement. If you're a size 6 and you hate your skinny ankles or your knobbly knees, a size 14 and hate your fat arms or a size 20 and wish you had a more defined waist then it's for you. Your body is the vehicle that takes you through life, and it's such a shame to waste that life worrying that other people might be judging you when you could be getting out there and living it your way.
Related