I knew I was pushing my luck with this sunshine thing.
A bank holiday approaches and after a couple of weeks of glorious weather today it's all grey and drizzly and very, very British out there.
Still, thankfully I took photos of my outfit in the sunshine 2 days ago so we can all spend a delightful couple of minutes pretending it's still sunny and basking in the gloriousness of this new tropical frock from Love Ur Look, complete with flamingos!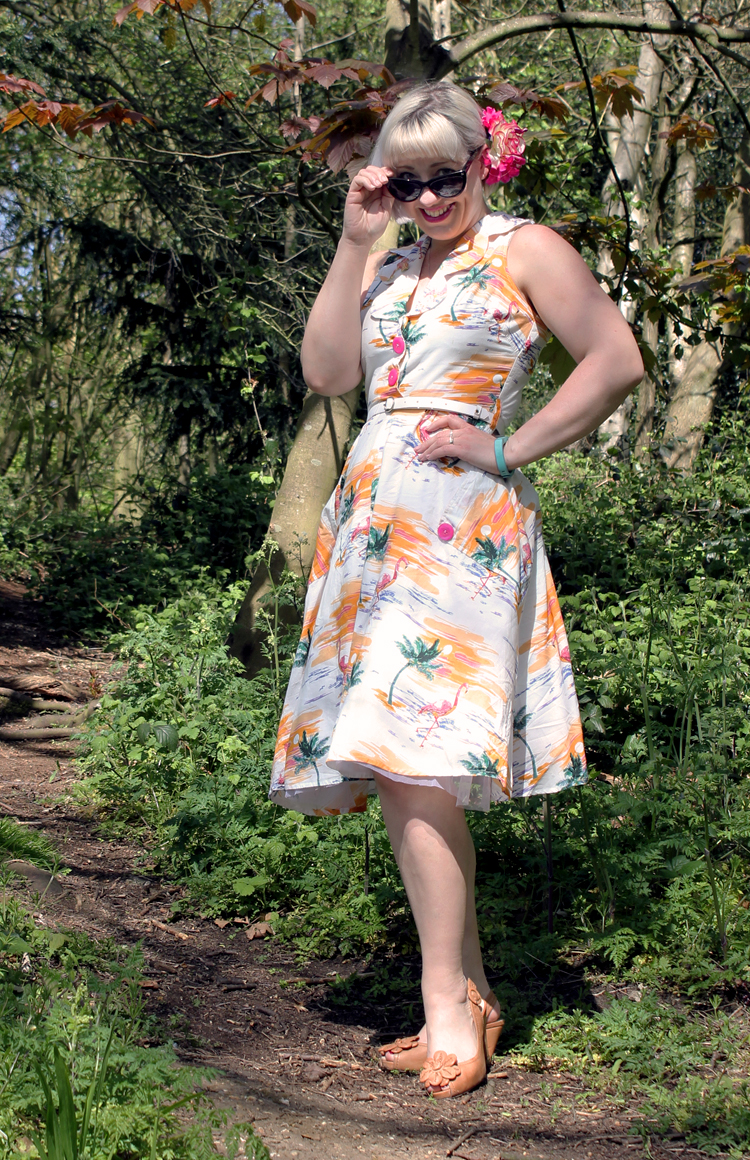 I can't quite believe that I've been working with Love Ur Look now since 2012. It feels like both of us have kind of grown up together and it's a nice feeling to be able to work with a brand like that. It's one of the lovely things about blogging!
Ronke kindly sent me this flamingo print dress with a super funky collar from her new collection which is available online, and at their Pop Up Shop in Battersea from tomorrow. The collection also features some really awesome atomic prints as well which are definitely worth checking out.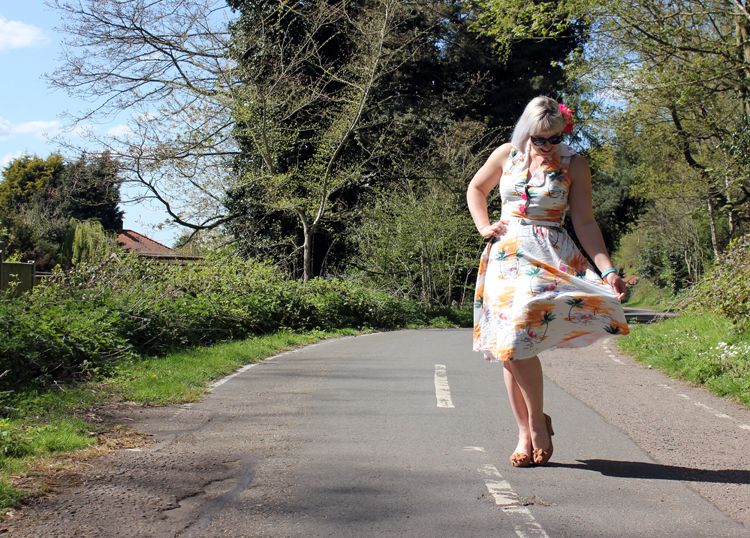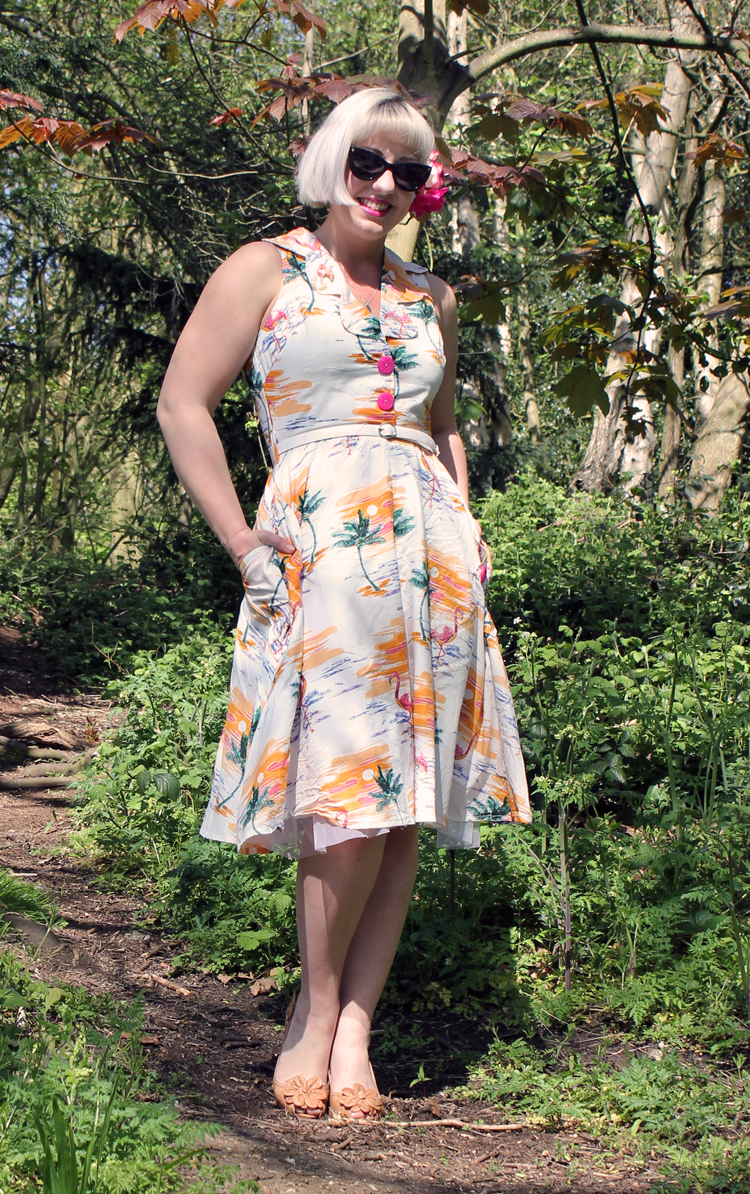 I think this dress is definitely finding a regular spot in my Summer wardrobe, if the nice weather ever returns (it must do, right?) It has pockets for a start, which means I can keep important things like sunglasses and my phone, and change when I carry things back from the bar in them, but it also has Flamingos, bright pink buttons and a little built in net underskirt.
I also love that I have lived in my house for 3 years and have just rediscovered how nice these little bits of woodland just round the corner are to take photos in. They are also directly between my house and Tescos so I can take outfit photos and go to the Supermarket to buy wine (and maybe some healthy vegetables, you never know) all in one easy trip.
If there is one thing I have noticed about nice weather, it makes me much more inclined to wear actual nice clothes to do things like go to the Supermarket. In the winter I'm more inclined to wear things like tights with holes in and unironed skirts, though I do cover them up with a good coat at least. On warm days it's so nice to fling on a pretty Summer dress and then I find myself saying "oooh, this pink hair flower would go so well with the pink in the dress" and "Well, I have to wear the Flamingo Brooch with the Flamingo Dress" and before you know it I'm all tropical and over dressed.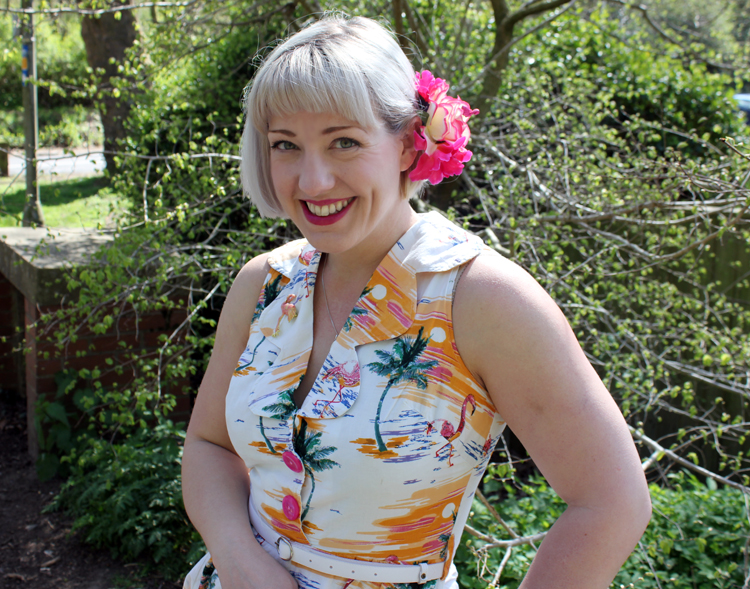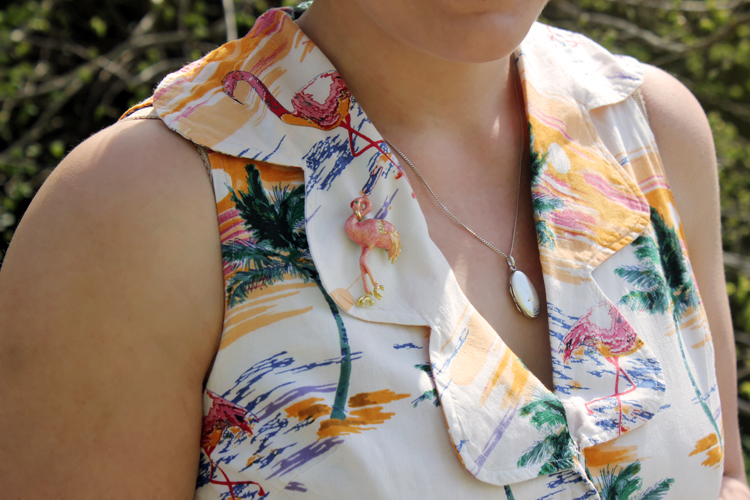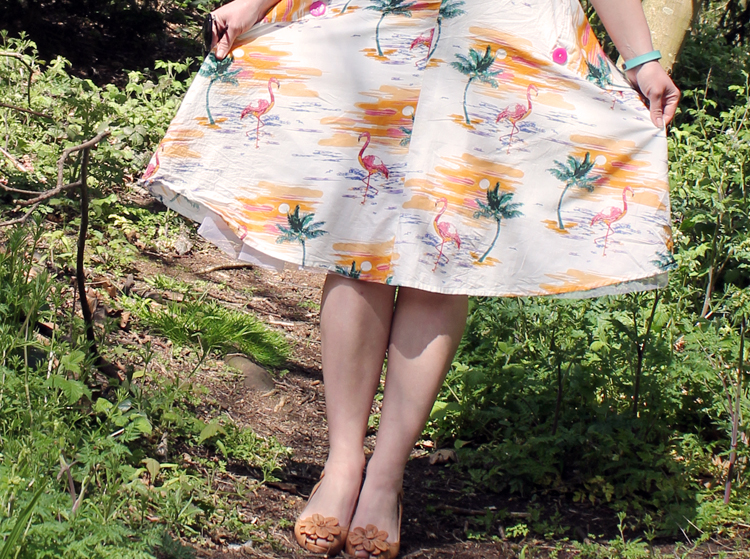 One thing you can't quite make out in the pictures, is that the pink hair flower from Bad Kitty also has tiny glittery flamingos in it. I mean really, it's like this outfit just put itself together.
Bad Kitty is a Roller Girl from my Roller Derby league the Norfolk Brawds, I can't see this exact hair flower online in her shop right now, but if you need a glittery flamingo fix she does have pink flamingo hair clips!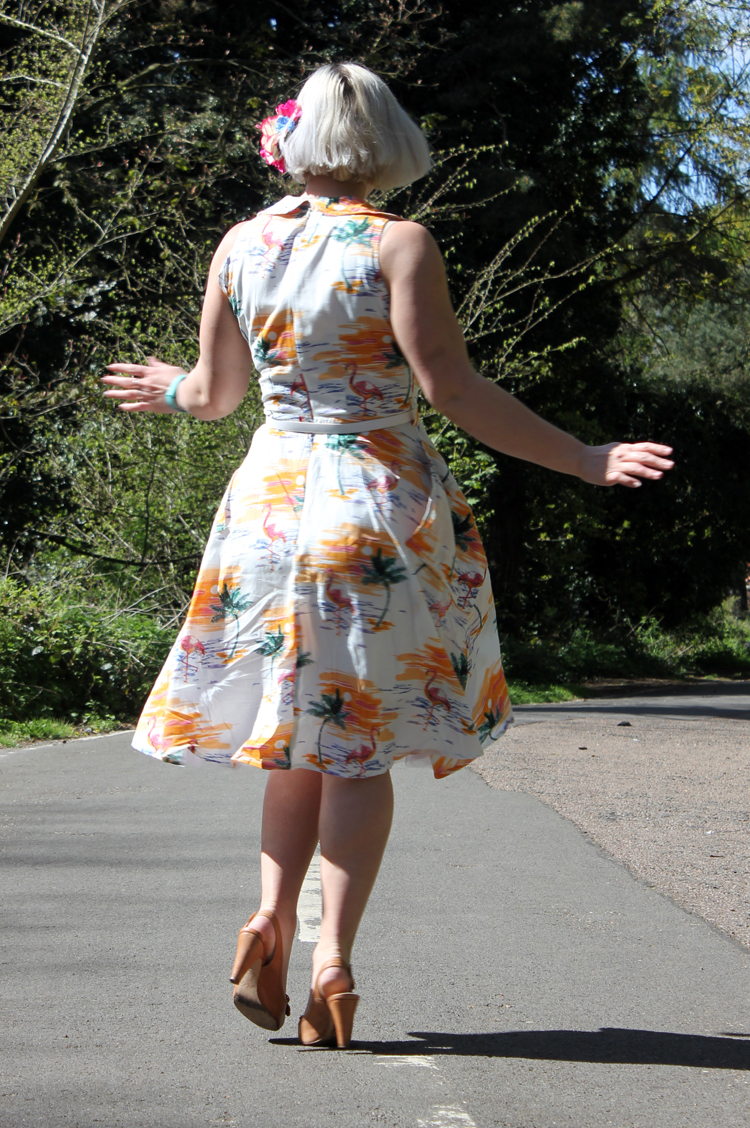 ♣ Dress c/o Love Ur Look ♣ Belt – Vintage ♣ Shoes – Unisa ♣
♣ Hair Flower – Bad Kitty ♣ Brooch – Vintage from Old Spitalfields* ♣
Anyway, it's time for me to flounce off for the day.
If you are visiting Battersea area before the 11th May then do take a visit to the Love Ur Look Pop Up and take a look at their new collection. You can also get £5 off any order before the 11th May with code RM4T2F