Well, I've had a lovely break!
The magic of scheduled posts enabled me to head off down to Kent last week to visit my new nephew, help my parents move house and pay a short visit to our woodland getaway caravan. The caravan has been largely de-spidered. The bedroom has been painted white and the frame from a sofa bed installed in it, meaning we can get a decent nights sleep. This is the only way to do camping…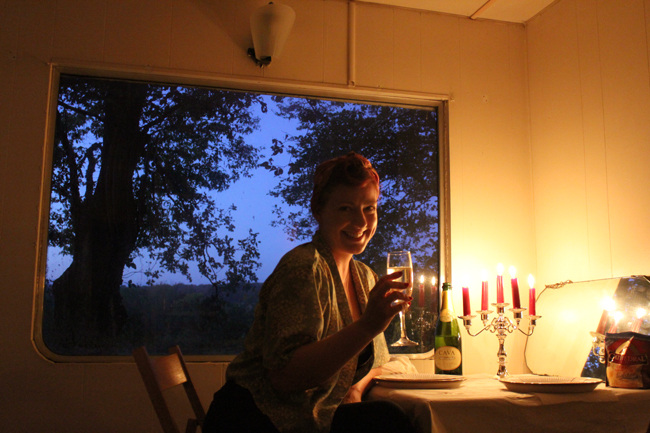 Anyway, on with the post. I thought I'd share with you one of the hidden benefits of taking outfit photos.
Yesterday, on the last day of our little holiday, we decided to head into town for a few drinks. The weather having turned slightly autumnal again it seemed ideal for one of my favourite dresses, which is a 70s does 30s knitted dress. The dress is slightly see through, meaning it requires layers of petticoats and vests underneath and is therefore perfect for slightly chilly days.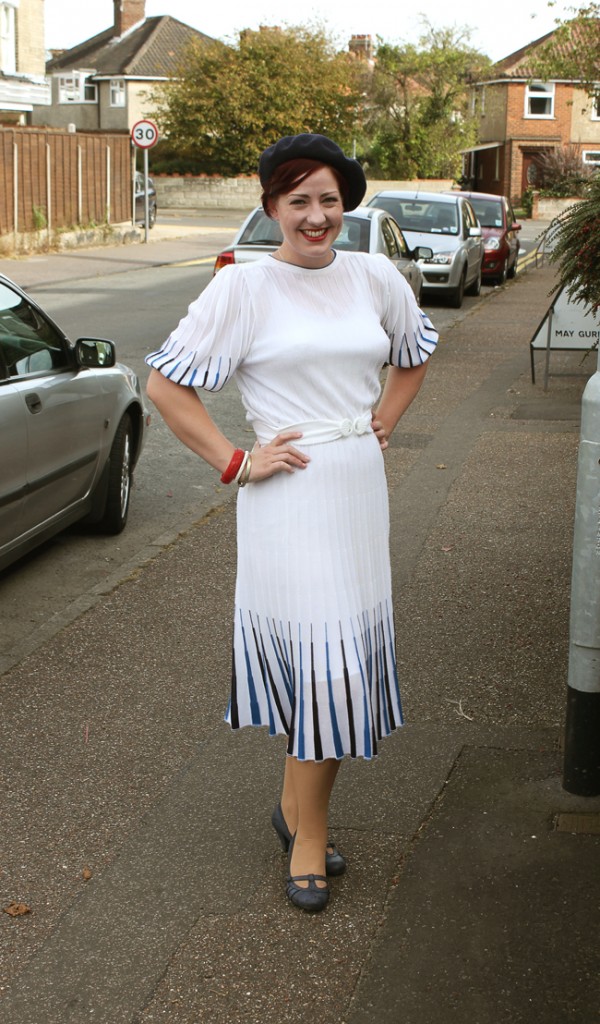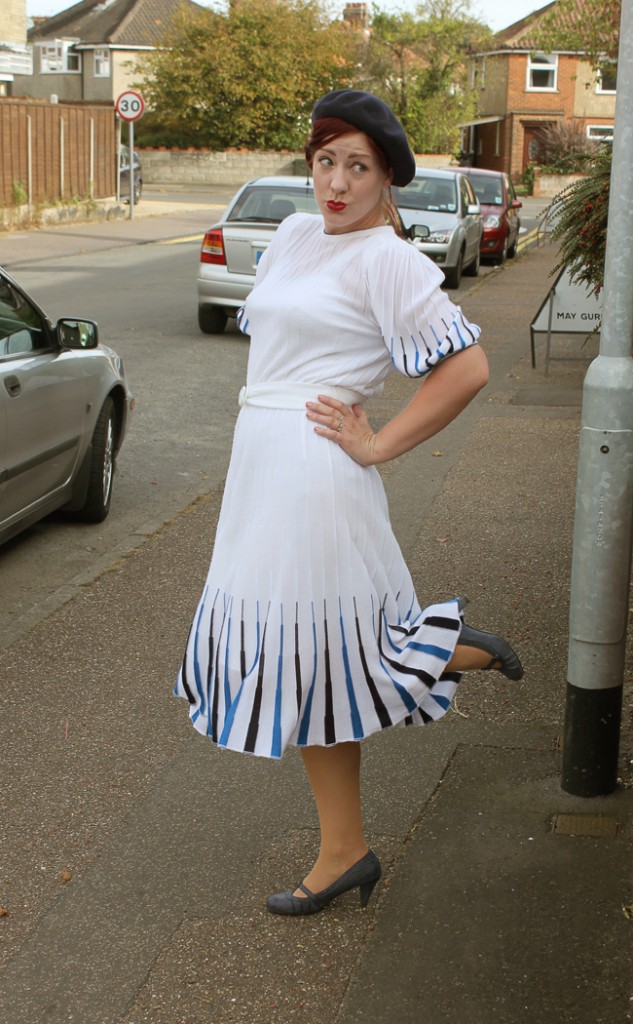 ❤ Dress - Break Vintage ❤ Beret - eBay ❤ Bangles - Vintage ❤
 ❤ Red Bangle - Notorious Kitsch ❤ Shoes - Stylist Pick ❤
All well and good. Pictures of me prancing in the street like an idiot are par for the course.
Except if I hadn't taken outfit photos yesterday I would have happily wandered round the shops all day looking like this….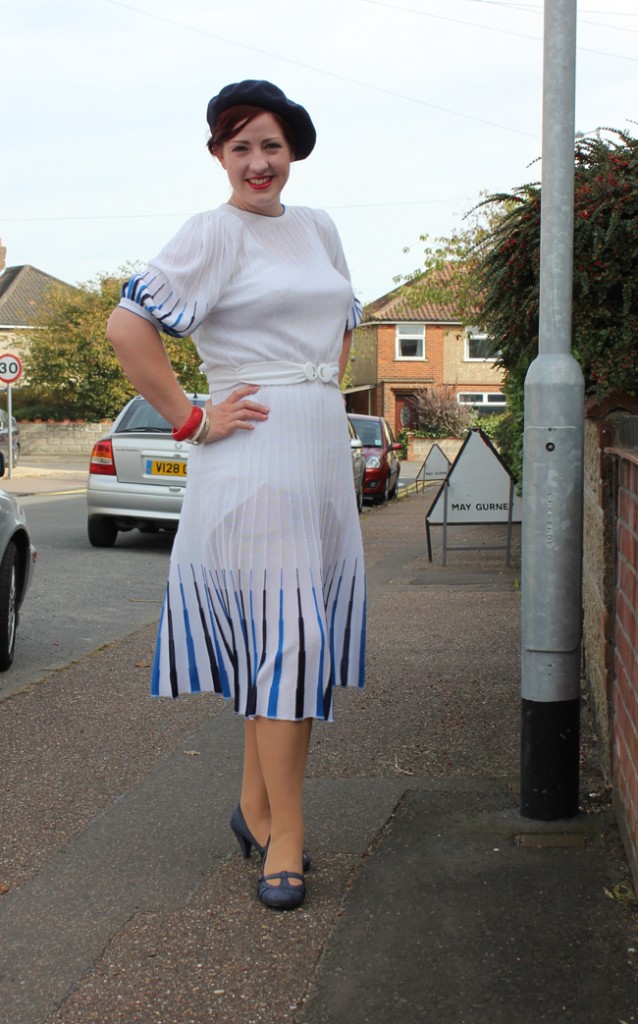 Yep, I got my slip caught up and those are indeed my stocking tops you can see.
How very ladylike of me.
I'm fairly sure there's a moral here somewhere. It's probably "buy a white suspender belt", but I like to think it's "take more outfit photos lest you unwittingly show the world your underwear"
Of course, I've now posted it on the interweb for all the world to see, so I suspect I have only rescued a limited amount of my already small stock of dignity. However, should my tale stop someone else wandering round the town with their pants out then my task here is done.
P.S. I have found out that voting in the Cosmo Blog Awards ends at 9am on the 17th October and that you can make one vote per category per email address. If you fancy voting for me I'm in the "Established Fashion Blogs" category. Just click on Retro Chick and you'll see a green tick.
There is an awards ceremony so you should vote for me because if I win there is a very high chance I'll turn up with some kind of horrendous wardrobe malfunction to give everyone a good laugh. *Sigh*
Related