I'm back at work with a vengeance today after a rather lovely birthday week.
Yes, that's right, I get a birthday week, what of it? Yesterday, being the last day of that week, there was a lingering pressure to "make the most of it", so we decided that a long wander round a Boot Fair was definitely in order.
I'm always being told I'm terribly over dressed for Boot Fair rummaging, so I swear this was an actual attempt to dress down a bit. I really do fail at dressing down.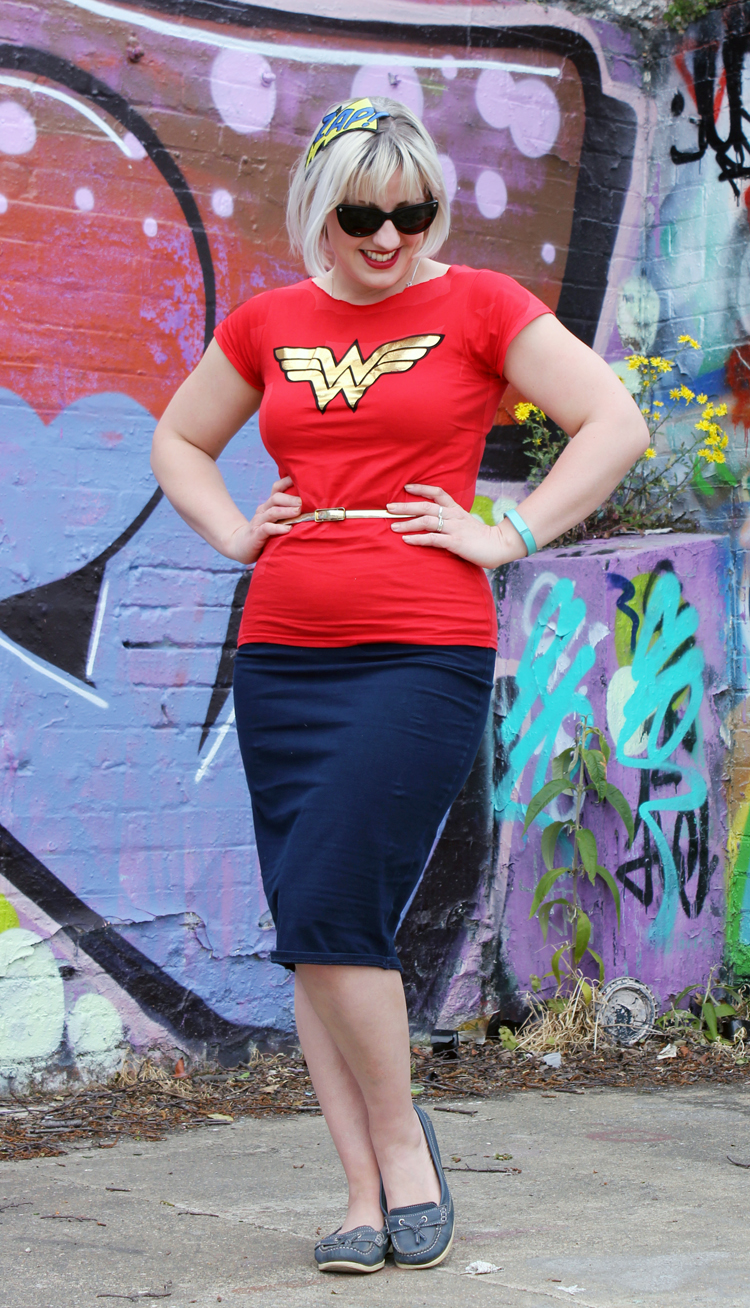 The Wonder Woman T-Shirt had arrived thanks to Vanilla Underground the day before. I cut the neck out, like I do with pretty much all my T-Shirts, and couldn't wait to wear it. I was wearing it with a different skirt earlier in the day, but I dripped Hot Dog mustard on it because I can't be trusted to eat food without a bib and had to change. Then I decided that the red t-shirt had to have red lipstick, and that the Super Hero theme meant I had to wear my Janine Basil Zap! headband, and before you know it I am once again over dressed.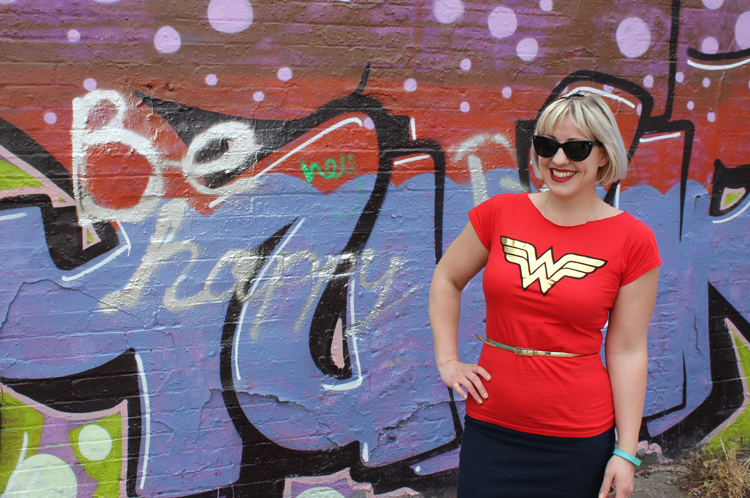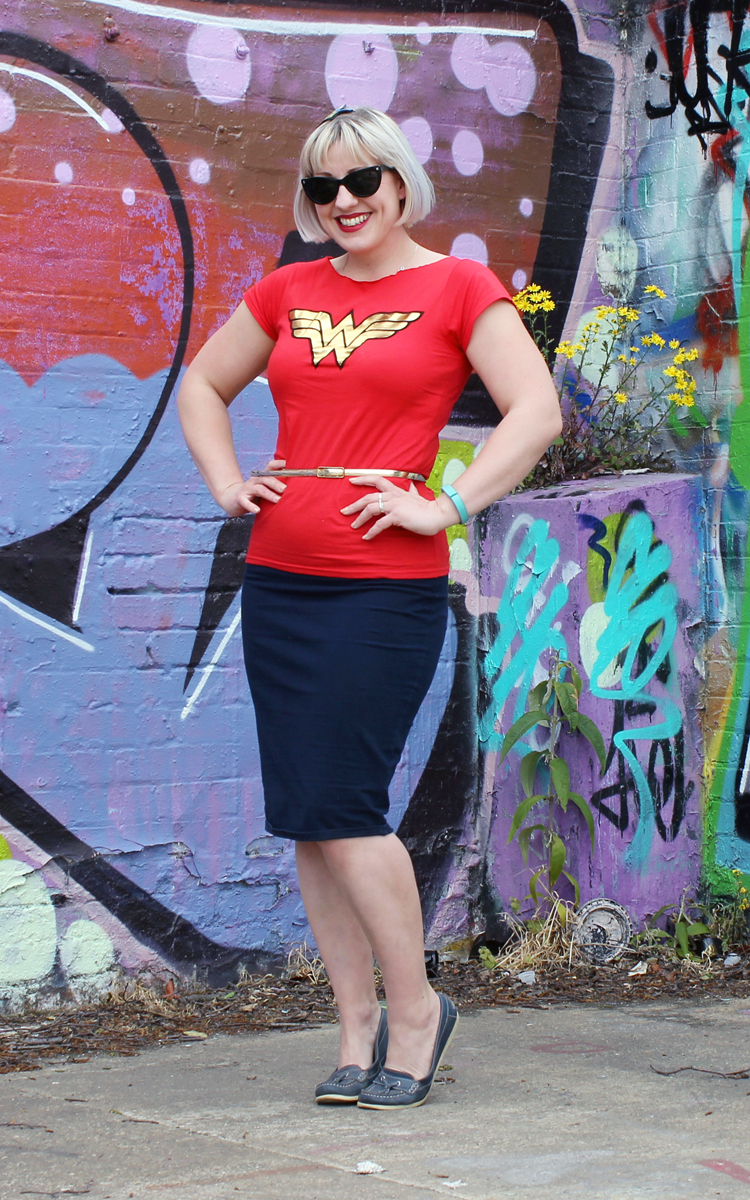 The reason we don't go to Boot Fairs quite as often as we used to was clear when we rocked up back at home with arms full of late 70s cookery books, a huge stack of late 50s copies of Hobbies Weekly, books, and an amazing Theatre program from 1954 that cost 10p. Honestly, we just don't have enough room in our house to go to Boot Fairs any more often.
We also got, and I kid you not, a Hotdog machine.
This, obviously, explains how I came to get Hot Dog mustard on my skirt. Because the first thing you have to do when you buy a Hot Dog machine at a Boot Fair is make Hot Dogs for lunch.
Other souvenirs I have from my Birthday Week include birthday presents from Betsy Hatter, who inadvertently continued my Super Hero theme by getting me a Buffy Comic Book (and a cute fan!)
I also have some corking bruises on my left arm from completing the Rough Runner Obstacle course on Saturday, which you can see in these photos! I seem to bruise pretty easily and Mr Chick now has me panicked about this as he suggested I should ask the Doctor for a blood test. Mr Chick doesn't go to the Doctor unless an actual limb is falling off, and even then under duress, so I am now convinced my easily bruised arms must be evidence of some terrible disease.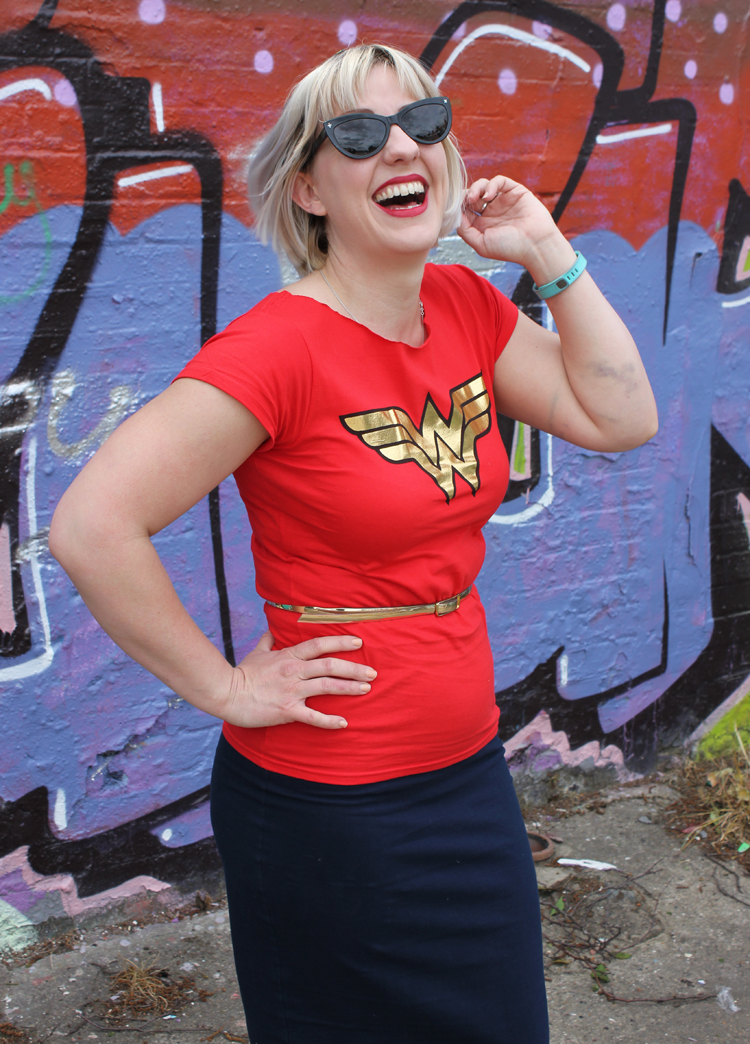 ♣ Wonder Woman T-Shirt c/o Vanilla Underground ♣ Skirt – Primark ♣
♣Belt – Vintage ♣ Zap! Hair band – Janine Basil ♣ Shoes – Chatham Marine* ♣
I also have a very slight hangover as a reminder of the last day of my holiday, as we popped into the pub for 1 pint on the way home from the shops, and returned carrying take out cartons several pints later.
So, now I am back, nose to the grindstone, watching the rain batter my windows and wondering if all last weeks sunshine fun was a dream.