I have a super soft spot for Holiday Camps.
I used to go away to them a lot when I was little, and have taken several budget breaks to them as an adult. Whilst these days everyone jets off for a week in Spain or Tenerife every Summer, I've actually taken very few overseas holidays. I'm kind of in love with the charm and ease of slightly faded British Victorian seaside resorts, and how easy holiday camps make life, with shops, restaurants and bars all within falling distance of your door.
Last Sunday I took a one night break at Potters Resort, which is just 20 miles from my house near Gorleston in Norfolk. The resort was one of the first holiday camps in the UK, started in the 1930s, and is still owned by the same family. Back in the 30s it was all shared bathrooms, no running water in the "huts" and singing around the campfire, so for once in my life I was quite pleased that something HAD been updated in the intervening 80 years.
A single night on a holiday camp is not something I'd ever thought of doing before, but they contacted me and asked if I was interested in coming to try the facilities at a special evening they were running where the evening show was the Overtones.
Interestingly, my total lack of popular culture awareness means I had no idea who the Overtones were, but when I posted on social media over the weekend everyone else did, so that's my fault! (Fans, The Overtones are playing there again in July!) I had also never heard of Potters Resort, but when I mentioned that friends as far away as Kent told me how much they loved it there, so obviously I am super behind the times with that one too.
I will confess we did not get off to an auspicious start. The night had been booked in my name and when checking in, that was the name I gave, but the receptionist insisted on taking my husbands name "because we always file them under the men's name". This caused me to raise an unimpressed eyebrow, and also wonder what they do when same sex couples check in, or how confused they would be when my Sister and her husband, Kelly & Kerry, checked in.
Anyway, that slight hump dealt with I was handed my keys and the lovely receptionist showed me where everything was on the map and explained the itinerary for the day before we went and popped all our stuff in our room.
I believe we had a slightly upgraded hotel room, and it was HUGE! Lots of lovely space, comfy beds, a big bathroom and a nice little seating area. It also had a patio, which was nice, but as it overlooked the car park I wouldn't say it was the most beautiful view ever.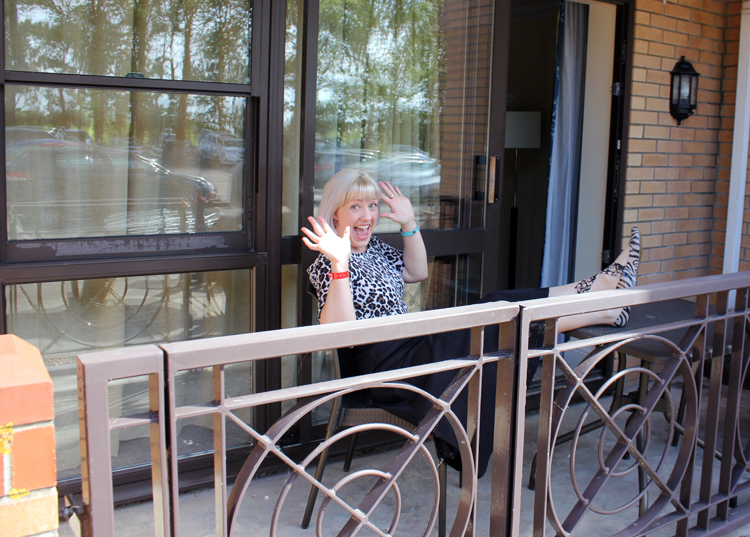 We then pootled off to explore the site, locate our table for dinner, and spend a jolly hour in the swimming pool, sauna and steam room generally living the life of luxury, before glamming up.
Part of the appeal of this one night a way lark is that it comes with a 5 course evening meal, plus wine, a show and a midnight snack included. Dinner service started at 6:15, but we'd been pre warned that everyone would be so keen to get to the show that if we arrived at 6:15 we'd find ourselves queueing with hundreds of people, so we obligingly went for a pint and some posing first.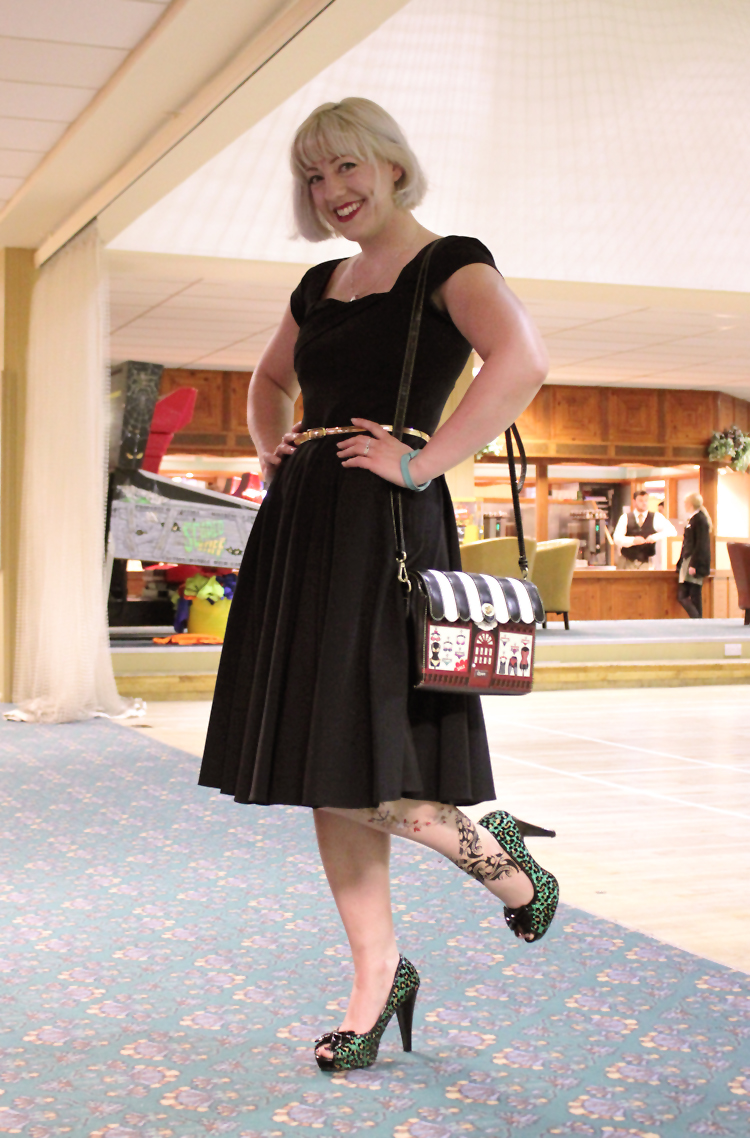 ♥ Dress – The Pretty Dress Co* ♥ Belt – Vintage ♥
♥ Shoes – Pin Up Couture ♥ Bag – Vendula ♥
I feel it's worth mentioning at this point that the black dress I am wearing is currently on sale at less than half price!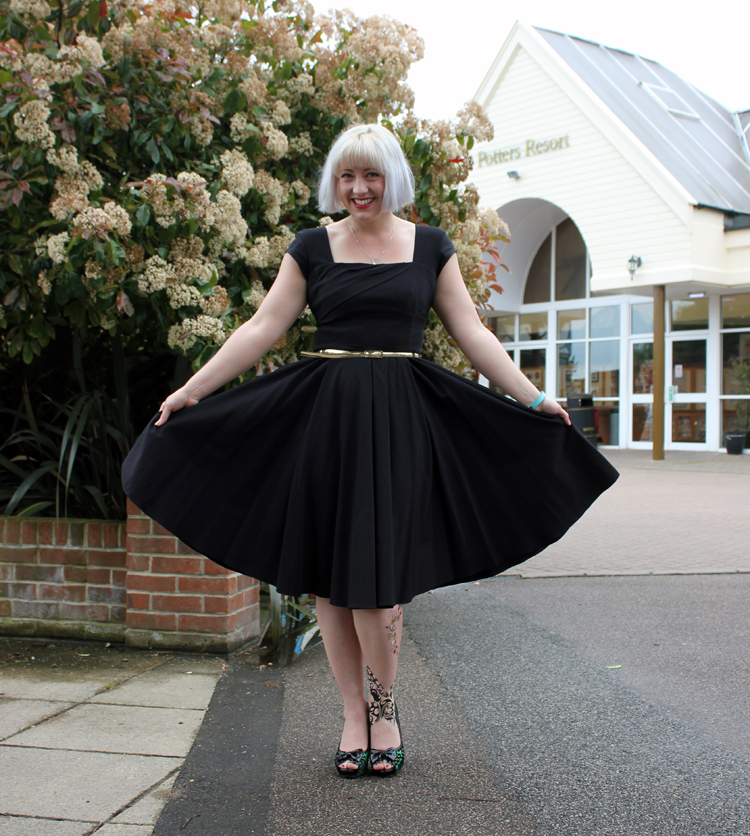 Anyway, moving on! I was a bit worried I might, as ever, be massively overdressed. But, no, people had made an effort! I was so happy it was like I'd found my spiritual home where everyone thinks it's nice to dress up to go out in the evening, hurrah!
The dining room was busy, but there was a full bottle of white wine on the table for 2 of us to keep us entertained while our courses were bought out. There were a few choices for each course, and we had butternut squash soup, garlic mushrooms on toast and lamb with dauphinoise potatoes before I realised what I neglectful blogger I was and took a photo of my chocolate truffle torte.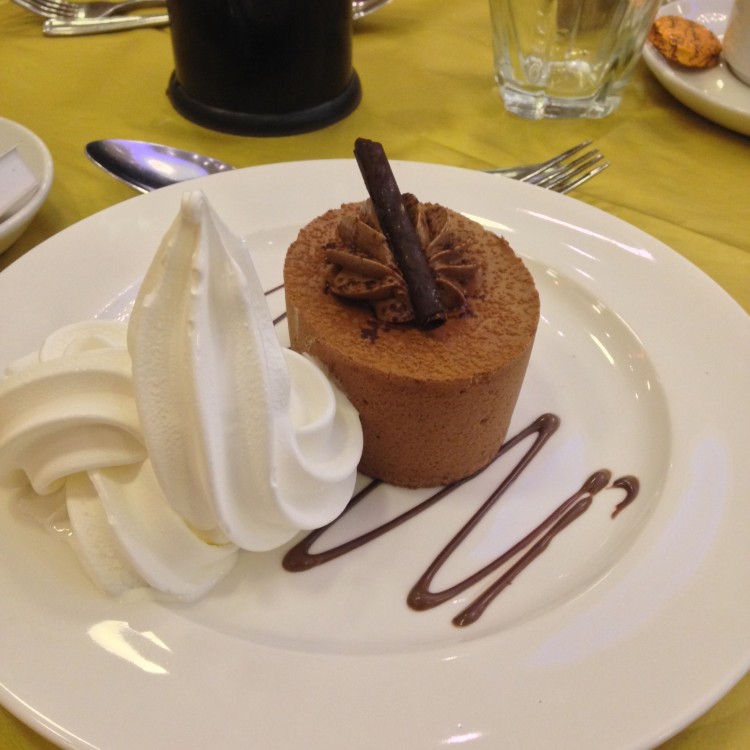 Bearing in mind I am already a pint and half a bottle of wine down at this point, we strolled into the auditorium, with lots of time to spare, got another bottle and found some seats.
Now, I did not realise that so many people were crazy Overtones fans, but there were a lot of people standing (and some doing some great swing dancing) at the front of the stage, when the show finished they also queued for photos with the band. This is not my thing, but if you're a huge fan it must have been a mega exciting opportunity!
I drank a lot more wine, and it was very dark in the theatre, so I have some very blurry photos from the beginning of the evening, and then none at all from later on.
The "warm up" was a female vocal harmony trio called the Lulu Belles, and then The Overtones hit the stage. It was all great fun, lots of covers to caterwaul sing-a-long to, dancing, lights, general fun.
Then while people were queuing to have their photo taken we attempted to win fluffy toys on the crane machines (WHY? They are so rigged!) and then finished the evening with a very welcome hot late night snack in the Terrace Bar.
Then we went back to the room and I took terrible squinty selfies.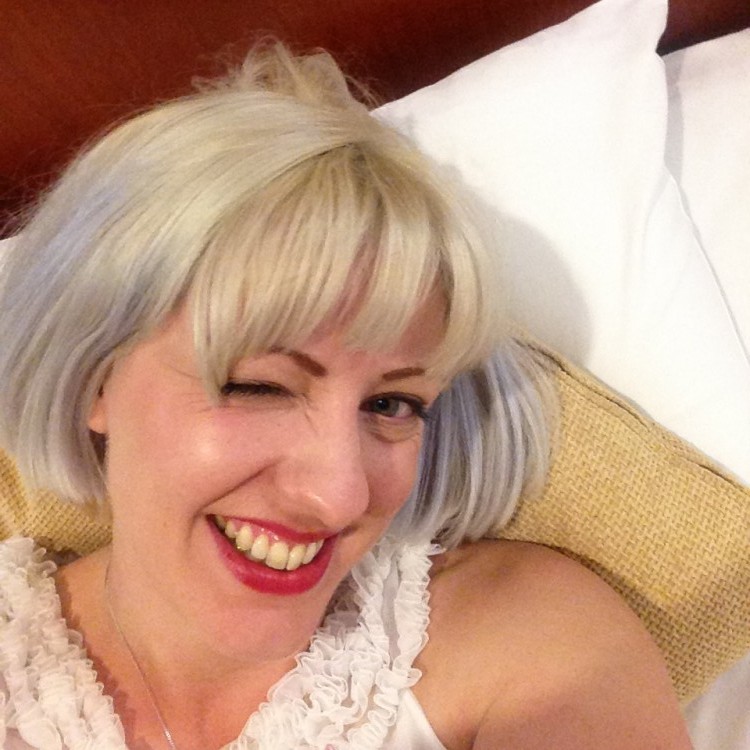 The next day breakfast was also included, so we got to fend off our hangovers with a full cooked breakfast, or a pretty good choice of cereals and fruit. I decided to use the pool and spa again, and then we went for a little wander around the grounds as the resort is right near the sea.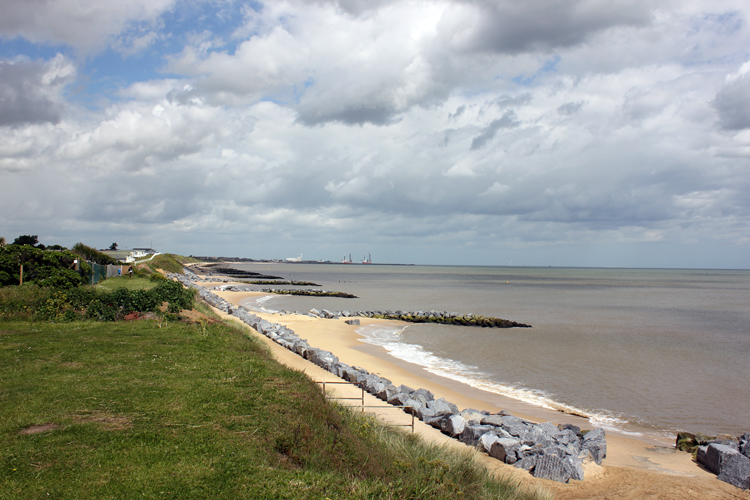 That cliff top is actually pretty high, and it made me really nervous standing near it, especially as it was a little breezy. Still, I was brave, because Mr Chick was determined that I should make this gif as it would be like OMG, the funniest thing EVAH! Entitled "Back a bit more"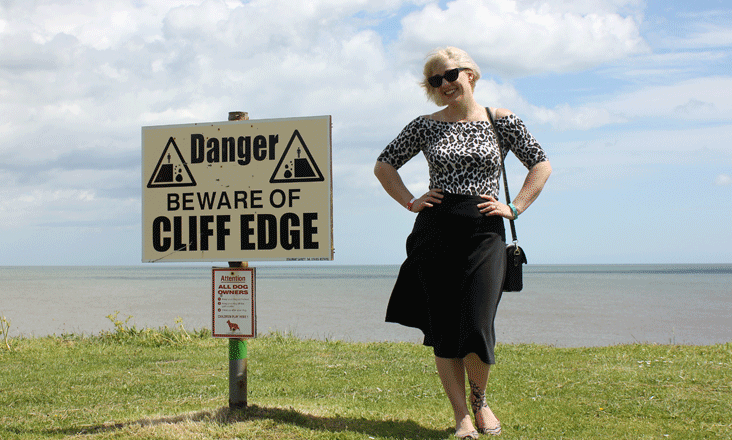 Anyway, I haven't actually fallen off a cliff, I returned home after just one night a way feeling all calm, and relaxed (and just a teeny bit hungover) and with a renewed love of Holiday Camps and their potential for one night mini breaks.
My advice is that if you go along to these things you have to just go with the flow. I was little perturbed to start with as on Sunday night Mr Chick and I were definitely among the youngest people there, which never happens as we are old fogies, and I felt a bit out of place. BUT everyone was there for a fun night, super friendly and considering we're not exactly down with the youngsters the rest of the time we had a really amazing and relaxing time. There were groups of younger people there, including someone celebrating their 21st birthday, and there was a real communal party sort of atmosphere.
A big thanks to Potters for the night away! I do recommend checking Potters Resort out, they have all kinds of breaks throughout the year, there's a 60s weekender coming up and a Swing Band break was just starting as we left, and it seems everyone but me was a big fan already!