My favourite hobby used to be sitting with my phone on eBay late at night, searching "vintage dress".
I would bid on anything that was ending soon and still on 99p (it's a great hobby, give it a go!). A few days later I'd come home to a flurry of missed parcel cards and drag myself off to collect them. Sometimes I would strike gold, this purple 70s dress was a late night eBay 99p bargain, as was this white wiggle dress that came as part of a job lot that worked out under £1 a dress.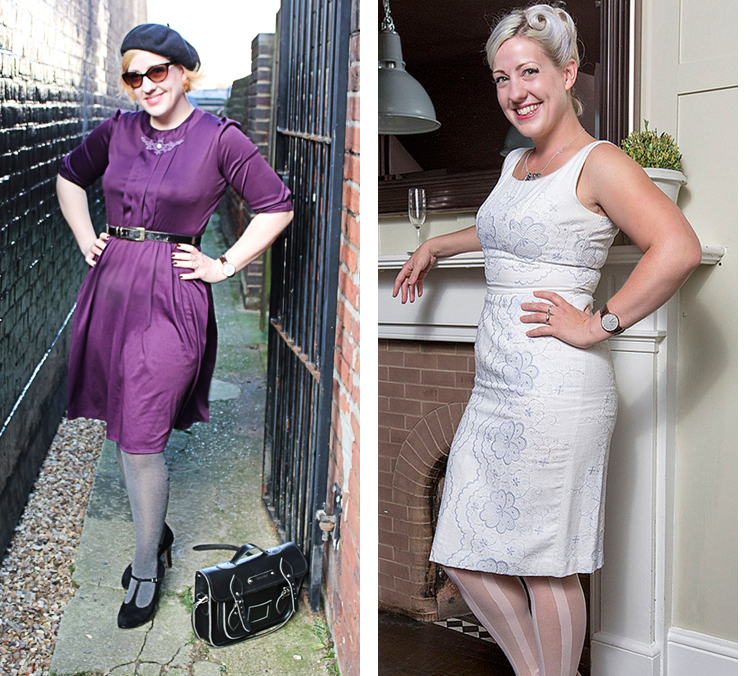 Barclaycard have teamed up with Jason Manford to produce a series of little videos about "grown up" money issues. They asked if I would share one, and as a long term internet shopper this one certainly rang a bell!
Sadly not all my late night internet purchases have been as successful as the 2 dresses above, and many times I have dragged myself off to collect parcels full of bobbly shapeless polyester that is probably still laguishing in a pile in a cupboard while I convince myself I'm going to do something useful with it, which, considering my lack of dressmaking skills, would probably be to cut it up for dusters. Or it would if I ever did any dusting, which I don't, often, because I am lazy and messy.
If you want to watch more of the videos, and I'm quite fond of the one on passwords, then you can find them here!
This post was sponsored by Barclaycard, all late night shopping mistakes are my own!