While I was writing it my order from the Collectif sale arrived, which happened to be another Dolores Doll dress, but in blue gingham.
So today's outfit post is basically me in the same dress as I wore last week but a different colour. If you find a style that suits you then stick with it is what I say!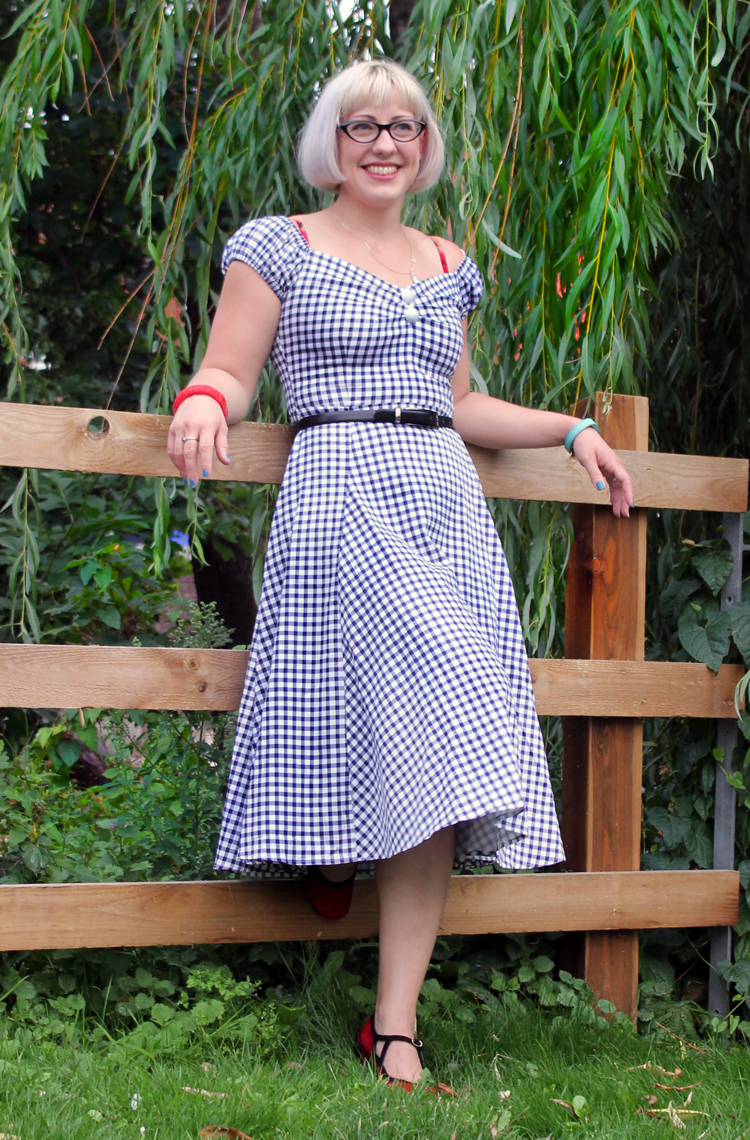 The major difference between this Dolores Doll outfit post and last weeks Dolores Doll outfit post is that last weeks was taken on a beautiful sunny Friday evening, where as this was taken on a gloomy Tuesday. What you can't see in the pictures is that it was starting to rain. Just those little drops where you go "Huh, was that rain?". Spitting, as we call it, but I'm probably going to find out now that no one else does and you'll all think I'm crazy.
When I first saw the Dolores Doll I thought that the puffed sleeves were going to be too fussy for me, not being a fan of too many frills and frou frou, but actually they're just the right amount of fuss and the clean lines of the rest of the dress balance it out nicely. In the gingham I do feel a bit like I want to wear it with cowboy boots and chew straw. I did put a red headscarf on, but I realised that I looked like I might as well be heading off to a rodeo, so I took it off again. Sometimes you can take themed accessorising too far…..
You might also notice I'm wearing glasses, you don't see that often as I only wear them a couple of days a month. I normally wear those contact lenses that you sleep in for 30 days, then I take a couple of days break. I normally try and avoid taking photos on those days as I think all my glasses make me look angry in pictures, even when combined with a massive grin.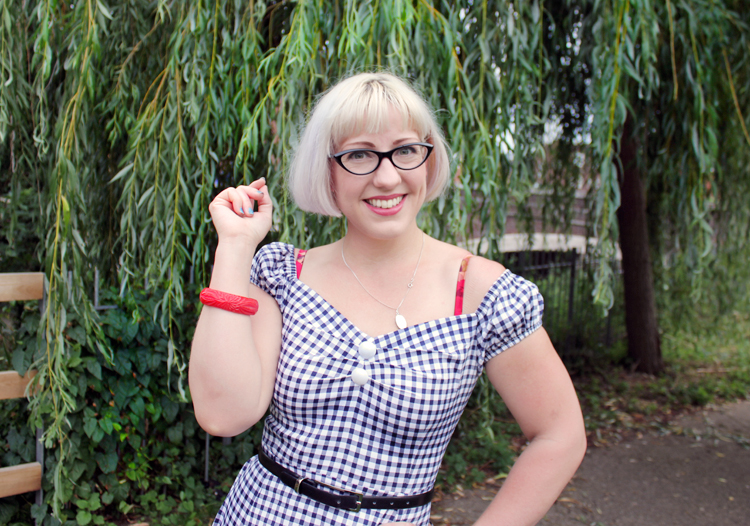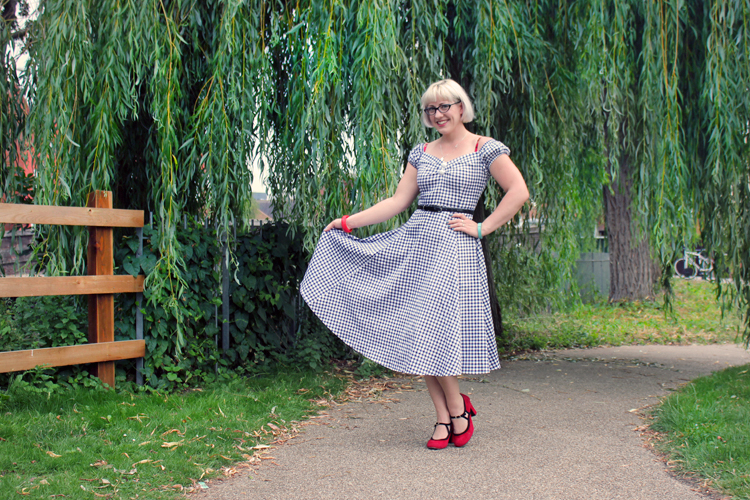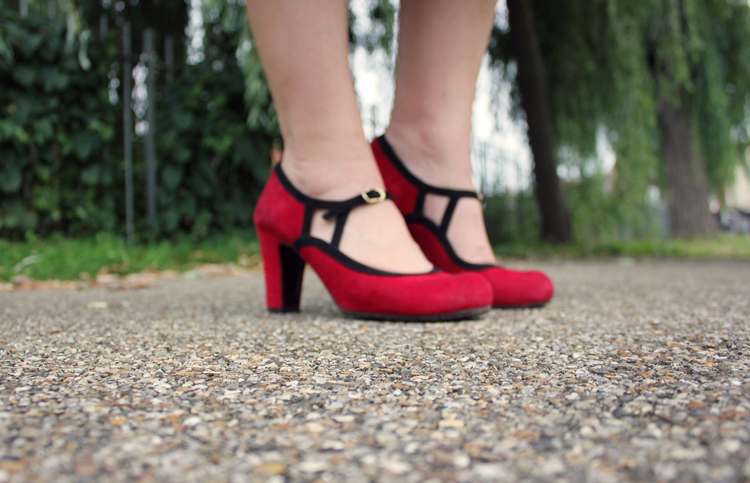 So that's the story of my latest dress obsession. Seeing as the Dolores Doll also comes in black, red, cherry print and a variety of shades of polka dots and florals my outfit posts have the potential to become incredibly samey. I totally promise to wear something different next week, probably.
♣ Gingham Dress – Collectif ♣ Fakelite Bangle – Notorious Kitsch ♣
♣ Shoes – Chie Mihara* ♣ Belt – Vintage ♣