So, today lets talk about some of the clothes that I CAN'T wear.
I mean "can't" might be a very strong word. On this list there are clothes that maybe I physically can't wear because I can't get into them, but many of them are things that with 20 odd years of fashion experimentation behind me I have decided I just don't like very much.
One of the reasons I love Fashion, or should I say Clothes, is their total power of transformation. It doesn't matter if you weigh 7 stone or 17 stone, whether you're completely happy and comfortable in your body or have an irrational hatred of your thighs, the right clothing has the power to transform and make you feel amazing. It can accentuate the body you love, or cover and disguise the bits you hate. It's up to you how you approach clothing (as long as you can get stuff you love in your size, but that's a whole other discussion!)
Having said that, there are things that I would absolutely love to include in my wardrobe that I've decided just aren't for me. Occasionally I'll try them on in a shop, and instead of the glamour puss we all know and love (*cough*) I'll see a frumpy old lady staring back at me from the mirror. Some of them just mean I will spend my entire day uncomfortable or with bits of me on show that I would really rather not have on show. Either way, they're things that I have learnt to avoid when looking for clothing, especially online.
Puff sleeves
Ah, I love puffed sleeves. They look so cute on other people. Sadly I have always had "chunky" arms. There was a while when I cared about that, but I don't now. My arms are chunky, and yeah, there's some fat on there, but a lot of it is muscle. I can lift quite heavy things, and if I put the effort in I could lift even more heavy things, while I see people with those upper arms that actually go IN at the elbow that need help carrying their own shopping.
Still, puffed sleeves are cute. A few years ago I got an Olivia blouse from Heyday because I LOVED it so much. See how on the model there is a a little gap between the blouse cuff and her arms? Not on me!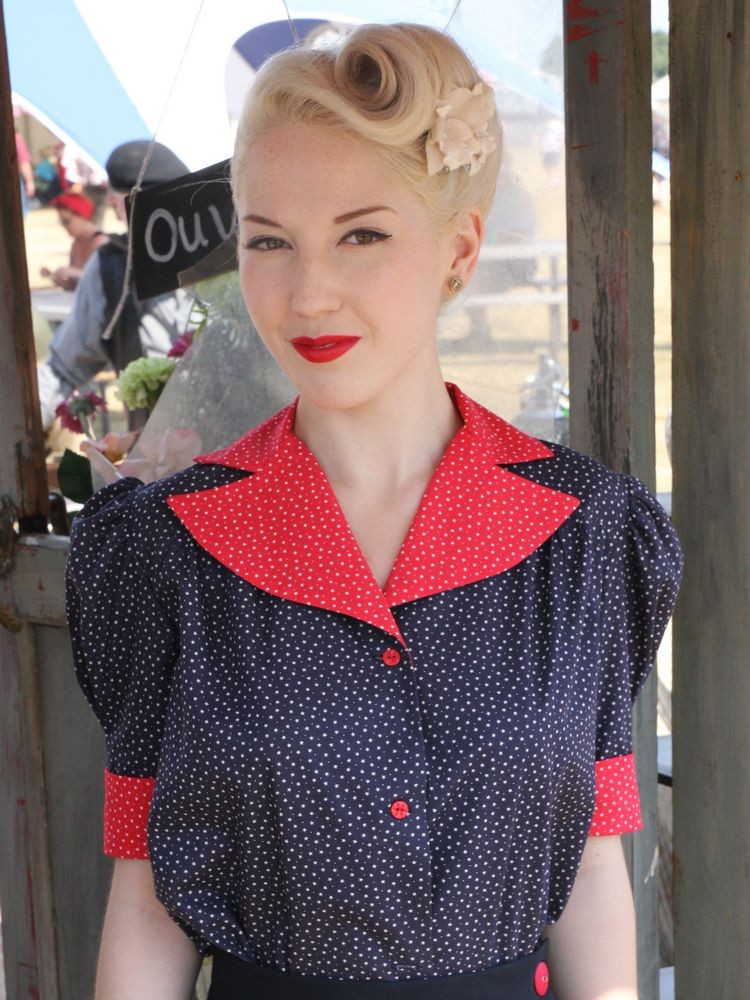 Mine were so tight that I would spend all evening fidgeting with them on my bicep, to the point I actually gave myself bruises and I needed help to pull them off my arms.  This is not an isolated incident and I had the same problem with this gorgeous Wallis dress. I have several puffed sleeved items that came with button cuffs that I have to wear with the buttons undone.
So it's true, I physically actually cannot wear puffed sleeves.
High Street pencil dresses
Many times in my life when I have been looking for a divine dress for a special occasion people have pulled out pictures of pencil dresses from a High Street shop. "Oh, but with your curvy figure you'd look amazing in this" people have said. "Why thank you", I reply, "but while I may be curvy, sadly I will wager that dress is not"
I have yet to find a pencil dress on the High Street that fits both my waist and hips. At both my biggest and my smallest my proportions have remained more or less the same and I have around an 11″ difference between my waist and hip measurements. The "average" UK woman apparently currently only has a difference of about 7″. Most shops will allow maybe a 9″ difference, but that still leaves me with a dress that is either pulling so tight on my hips I daren't sit down for fear of seam disasters or so loose on my waist that I look like I'm wearing a sack. So if I want a fitted dress I either shop vintage or selected repro companies, or I stick with something with some stretch.
This 1950s version, for instance, fits like a dream!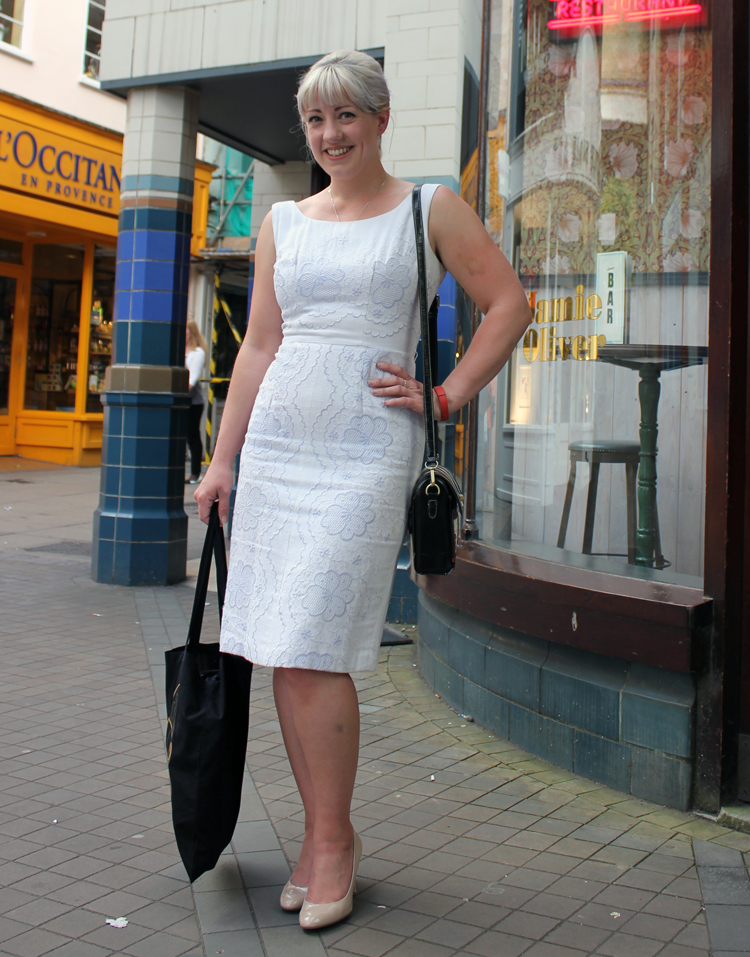 Skinny Jeans
Generally I don't really wear jeans at all these days. I have always completely failed to understand how people find them a comfortable clothing item. They're hardwearing, but unless I wear them 3 sizes too big I find the waistband digs in, I also find the fabric bulky and they bunch up behind my knees when I sit down and leave marks in my skin.
Yes, jeans suck, but if there's one thing that sucks more than jeans, it's skinny jeans. Whether they're stretch or not they just look appalling on me. I have a curvy bum and heavy thighs, which believe it or not I actually like. I also have relatively short legs, which I don't as it makes buying trousers hard and I feel disproportionate in flat shoes. Skinny jeans are specifically designed to highlight all the worst aspects of my legs. They will cling so tight on my bum and thighs, and the thick denim fabric combines with pockets and rivets will make me look wider than I am. Any pair of skinny jeans I can get over my hips will then no doubt be loose of my calves, as well as being far too long, and will therefore bunch up in an unattractive way at the ankles. They make my bottom half look like a wide triangle and I hate them.
DIE SKINNY JEANS DIE!
Shift Dresses
Ah you all look so cute in your little 60s inspired shifts. Especially those adorable ones with the little Peter Pan collars worn with ballet pumps! Again, short legs and curvy hips mean I think I look best in heels and something nipped at the waist. A short A-line shift and ballet pumps makes me look like a bedside lamp, and that is not a look that I personally feel is a good one for me.
I once was persuaded by a stylist to try on a voluminous wool cobalt blue shift dress with 3/4 length sleeves. I knew it was going to be hideous, and I was right, I looked like a Blue Meanie, literally, and when I walked out of the changing room the stylist was rendered speechless and entirely out of polite things to say. I am RIGHT about shift dresses on me. My Sister, however, who is slim hipped and seemingly made entirely out of legs makes them look gorgeous.
This isn't something I can't physically wear, it's something I can't get my head around mentally. I look in the mirror or at photos and I see a lampshade, then I go an put on a belt.
Super Full Skirts
Obviously I wear full skirts quite a lot, but if you examine my full skirt history you'll notice they're mostly of the unpleated kind that skim your hips before swirling out and if I wear a petticoat it'll have very little fabric at the hips and all its fullness at the bottom. I'm talking about those kind of beautiful prom skirts that hug your waist and then have lots of fabric pleated or gathered to the waistband that makes them stand out, even without a petticoat.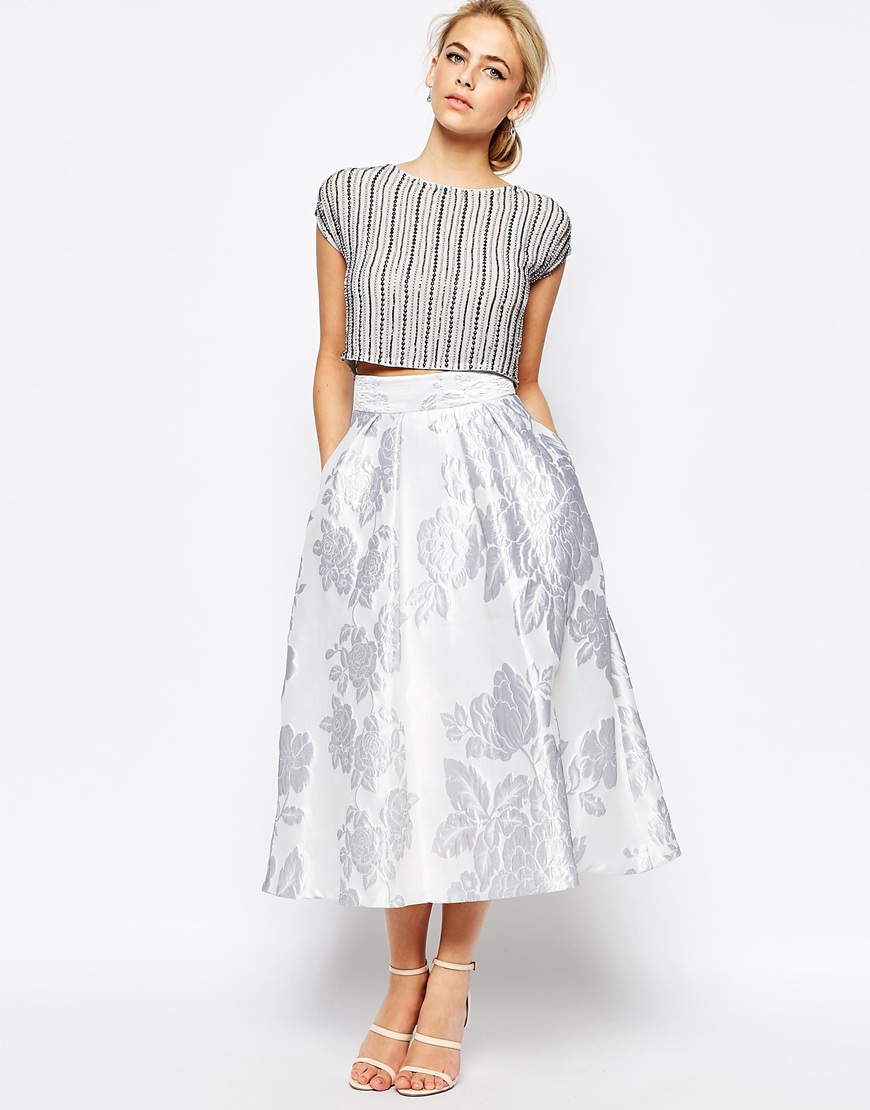 I LOVE these skirts, and you would think that the tight waist and full hips would be perfect for my body shape, which is why I persist in buying, trying, and returning skirts in this style. They somehow contrive to make my waist disappear entirely while accentuating my hips to such a degree that I don't look as if I am wearing a full skirt, but instead that somehow my stomach and hips fills ALL the space inside.
So yeah, these skirts might physically fit me, but when I look in the mirror expecting to see a touch of 1950s evening glamour, I, well I just don't. I was trying to think of a hilarious analogy, but I can't. They don't suit me, and that makes me sad.
So yeah, there are some things I generally can't physically get onto my body without discomfort, and others that I'm pretty sure most people would see me wearing and not take a second glance, but for me don't achieve what I want from my clothing, which is (apart from the basics of covering up, keeping warm and/or cool) to make me feel like the best version of me that I imagine in my head. When the mirror version doesn't match the head version, it's time to ditch it as a style!
Are there any styles you've discounted from your wardrobe?