I think the only person that really likes my monthly instagram round ups is me!
I like them because at I love to look back. I'm obsessed with Time Hop, and another app I use called Momento that pulls all my Social Media feeds and blog posts into one place so I can go "Ooh look! 6 months ago I was eating pizza, what's new?"
So, I thought maybe instead I'd try and start some little Sunday catch ups on what I've been up to that week. All the stuff that hasn't made an exciting blog post or possibly even an Instagram photo.
Think of it like a little diary of my week, or not. This ones for the nosey people that like to know what everyone is up to!
This Week I…..
Went for a Walk
Last Sunday was the most perfect Autumnal day. Crisp, but not too cold, so Mr Chick and I took a flask of Chilli and another of mulled Cider and jumped on a train to Cromer where we sat on the beach to eat it. Cromer is one of my favourite seaside towns, it's not all arcades and run down cafes, but has also managed to resist the march of trendy gentrification so you can still watch shows on the Pier, eat Fish & Chips that aren't all fancy and buy a pint in a pub that isn't a gastropub. It's also, thankfully, recovered rather well from the terrible storm in December 2013 that ripped up the Pier and smashed open the beach huts. Last time I went there was about 2 weeks after the storm, so it was really nice to see it repaired.
Joined a Gym
I've been umming and ahhing about joining a gym for a while. I'd been going to strength training sessions with the Norfolk Brawds, but they've had to be put on hold. I've been really struggling with whether I can afford to actually join one, but I eventually gave in and joined The Gym as it was cheap and had a no joining fee offer. So, this week I went for my first session. I wanted to use the free weights, but I was really nervous and there were muscly fit people using them, so I spent about 10 minutes lurking behind nearby pillars pretending to check my phone like I was some kind of spy, before I finally plucked up courage to ask the person on the rack to let me know when they were finished.
All went well, I knew how things worked and didn't drop anything on myself or anyone else. On my second visit I slightly shamed myself by failing to understand how wheels worked while trying to move one of the benches, but thankfully there was a nice man in a vest who helped me out and didn't laugh at me, at least not to my face. This is me stretching, because I'm not quite ready to be caught taking selfies in the squat rack just yet.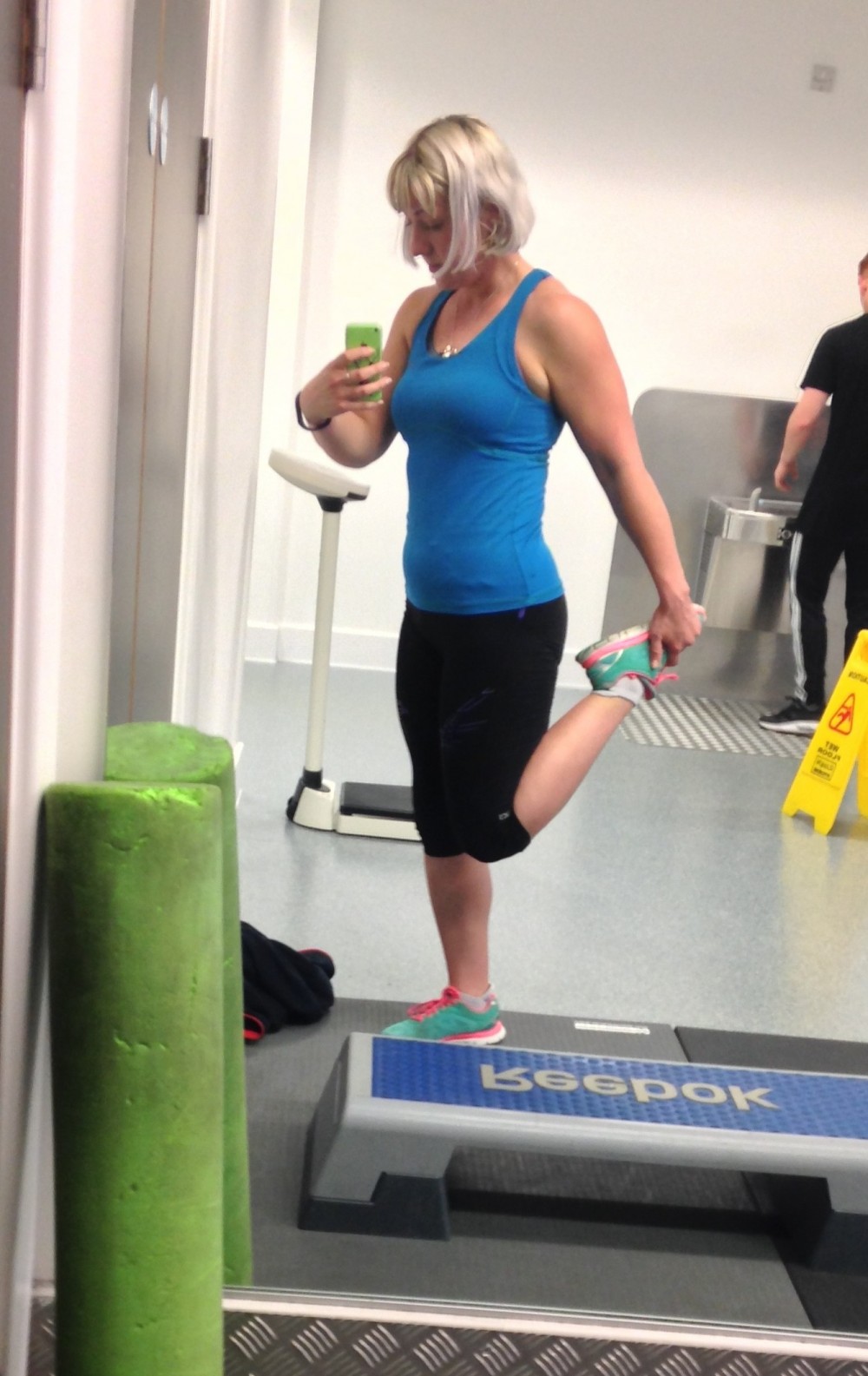 Read a new book
I read a lot, but I confess that I often read the same books over and over again. I mostly read before bed, and who wants to risk that time being ruined by a bad book? Plus it's kind of comforting to read the same books over and over. This time, though, one of my favourite authors has released a new book, so it's the current bestseller from Bill Bryson The Road to Little Dribbling: More Notes From a Small Island
that made it onto my Kindle.
It's the sort of book that makes your husband look at you like he wants to kill you because you keep reading bits out to him while he's trying to enjoy his own perfectly good book. Consider that a recommendation.
Treated myself in Lush
I know, I can barely afford a Gym membership, yet I'm frittering away my cash in Lush, I'm a terrible person, but I fancied a Friday night treat because I'm seriously rock n roll. I wasn't going out on Friday, so I think £4 on a bath bomb is justified. Honestly I wasn't going out of Friday night because I accidentally drank too much wine on Thursday and was slightly hungover (worrying how often that happens really), but still, a Friday night that costs £4 is a cheap one in my book. This was the sparkly Pumpkin bar that less frivolous people stretch out across several baths, but I use all at once to turn the water bright orange, which was a bit unnerving, but it smelt delicious.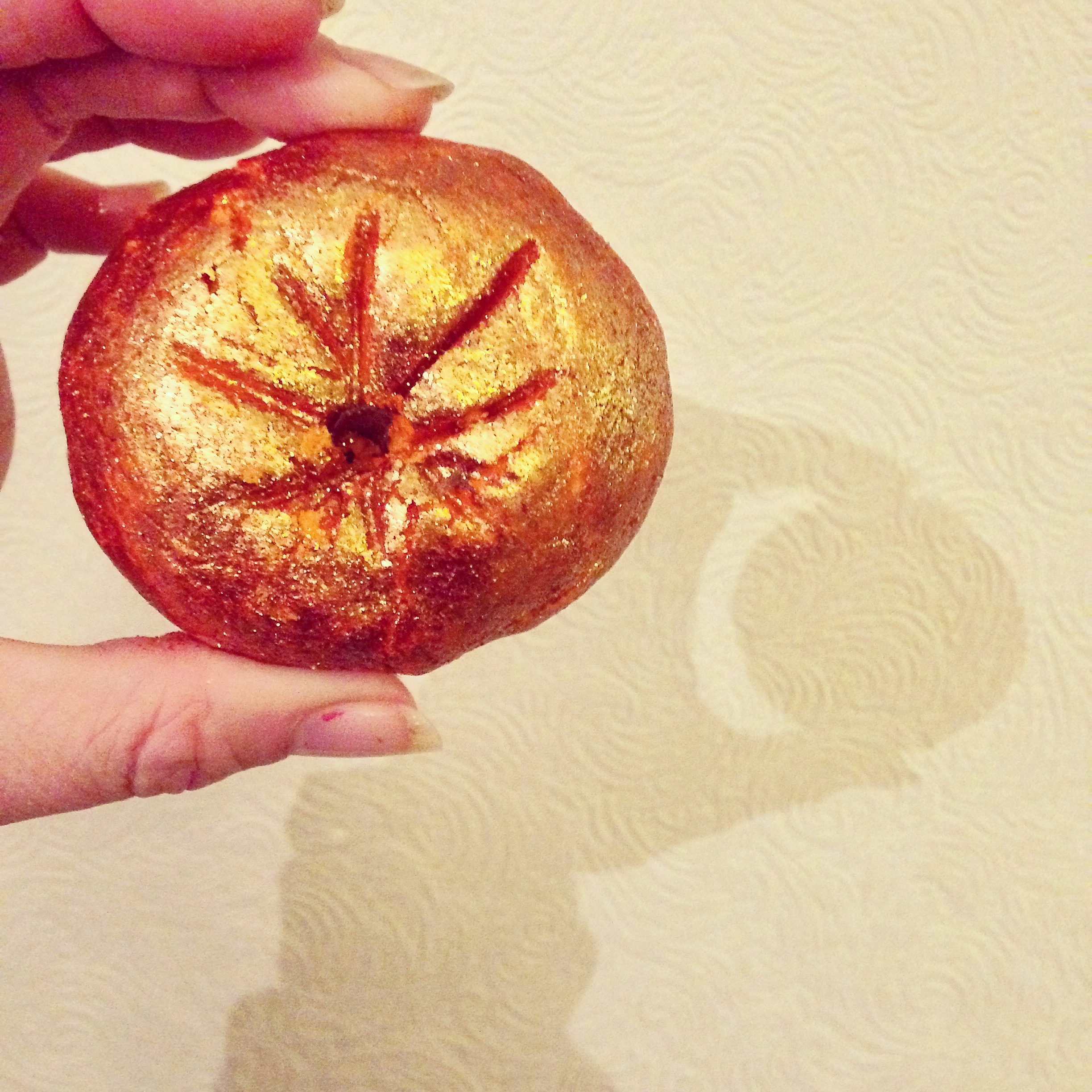 Broke my nose
Well, maybe. Actually if I broke it at all I probably broke it about 3 weeks ago during The Norfolk Brawds final British Champs game against Bourne Bombshells. Since then, however, I have managed to get hit directly in the nose 2 more times, and this time it's definitely making some weird clicking noises, and I keep thinking I feel something sharp. I am a total hypochondriac though, so perhaps I should just stop making so much fuss, I can breathe fine, so I'm hoping it will sort itself out before I end up with a flat nose like a Rugby player.
What have you been up to this week?