Well hello! Welcome to the end of another week!
Once again I'm ending this week in a place that is not my home, and I'm in York visiting family. At the moment the only place I've been is Tesco, so I have nothing exciting to report on that front, but today I shall be paying a visit to York proper. Last time I came here Mr Chick and I both got food poisoning, which somewhat put a dampner on the trip, so I'm hoping that this weekend will be a little more (or possibly less) exciting!
Still, I can bore you all with details of my trip another day, in the mean time lets take a little peek back at what I did the week just gone.
This week I…..
Became a Champion
Last week I told you I was in Luton, preparing to play in the Roller Derby British Championships Tier 4 South finals with the Norfolk Brawds. The good news is we won our first game of the day against Surrey Roller Derby, earning promotion to Tier 3 next season. The even better news is that we also won our second game against Killa Hurtz Roller Girls, finishing our British Champs season undefeated in our tier, woo hoo! You can read a little more about it here.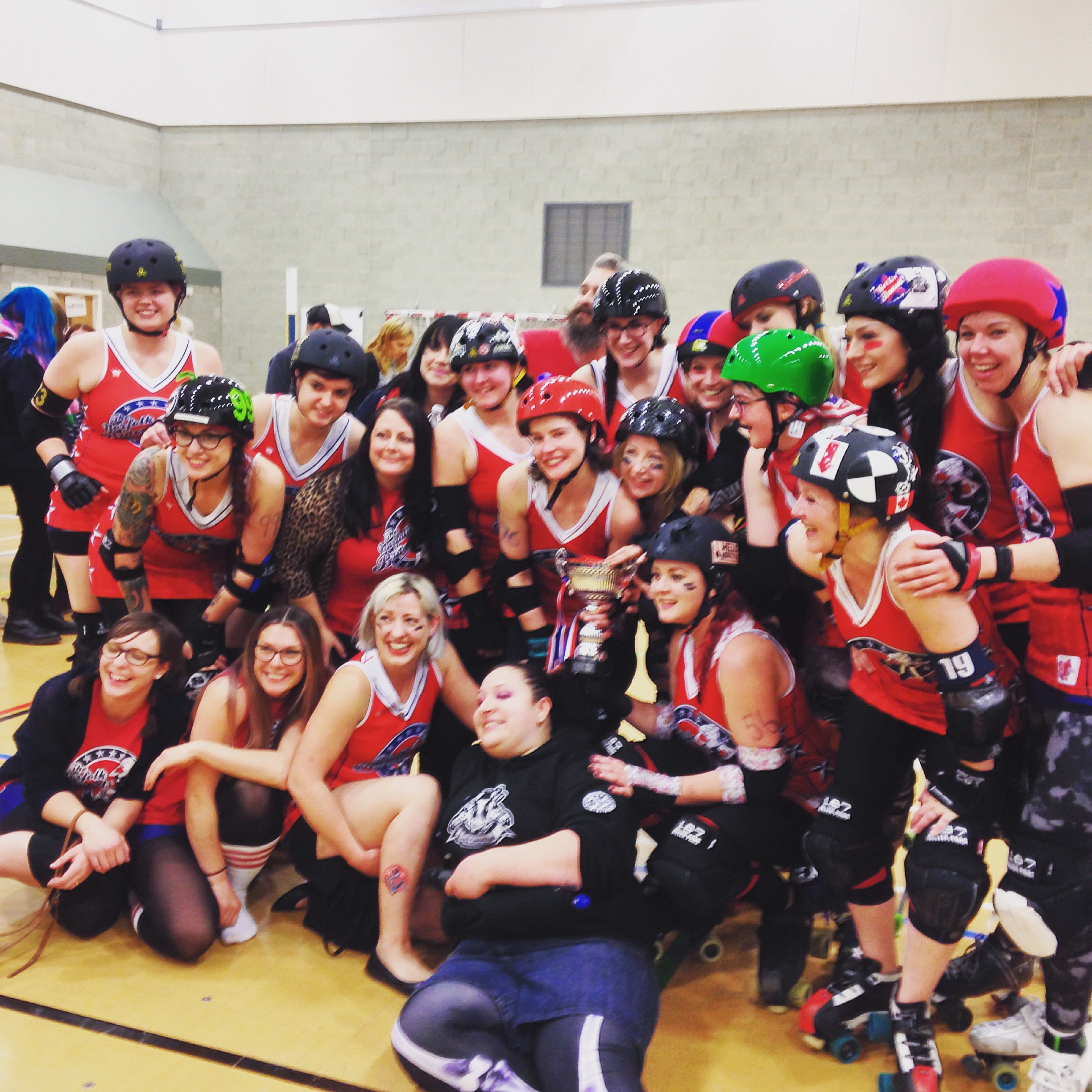 Bought a Faux Fur Throw
It's REALLY cold, and suddenly I felt myself mysteriously drawn to the super tacky, discount price faux fur (sorry faux mink) throws in my local QD. So I bought one. It might not be very stylish, but it's definitely warm.
Kept Trying to get rid of the stolen website
Well, I thought I'd contacted their host, but they said they weren't the host and pointed me to a different site, that site then told me that they weren't really a host, but rather a web application that routed customers traffic through their servers, but that they had removed that customers content from their servers. For a few days the site was down. As of today it is back up and I'm not sure how to track down their host. I have emailed the address listed as the registrar of the domain name and we shall see where we go from there. Le Sigh.
Started Feeling Festive
Or at least I had a try! I bought out the festive snowflake brooch, and treated myself to a Yule log cupcake, which was really just a chocolate cupcake with a flake on top, but I'm a mug for Christmas marketing. I also finally managed to get my first Eggnog latte in the all important red cup.
Gave myself weird dreams
By Wednesday I was pretty wiped out from the weekends shenanigans, so I decided to treat myself to an evening of bubbly baths and Ru Pauls Drag Race on Netflix. I watched about 4 back to back episodes and then proceeded to spend the night having incredibly weird dreams about my glittery eyeliner not being on straight. I may have to set myself a 3 episode limit in future.
Ate some REALLY good cake
On Thursday night I was invited to a Christmas preview at the amazing bakery in the Royal Arcade in Norwich, Macarons & More. I had to go to Roller Derby practice afterwards, so I skipped the Prosecco but had an amazing hot chocolate instead before giving myself a sugar rush with mince pie and irish cream flavour macarons, stollen cake and a gorgeous chocolate bouche!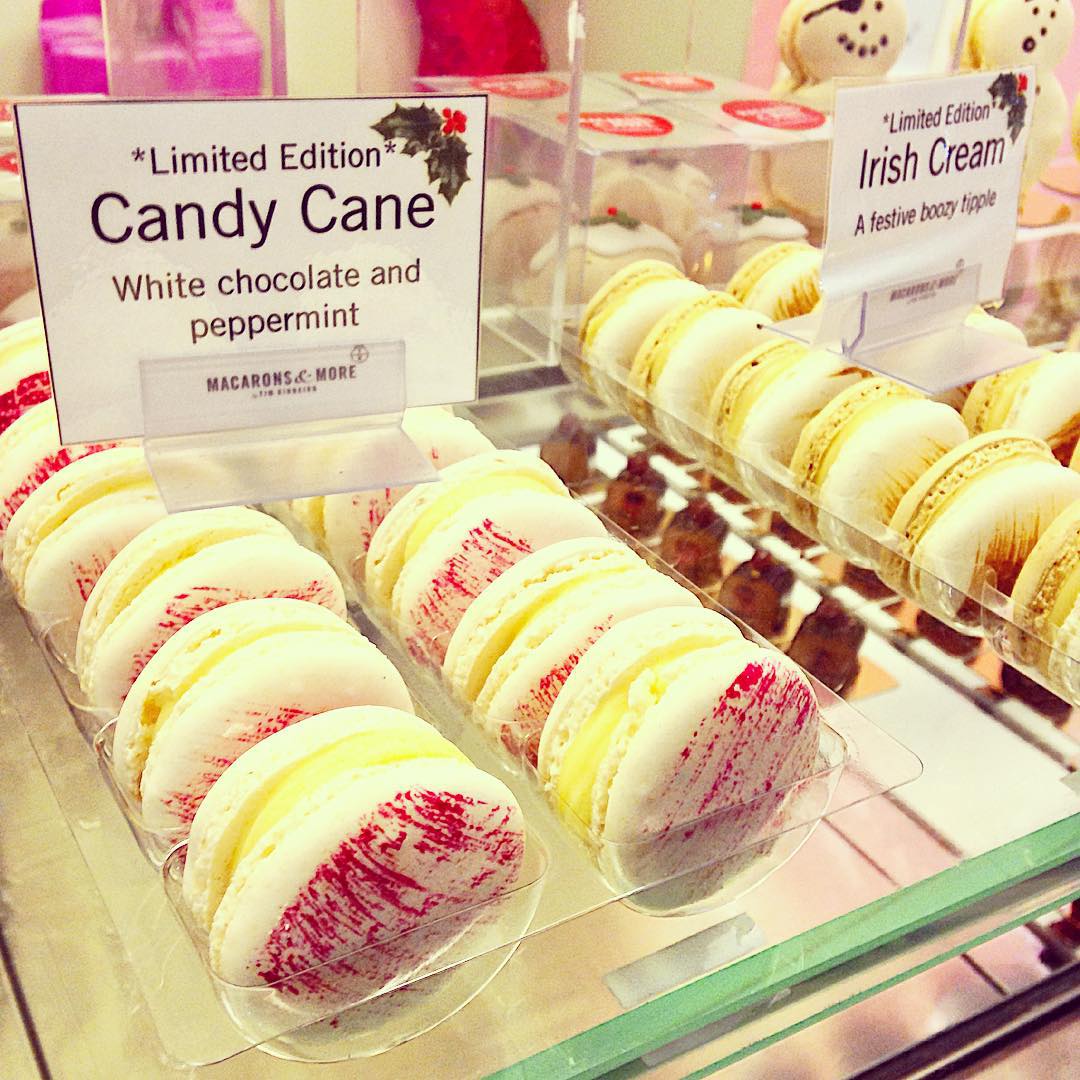 And that was another week in my life!
I hope you're all enjoying your weekend, and remember, next week the Retro Chick Advent Calendar will be arriving! You can sign up to the newsletter if you want to know when it goes live!