I don't really do florals.
I scrolled back through my outfit posts to make sure I wasn't a massive liar before I made such a sweeping statement, and whilst you'll find me in all sorts of prints in 2015, there wasn't a floral to be seen. In 2014 I dipped my toe a couple of times, but in a particularly bloody minded fashion it seems my favourite times to actually do floral patterns are always "off season" in Autumn, or like now, deep in the middle of a freezing winter.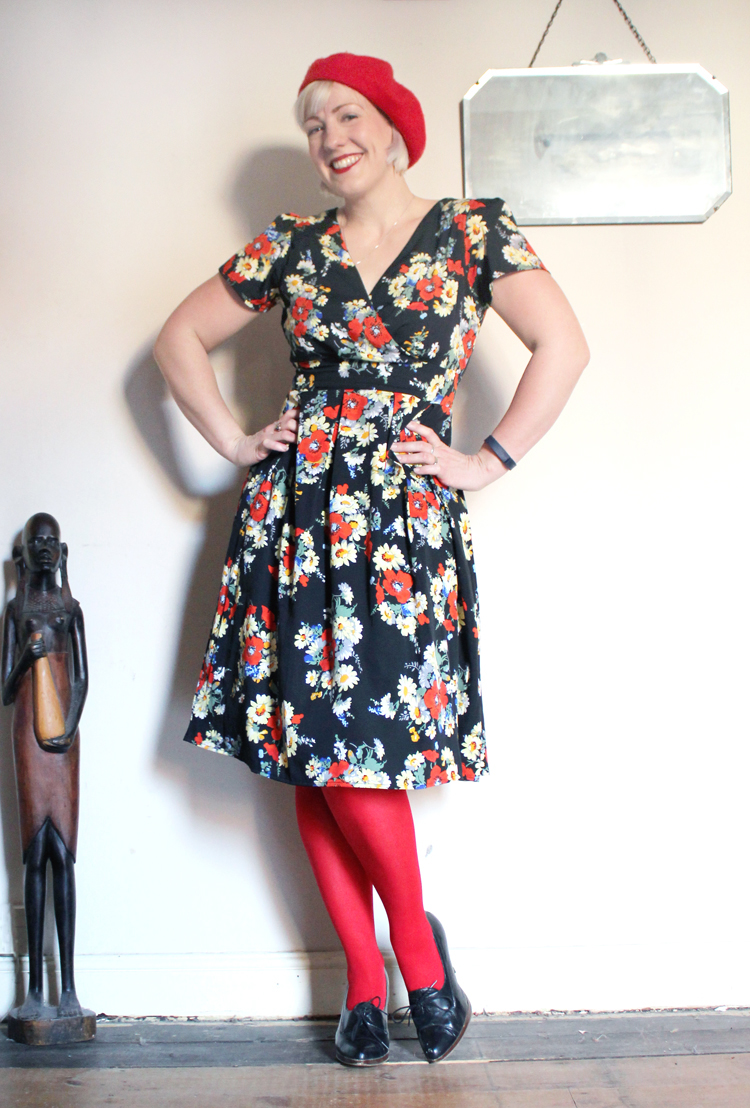 I think I like these off season florals because they're not too girly. It's far too easy to sprinkle a delicate floral pattern across pink or white, but I like my prints a bit bolder, so bright colours on a black background teamed with matching accessories is really fun to do, especially when outside is all freezing and miserable.
I also made an effort to find a new place in my house to take photos. I'm mostly too terrified to take my tripod into the garden these days for fear of bumping into my neighbours, and I thought that after 12 days of Christmas you might all be completely sick of my fireplace, lovely as it is. These photos, therefore, are taken in what is laughably called the "Dining Room", which is very much a work in progress and we haven't got around to making the floorboards all lovely yet, or painting the walls. I'm not sure I've figured out the lighting yet, but maybe I'll persevere?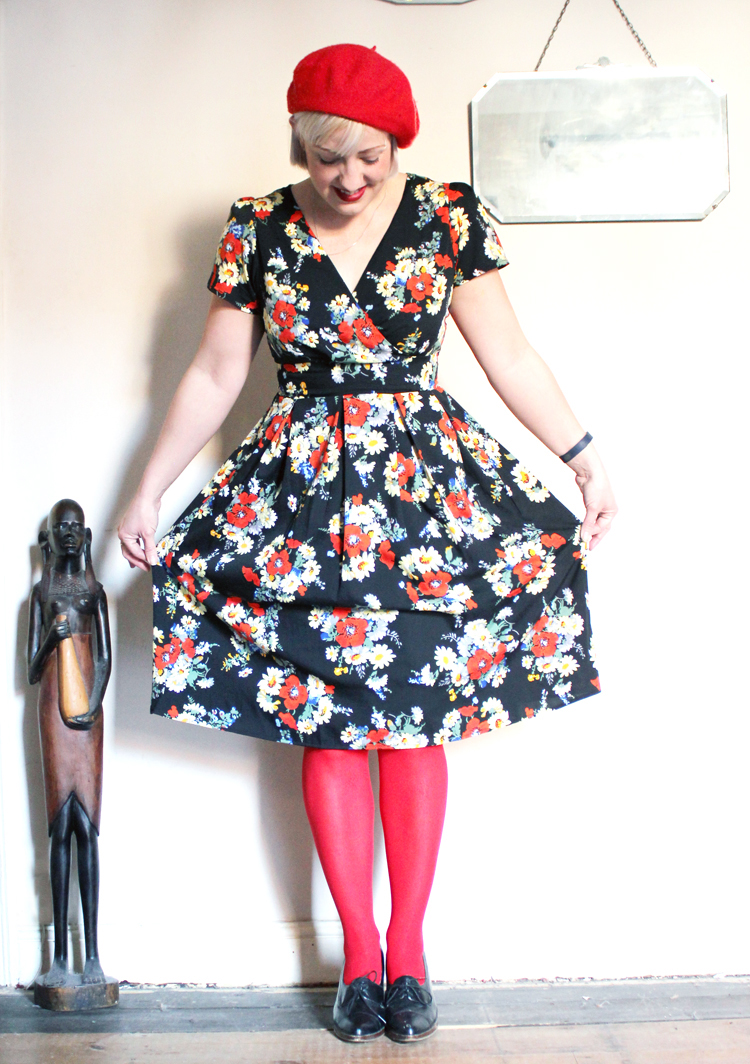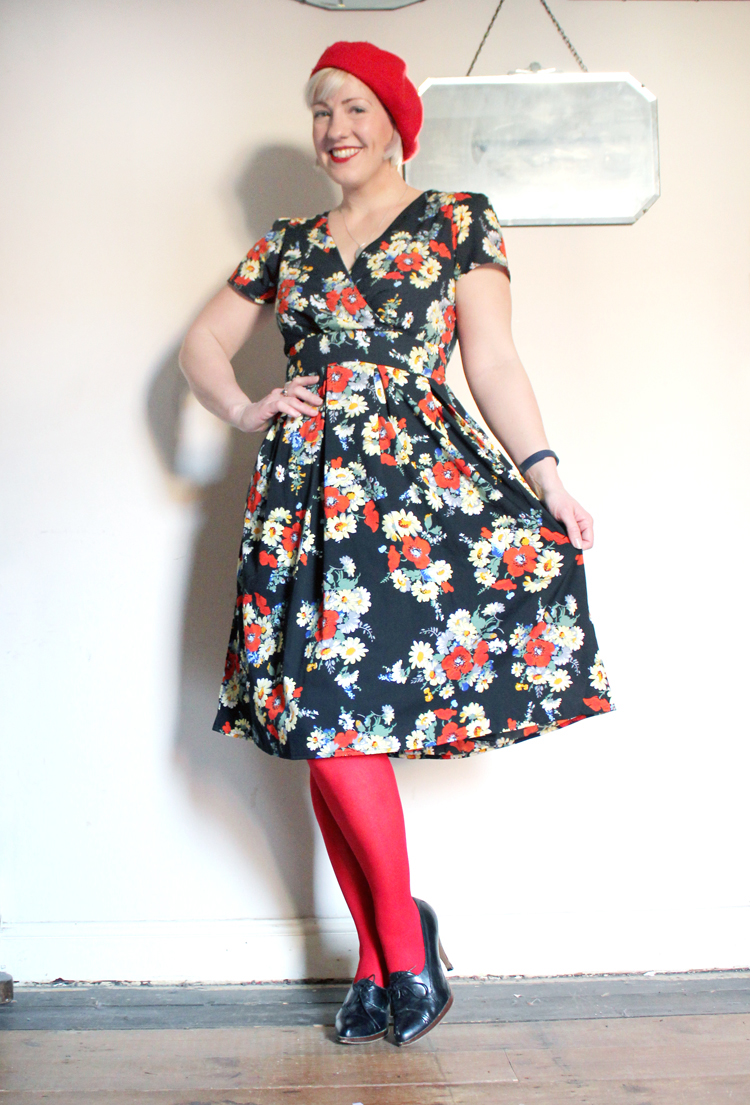 Todays particular floral dress comes from Weekend Doll, and is fully lined, making it a little warmer in this freezing weather, nice thick red tights to pick out the red in the pattern and a red beret keep me toasty. I would say that come Spring you can just lose the tights and wear it with a hair flower, but I pretty much know that come spring I will decided florals are far too obvious and probably won't wear this again till Autumn.
So, you know, TA DA! Florals in Winter.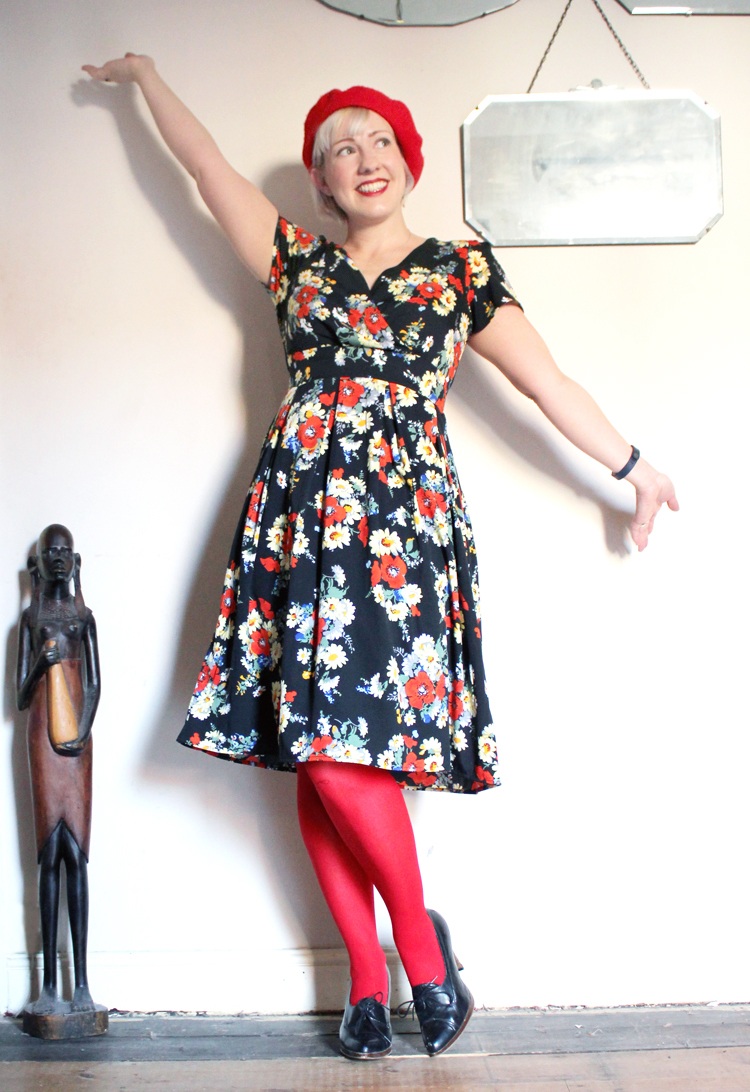 ♥ Bouquet Tea Dress c/o Weekend Doll ♥ Beret- eBay ♥
♥ Tights – Can't remember! ♥ Heeled Brogues – New Look, a long time ago ♥
Related