Right now it's Sunday afternoon. I am sat in my front room typing this surrounded by bags and missed parcel forms as I have been away for the weekend. Going away for the weekend is an obvious cue for the Post Office to deliver me parcels. I'm pretty sure they have access to my diary.
My feet are very cold, as they pretty much have been since yesterday lunch time and I just ate a chunk of cheese with peanut butter on it because I was too lazy to turn it into a sandwich. All these details are irrelevant, I just wanted to create a mental picture of my chilly self. Sat hunched over a laptop in my front room telling the internetz about my week.
This Week I……
Had a Bad Day (and a hair cut)
Wednesday was basically what can only be described as "one of those days". Nothing hideous happened, but I just had a bad morning, when everything took about 4 times as long as it should. I wrote about 5 blog posts which I then decided were all rubbish, before going to the gym in a huff. By now I was running late, so I arrived and then discovered that I had forgotten my water bottle and that somehow my locker padlock had managed to reset its combination whilst in my handbag and I couldn't use the lockers. How? I do not know, but it was firm evidence that the world hates me. I left my bag in the staff room for safekeeping, but by this point I had half an hour to fit in a workout that normally takes me an hour. So I raced through it, leapt in the shower as I had a hairdressers appointment and it only seemed polite to have a shower, then realised I had also forgotten to bring a towel and had to dry myself off with my gym kit.
Thankfully I made it through the hairdressers appointment unscathed, because a hairdressers appointment is not a place you want things to go wrong. I also had a lovely cup of coffee and then went home and sulked.
Lost my Husband
That's kinda careless, right? This weekends trip away that has led to all those missed parcel cards was to Derby, and the reason for it was that on Saturday Mr Chick and a friend, who we shall call Pete, as that is his name, were planning to run the Winter Warrior race at Donnington Park. The Winter Warrior is one of those muddy runs where you basically crawl and cry your way round a 5 or 10k course, clambering over walls and fences and being dumped into muddy puddles. I'm still not sure I fancy it, I play an indoor sport for a reason, so opted to be a cheerleader for the day.
Saturday dawned as a particularly miserable specimen of a day, so I didn't regret my decision as I surveyed the windswept route through torrential rain.
They headed off at 10:30, and my friend and I decided it must take them at least half an hour to get back to the viewing point we had selected and went for a cup of tea, returning just after 11am. We stood there in the cold and rain for about 50 minutes, battling being blown head first into muddy puddles, before we spotted Pete on the slide. When we asked where Mr Chick was he said he'd finished, having decided to just do one lap of the course. This was somewhat worrying, as I had all his clean dry clothes, so I ran back to the meeting point on frozen feet as I was wearing stupidly inappropriate footwear for standing around in mud for 50 minutes in a storm.
To cut a long story short (ish) the viewing point wasn't as close to the end as we thought and we'd missed them by about 2 minutes. Poor Mr Chick had then had to hover around outside the nice warm meeting point in muddy clothes because they won't let you inside in them for half an hour before I finally turned up with his jumper.
Suffice to say if anyone in this house is stupid enough to crawl through mud in February again they will be checking their bag into the baggage area (which I did suggest, just in case we couldn't find each other, but I wouldn't like to say "I told you so", oops, I just did)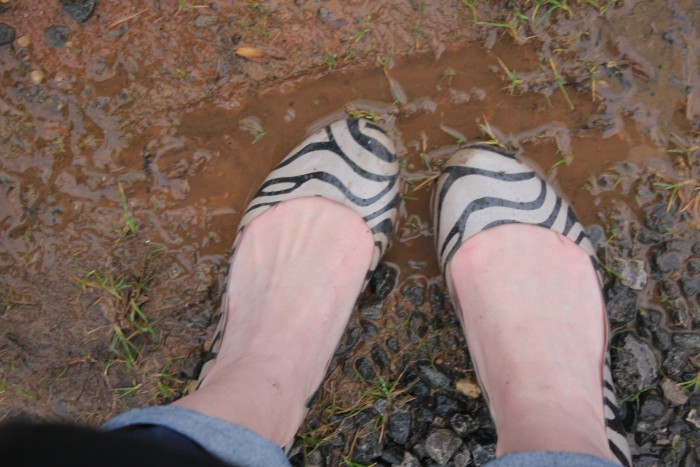 Visited a Little Chef (Twice!)
Because when you're on a road trip you have to stop for tea and tea cakes at a Little Chef.
Had Cocktails at Chiquito
Because our glamorous hotel was on the outskirts of Derby our first night of arrival saw us eating at the Chiquitos across the road. It feels like ages since I went our for a cocktail, every year after Norwich Cocktail Week in October I barely feel ready to face a cocktail again for months. It's February, and I feel ready, just in time to start planning for this year!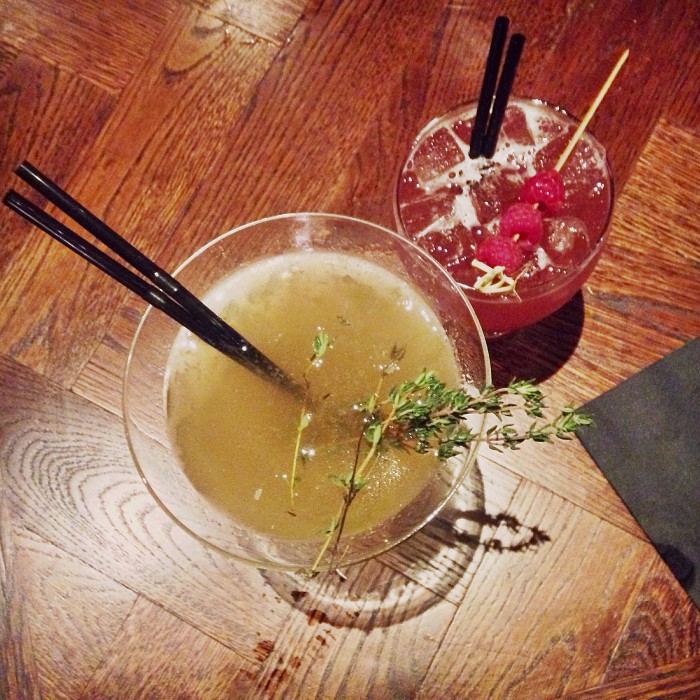 This was actually far more glamorous than the second night of our trip when we went to a couple of local Real Ale pubs in Derby, before ending up in a Harvester, also on the same estate/car park complex as the hotel and making ample use of the free salad bar and bread to mop up several pints of tasty beer before retiring to the hotel to watch Suits on Netflix. (Have you seen it? You should!)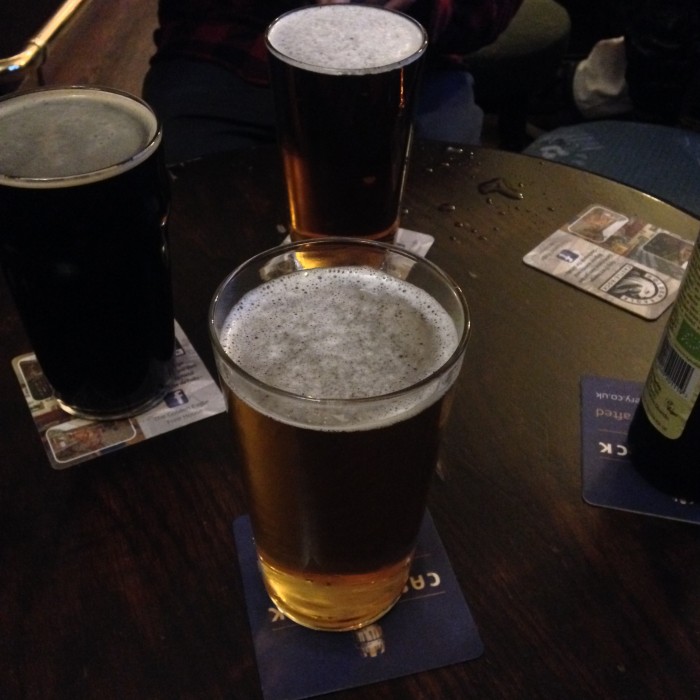 And, now, here I am, back in my home, attempting to warm up my feet and preparing to take an afternoon nap so I can stay awake long enough to watch the Super Bowl tonight.
How was your week?
Related