Well hello and a very happy Sunday to all of you!
It's 10am and I'm actually writing this in bed, which feels very lazy, but that's what Sundays are for (unless you work at the weekends, then maybe that's what Thursdays are for, make the most of them.)
I am planning to get up and do something energetic very shortly, I need to go for a run as I am signed up for a 10k race on Easter Sunday that I am woefully unprepared for, despite my best intentions. After that hopefully I can do something a bit more indulgent, maybe featuring a Netflix binge and a blanket.
In the meantime, let's have a quick catch up.
This week I….
Lifted very heavy things, then had a spa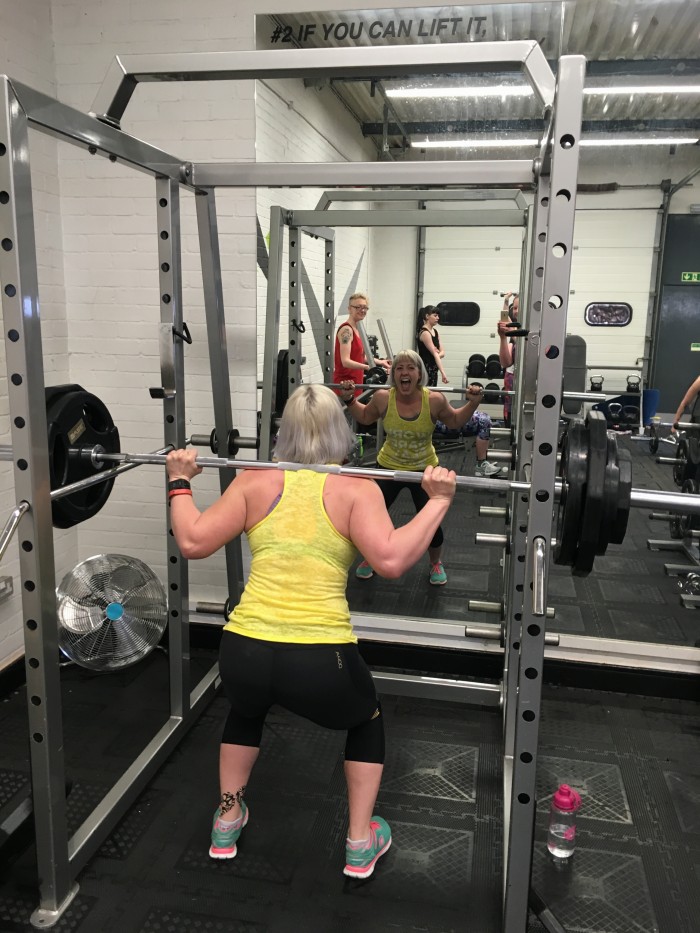 Sunday Mornings is usually gym day with my Roller Derby team, the only reason I'm not there today is that our trainer Paul Fawcett is in holiday. Last Sunday kicked off the week with heavy weights. I managed 130kg pin squat, that's not squatting all the way down, but frankly I'm impressed I can even stand up with 130kg on my shoulders, so I wanted to tell someone about it, and that someone is you guys, aren't you lucky? 130kg is 20 stone 7lb for those of you working in Imperial measurements!
Afterwards we treated ourselves to a soak in the jacuzzi in the gyms spa until we all felt like boiled lobsters.
Was ill
I started to feel poorly on Saturday, but Sundays spa revived me, and I thought I was fine. Monday morning dawned however, and I felt really quite ill. I was ill in a very irritating way. I had no obvious symptoms of any kind of disease, but I was tired, run down, and just felt awful. I spent most of Monday, Tuesday and Wednesday asleep under a blanket or watching Drag Race on Netflix feeling deeply sorry for myself. Then, on Thursday, I woke up feeling sniffly. I had a cold, hurrah! And with that snifflyness the extreme tiredness bit mostly disappeared. Weird.
Failed at a Fashion Show
I haven't mentioned Sunday nights Fashion Show, because I told you all about that last week. I did vaguely promise that I would tell you about my abortive attempt to go and watch the Designers Show on Tuesday night. It really is a tale of self-pity and woe, so I hope you're ready for it.
I was really poorly and tired on Tuesday, but I had VIP tickets for the Norwich Fashion Week Designers Show. I knew that my friend Siofra Connor Millinery had a collection in the Circus themed show and I really wanted to see it. These shows are often very long, with 2 30-45 minute halves and an interval. So I checked with my friend, found out her collection was in the first half and promised myself that if I dragged my self-pitying self down to the show for 7pm I could take some photos, and go home after the first half and be back in bed by 8pm.
When I arrived at 6:45 I was told the show was delayed by half an hour and wouldn't start till 7:30. This was not good news, in fact in my poorly state it felt like THE WORST NEWS IN THE WORLD.
Then I couldn't find my named seat. VIP seats are normally front row, or on the end in the second row, meaning that I can take decent photos, because without those there is no point me being there at all. After wandering around for a bit, failing to find a seat, and exhausted at the thought of hanging around with nothing to do for 45 minutes, I just went home again and was back in bed before the show even started.
I even had a little cry on the way home because I was tired, and ill, and frustrated. I called my Mum and she made me feel better.
There, isn't that just about the most pathetic story you've ever read in your life? Still, my other lovely friend Susie sent me a few iPhone photos of Siofras collection, so all was not lost!
Went Shopping
By Wednesday evening I was still pretty full of self-pity, but it was nothing a trip to TK Maxx couldn't fix! A TK Maxx binge is good for the soul occasionally, or that's what I like to tell myself anyway. I came home with a new notebook, a pair of leopard print slingbacks and my first pair of jeans in about 10 years. They are skinny jeans. I read an article last week about how Skinny jeans are like SO over and everyone is going back to wearing flares, so I thought it was probably about time I bought a pair, right?
Mr Chick also bought me a couple of goodies, the ladybird book of Mindfulness is just hilarious, and the peanut brittle was very tasty!
Played Quasar
This weekend I am almost fully recovered from my wan Victorian Lady style illness. It's certainly nothing that a good dose of Lemsip can't deal with, so last night I went out for a bit of a team bonding session with the Womens A and B teams from Norfolk Roller Derby.
We played Quasar, which I haven't played for about 20 years, but used to love and play with a group of friends every Sunday. If you've never played Quasar (I believe it's officially laser tag or something?) then basically you all wear vests with flashing lights on, split into 2 teams and attempt to shoot the other team and storm their base.
What happened was exactly what I expected to happen when you get a large group of quite competitive women in a room and give them guns. There were complex strategies involved, and I was on the winning team both times, so obviously I am taking full credit for that even though I managed to score -400 points personally in the first game. I expect that was because I was sacrificing myself for the greater good of the team. Right.
Anyway, apart from the fact that very competitive women shouldn't be trusted with guns I also learnt that white blonde hair is not a great choice for Quasar. I borrowed a hat in order not to make myself into one big glowing target.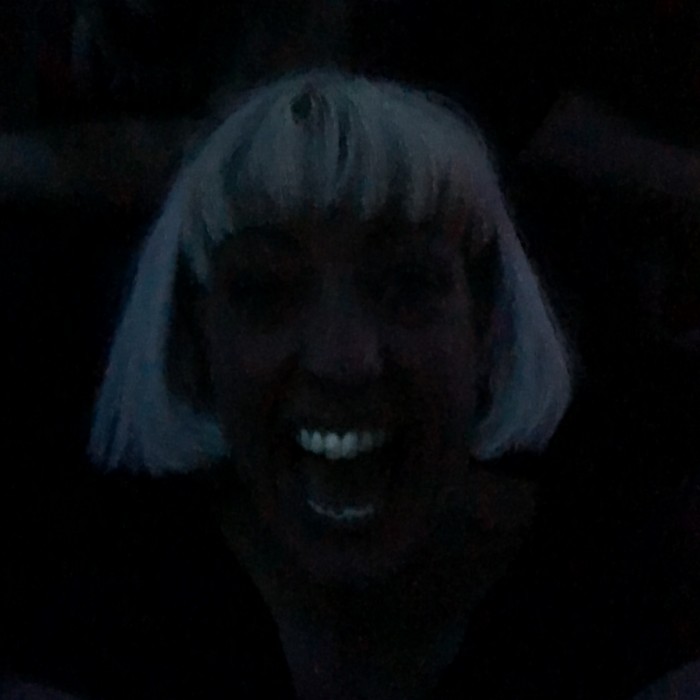 If you made it this far, then that was another week in my life!
How was your week?