I couldn't resist going a bit rock n roll vintage with this skirt.
It's a blooming amazing skirt, full, black cotton from Ted Baker, with a button fastening back, wide high waist and POCKETS! And it didn't cost me a penny thanks to my lovely friend Lori from Rarely Wears Lipstick having a wardrobe clear out and asking me if it would fit, which it does!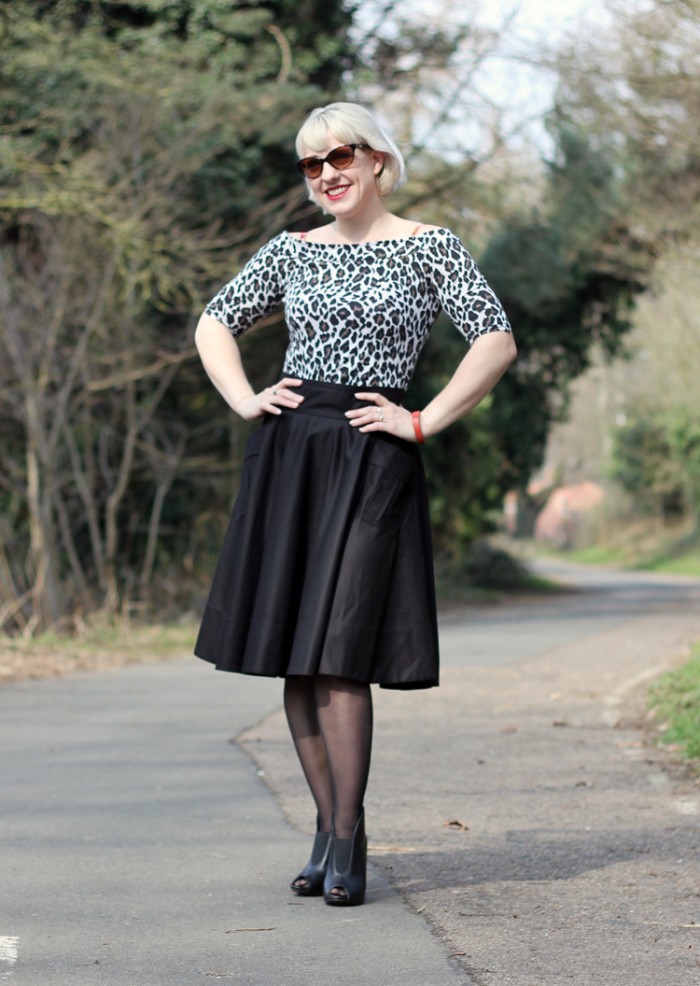 All she asked for in return for the gorgeous skirt, is a photo of me looking as happy as she was when she got it. So I hope I look happy enough in these!
It's so beautifully heavy as well that it's perfect for spinning in and making people riding their bikes look at you weirdly.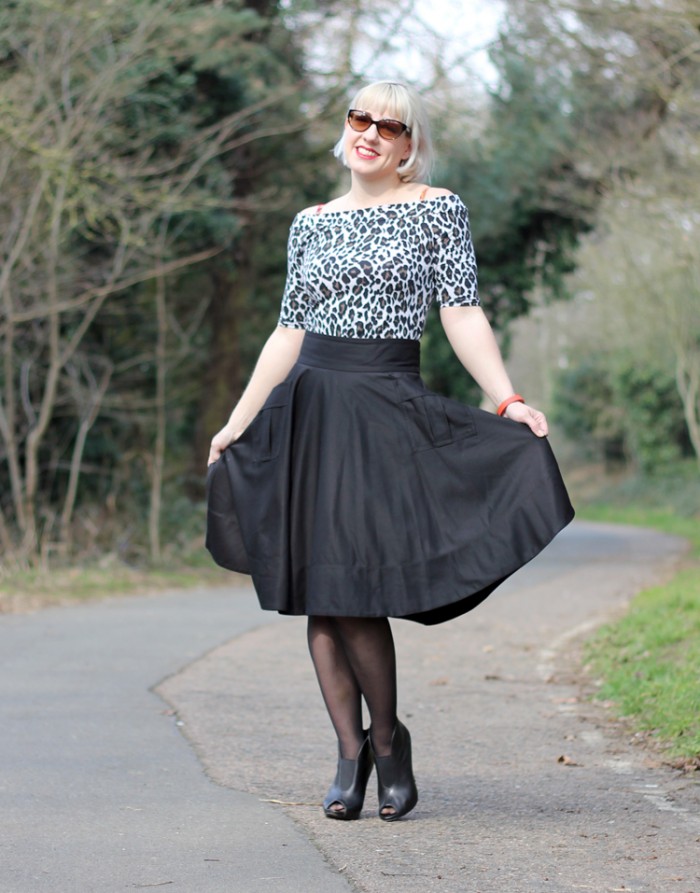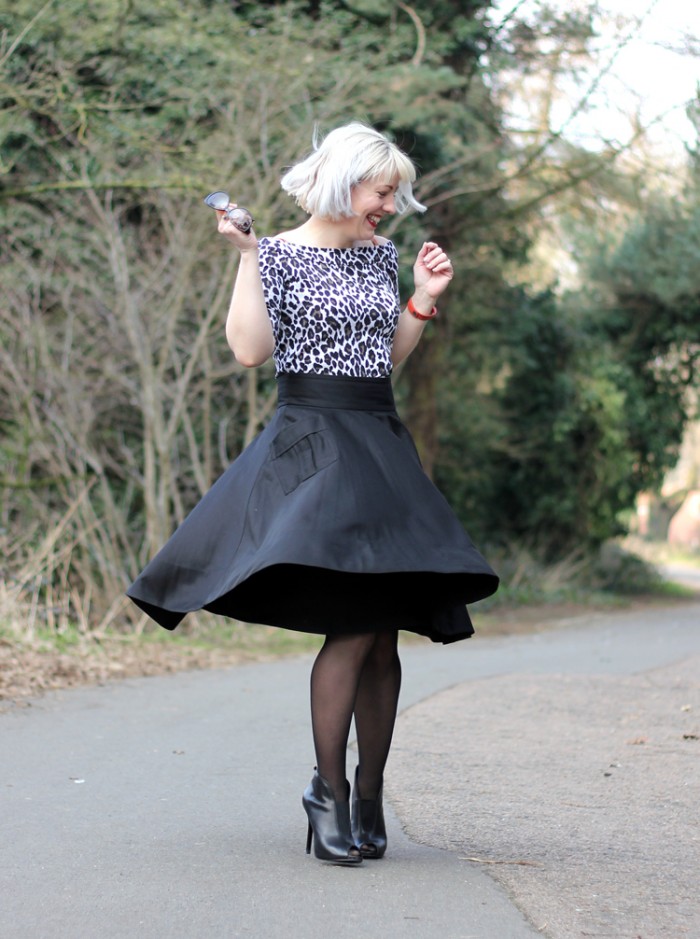 Do you ever feel like clothes are speaking to you and just desperately want to be worn a certain way? I mean, not literally, I don't actually have the voice of this skirt in my head whispering "wear me with leopard print and rock n roll stiletto booties" if I did I'd be a bit worried, but when I tried it on there was something about it that just made me want to go just a tiny bit Rock Chick and not full on 50s, which could have been another option. I think its general swishiness just made me feel a bit kick ass.
So I wore it with a leopard print bardot top, those shoe boots (the ones I bought thinking I would never wear, then wear all the time. I have to mention that every time I wear them.) and an awesome pair of seamed tights that Wolford sent me. They say "Love is Enough" up the seam, in case you can't read it!
And that's how I came to do that ridiculous thing of naming my outfits like I was somehow preparing for a spring lookbook shoot and this years theme was "Rock n Roll Vintage". It's a disturbing tendency, but rock n roll vintage has become one of my favourite looks since I first christened this outfit with it back in 2013. Maybe I *should* do a lookbook.
♥ Leopard Bardot Top – New Look ♥ Circle Skirt – Ted Baker ♥
♥ Tights c/o Wolford ♥ Shoe Boots – Guess ♥
♥ Sunglasses – Ralph Lauren* ♥
Linking up with ♦ Style Nudge ♦ More Pieces of Me ♦ Elegantly Fashionable ♦ Fizz & Frosting ♦ A Lovely Little Wardrobe ♦ Not Dressed as Lamb ♦