Remember I told you I had 3 Summer Dresses on my bedroom door?
Turns out I lied and there are 4. I am obviously badly in need of some sunshine.
On Sunday the sun did come out, and it stayed out ALL DAY. There was still a spring nip in the air that meant the 3 dresses I mentioned last week were just a bit *too* summery, but then I remembered I'd got ANOTHER as yet unworn dress that would be just perfect if teamed with a cardigan (and a coat if you're outside long, it's not that warm!).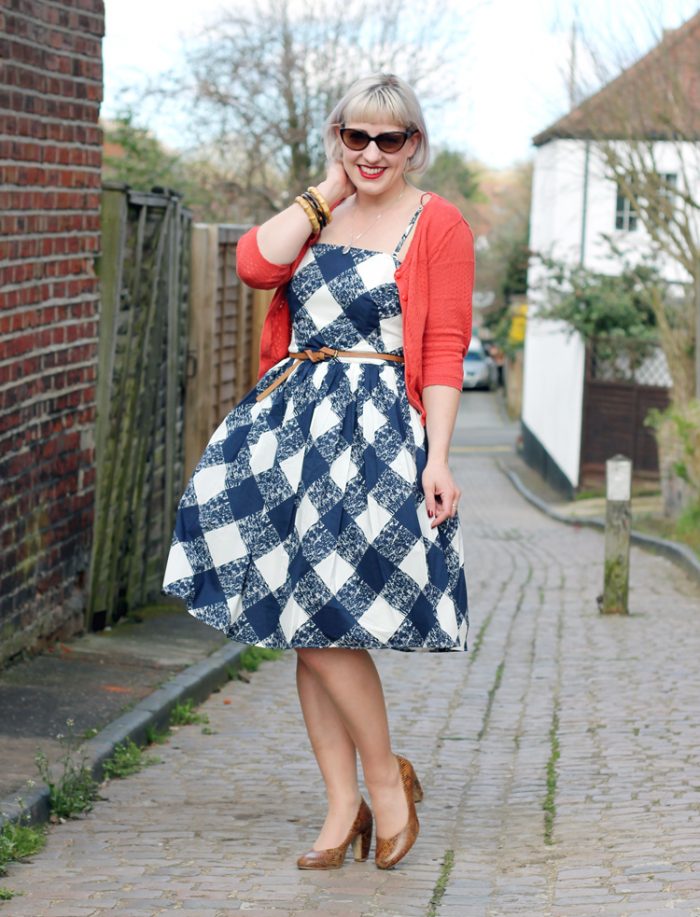 I bought this one on a recent TK Maxx spree and it's actually the twin of this dress that I bought at the end of Summer last year, but in a different print.  Because if you find something that works, buy it in every colour.
It's a big and bold navy check, that I teamed with an orange picot cardigan and tan accessories.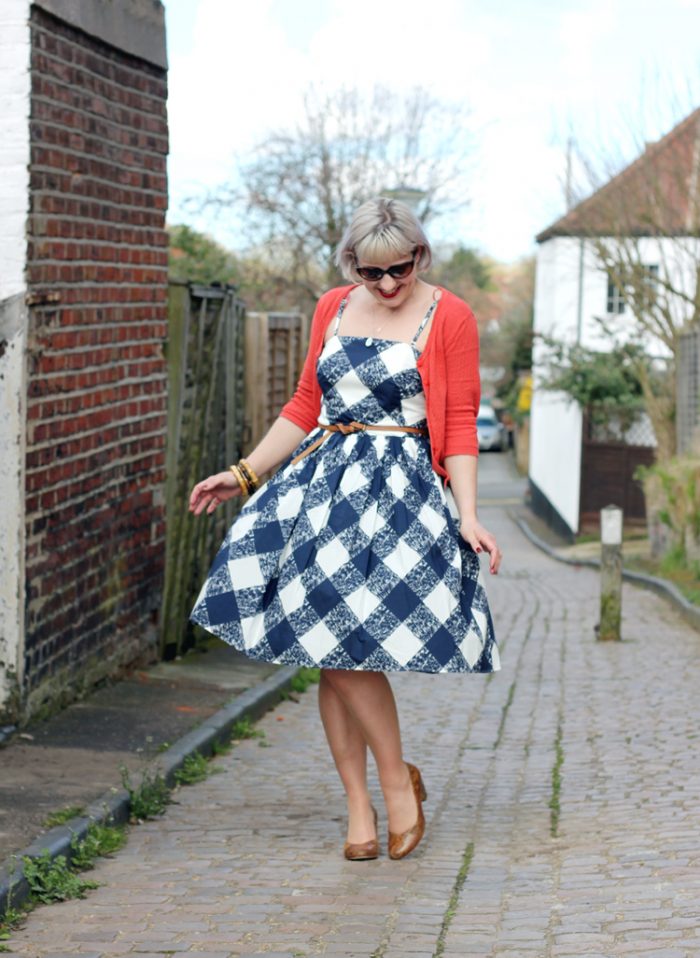 Navy and orange is a colour combination that I forget about too often. I actually bought this cardigan at the same time as a navy skirt back in 2011 that I wore together once and then never again.
I like it, it manages to be classic, but still striking at the same time. Maybe I'll remember and wear it again in another 5 years, you never know.
I think if I wear this dress over the summer it will no doubt require a cardigan anyway. Cardigans are, I think, an essential if you live in the UK. Even on the off chance that the weather is warm enough to wear a Summer dress without one, every shop and restaurant with air conditioning will turn it up so high that your teeth will chatter and your fingers turn blue.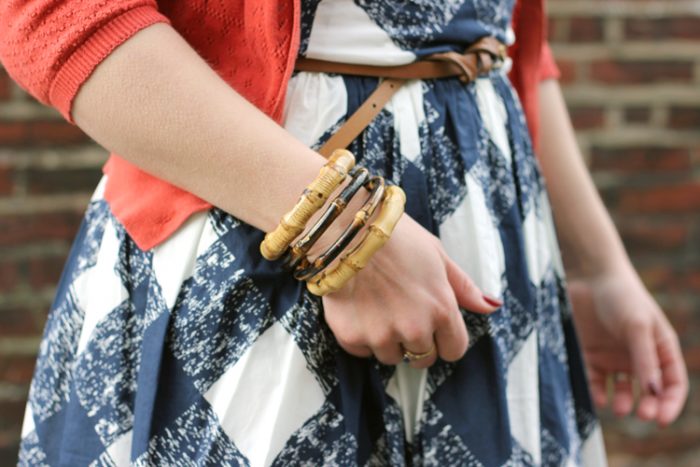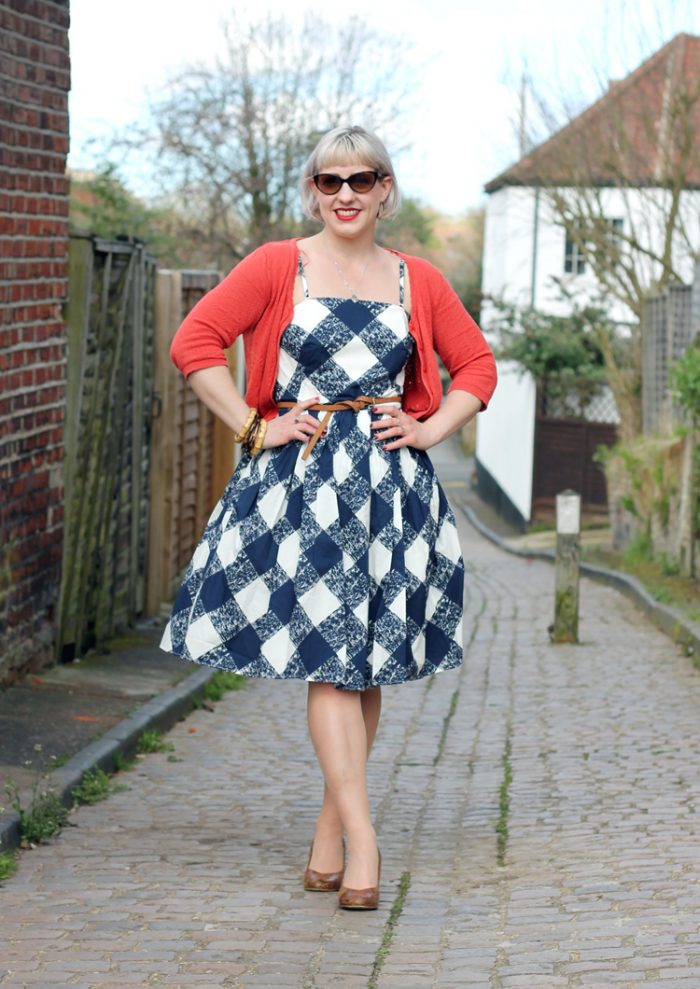 In other news, you should now feel free to ruin Season 6 of the Walking Dead for me, because we finished watching it about 2 hours after these photos were taken.
All I can say is WHAT THE HELL?
Anyway, moving on, I hope you all have a wonderful day.
❤️ Dress -Boden ❤️ Cardigan – H&M ❤️ Shoes – Office ❤️
❤️ Belt – Marks & Spencer ❤️ Sunglasses – Ralph Lauren *❤️ bamboo bangles – Lady Lucks Boutique * ❤️
Link up with Not Dressed as Lamb