Apparently I don't. It wasn't till I came to edit these photos that I realised I'm wearing 2 of them in this outfit.
There I was, innocently dressing myself in clothes I fancied wearing out for cocktails. Completely forgetting that both leopard print and short dresses are in the "no go" zone. So a short leopard print dress is probably the LAST thing I should have put on.
Ooops!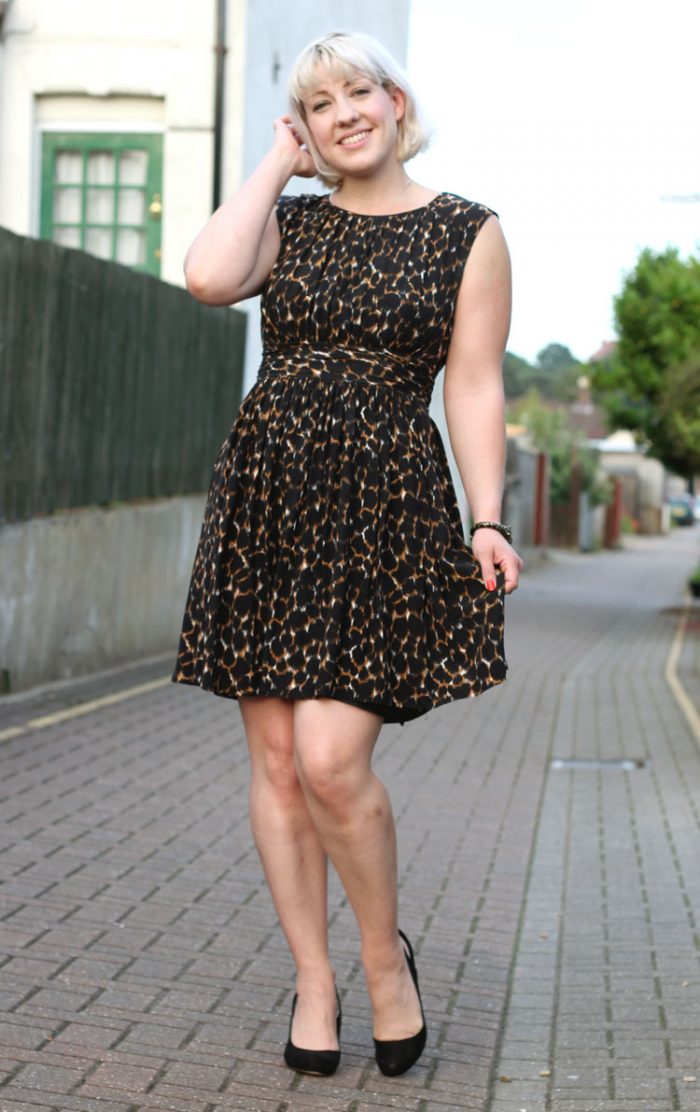 I got changed about 5 times before I went out. I don't do that often. Normally I know exactly what I want to wear, but on Saturday I just couldn't get it right.
I felt like wearing something a little bit rock n roll. I was also tired and hot after a long day at practice and wanted to wear something comfortable.
I decided my post Derby helmet hair was "tousled". With a little dry shampoo and a spritz of hair spray it almost looks like I meant it. I went with black eyeliner and lip gloss so there was no red lipstick to slide all over my face.
But when it came to clothes. I just couldn't find anything.
I discarded a leather pencil skirt as too hot and restrictive. My Collectif tartan pencil dress was a bit too pin-up and tartan a bit too unseasonal. I couldn't zip up a pink chiffon dress as the zip got caught in the fabric and I was too hot and irritated to sort it out.
I hate those moments in Summer when it's so hot and the more things you try on the more frustrated and sweaty you get. I hate the pile of clothes that I know I'm going to have to hang up again. I hate watching my make-up slide down my face while I fight the urge to throw a tantrum and stay home in pyjamas. I hate watching the clock tick inexorably towards the time that earlier I so casually thought would be a great time to go out.
After half an hour sat in a heap of clothes trying not to cry my mascara off, the leopard print dress came to the rescue.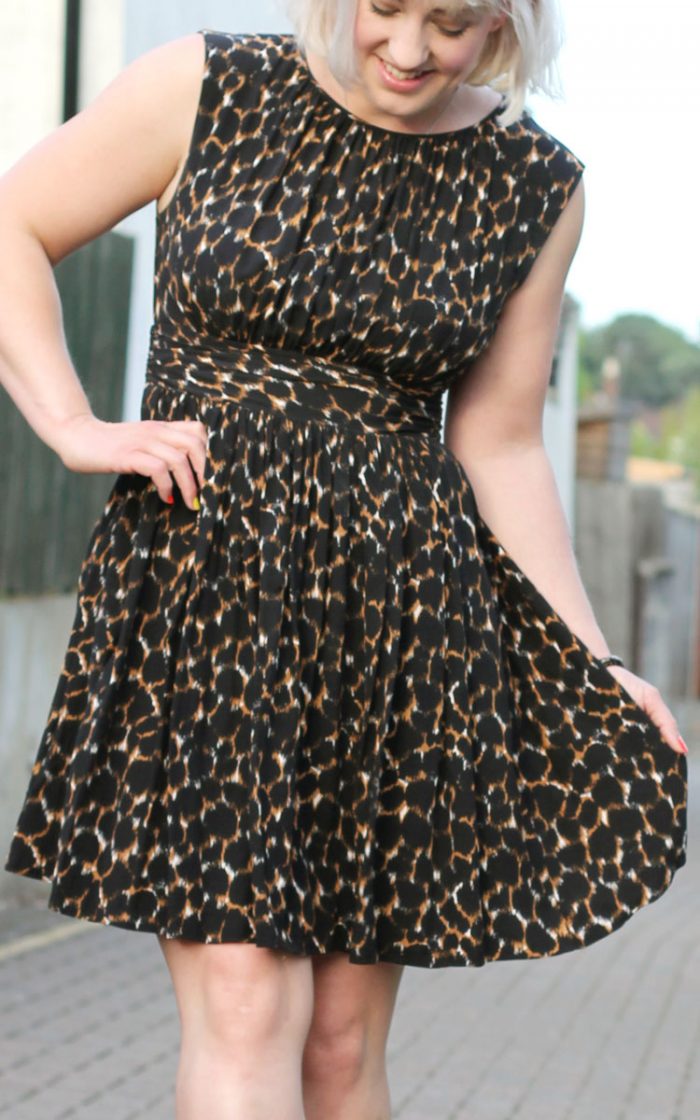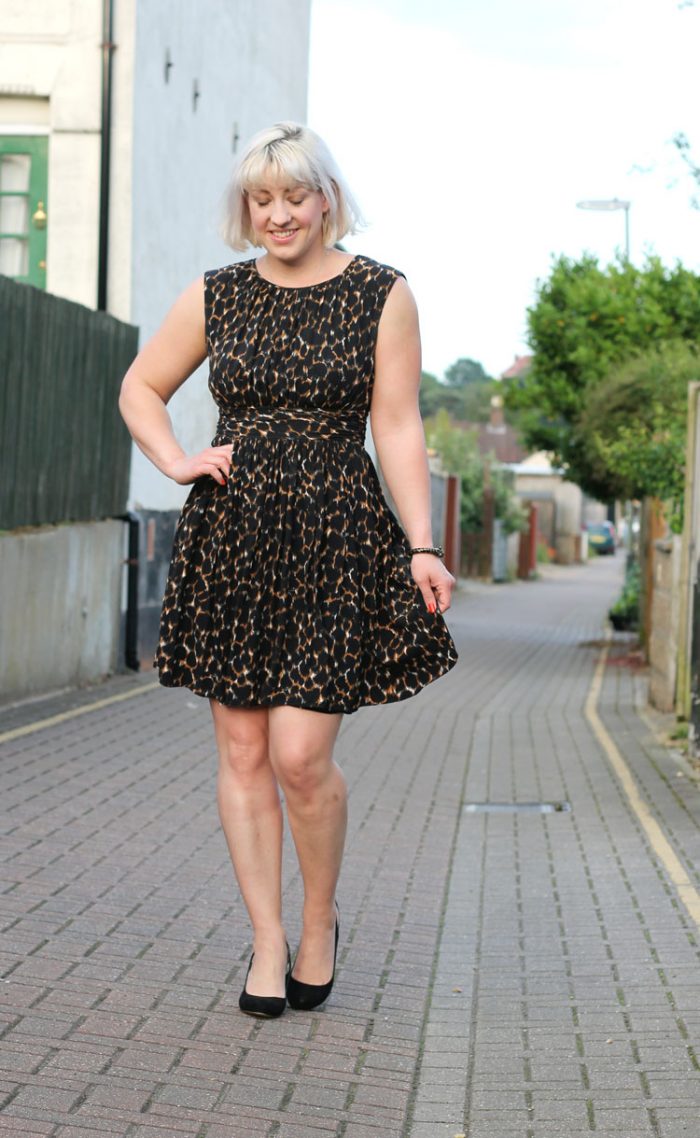 Boden sent me this leopard print dress back in 2014. I loved it, then foolishly washed it and it shrank. I lost some weight and at Christmas last year I discovered that I could wear it again. If you love a dress and shrink it, the only solution is to hit the gym for a year till it fits.
That was obviously a happy accident, but I am glad to have this dress back in my life.
This is the first time I've been brave enough to wear it without tights.
Look, those are my knees!
In retrospect I should maybe have waited till the marks from my knee pads had faded after I'd spent all day in them at Roller Derby.  I'm sure they were probably gone by the time I got into town, right? Anyway, bars are dark, no one would notice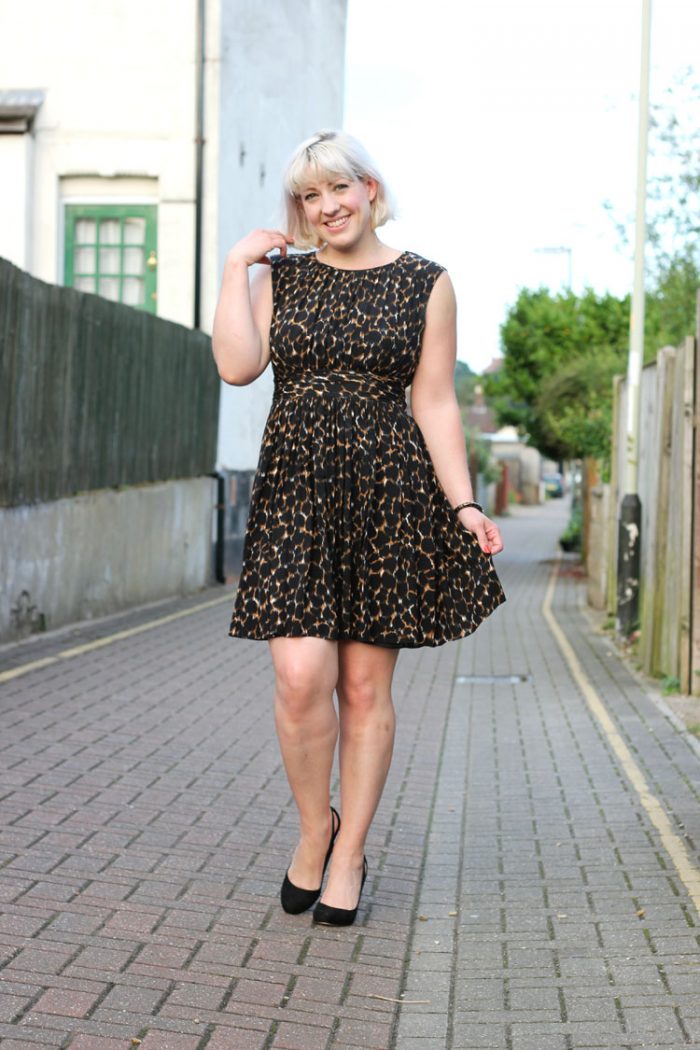 I have realised that as much as I love this dress, I am actually going to have to get a needle and thread, or at least some scissors, out before I wear it again. When the dress shrank the lining didn't shrink quite as much so it's half an inch longer than the dress. I tucked it up under the waistband and thought it would stay put. Actually it fell down every so often during the night and I had to tuck it back up. Which was a little irritating.
I think it will be an easy fix, even for my limited non-existent sewing skills. Hell, if the worst comes to the worst I'll just chop an inch off the bottom with scissors.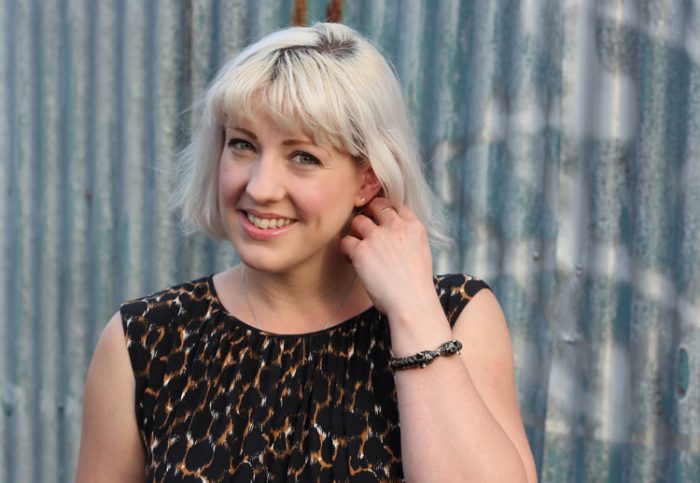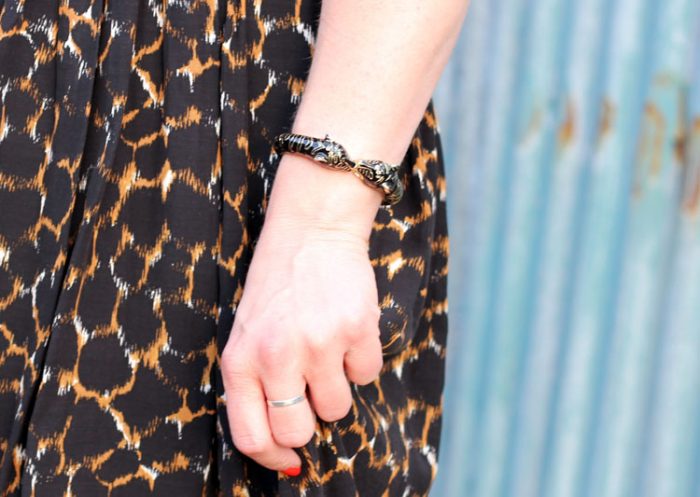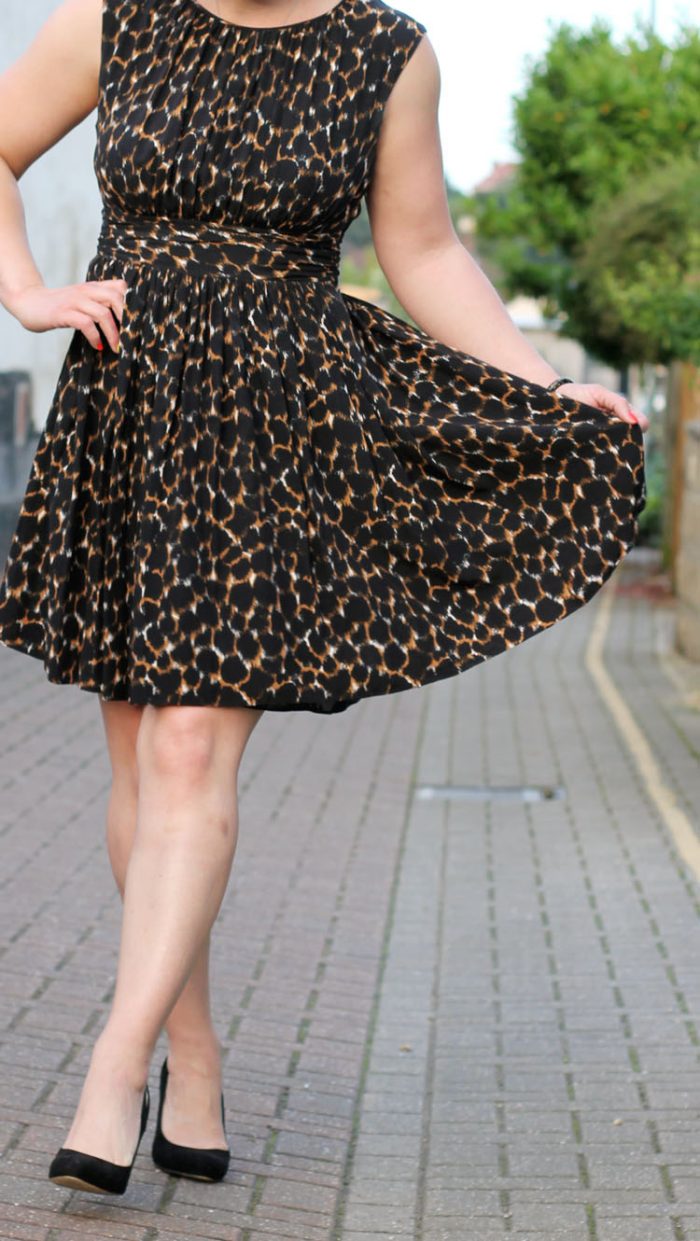 And that is the story of how I overcame a fight with my wardrobe and spent a fun evening drinking cocktails.
I hope in years to come it will act as a cautionary tale and a comfort to Women everywhere as they sit amongst piles of discarded clothes on a warm Saturday night.
♥ Dress- Boden* ♥ Shoes – Miss KG ♥ Panther Bracelet – Thrifted ♥
Link up with: Fizz & Frosting  Pink Sole More Pieces of Me Style Nudge Michelles Paige Not Dressed as Lamb