Tulle skirts have been a thing for a while.
As I trend, I suspect that it will very soon be dead in the water, much in the way skinny jeans allegedly are, because I just gave in and bought one.
This one, to be precise.
When I first saw tulle skirts doing the rounds I dismissed them as a bit silly. Something that only "bloggers" wear (and by bloggers I don't mean me, I mean all those women who mysteriously look like models and are obviously dating photographers and post outfit photos that look like they've come from Vogue)
Then they gradually started to seep into my consciousness. I kept finding myself pinning pictures of tulle skirts.
Tulle skirts with leather jackets. Tulle skirts with roll necks. Tulle skirts with button down shirts. Tulle skirts with stripes.
But all the tulle skirts were a bit expensive, and I still secretly thought I would look silly in it. Like a hippo in a tutu. Then as EVERYONE had one the price started to drop. Then I spotted one in New Look for £19.99 while I was writing my Autumn Wish List, and, er, now I own a tulle skirt.
I don't *think* I look like a hippo in a tutu?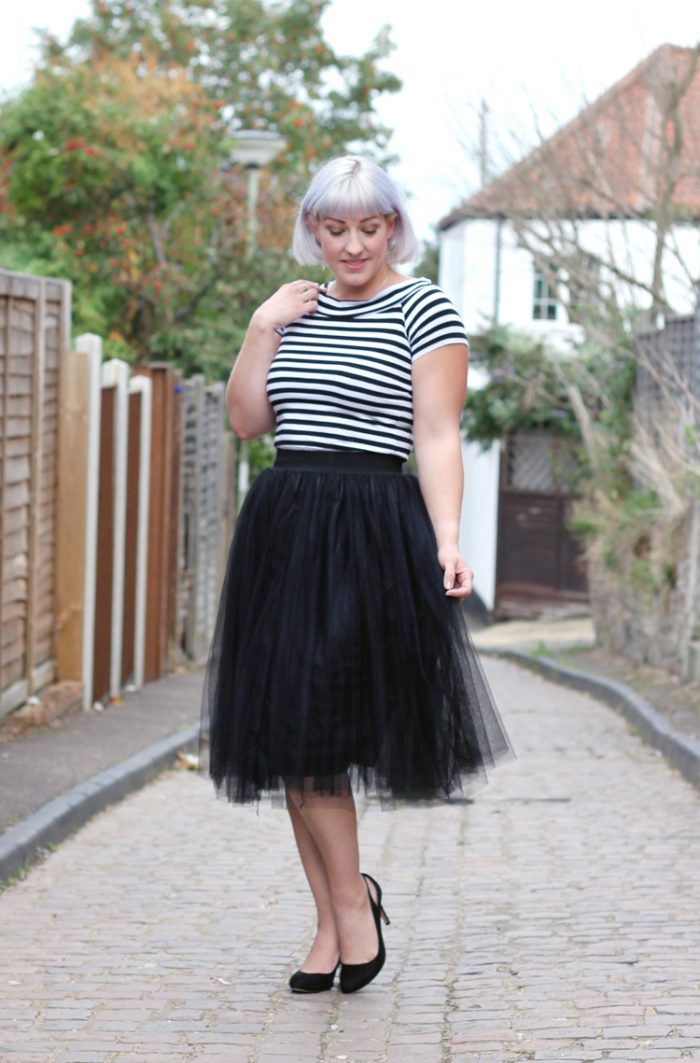 I wore it out on Friday night and I didn't notice gales of laughter following me around. Though I had quite a few cocktails, so you never know.
As the weather is still a bit warm for roll necks I decided to dress is down a little with a striped bardot top, prompted by my Pinterest adventures. I would add that this particular bardot top has an irritating habit of pinging up off my shoulders, so next time I may choose a different one.
The tulle on this skirt is beautifully soft and swishy and it doesn't have too many layers, so it's not too "pouffy". It's a smooth layer of net on top, with a tiered layer underneath, and then an inner satin lining.
I have lots of plans for it this Autumn and Winter so expect to see it again!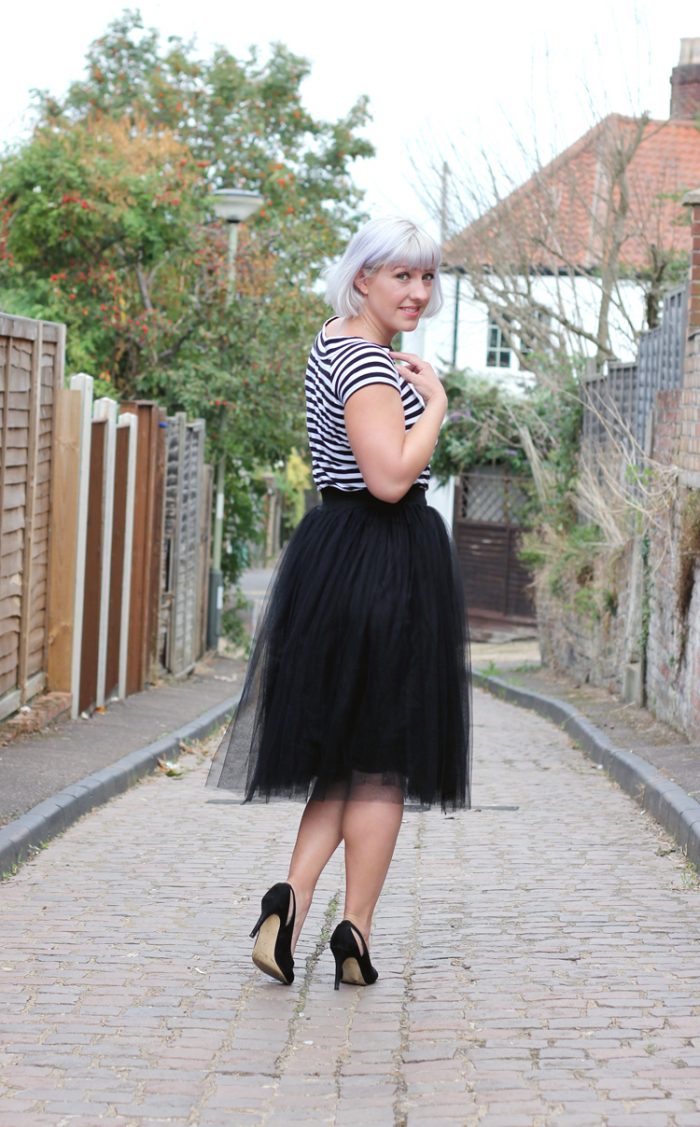 ♥ Striped Top – Primark ♥  Tulle Skirt – New Look ♥  Court Shoes – Miss KG ♥