Well, it's finally time to bring out the tights with Snowmen on the knees.
Honestly, I'm a bit disappointed because when I put them on I discovered that they basically don't work with legs my length. I have such short legs that in order to show off the Snowmen I have to wear a skirt that barely covers my bottom, and frankly I'm just not comfortable in skirts that short.
Still, there's something fun in having secret Snowmen hiding under a midi skirt (or hiding under a just above the knee skirt because that's the only length skirt you can decently wear)
Yesterday I actually wore them with a shorter skirt, but under a long coat, it was kind of fun to flash Snowmen at people as I walked to the shops.
In reality that skirt isn't even as short as it looks in these photos, I still had to hitch is up so you could see the Snowmen properly. My legs are just too short and curvy for snowmen tights. I suspect they are meant really for tall willowy model types. But I don't intend to let that stop me flashing my knees at everyone.
The best thing about this outfit is that with my coat on it looks so elegant. All 50s style midi coat with matching boots and a beret. Then the coat swishes open and …
SNOWMEN ON THE KNEES.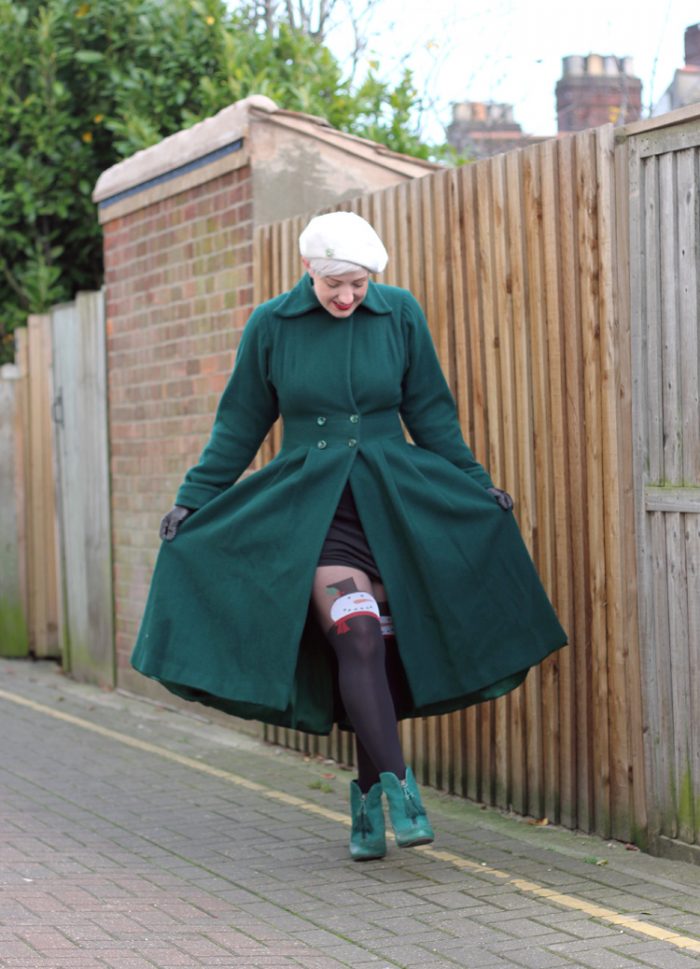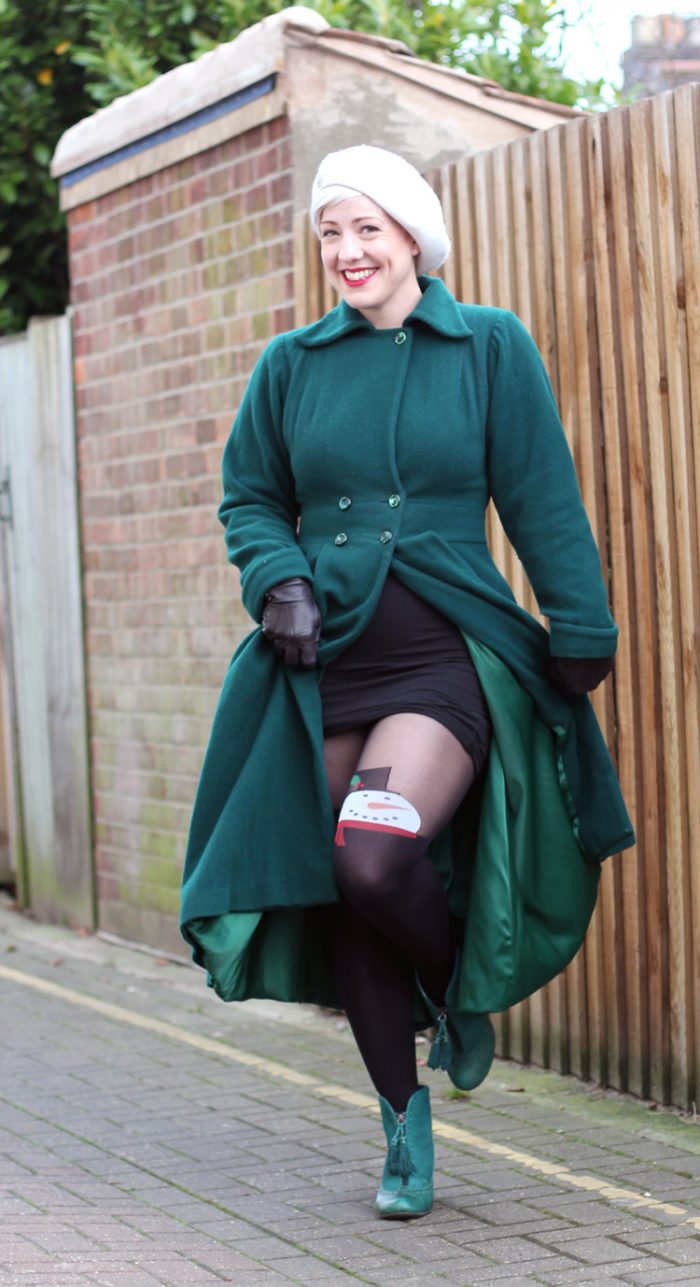 I notice that Pretty Polly currently have these same tights but with penguins and elves on the knees. I can't pretend I'm not tempted, but I don't think I need to flash my knees that often that I need 3 pairs of tights with festive knees.
Or do I?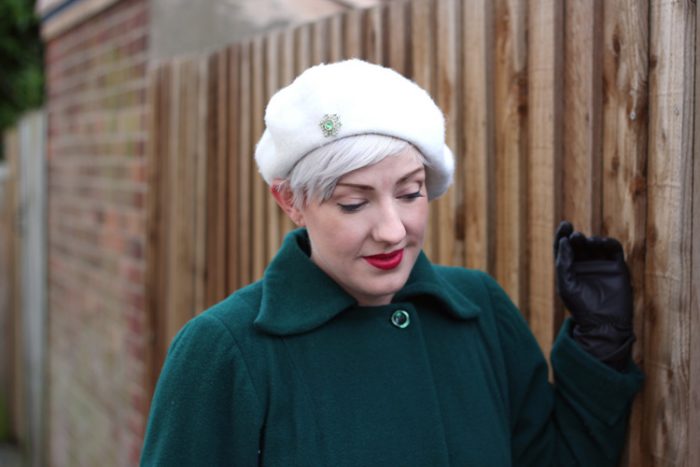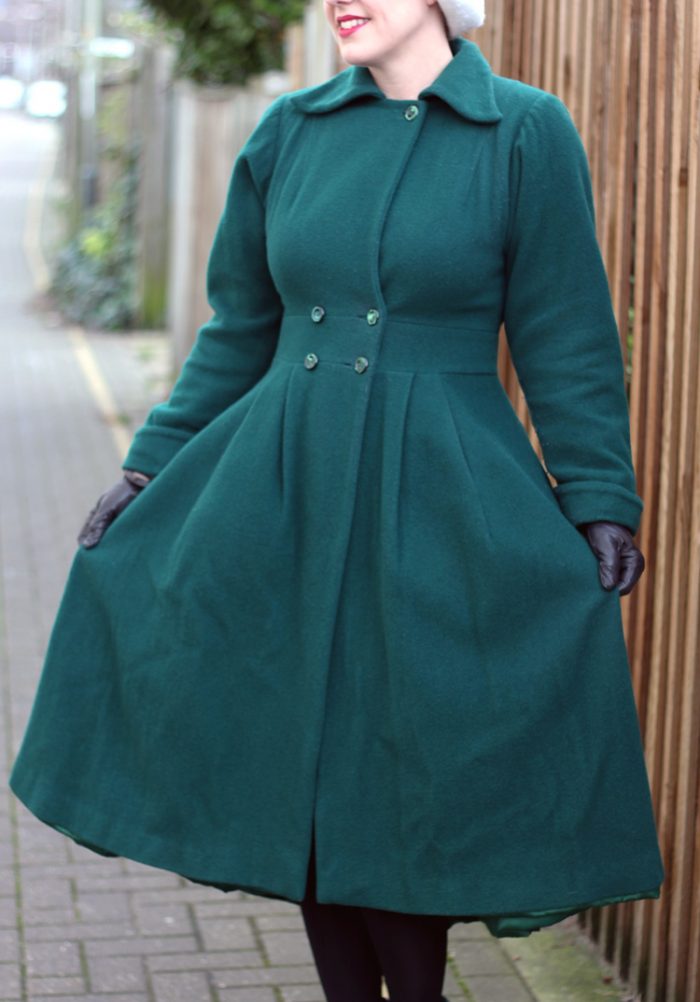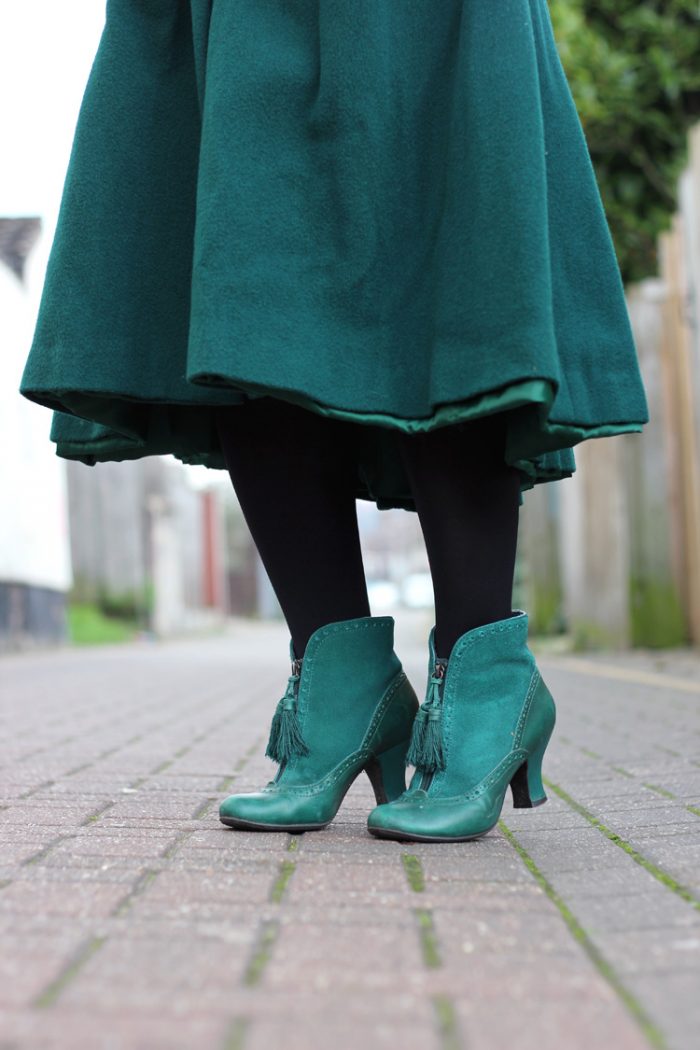 I'm desperately trying to get lots of work done before Christmas at the moment, but never fear, I shall be back on Friday with a mini giveaway for you to keep you entertained over the festive period!
♠ Beret – eBay ♠ Coat – Heyday ♠ Tights – Pretty Polly ♠
♠ Boots – Hush Puppies ♠ Brooch – vintage ♠ Gloves – Dents* ♠