Did you know today is National Bagel Day?
Me either, but it is. The humble Bagel was invented in Poland around 400 years ago and in the UK we eat over 320 million of them a year. That's a lot of Bagels.
I think I generally contribute very little to UK Bagel mountain, but the New York Bakery Co recently sent me a selection of their bagels to try out, and I'm pretty much converted. The chewy texture is just delicious.
Bagels are low in fat and high in carbohydrates, they're a good choice if you train a lot, so they're particularly good for Mr Chick getting stuck into his Half Marathon training right now. Which is a good job because since they arrived he hasn't stopped eating them.
Today I'm going to share a few Bagel recipes I've made over the last week.
Bagels with Spanish Style Scrambled Eggs
Scramble the eggs with some chopped Chorizo and spring onion and serve over a Wholemeal bagel. The eggs and chorizo add protein to the carby bagel.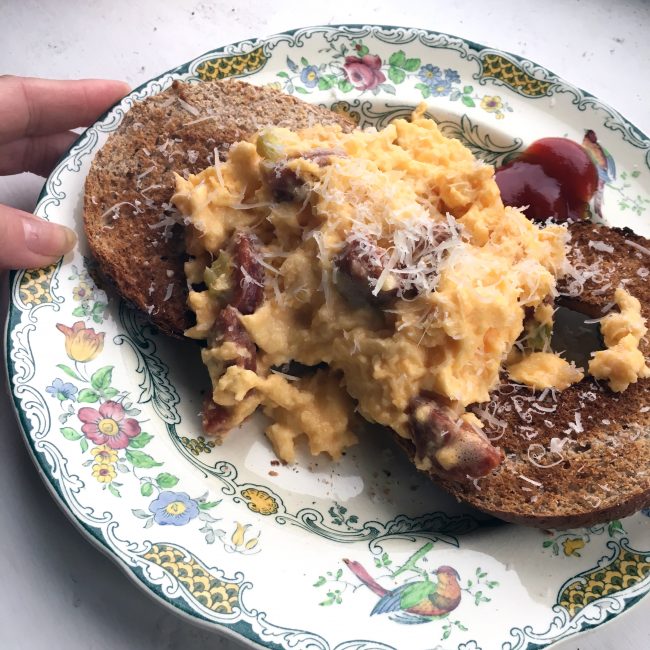 Wholemeal Bagel with Peanut Butter
When I finish Roller Derby practice I often have a couple of slices of peanut butter on toast. I swapped this out for a bagel and it was delicious. Refuelling should feel like a treat!
Cheese Bagel with Bourbon BBQ Pulled Beef & Goats Cheese
I'm not going to pretend this is healthy, but hey, if it fits your macros! I had it for lunch after a really tough training session and it was delicious. At least the low fat bagel made up for the fact I melted cheese all over the top.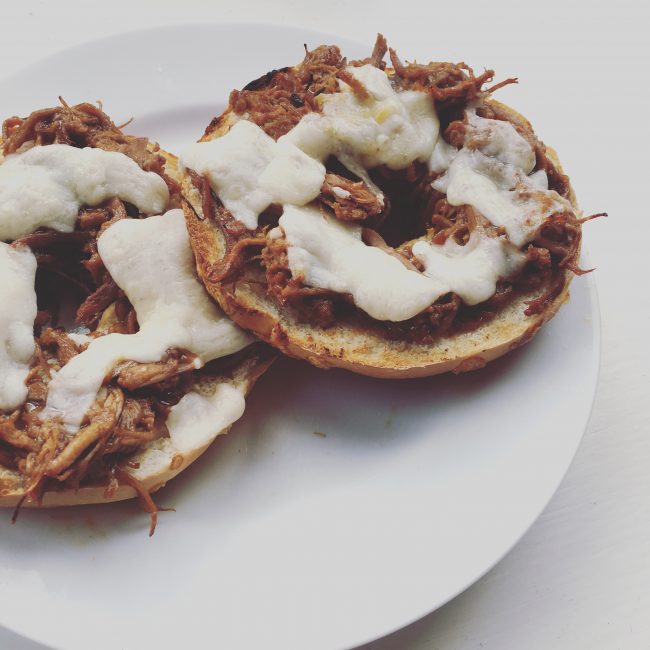 Cinnamon & Raisin Bagel with Cream Cheese
This bagel is slightly sweet. I don't have much of a sweet tooth, so I have this instead of a dessert as a snack during the evening.
Sesame Bagel with Creamy Chicken filling
This is the sandwich filling I made in this post back in September. It's super tasty in a sesame bagel. This is the only recipe I tried with the bagel untoasted, and it was gooood.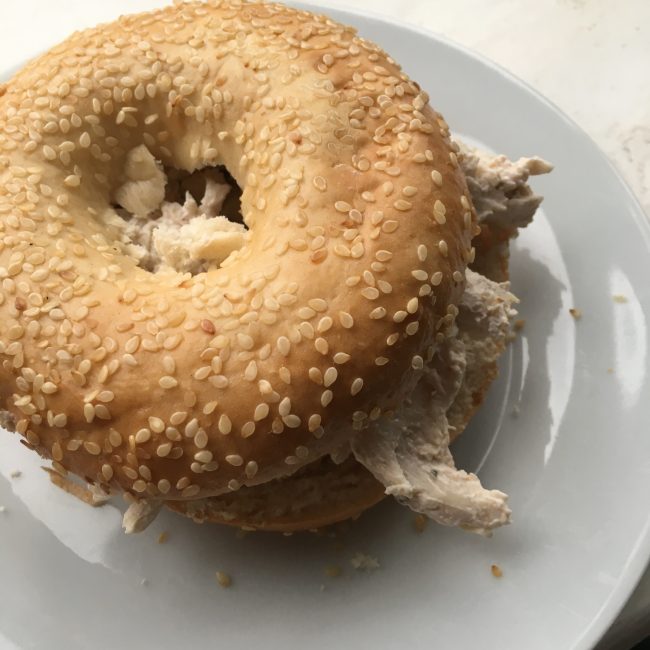 Thanks to the New York Bakery Co for converting me to the world of Bagels, and happy National Bagel Day!