I've always been a pretty organised person.
By which I don't mean that I have a tidy desk, or colour coded files. Because that's definitely not true. Just that I've always known what needs to be done. I know how much money I have in the bank, what bills need to be paid and when, and I mostly know where everything is in the chaos that is in my house.
What I have lacked is some sort of system for keeping myself on track. I've always kept everything in my head, and as I've got busier and life has got more hectic that has led to things getting missed or forgotten. And OMG if there was ever anything that's made me feel more terrible in my life it's forgetting something REALLY important that I was supposed to do and now it's TOO LATE.
So, I started trying lots of different ways to get myself organised. I tried apps. They didn't work for me. I tried notebooks, which were great for notes and ideas, but for daily organisation they sat closed on my desk and I never looked at them. Finally I found a great spiral bound weekly planner in Sainsburys, which was amazing for organising my week and writing to do lists. However, it didn't quite have all the things I needed.
So I made my own.
I use 3 different printable sheets. The first I print on a monthly basis. It has a calendar at the top. It's blank so I can enter my own days and dates. I use the squares to enter key events from the month, like birthdays and special occasions, and also to plan out blog content. At the bottom are some spots to write things I MUST do this month, and things I would like to get done if I have time. I try and stick this to the wall above my desk, though my office space is a work in progress and I'd like to get a proper pin board/chalk board up there.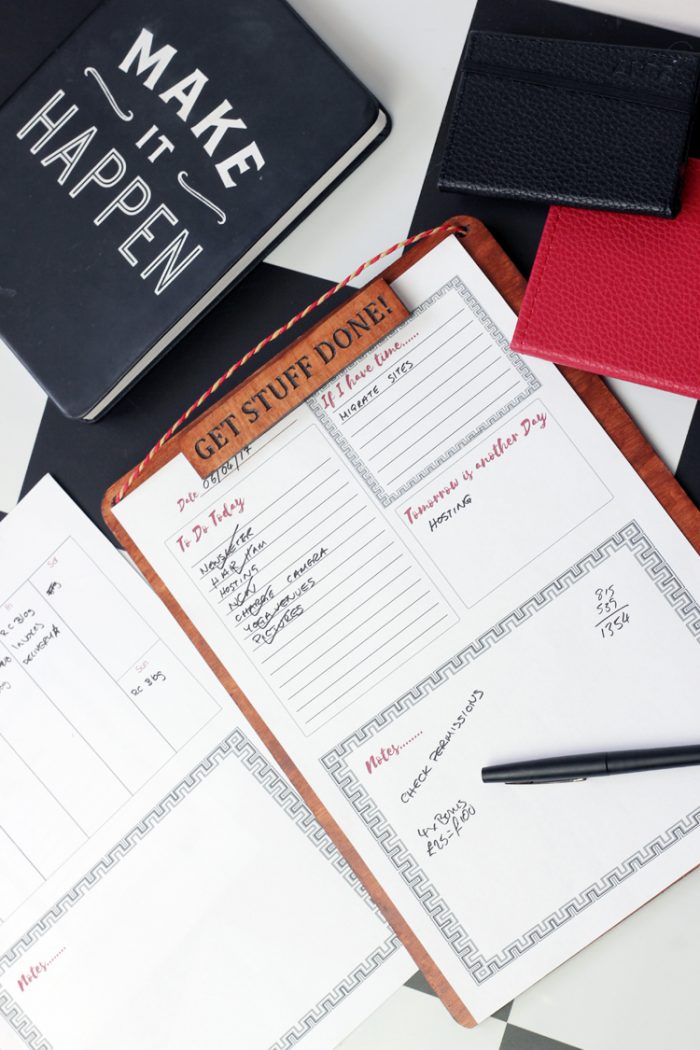 Each week I print off a weekly planner where I plan out what I need to do each day, and there's a space at the bottom for notes. This is similar to the planner I got from Sainsburys and is super handy to be able to see at a glance which days are busy and which are a little quieter.
Lastly, I needed a daily to do list. So each morning I add things from my weekly list, anything I didn't get to the day before, plus anything else that has come up. I use it to prioritise. So I have a to do list, plus a little side box where I can add things I want to do if I happen to race through all my other work. There's also a "Tomorrow is another day" box, where I can bump things to the next day if life gets hectic.
It has been suggested to me that other people might find these handy too, so I thought I'd share! I tried to make them a bit pretty, but they could do with a little bit of tidying up (if I get time!).
P.S. If you like that mug, you can get it here.
If you'd like to grab then for yourself the sign up to the newsletter. Once you've completed the double opt in you'll get an email with the links to download the planner pages. Already signed up? Don't worry, I've already sent then out to you by email!