This cut out dress got worn just ONCE last year.
I wore it, loved it, predicted that I was going to wear it LOADS, then promptly forgot all about it and it languished in my wardrobe all Summer.
We are 2 days into June and my dire predictions that it would rain constantly have so far proved unfounded. I seem to remember in around September last year complaining that I was SICK of being too hot and I would never be cold again.
Then, around April this year I was complaining that I was SICK of being too cold all the time and I would never be warm again.
I'm pretty sure you can spot a theme.
That theme is probably I complain a lot. But also that we seem to be skipping Spring and Autumn altogether these days and just alternating Winter and Summer.
This gives me more time to wear my Summer frocks without cardigans, but my cardigans are feeling sad and neglected.
Anyway, this Summer frock actually got an outing while we were still in May, can you believe it?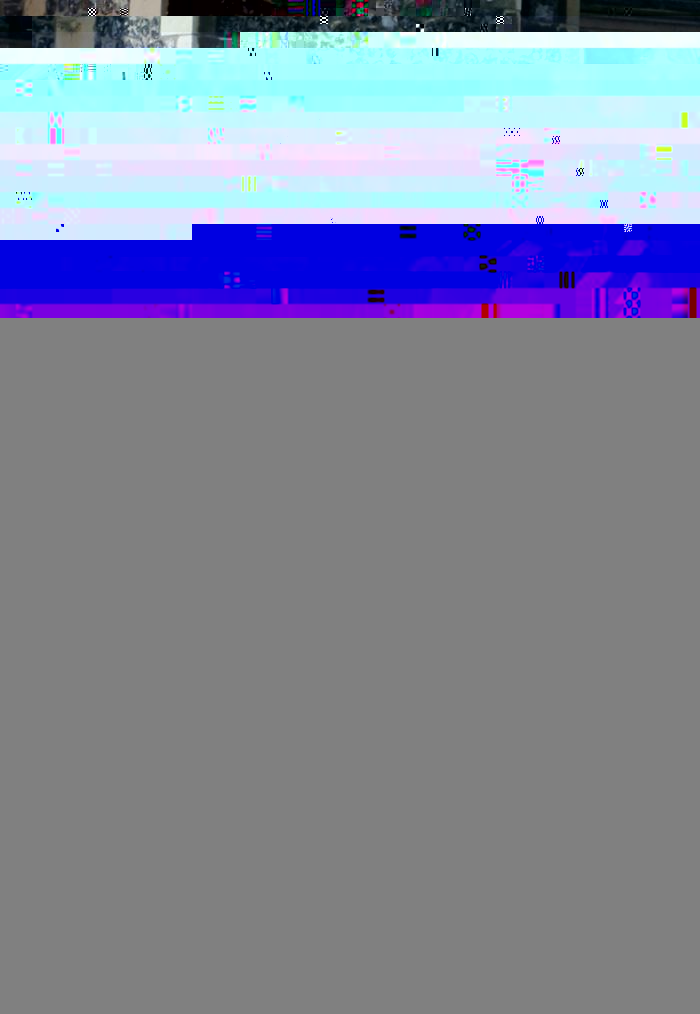 It was also a first outing for those big bamboo earrings since I had my hair cut last October. I used to quite often wear them with a head scarf last Summer, but for some reason I'm never sure about big earrings when I have short hair, even though technically it doesn't look much different that when I have my hair wrapped in a scarf.
It's best not to question the vagaries of my mind.
The earring conundrum is probably dealt with by the same part of my mind that means I will happily refill a water glass I have been drinking out of multiple times, even if I have walked away from my desk, but the minute it gets placed on the side in the kitchen it becomes a "dirty glass" and I have to get a new one.
Anyway, I have repeatedly put earrings in and taken them out since getting my hair cut. Then this week I suddenly decided I liked them actually and kept them in.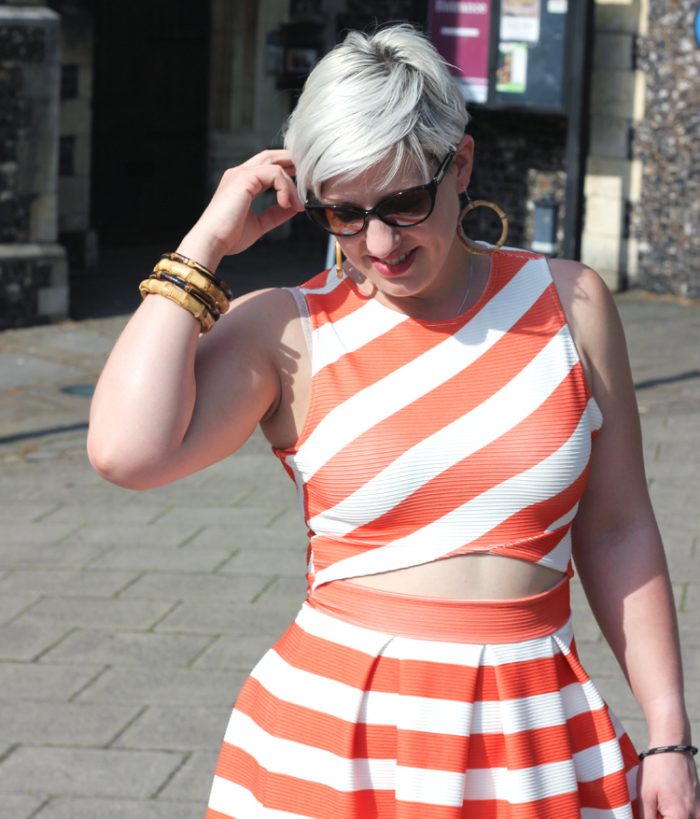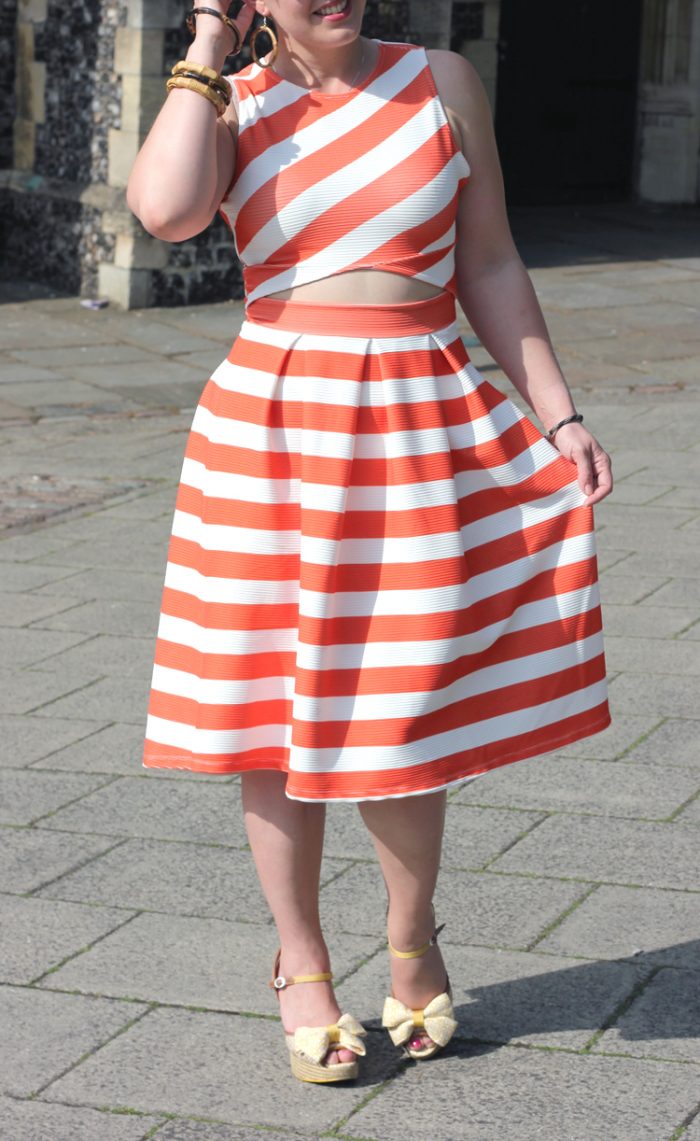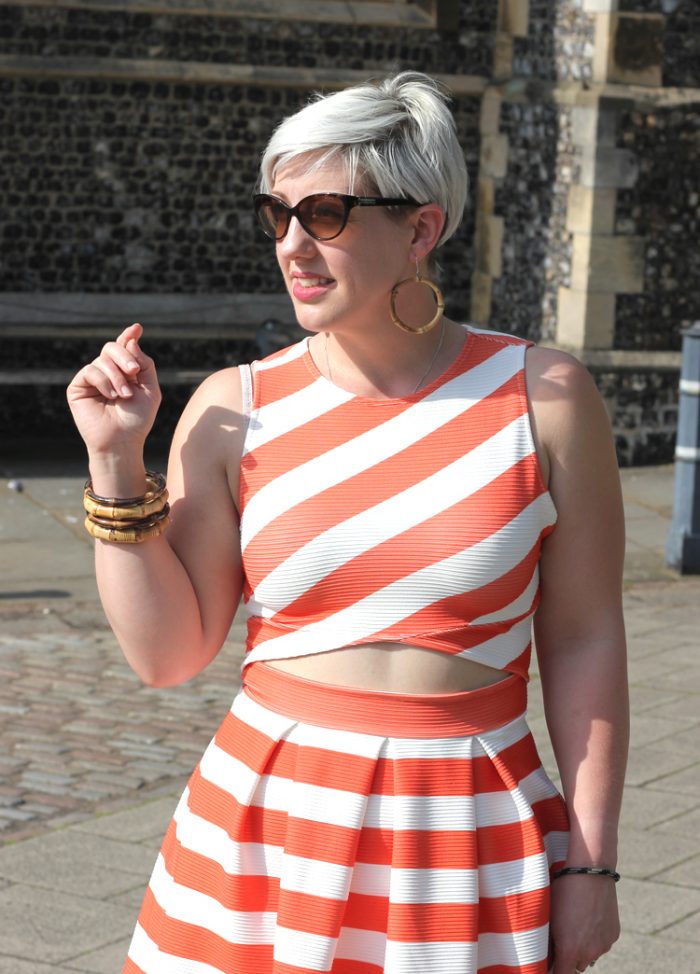 In fact, knowing the way my brain works, I suspect I will probably now launch on some kind of earring obsession, buy about 20 pairs of novelty earrings, then go off them again by Christmas.
This has happened with hair flowers, head scarves and brooches in the past, so it's probably earrings turn.
It's always accessories I get obsessed with, or maybe it's not, it's just that accessories are cheap enough to let me indulge in several versions. If I get an obsession with, say, Christian Louboutin shoes, I just have to grit my teeth and ride it out until the obsession passes.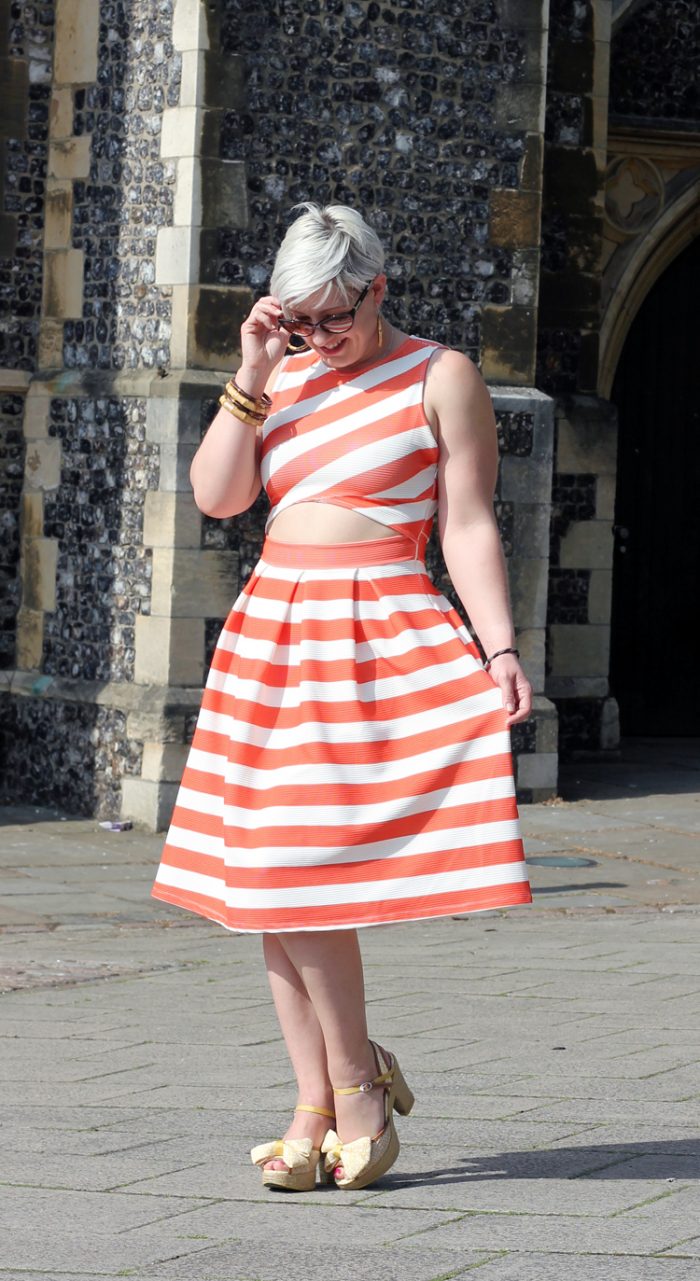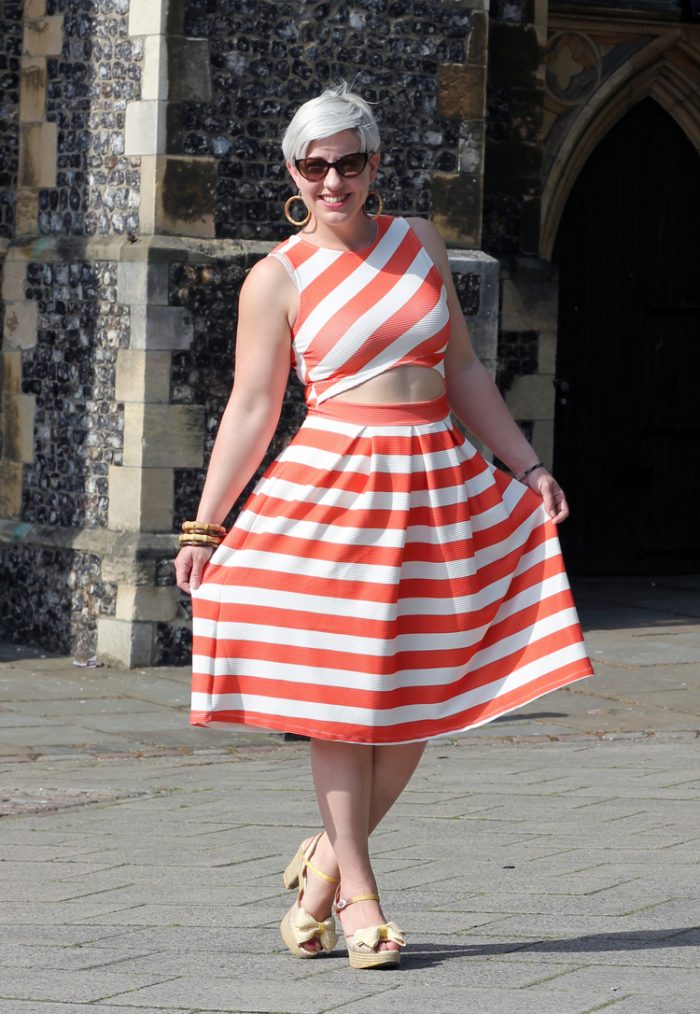 These photos were bought to you by my amazing ability to completely ignore the man standing next to the bin lorry staring at me the whole time they were being taken, and a very slight grumpiness that 4pm in May is actually a very bright time to take photos and I have to fiddle around with all the camera settings before I take them in order that the shadows on my face don't make me look too evil.
♥ Dress – ASOS ♥ Shoes – Irregular Choice* ♥
♥ Bamboo Earrings and Bracelets – Lady Lucks Boutique ♥