Yesterday I was in Blackpool.
For the first time since I was about 8. It hasn't changed AT ALL. This post isn't really about "vintage" Blackpool. I didn't go to or find any vintage shops or cocktail bars, but I liked Blackpool a lot more than I expected to. It felt a bit like nothing had changed much since about 1965 and it was strangely charming. A proper traditional seaside British holiday experience. I wasn't there on a Friday or Saturday night, when I understand the place is infested with Stag and Hen parties, but for a little mid week break it was really rather lovely!
I took this shot, it's a particularly picturesque wheelie bin I thought….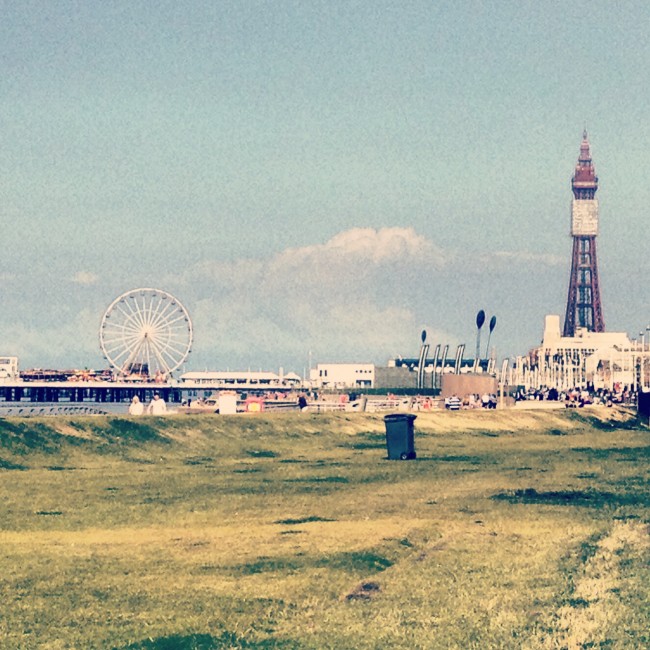 Of course, there are some things that are obligatory, and approximately 20 minutes after leaving our hotel an unnecessary amount of money had been fed into machines, and all of these had been swapped for a Beano breakfast set that carries dire warnings not to put it in the microwave or dishwasher, and on close inspection I suspect washing it too briskly might be an issue too.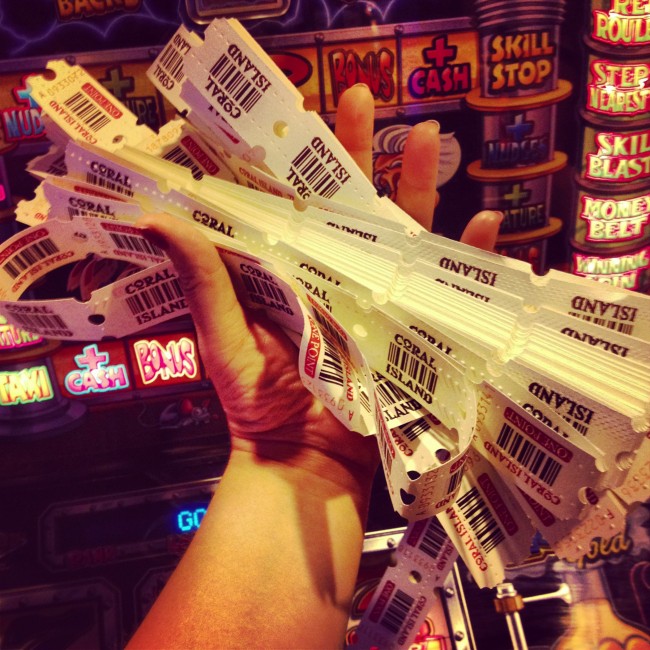 20 minutes after that, this happened. I'm not proud of it. But it had to be done.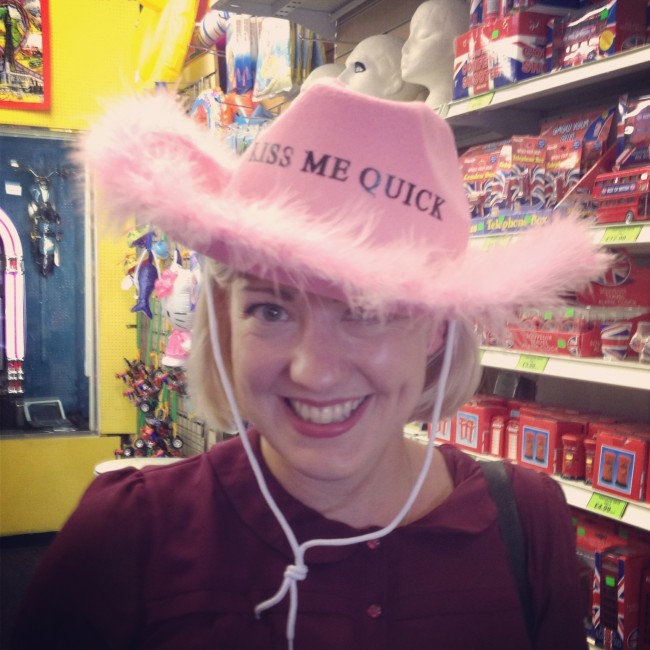 We walked all the way along to the South Pier, where we had been given free passes by the lovely chaps who ran our hotel to get into Blackpool Pleasure Beach. The entrance to Blackpool Pleasure Beach is through an absolutely beautiful Grade II listed Art Deco Building, that's been quite nicely refurbished inside in a modern style in keeping with its Art Deco roots.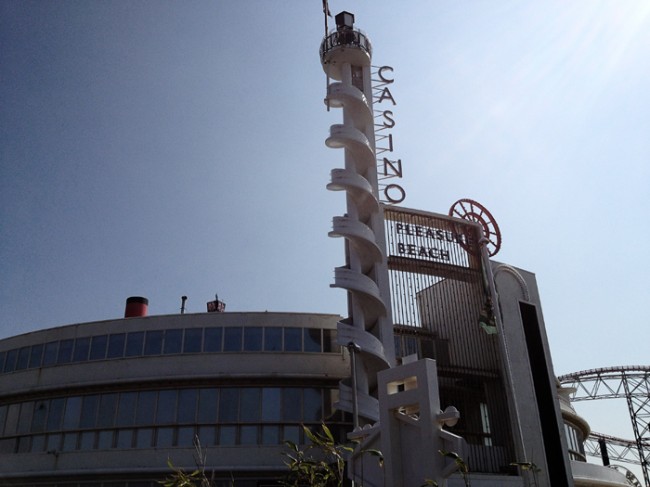 Inside the park was really rather lovely, there were some good looking rides that involved getting drenched in water a lot (I didn't actually go on any rides as our ticket didn't cover it) and the original Big Dipper was still there, with a countdown clock ticking away to it's 90th birthday in 4 days time. A lot of the park looked like it hadn't been updated since some time in the 1960s, but that doesn't mean it hadn't been nicely maintained, and over all the place just had a satisfyingly retro feel, while still being great fun.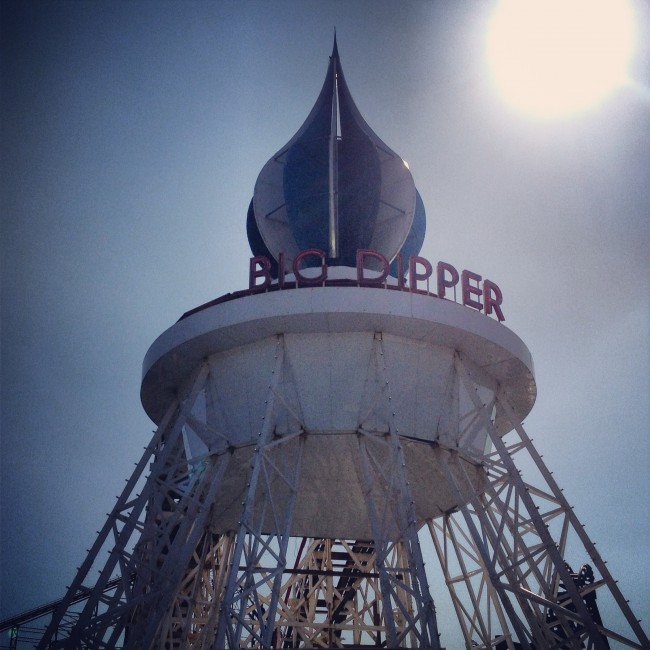 Without spending a single penny we got to browse a brilliant Wallace & Grommit shop and pretend to be a Viking and for a few more pennies we played on a very, very vintage mini 10 pin bowling alley and hooked some ducks to win a small furry fish. (Side note. Look how weirdly flat my face is in profile!)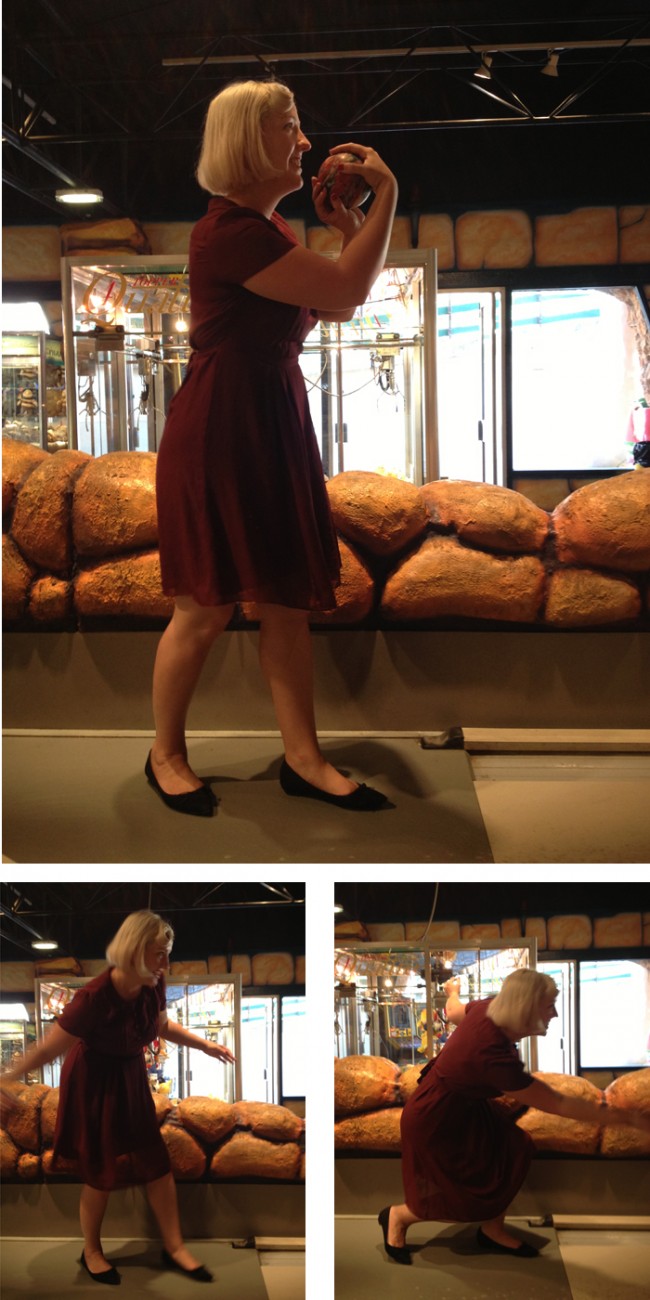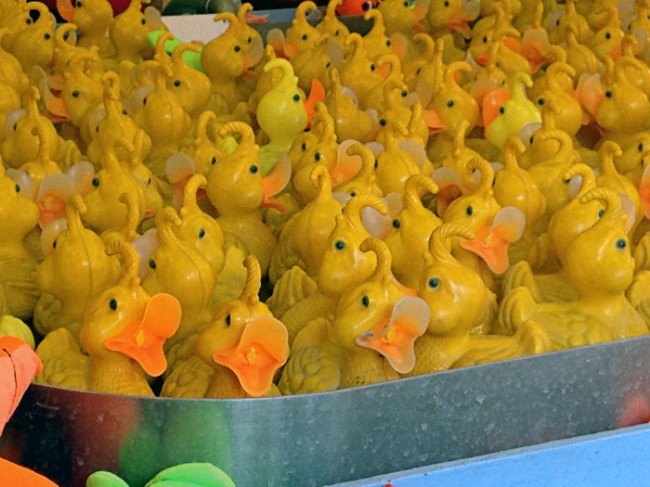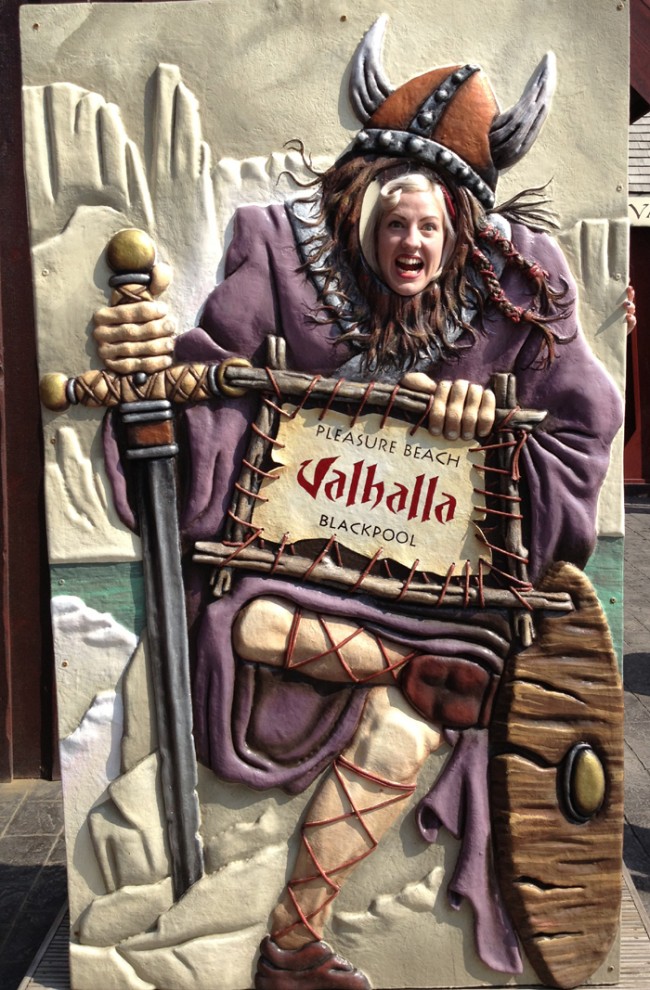 Best of all was that so many of the original rides were still there, and dotted around the park were history boards with old photos and bits of information about the original rides. The Flying Machine you can see below, for instance, was opened in 1904 and is still powered by it's original workings that you can see through a viewing window, complete with information board about its history.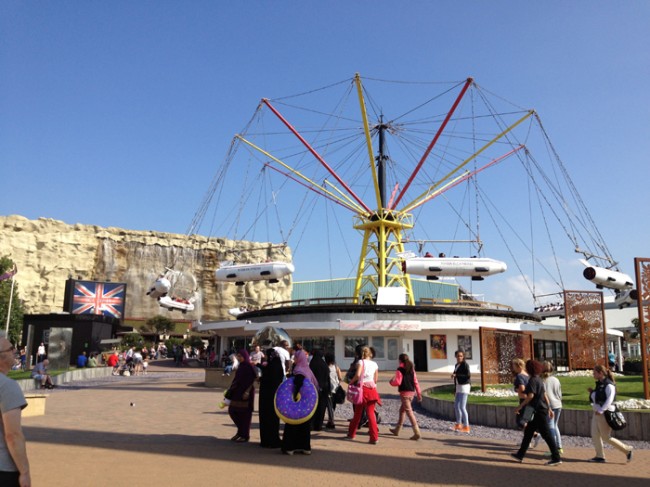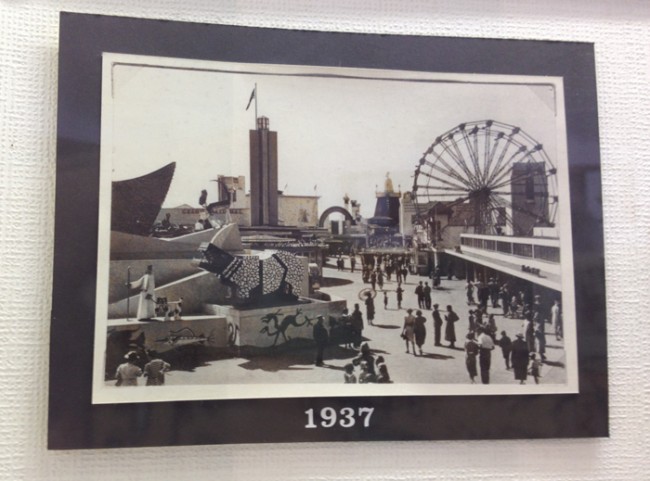 Apart from the Pleasure Beach Blackpool is also the proud owner of 3 piers. A good Victorian pier is always a good place to hang out and eat doughnuts and the structures themselves are often really beautiful.
The other thing Blackpool has, that we didn't get time to visit this time, is Blackpool Tower. With a bit of digging I discovered it's actually free to get into the Tower, and it's free to sit in the balconies around it's beautiful Victorian ballroom and watch the dancers. You only have to pay the (very steep) entrance fees if you want to go right to the top of the Tower, take in the dungeons, or sit in the Ballroom itself.
In the evening we headed slightly away from the seafront night clubs and found ourselves drinking far too much beer in a real ale pub called the Pump & Truncheon. There are no photos, as my phone died, but frankly that's probably for the best as when I say far too much beer, I mean far too much beer, and checkout time of 10am the next morning was a little challenging.
We stayed in a guest house / private hotel called The Dragonfly. The room was small, but it was comfortable and clean and only cost us £50 a night, which included toiletries, biscuits, hot chocolate, water and chocolates on pillows, which is top value and the owners were lovely and friendly.
If your idea of vintage is cupcakes and floral fabrics, then you might find Blackpool a bit of a let down, but if you like the opportunity to take a look at some original architecture, are open to a teeny bit of tackiness and want to take in a spot of traditional seaside entertainment, then I think Blackpool actually has a lot to offer, certainly more than I expected. I hope not to leave it another 25 years before I go back.
Handy links
❤ The Dragonfly Hotel ❤ Blackpool Pleasure Beach ❤ The Pump & Truncheon ❤