Those of you who follow me on Instagram or Facebook may have noticed last week I spent a totally envy-inducing few days in a spa in Slovakia.
Today I'm going to tell you all about how it came to happen, and how you can get there yourself!
Honestly, Slovakia wasn't a place that was really on my radar as somewhere to visit, but I received an email from Legacy Tour, inviting me to spend a few days at the Spa Aphrodite ahead of their next organised tour in September, and it was too exciting not to try it out.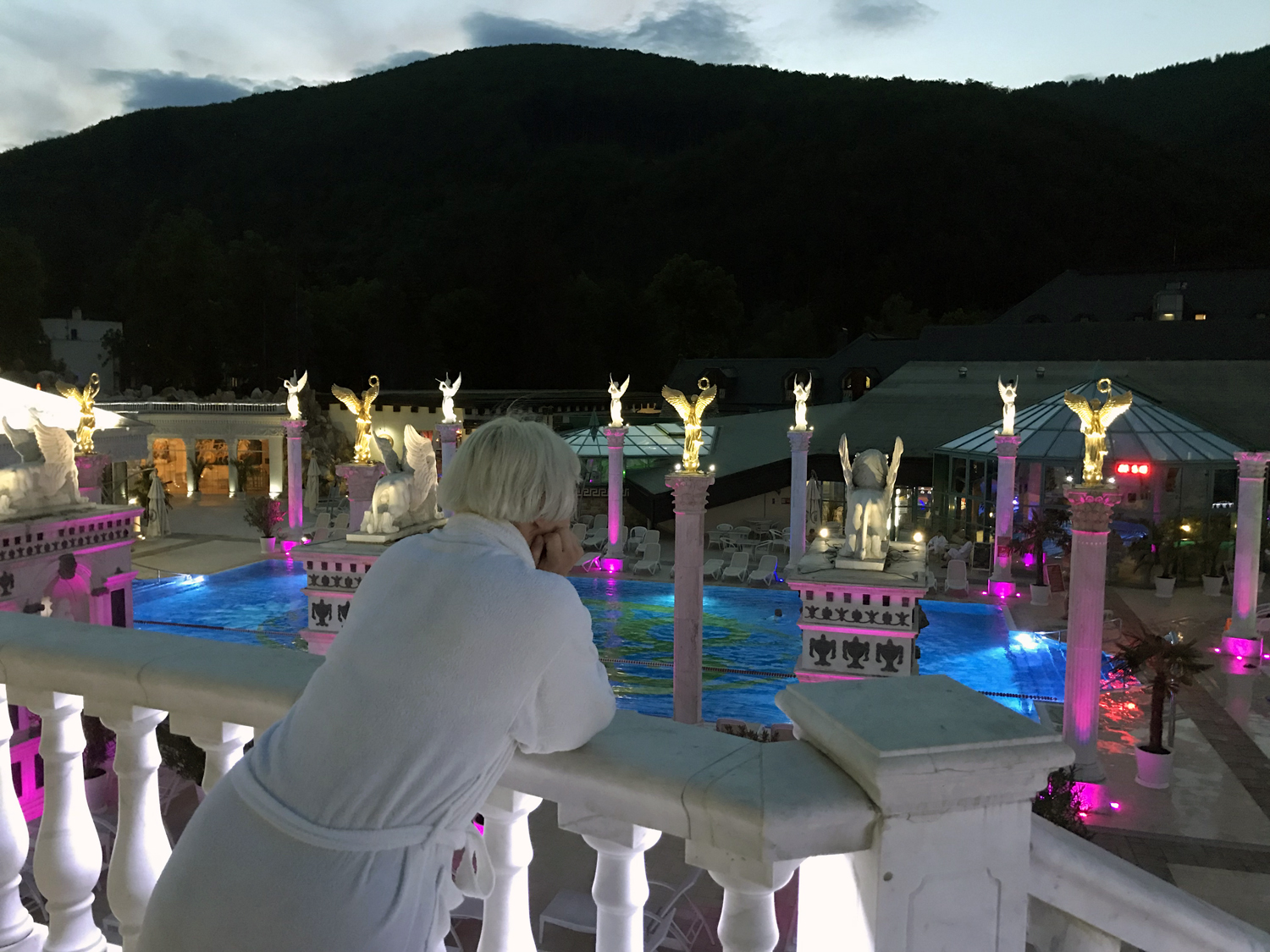 Spa Aphrodite is a luxury destination spa in Rajecke Teplice in Slovakia. It attracts visitors from all over the country, as well as Czech Republic, Hungary and other neighbouring countries. Currently, it doesn't have huge numbers of British guests, and Legacy Tour wants to introduce the spa experience to a British market. Of course, you can visit Spa Aphrodite whenever you like, but Legacy Tour are organising a trip from 5th-12th September 2018, which will ensure that you are among other English speaking guests (I don't know how your Slovakian is, but mine is RUBBISH) and have support to explore the region and experience some of traditional Slovakia along the way.
Rajecke Teplice
The spa town of Rajecke Teplice is in Northern Slovakia, nestled amongst fir tree covered mountains. There has been a record of hot springs in the area since 1376 and its waters have been described as having healing properties since the 17th Century.
In more practical terms, it's about 2 hours drive from Bratislava airport. We were collected in a rather fetching pink Spa Aphrodite branded car, and our host entertained us on the trip by showing us the Slovakian countryside, pointing out castles and telling us tales of the Blood Countess, Elizabeth Bathory, who reportedly bathed in the blood of virgins to retain her youth.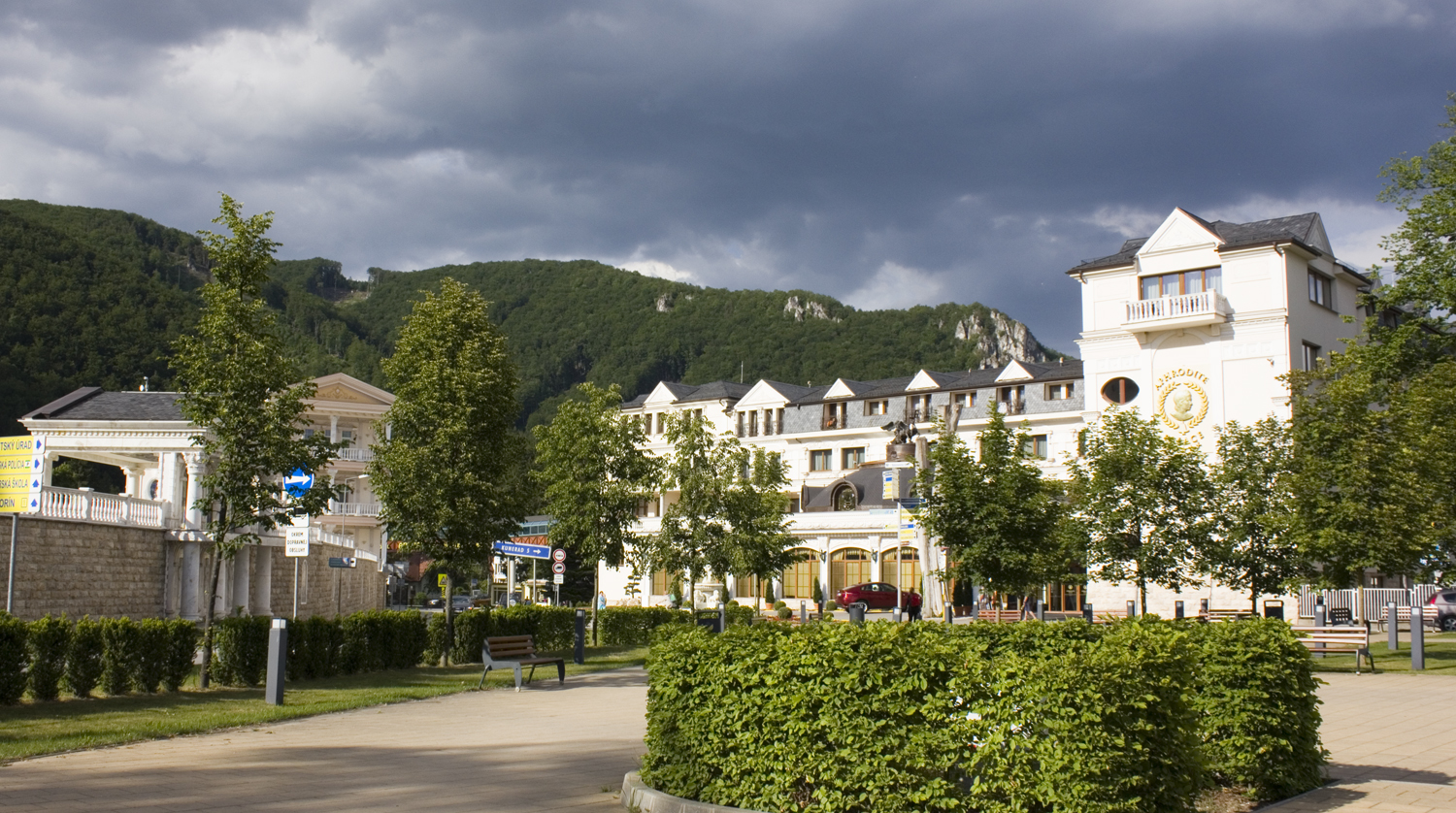 The town itself is small, with the Spa Aphrodite complex being at the centre, next to a large open square with some lovely swinging benches that were permanently occupied and we never got chance to sit on! There are a few bars and cafes, a gift shop and small supermarket, as well as a church.
There is also a beautiful park with a large central lake with an island containing a restaurant that serves fresh fish, and a train station, should you wish to travel into a larger nearby town.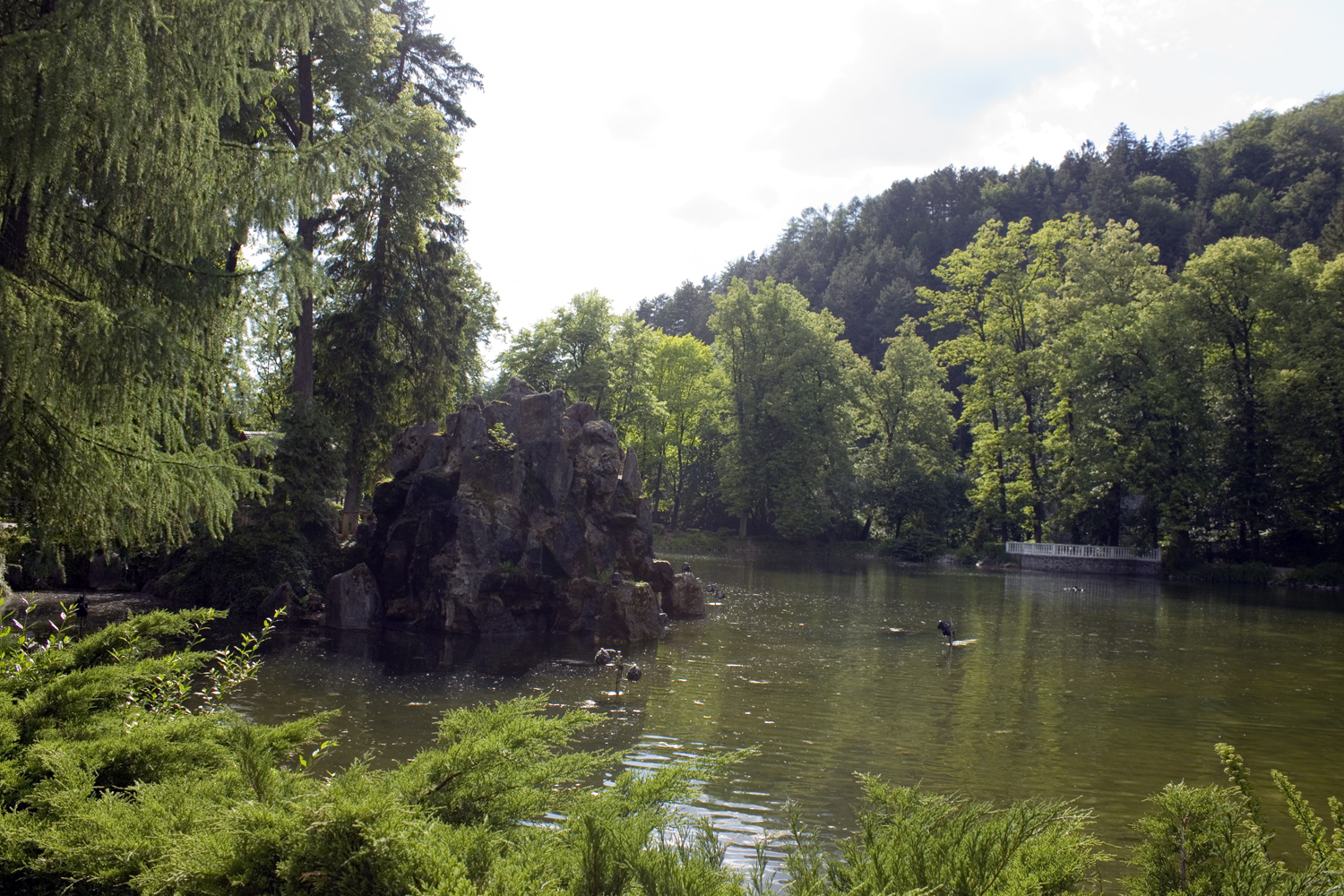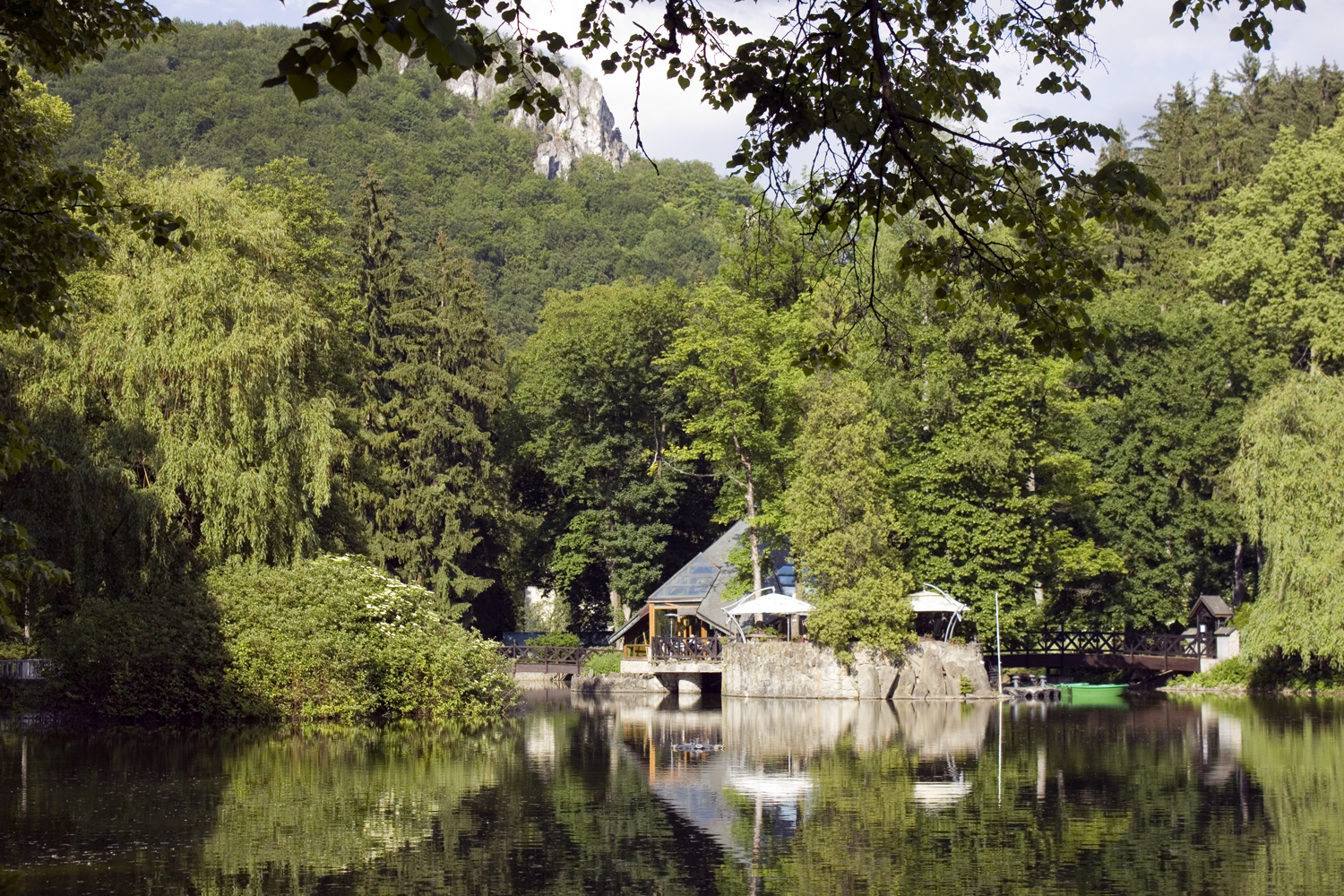 At the train station there is also a small transport museum, the attendant spoke perfect English and for 2 euros each we spent ages in there while she showed us around, particularly the amazing scale model train that covered all the local area.
Hotel Aphrodite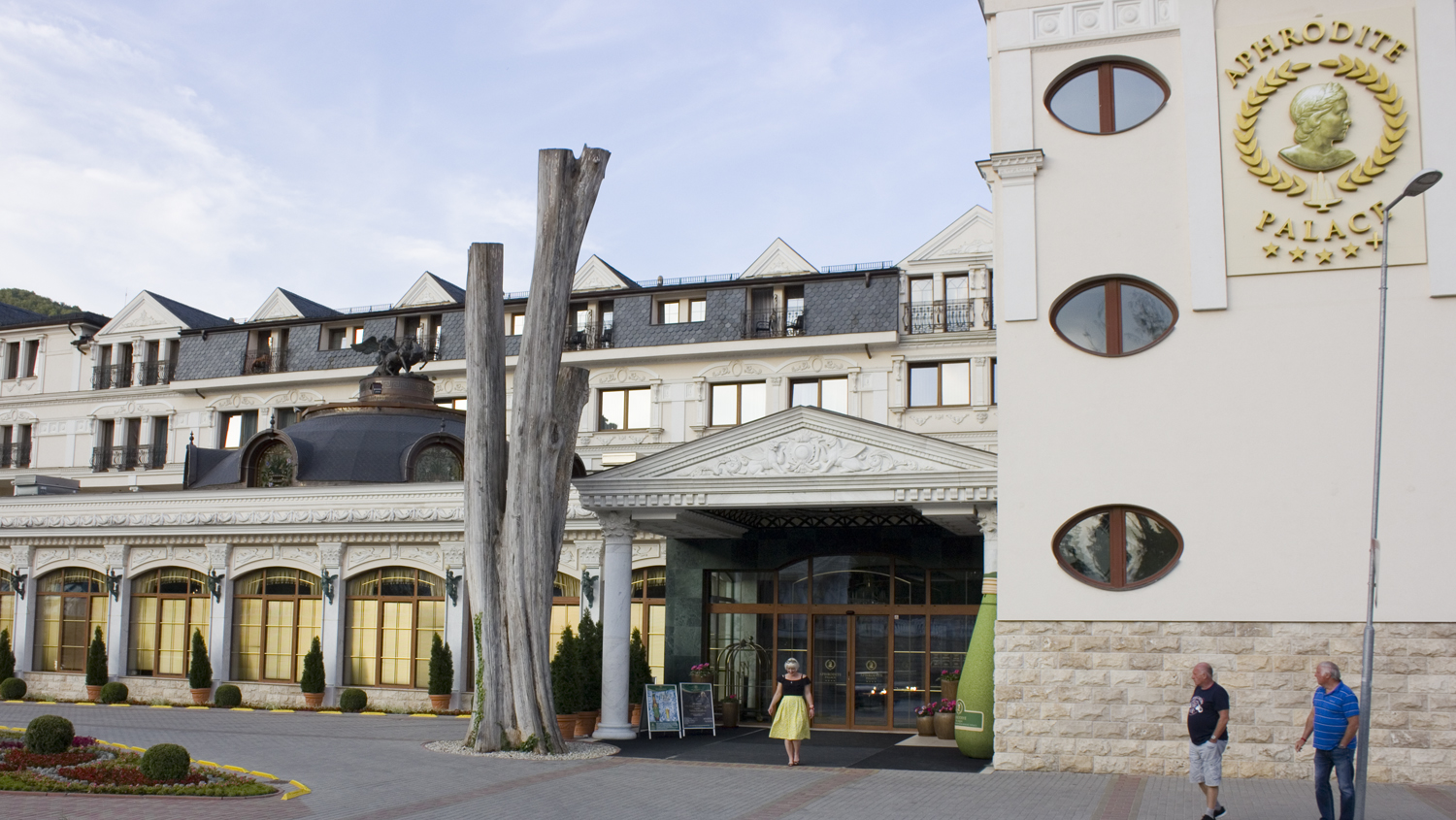 We spent some time wandering around the town. We had a lovely evening walk out into a residential area with beautiful views, but by far the centrepiece of the town is the Spa Aphrodite. On the right-hand side of the road is the hotel and on the left is the Spa complex, containing all the pools and treatments, as well as the luxury royal apartments.
The 2 buildings are connected by a slightly unnerving glass-walled tunnel (slightly unnerving if you are a wuss like me, and have watched too many disaster movies) which means that as a guest of the Aphrodite hotel you can safely wander across to the spa in your dressing gown and slippers.
When we arrived we were shown to our room, and we spent some time running around, laying on all the furniture and marvelling over how much nicer it was than our house. We were given an upgraded room, so we had a separate sitting area, furnished with gorgeous scrolled armchairs and a sofa and a balcony that overlooked a small river, the mountains, and, if you craned your neck a bit, the pools.
The bedrooms had 2 huge comfy beds, and, obviously, a swan made out of a towel strewn with rose petals. A sure sign that this place is far fancier than I deserve.
The huge marble bathroom contained double sinks, a bath with a shower head, and some fancy toiletries, which, importantly, were refreshed every day of our stay. This is my secret test of whether a hotel is really fancy or secretly cutting corners. If they don't refresh your body lotion and shower cap every day, just because you might have hidden yours in your suitcase, then they're not as fancy as they make out. You'll be pleased to know that the Aphrodite passed the test, and I will now be using Aphrodite body lotion on my next few trips away.
If you're not a fan of marble, then the Aphrodite may not be the place for you. It has been relatively recently refurbished in a very grand style, all gold leaf and plaster frescoes and lots, and lots of marble.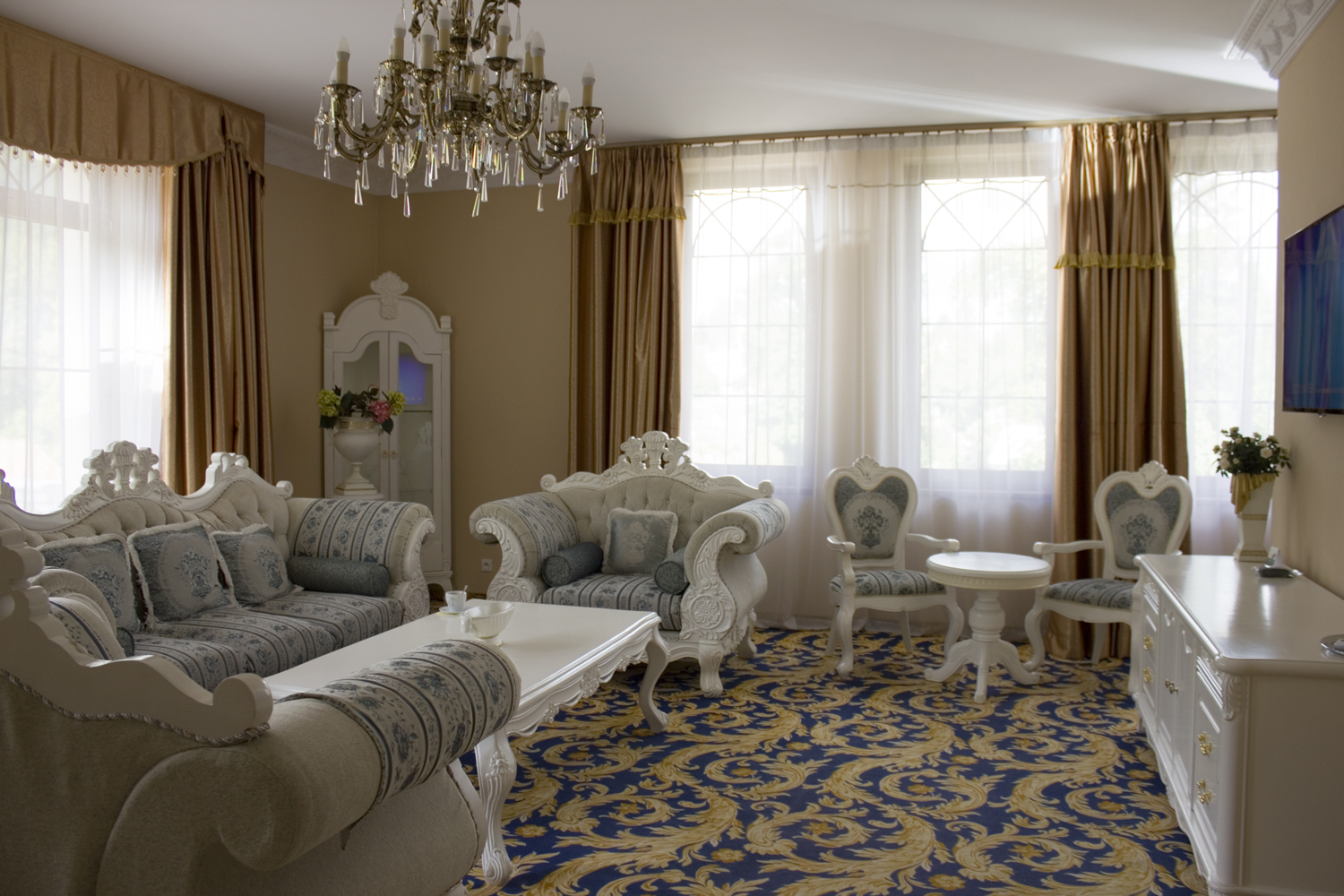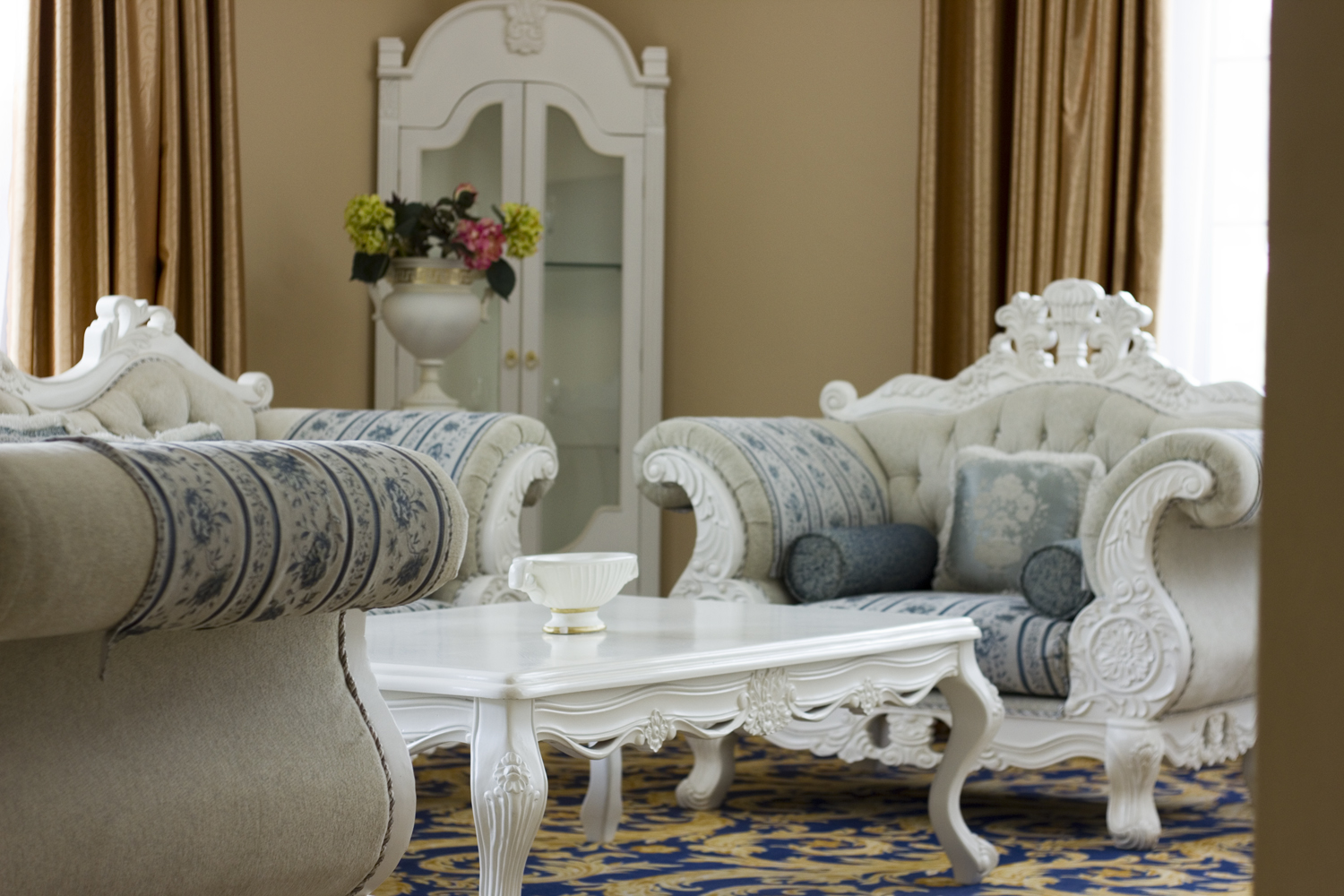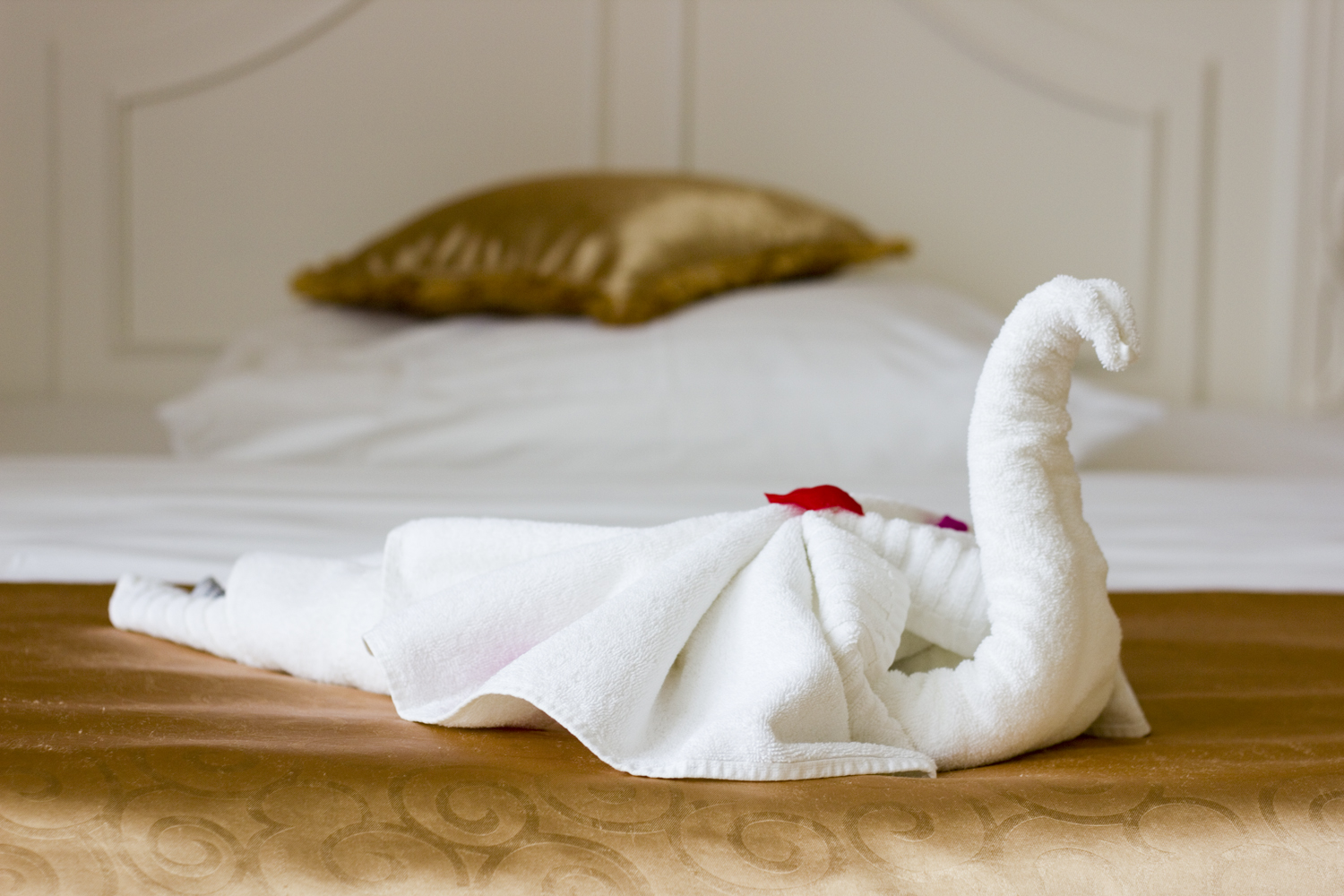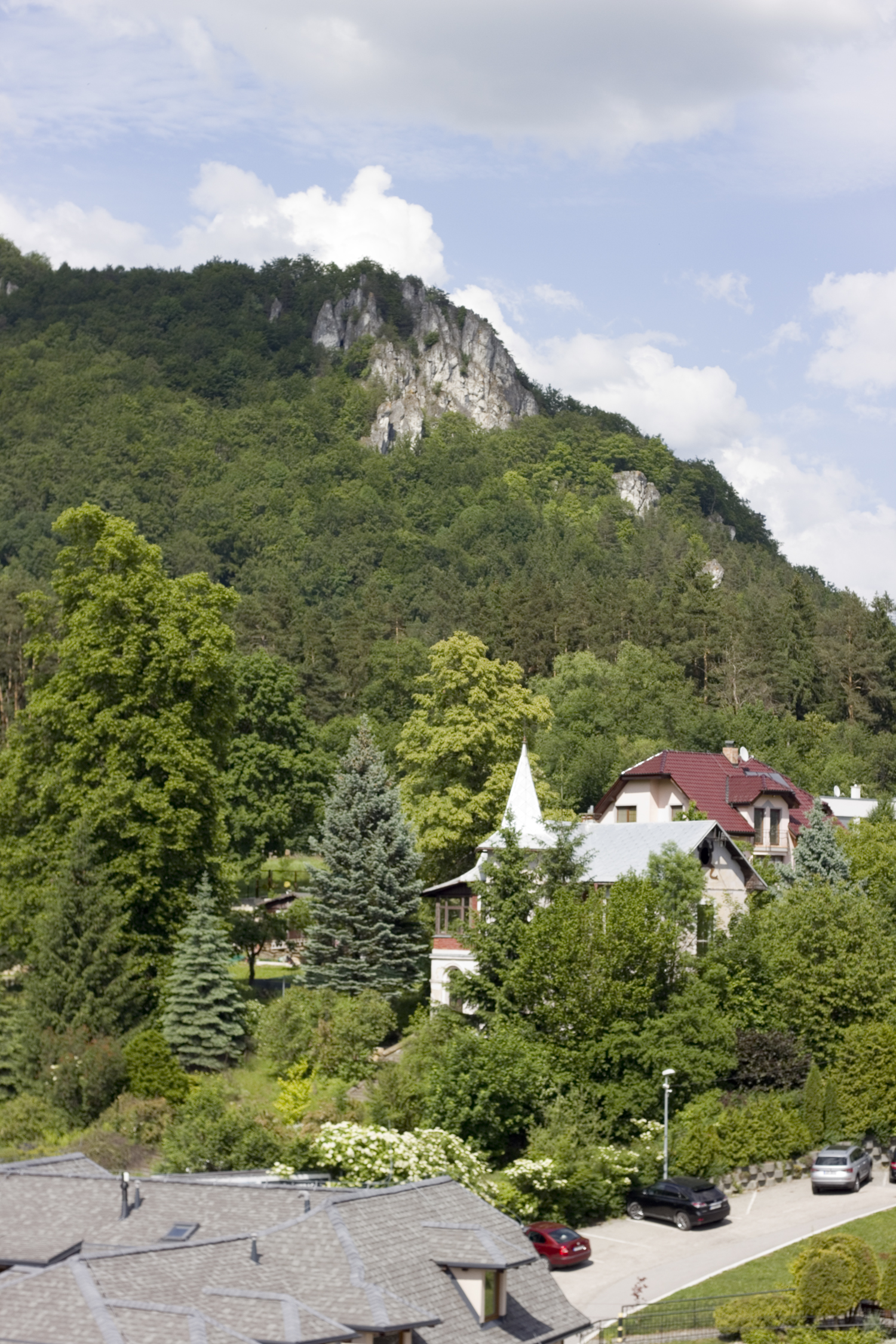 The staff in the hotel spoke varying degrees of English. I think most of them just didn't get chance to use their English very often, so they were as nervous as I am when called upon to use my GCSE French to order a beer and a croissant in Paris. Using the universal sign language of pointing and holding up fingers I didn't have any problems making myself understood in important places, like, say, the bar. By our second night the barman was holding up a beer glass when I arrived with a questioning look, and when I then ordered a bottle of Prosecco he looked terribly pleased and gave me strawberries in my glass, I feel like despite the language barrier we had a special connection, or just maybe everyone gets strawberries in their Prosecco?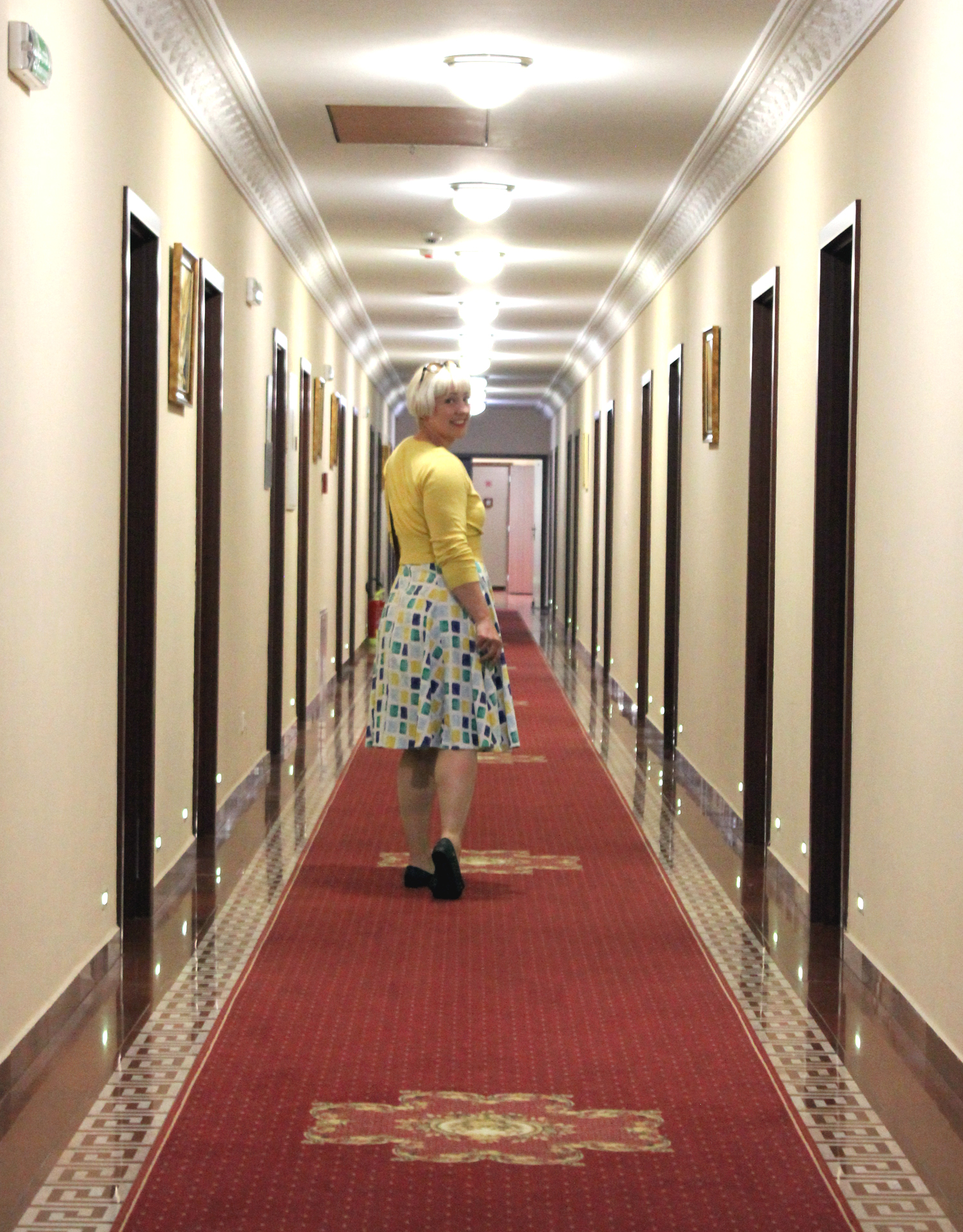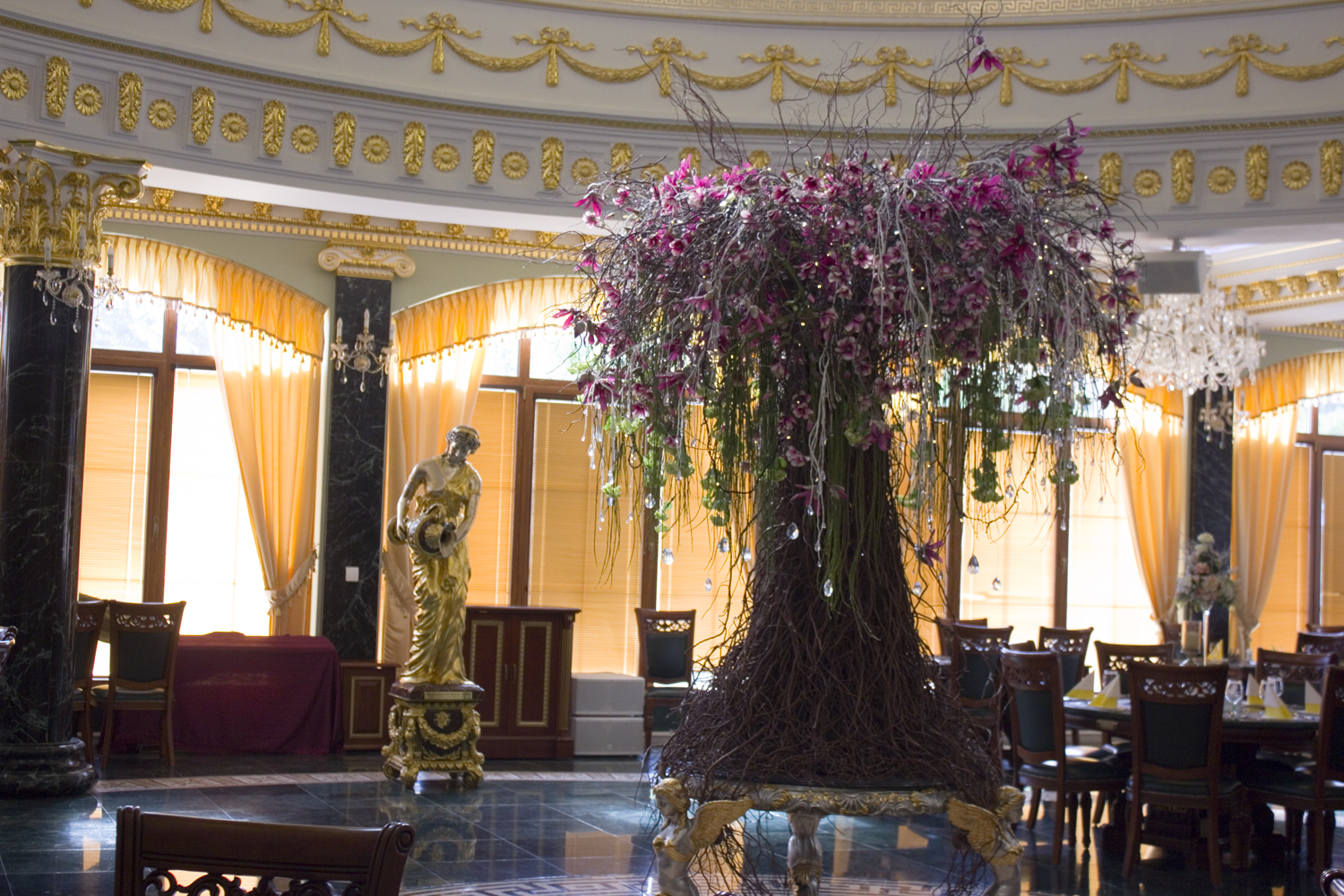 Breakfast and dinner is an all you can eat buffet style meal. If you fancy lunch then you can eat in the hotel, or visit a local restaurant, but personally, I found that I had plenty at breakfast to see me through the day!
The restaurant was, unsurprisingly, marble, with stained glass skylights and a beautiful elaborate floral decoration. We were also serenaded each night over dinner, the first night by a harp, and the second by piano. This is the kind of luxury I could get used to, dinners at home haven't been the same since.
The advantage of the buffet style meals is that you can make your trip whatever you want. If you are looking for health and wellness, then feel free to start your day with fruit and hot water with lemon and finish it with steamed fish and grilled vegetables. If you want a little more indulgence then try a selection of sausages and eggs, or cold meats and cheeses with pastries to start your day, and indulge in rich blue cheese pasta or creamy sauces and a selection of desserts for dinner. The choice, as they say, is yours.
The last thing to note about the hotel, is that if you get chance you should visit the vault. During WWII the Czech crown jewels were removed from Czechslovakia and part of them were hidden in the vault at the Aphrodite, which was then a bank. The Vault is still there, but has now been transformed into a private party room, such as you could imagine super rich Bond villains supping vodka in with their henchmen. All leather banquettes and gold leaf on the walls. The door to the room is still the super heavy original vault door (and thus the first place I planned to head if the Zombie apocalypse started while we were there.) It's supposed to be lucky to touch the door, so I made very good friends with it. We'd already found a 4 leaf clover that morning while being shown around by the lovely Zuzanna, so I figured I'd stock up on luck for the rest of the year.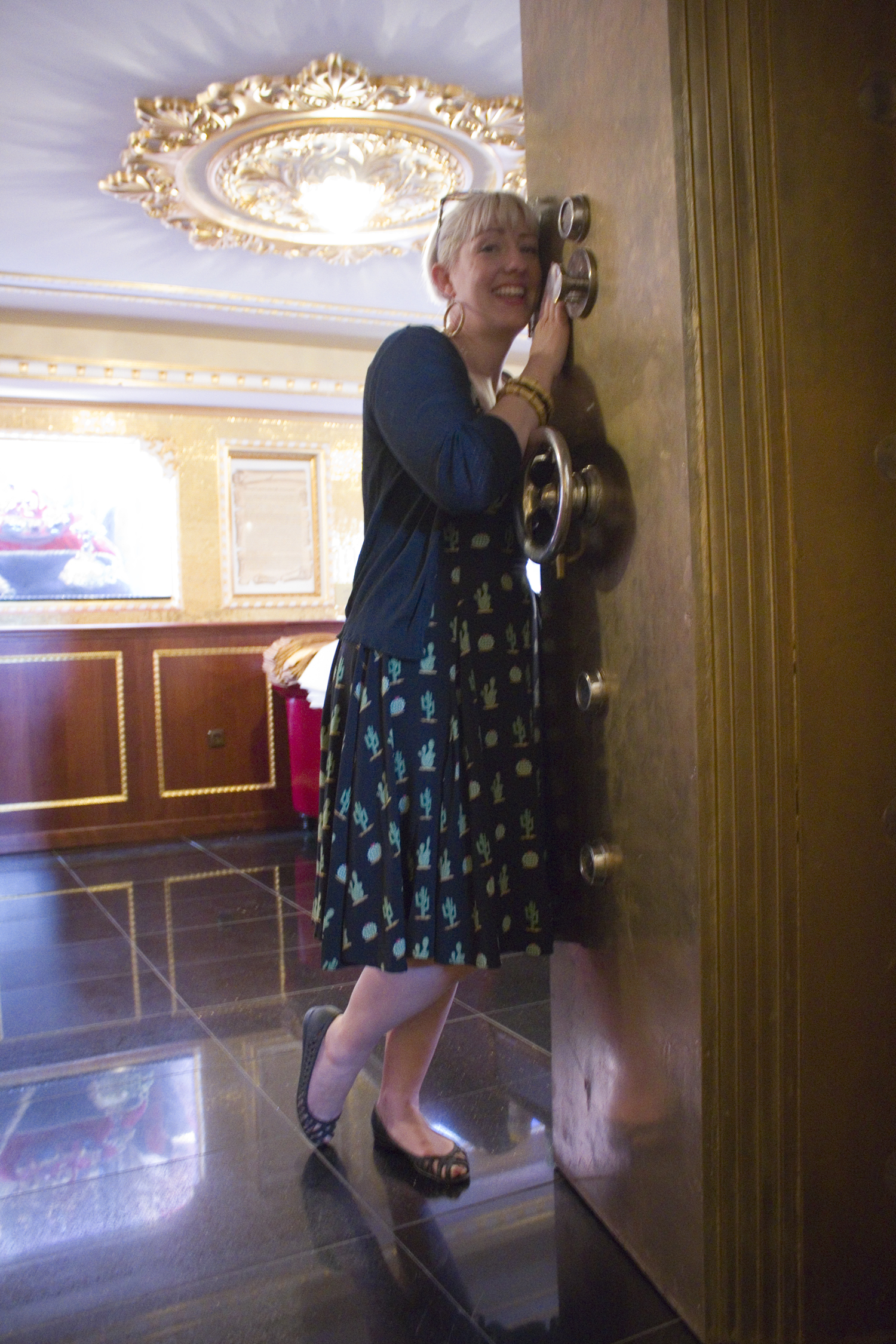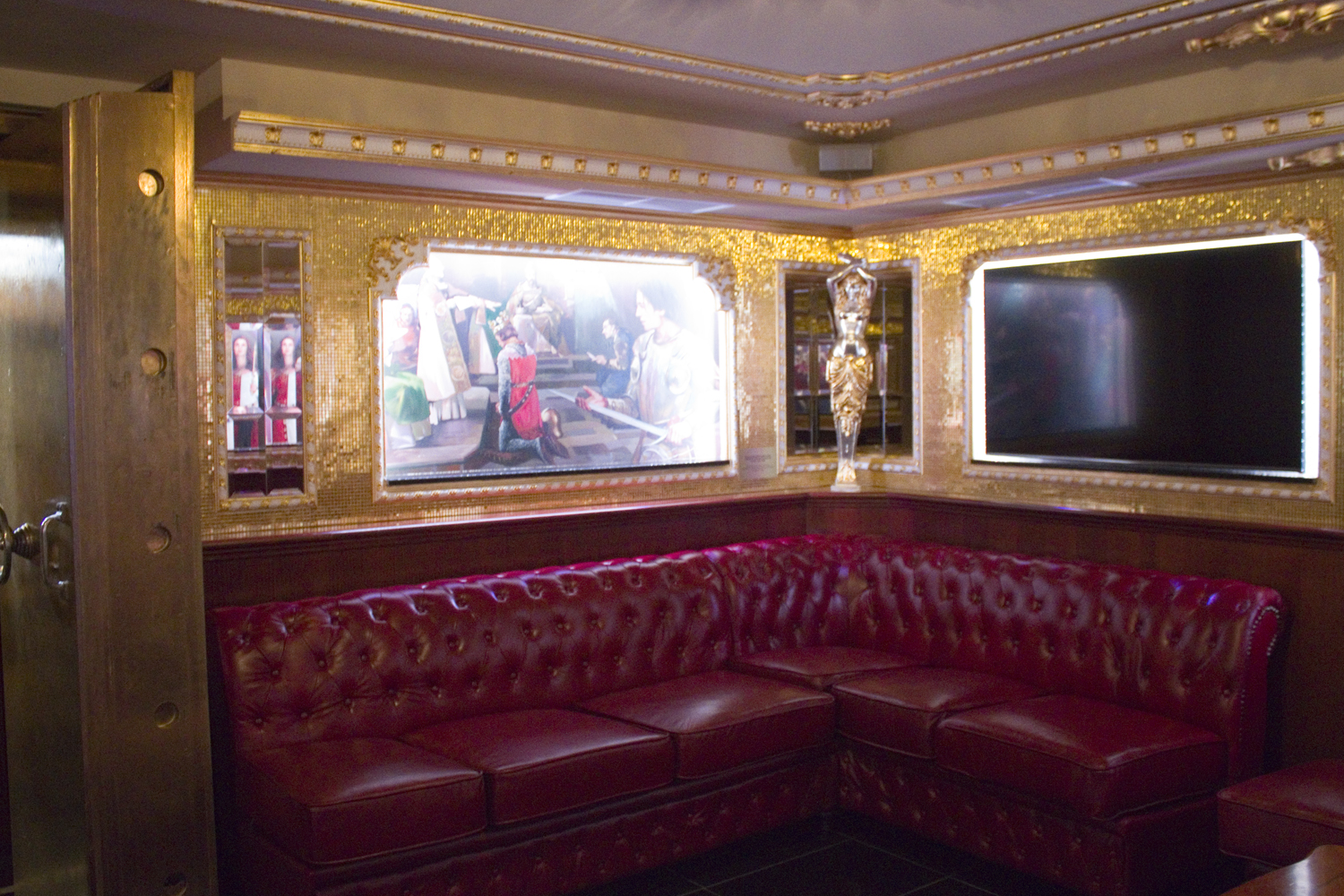 Spa Aphrodite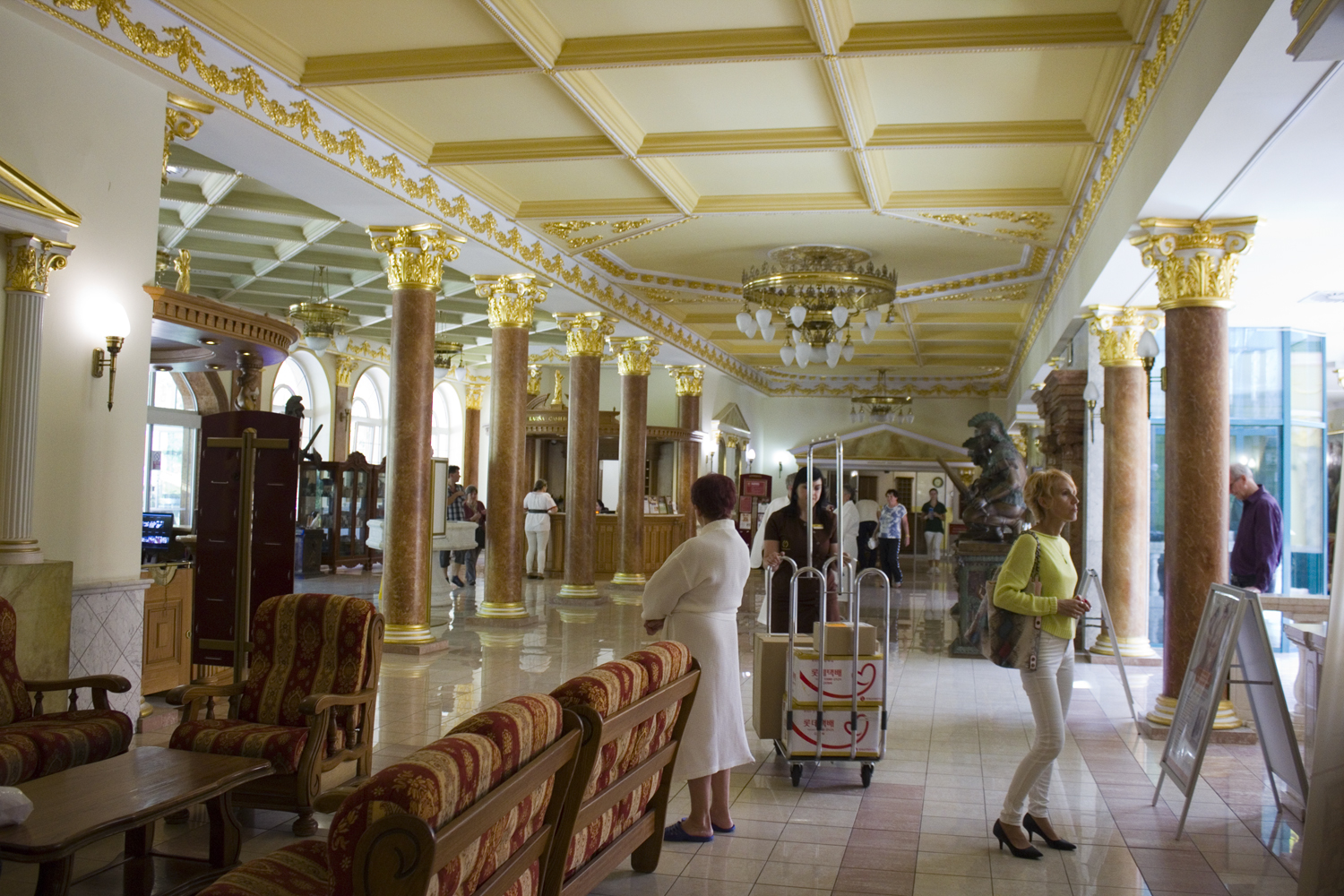 After we'd finished jumping on all the furniture, we headed out to explore.
We crossed over to the spa by using the glass footbridge, and at first found it a little confusing. It makes more sense if you visit from ground level first, and we soon worked it out.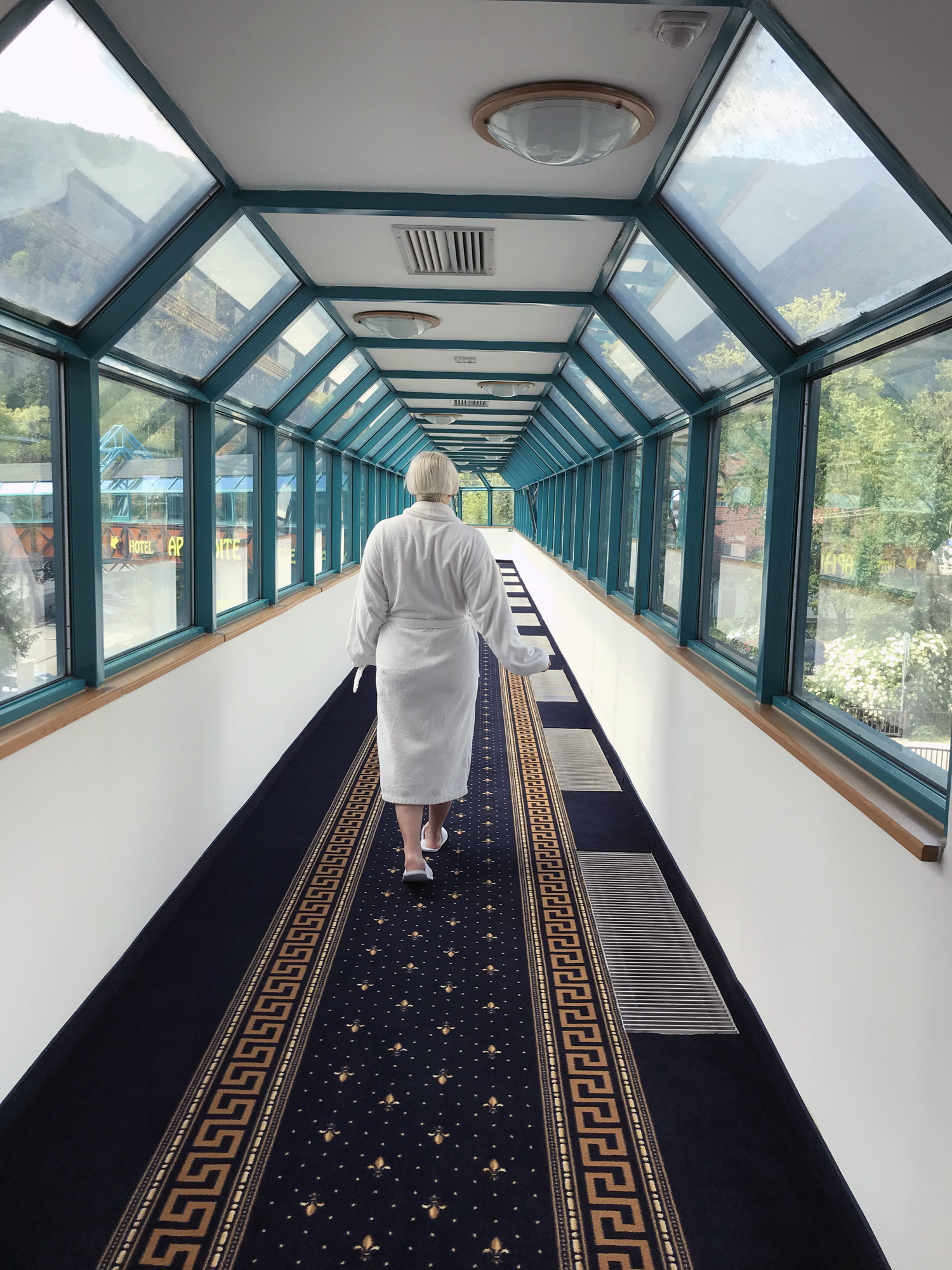 When you arrive via the glass footbridge you use your key card to access a set of stairs that goes directly to the pool area via a changing room with showers.
On our last day we were booked in for a private whirlpool bath, and after much panicking about being late I can tell you that to access the treatment rooms and main spa area you can either take the lifts down to the lobby, or you can go through a second set of changing rooms in the pool area, that comes out in the spa lobby. I might say that a map probably wouldn't go amiss, but once you have your bearings, it's fine.
When you check into the hotel you are issued with a wristband containing a chip. You can wear this in the spa, and it can be used to pay for drinks and food, so there's no need to worry about carrying cash or cards with you.
The spa has an indoor and outdoor area, a cafe and restaurant and is open till 10pm, so plenty of time to make the most of the gloriously warm thermal mineral waters.
The outside area has sun loungers a swimming pool, family pool and a gloriously warm oval pool with a huge central feature styled like a Greek pagoda. The pool has jets around the walls that we spent some time using to massage our lower backs, legs and feet.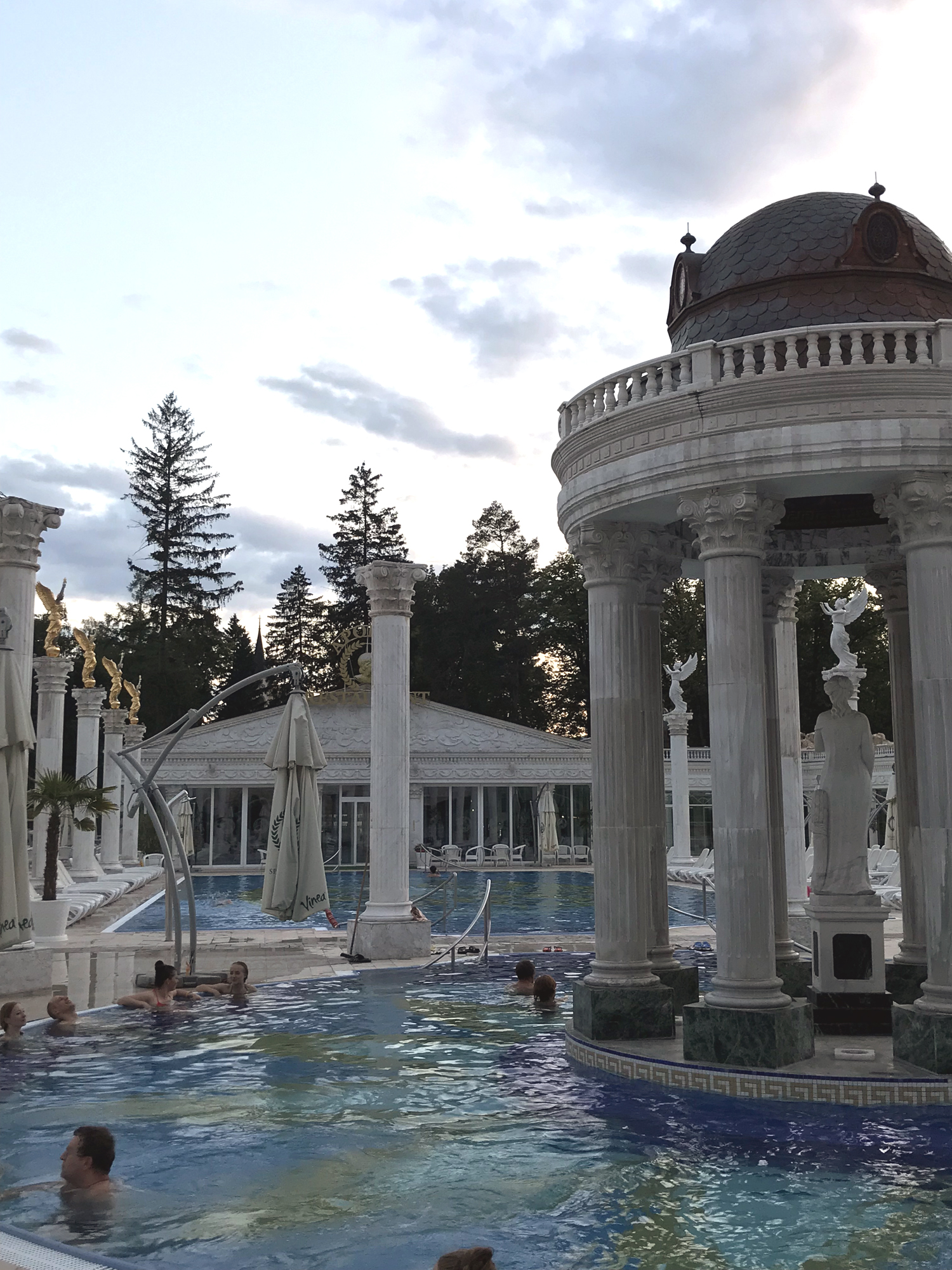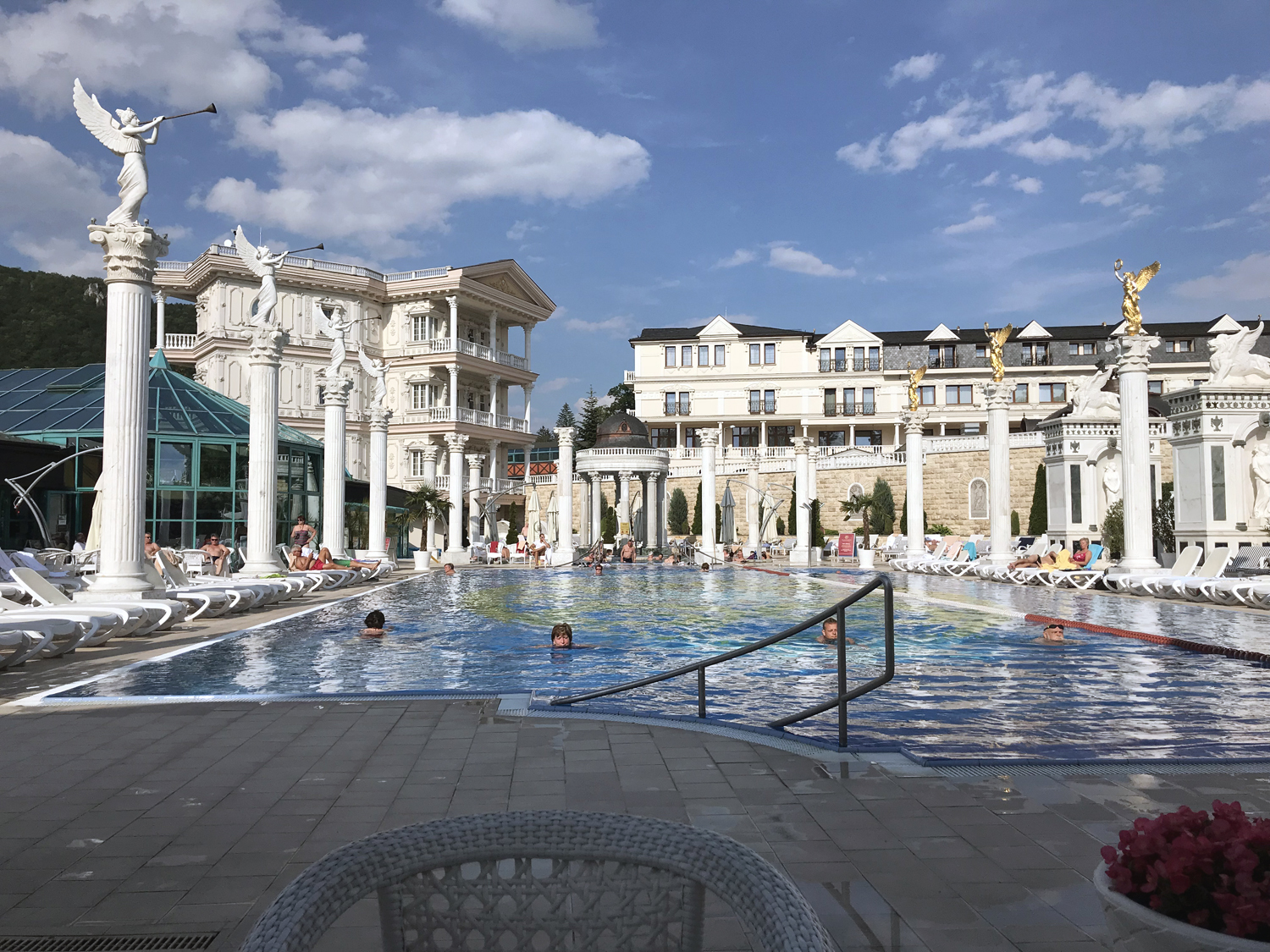 Also outside is the Turkish baths, possibly my favourite. One pool is SUPER hot, around 41 degrees, and when that gets too much you can move over to the pool next door and torture yourself in the freezing cold water. Some people spend actual time in the cold section. I could just about bring myself to walk in and have a refreshing dip under the water before going back to the warm pool and gazing out over the beautiful mountains, past the greek style columns topped with golden statues that surround the outdoor pools.
On our first day, we tried out the pools briefly after dinner. On day 2 we spent much of the afternoon there and then went back again after dinner to watch the sun go down over the mountains.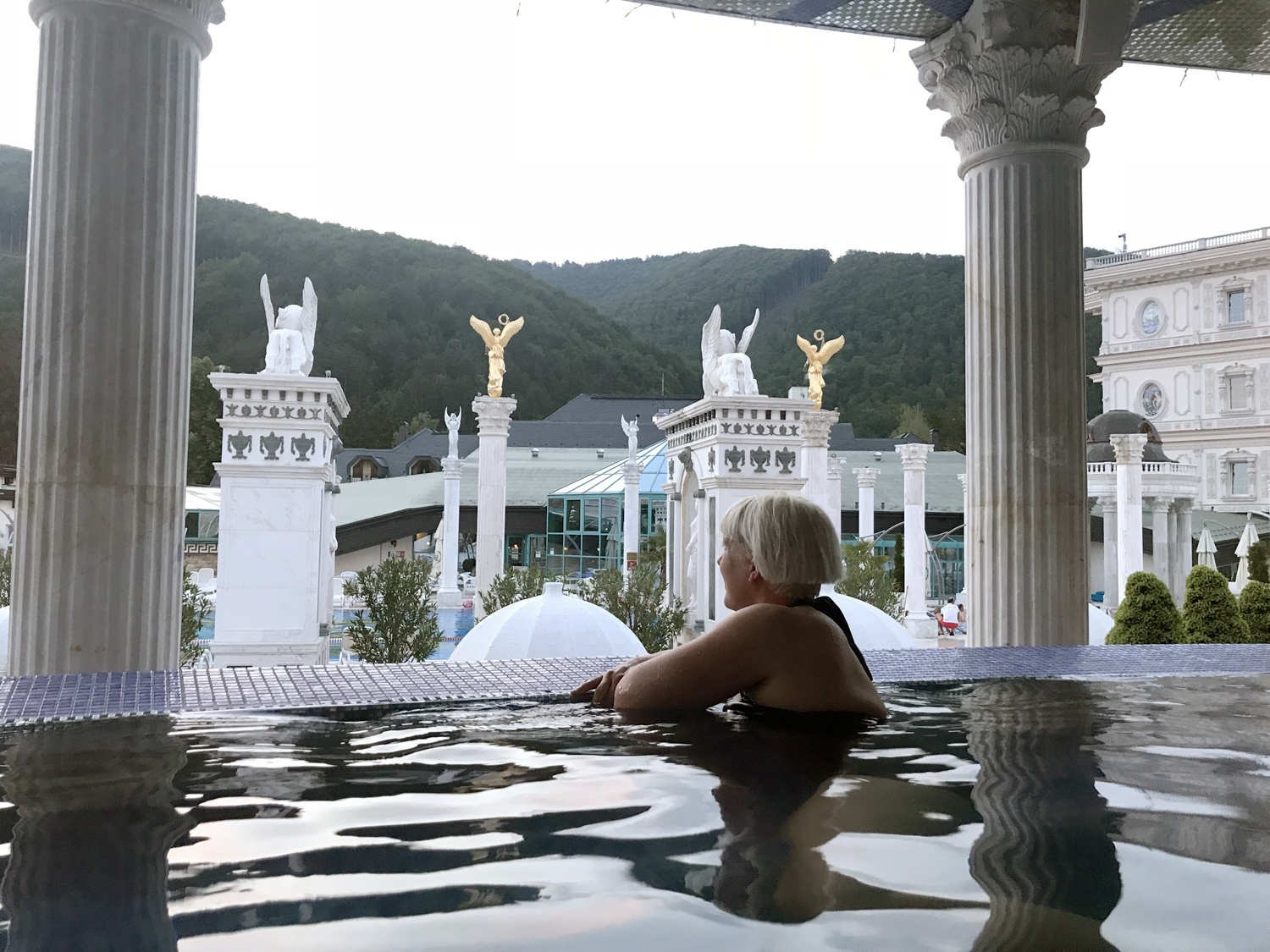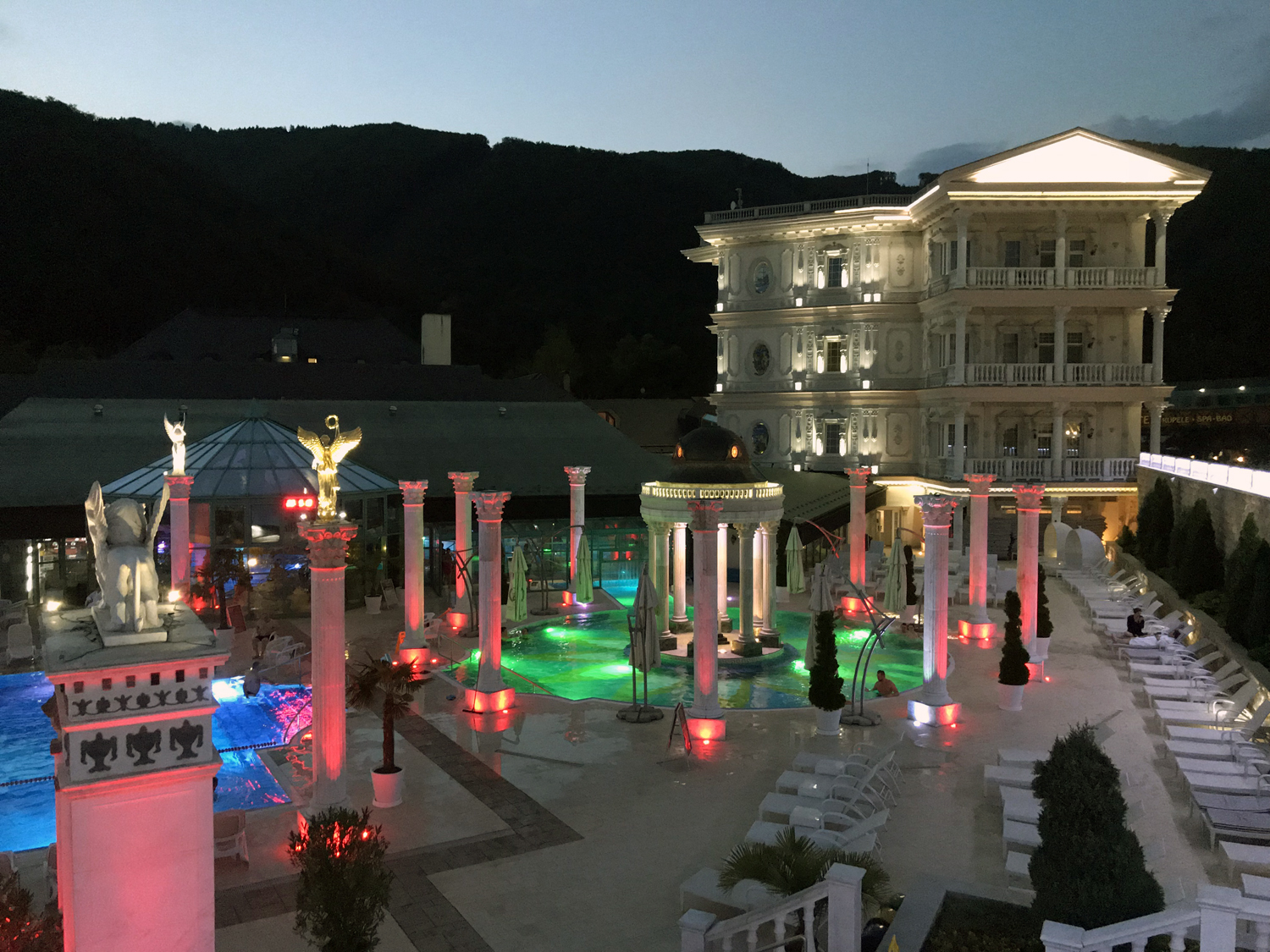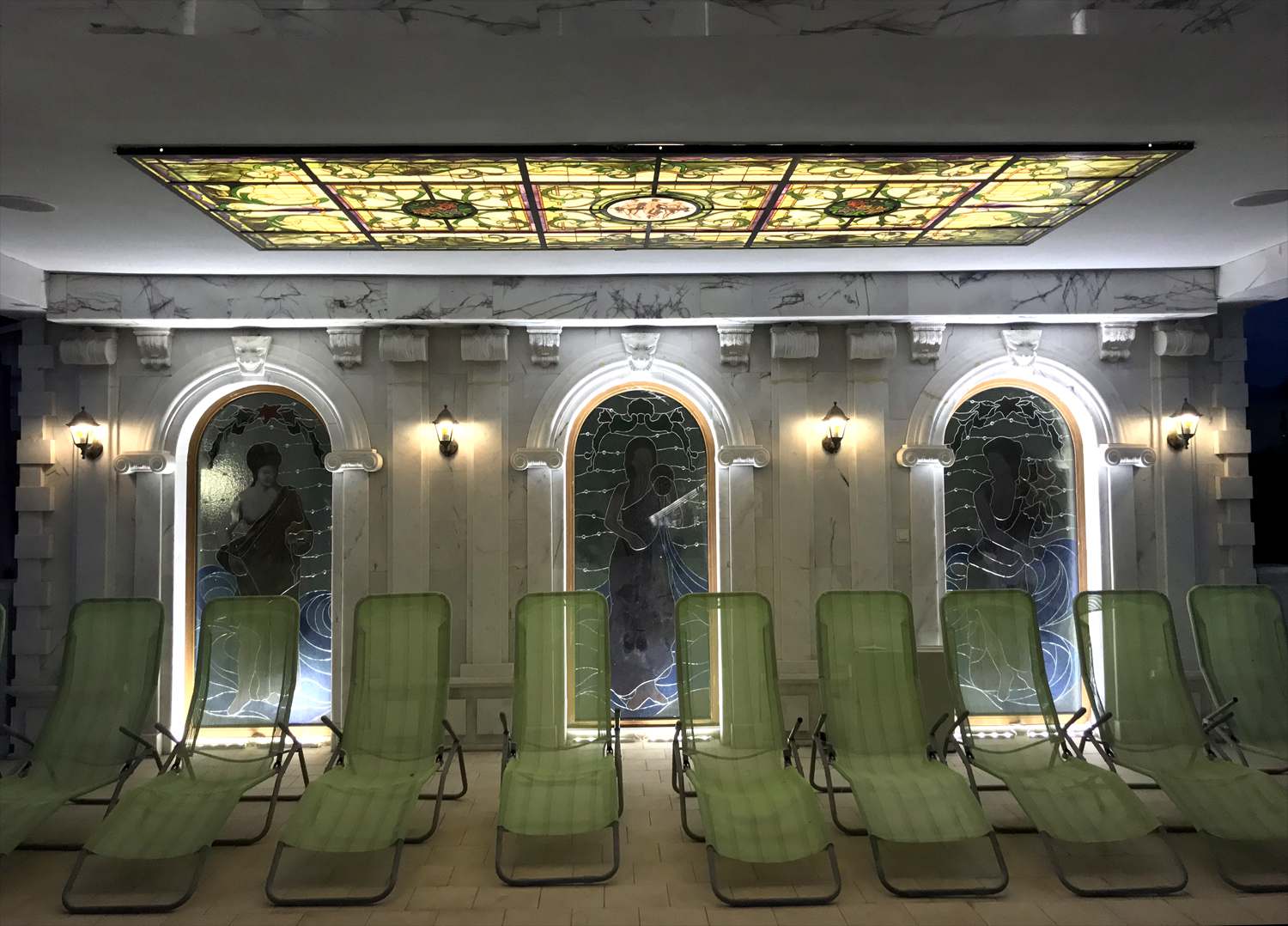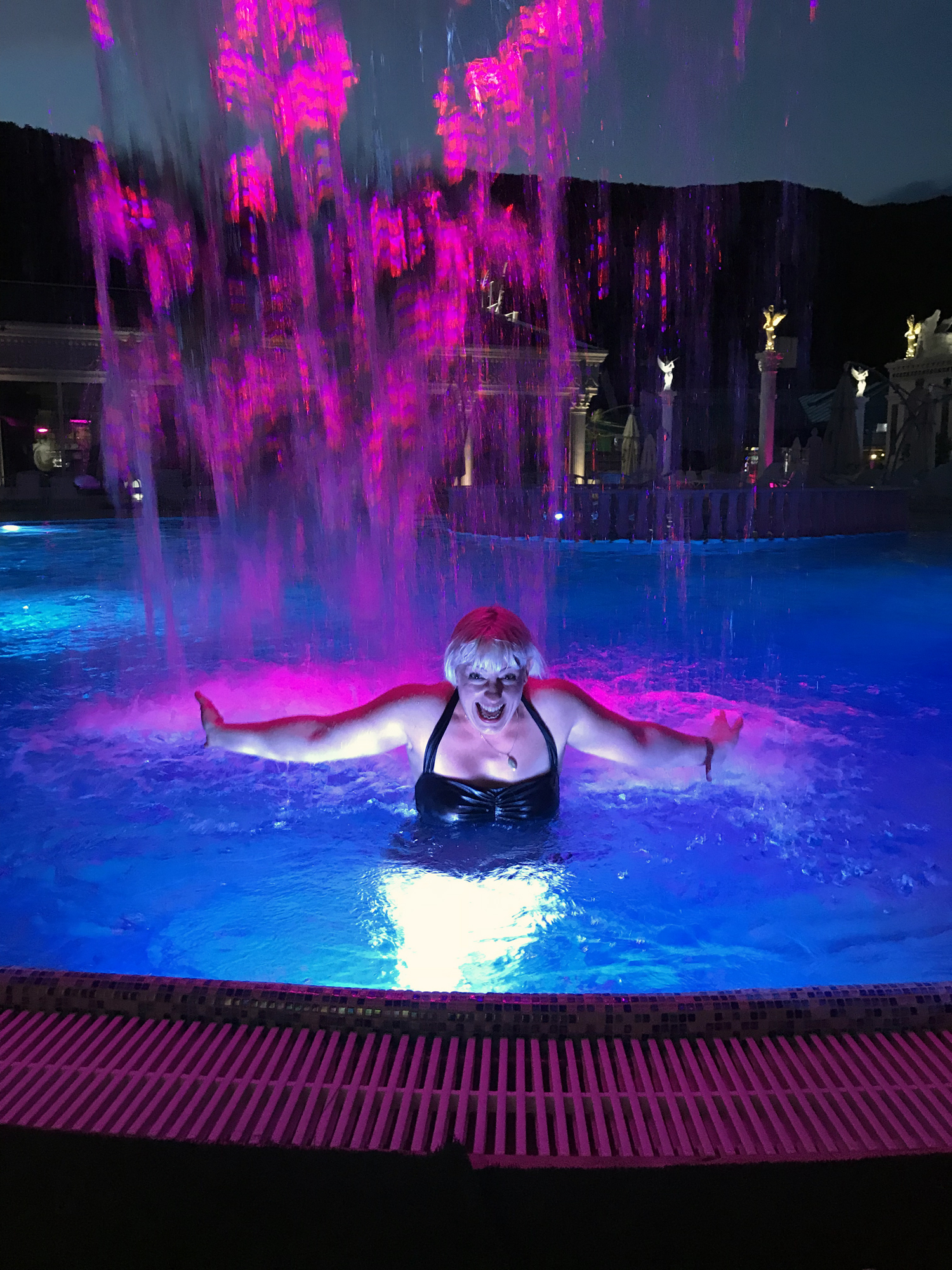 If I can offer some advice, I would say take flip flops with you. I didn't, and tried to use the hotel slippers, but some of the walkways were REALLY slippy when wet and I nearly stacked it multiple times. Wear proper footwear people!
If the weather isn't up to outside lounging, then the inside pools are also filled with warm thermal water, dimly lit with coloured lights and also have jets around the walls for a perfectly relaxing atmosphere. Near the indoor pools you can also find the entrance to Sauna world and the Natural Spa.
Sauna world contains a number of steam rooms, scented with essential oils, and a sauna and cold plunge pool. Swimwear is not allowed in the Saunas, but that doesn't mean you have to wander round in the nude, you're provided with a sheet that you can wrap yourself in for decency! Normally I'm a huge fan of steam rooms, but I felt a little underwhelmed this time and I'm not sure why. The rooms themselves were amazing, but I think that on this occasion the beautiful weather and the outdoor baths had just stolen my heart.
Through a set of sliding doors you can then find the Natural Spa, this is a more relaxed part of the complex and is adults only. I was a little apprehensive as I'd been told that some of the pools and areas of this spa were swimwear free, and I was concerned that I would wander into the wrong part in my swimming costume and get told off by naked people, but, obviously, this didn't happen.
In the Natural spa there is another thermal pool and several more unique facilities. We loved the aquarium, who doesn't like watching fish? The Kneipp path was less of a hit with Mr LLL. It consisted of 4 shallow pools, 2 hot, 2 cold, with a rocky bottom. The idea is you walked from pool to pool and the rocky bottom massaged your feet while the changes in temperature stimulate your circulation. I thought it was an acquired taste and felt so weird it must be good for me. Mr LLL thought it was some kind of cruel and unusual punishment.
My Roller Derby battered body really felt the benefits of the thermal mineral spas and the massage jets. In just 2 days I could feel long held aches and pains melting away. I could easily spend a week just moving from pool to pool with occasional Pina Colada breaks on a sun lounger and it would be worth it. I've never felt so relaxed.
The Treatment Rooms
If you enter the spa by the front entrance from the street then you'll find yourself in the reception area for the beauty and treatment areas.
The first thing you'll find is a large, constantly flowing, water fountain. This is the water from the thermal spring, and drinking it is supposed to help detoxify the body. It's warm, but it tastes pretty good! The fountain has a constant stream of people filling water bottles or glasses to drink the water, and its free, so drink as much as you like! Traditionally it should be drunk from a small porcelain cup with a spout. I did not have one of these, but never fear, I did manage to find one in a gift shop and bought one back for you guys (keep reading till the end!)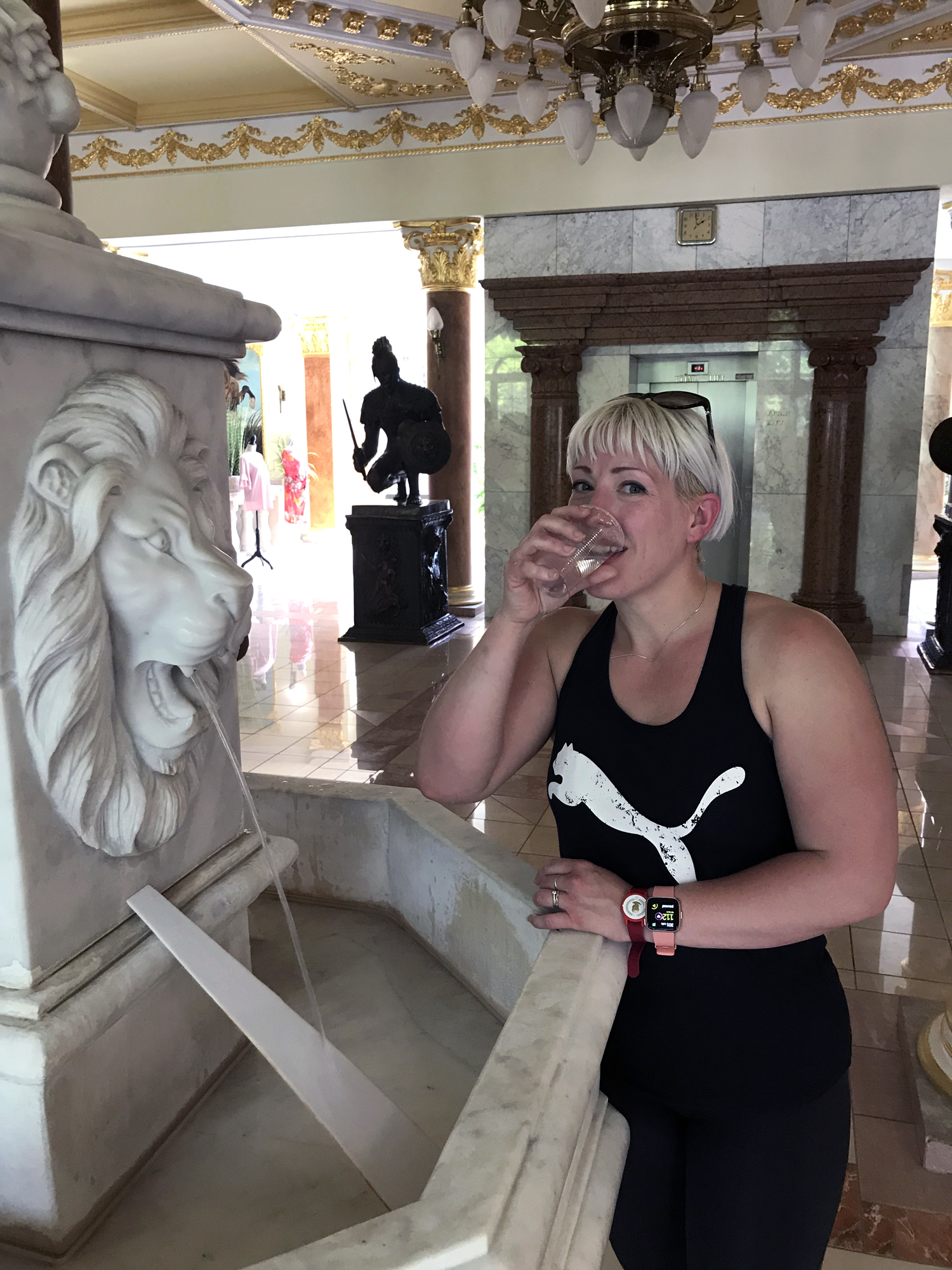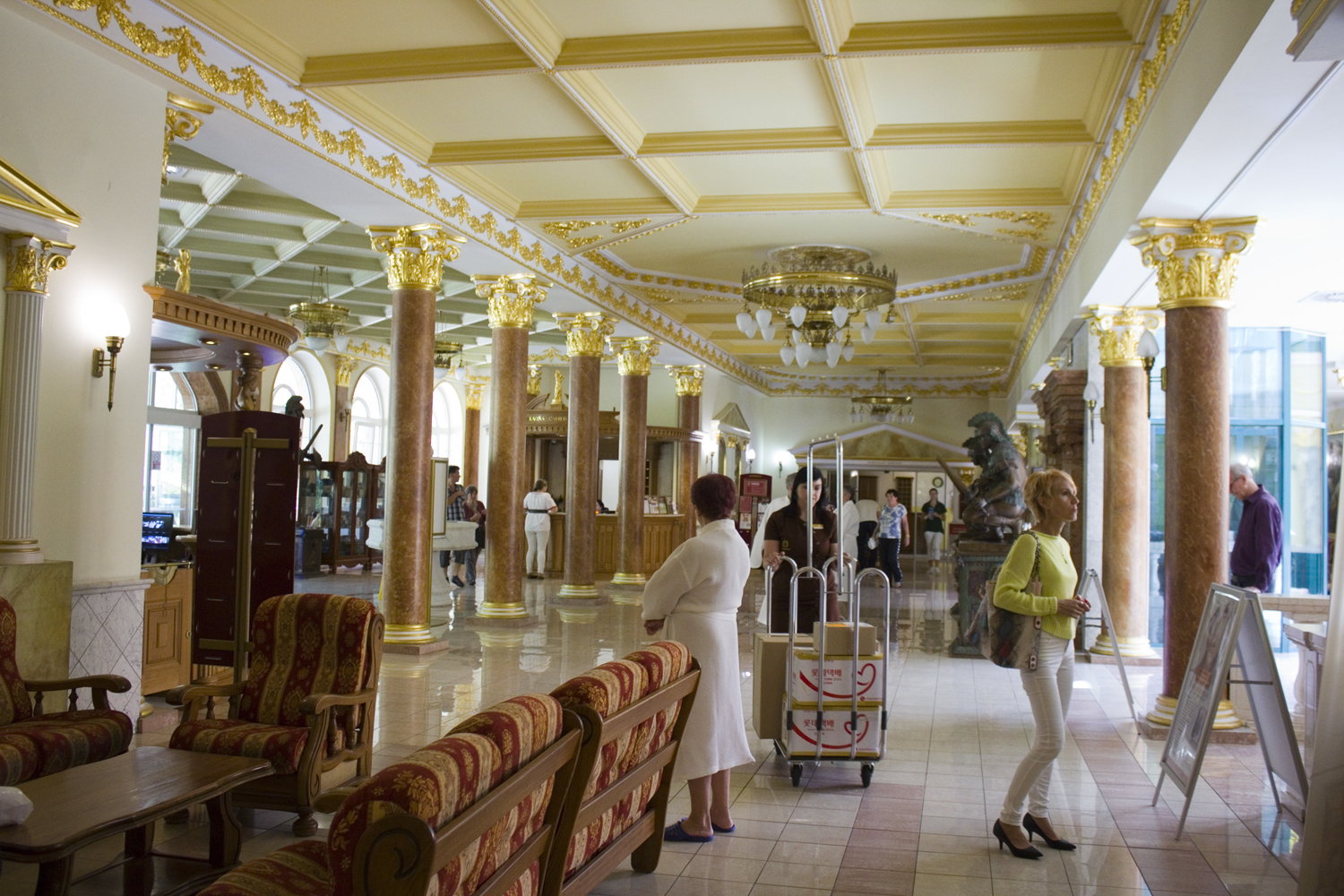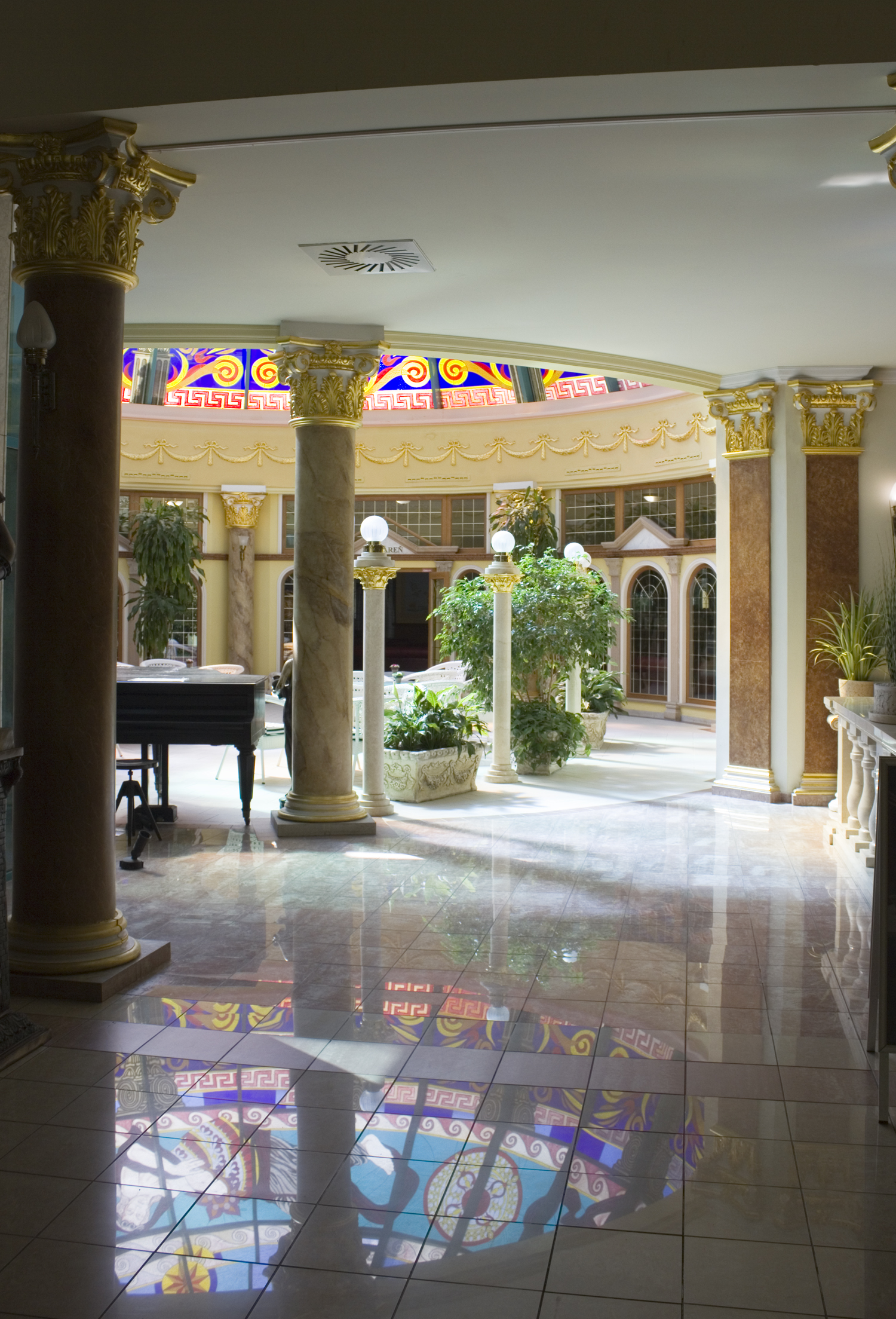 Upstairs are the massage rooms and Whirlpool baths, which need to be booked separately from the rest of the spa.
Downstairs you'll find the fitness centre, the beauty therapy suite, plus some of the more "medicalised" spa treatments that are offered by Spa Aphrodite. There are bookable treatments that you would expect. Mud wraps, assorted bath treatments, facials and manicures, but there is also the opportunity to see a doctor and to get more intense treatments, these might be hydrotherapy, or there are various machines with heat treatments available. I found this fascinating, as it's something you don't often see in UK Spas, where it's viewed more as a luxury these days. This is more reminiscent of Spa hotels in the 1930s, where people recuperating from illness, or suffering from arthritis would go to recover.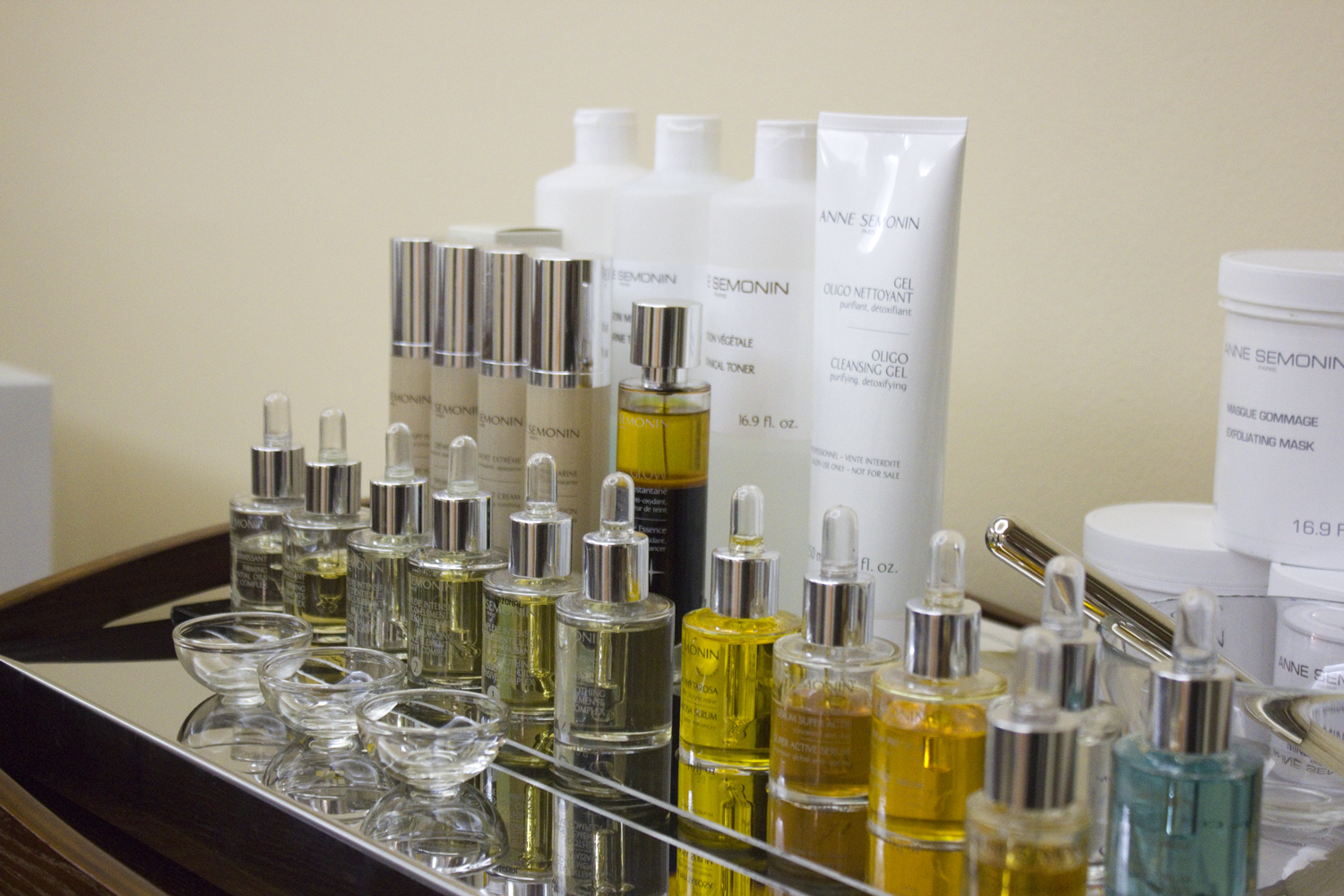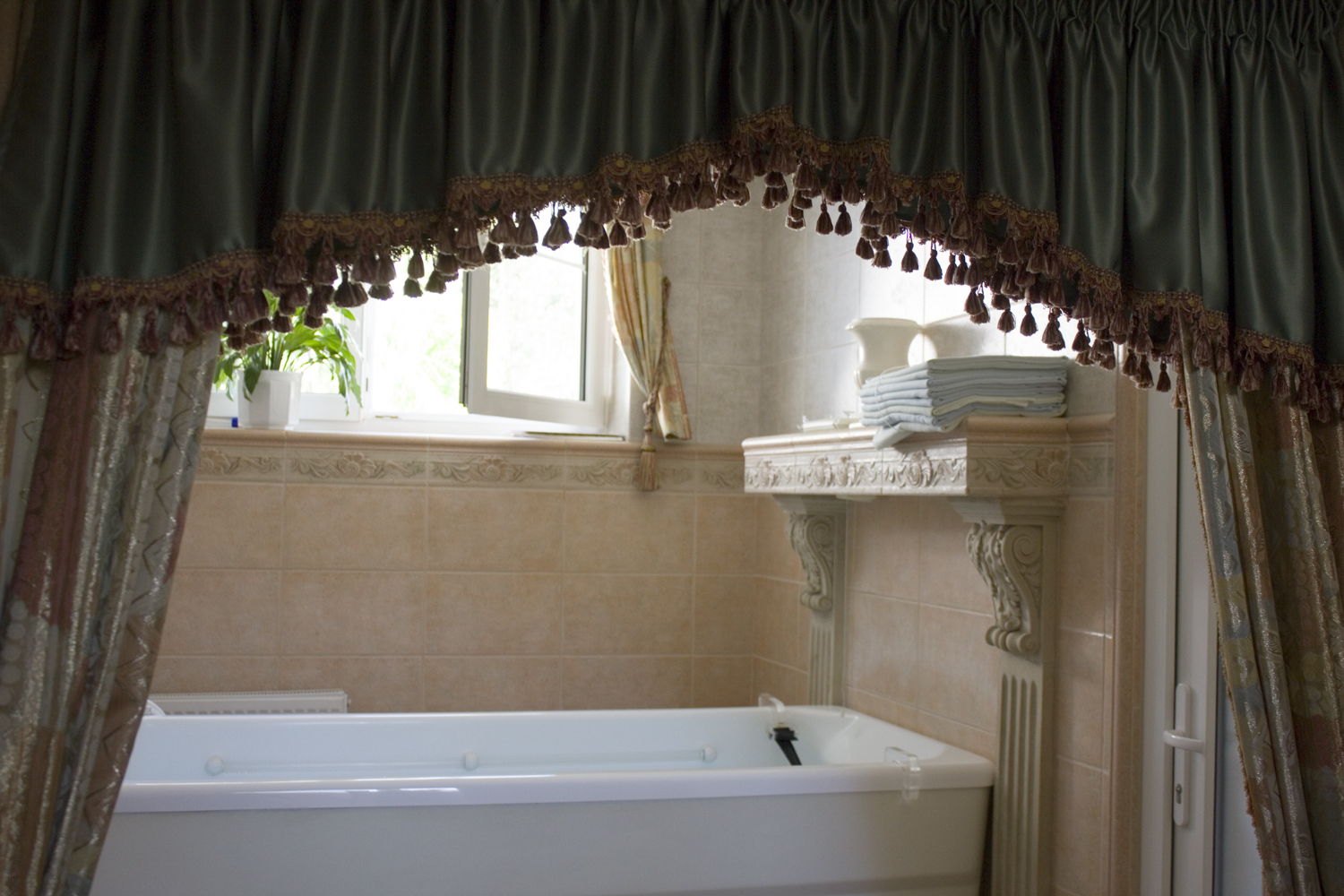 While we were there we made use of the fitness centre. Some of the equipment seems a little dated, but it's well maintained and there are a selection of cardio machines and weights to make use of, as well as a Smith machine. The room is NOT air-conditioned, however and on a hot sunny day with a glass sky light we definitely needed to head off to rehydrate with some of the mineral water afterwards!
On our last morning we were booked in for a couples Whirlpool bath. This comes with a bottle of sparkling wine, as we were booked in for 10am, I wasn't sure if we would be offered it. But there it was, a lovely bottle of bubbly, and 2 plastic champagne flutes, safe for wet hands, to drink in our own private candlelit whirlpool bath.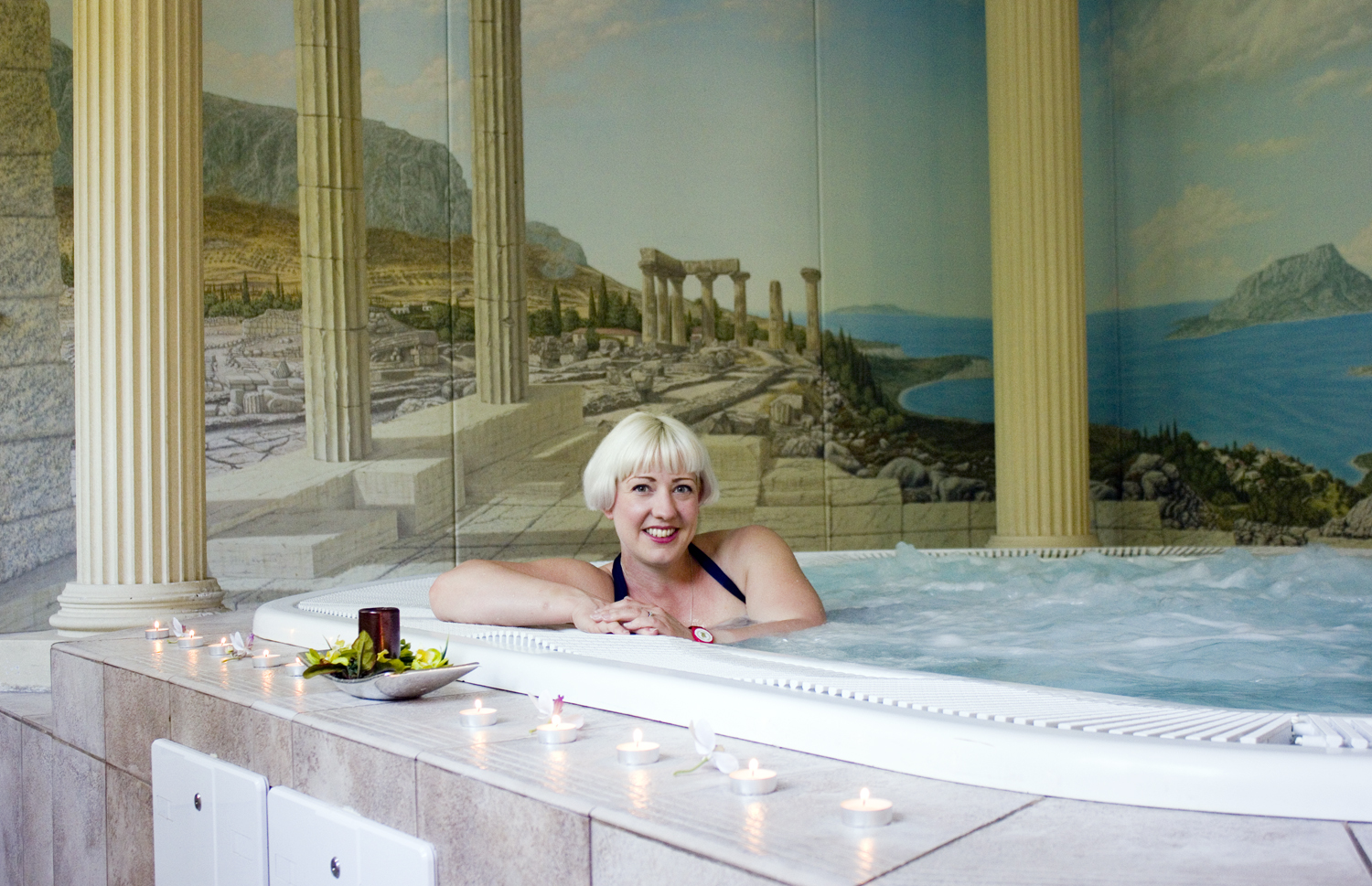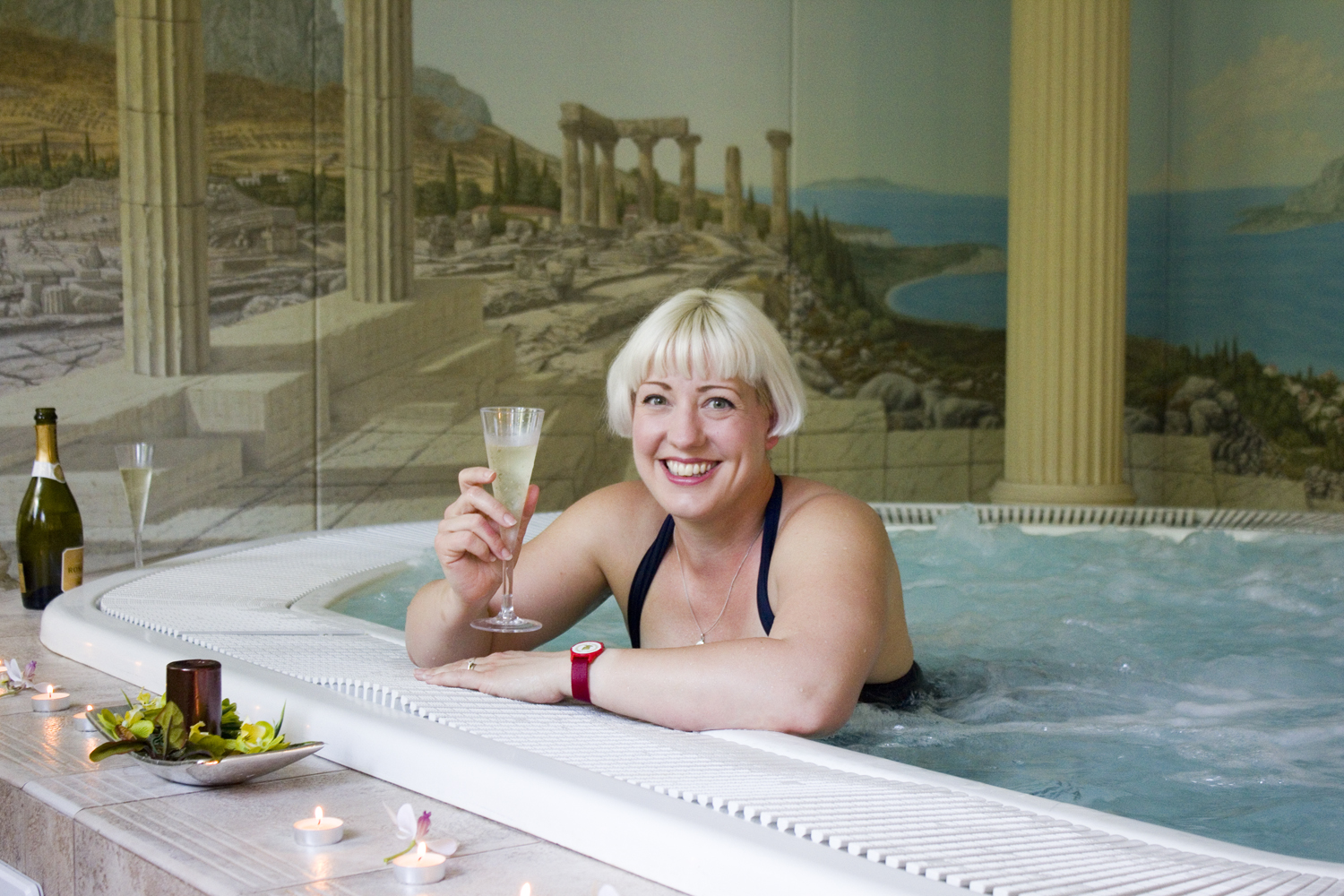 One of the things I really was impressed with was the reasonable cost of the extra treatments, there were many hydrotherapy treatments available for as little as 8 Euros. A basic massage was around 25 Euros, though there were many more exotic versions available (Malibu massage anyone?)
The bar was also very reasonable, with a large beer cost just 2.80 Euros and a bottle of Prosecco at 22 Euros, which is certainly very reasonable for a smart hotel bar!
The Low Down
Ok, so we're over 2500 words in now, so if you made it this far, then YAY YOU!
When I asked on my Instagram over 90% of people said they hadn't been on a spa break before, but would love to.
If you fancy being adventurous and making Slovakia your first trip, then read on.
The tour company that sent me along were called Legacy Tour. Organising these trips is a bit of a new venture for them, in an attempt to introduce the gorgeous countryside of Slovakia and the thermal spas to a UK audience.
Aneta at the tour company was just lovely and helpful, and it seems that in the future they are planning to offer more tours for next year, as well the opportunity to book your own dates.
In the meantime, however, they are organising a trip to the Spa Aphrodite from the 5th-12th September 2018.  The package is pretty amazing. It includes accommodation and that awesome breakfast and dinner buffet, plus access to all the pools and spas, AND you also get 7 treatments included with the package, to bliss you out fully, and an organised trip to visit a traditional Slovak town and castle.
Package prices start from £1,398, which is about £200 a night. Not bad considering what is included! You can also get a £139 discount off that price using the code LLL15.
Take a peek at Legacy Tours for all the information, and if September is a bit soon, I do urge you to follow their social media to keep an eye on what they're planning for next year!
As part of a long held tradition, I have bought you all back some amazing gifts from my little holiday!
I managed to track down a Rajecke Teplice spa drinking cup for you, drink water from it, drink vodka from it, whatever takes your fancy! I've also grabbed you a Spa Aphrodite fridge magnet, so you can enjoy the beautiful lights until you get chance to visit in person!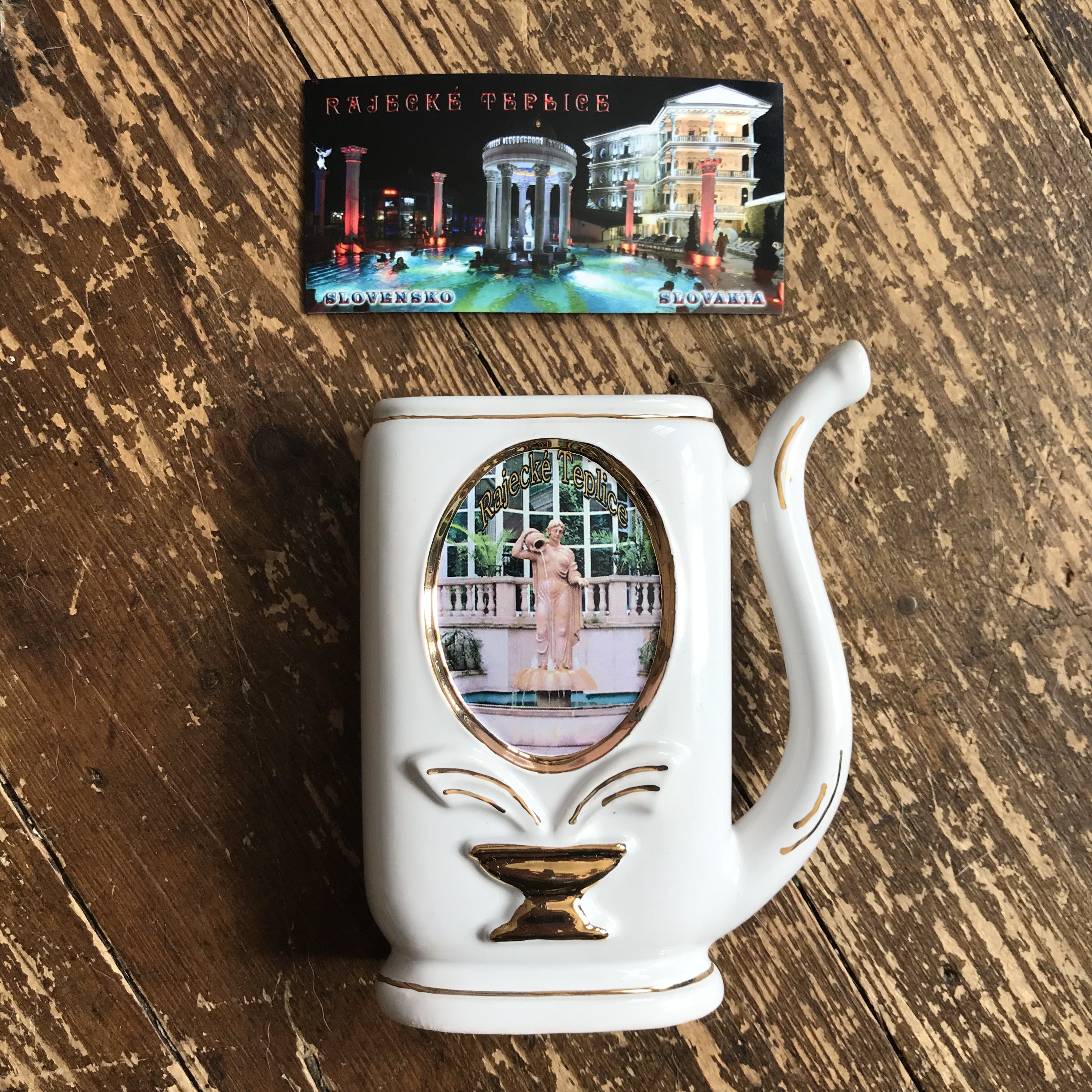 I would get one for each of you, but that's not really possible, so if you want to get your hands on one, just leave a comment! Tell me your spa stories! Have you ever been on a spa holiday? Visited an overseas spa, or even a UK spa? Do you love spas or hate them?
While you're at it you could pop over and like Legacy Tour on Facebook. I'll pick one comment at random on 13th June to win these amazing super expensive prizes!*
*may not be super expensive.
We were the guests of Spa Aphrodite and Legacy Tours who covered our travel and accommodation only.
As ever all opinions and holiday souvenirs are my own.