I don't know if you noticed, but it's kinda warm.
In attempts to cool down I have been sleeping with ice packs in my pillow case, keeping all the curtains closed, and generally skulking around in loose clothing feeling grumpy in a very British way.
One thing I have not given up on though, is make up. It takes a lot to make me give up on make up.
Fortunately I am well practiced in the Summer make-up products that will make me feel like a human being on a hot Summer day. Lots of these products are also great to wear to the gym, or anywhere else where you'd like to feel like a human being but will also be doing lots of sweating (I use them at Roller Derby!)
So today I thought I'd share a few of the products that get me through hot Summer days feeling human. Ish.
You can see from the state of some of them that they've spent a lot of time kicking around in my handbag or make up bag, evidence of their usefulness!
Some were products that I originally got for free and then became "must haves" and others I went out and bought, but they're all essential in my Summer arsenal.
This is a total dream product to keep in your handbag. I've tried all sorts of blotting tissues and powders in the past, and haven't really fallen in love with any of them, but this stuff is awesome. You can see from the state of the tube that it's well loved!
It's a stick that allegedly contains invisible blotting spheres. I don't know about that, but I do know that when I have a shiny face I sweep it around my nose, chin and t-zone and then gently blend it in so it mixes with any foundation that hasn't yet slid off my face. It returns my face to matte smoothness, and minimises the appearance of pores.
I've also had it at least a year and it's still got lots of life in it, so it's a really great investment product. I can't stand pricy products that run out in 5 minutes!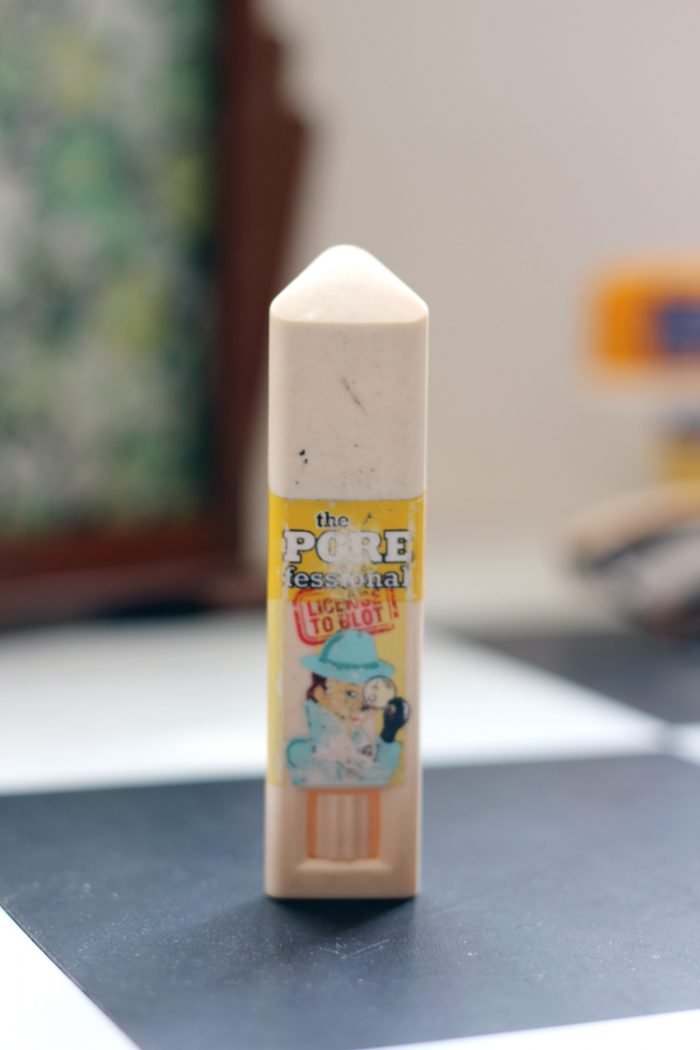 I know, right. I take the shine away and then put it right back on. I do think that in Summer weather a bit of a highlight is much nicer than a completely matte face. This one is a nice bronze colour, so looks good if you have a light tan and isn't too glittery.
I sweep it across my cheekbones and blend in well.
This is a lip and cheek stain, though I primarily use this one on my cheeks. It's a light poppy pink colour and is virtually indelible. Where as I find that powder and even cream blushes, can sometimes go patchy if I get sweaty, or just disappear completely, this doesn't.
I dot a little on the apples of my cheeks and blend it in and it's a lovely pink, glowy, healthy colour. It lasts all through derby practice as well as on hot days.
Another bonus is that when I thought it was run out I started storing the bottle upside down. I have continued to use it for a full 6 months so far. Top money-saving tip for you there.
It also comes in a travel size for just £5 if you don't want to splash out on the full bottle.
I originally reviewed this one back in 2015 and it's still going strong. See, I told you it lasted ages. I use this as a cheek tint, but I think it works best in winter for that. In Summer I use it on days when it's just too hot to face a creamy red lipstick. It adds a stain of red to my lips that stars quite deep. I find it fades through the day slightly, but evenly, and you don't run the risk of rubbing it all over your face if you decide you're too hot and do something stupid like rub your face with a towel.
As you can see from the state of the packaging it has been well-loved in the last 2 years! You can see the original pretty pictures in my 2015 review.
I'm afraid I didn't realise quite how many of these amazing products came from Benefit until I started writing the post. What can I say, they do make some good stuff worth splashing out on.
I started using this for Roller Derby as my carefully applied brows would sometimes go patchy and start to wear off in sweaty training sessions. It was so awesome it got promoted to every day use. It also stops the occasional problem I have of half of my eyebrow wearing off when I use my DSLR!
Some people say it makes their eyebrows crusty. I think they may be using too much! I brush the flat side of the wand over my brows to add some product, then use the bristles to brush it through and it stays put through anything.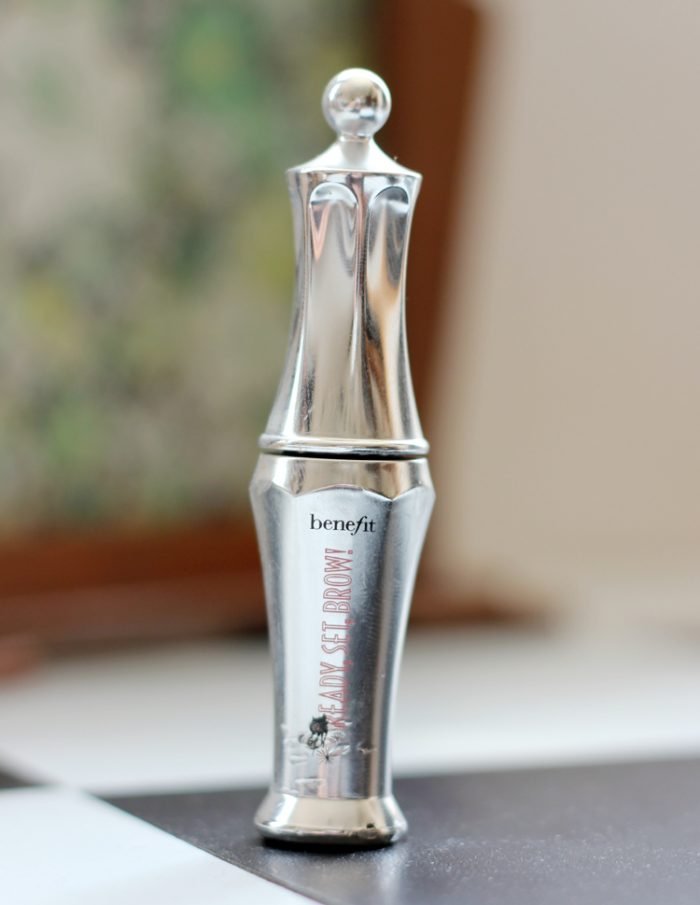 Do share if you have any must have Summer make-up products, I always love to try new stuff!