These shoes are the first piece of leopard print clothing I ever owned. I never really thought of myself as a leopard print kind of a gal. Then, all the way back in 2013 these shoes were my first tentative step (ha! See what I did there?) into leopard print.
Then Lipstick Lori managed to convince me that leopard was a neutral, and since then I've dabbled in all kinds of leopard print, from shoes to weight-lifting gloves.
Those leopard shoes, however, don't get worn half as often as I'd like. It seems I have limited opportunities in my life for leopard print pointy toed stiletto shoes. So sometimes you just have to make your own opportunities.
This opportunity was visiting a pub called the Leopard. I mean, that asks for leopard shoes, right?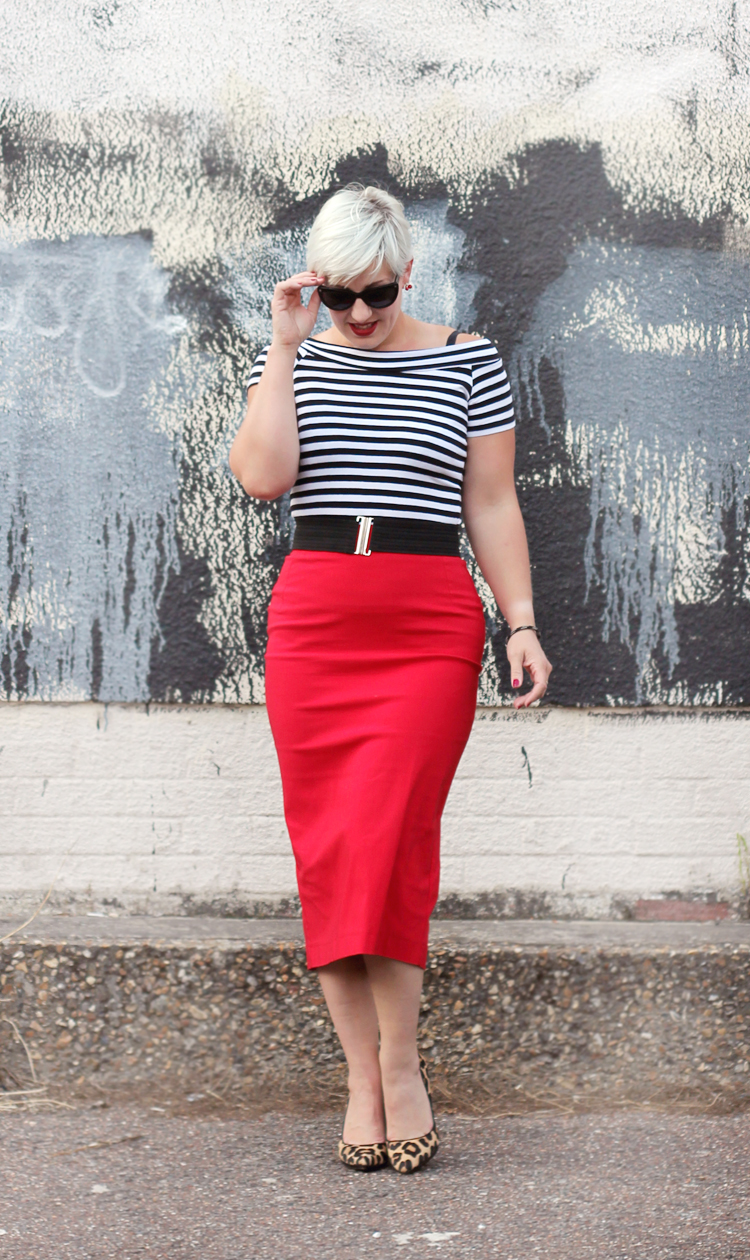 The Leopard is a quiet local pub that we were simply popping to for a post-work pint because Mr LLL was feeling stressy and alcohol is totally a valid coping mechanism. Honestly a slinky red pencil skirt and leopard print shoes was probably a little (lot) over dressed, but sometimes you just get tired of being casual all the time.
I absolutely love this pencil skirt, because despite looking all slinky and wiggle skirt like it's made from a super stretchy fabric and really comfortable to wear. See, it's really a perfect outfit for the pub. It also has a kick pleat in the back, rather than a split which I really like as I always have that terrible feeling that splits are riding up without my knowledge and flashing my pants to everyone.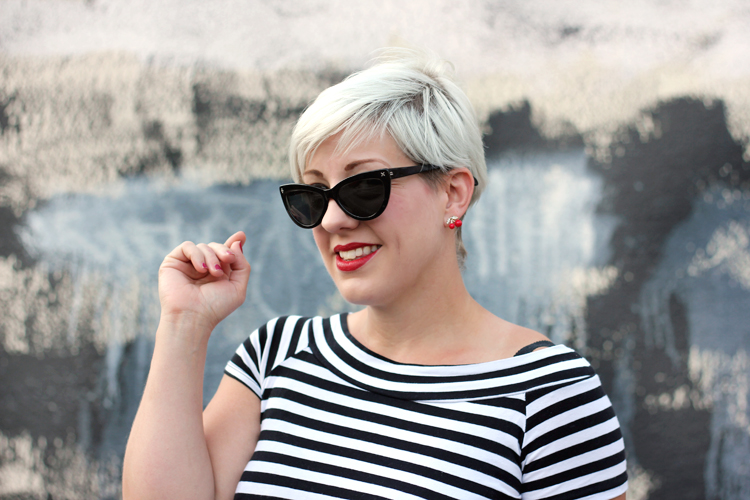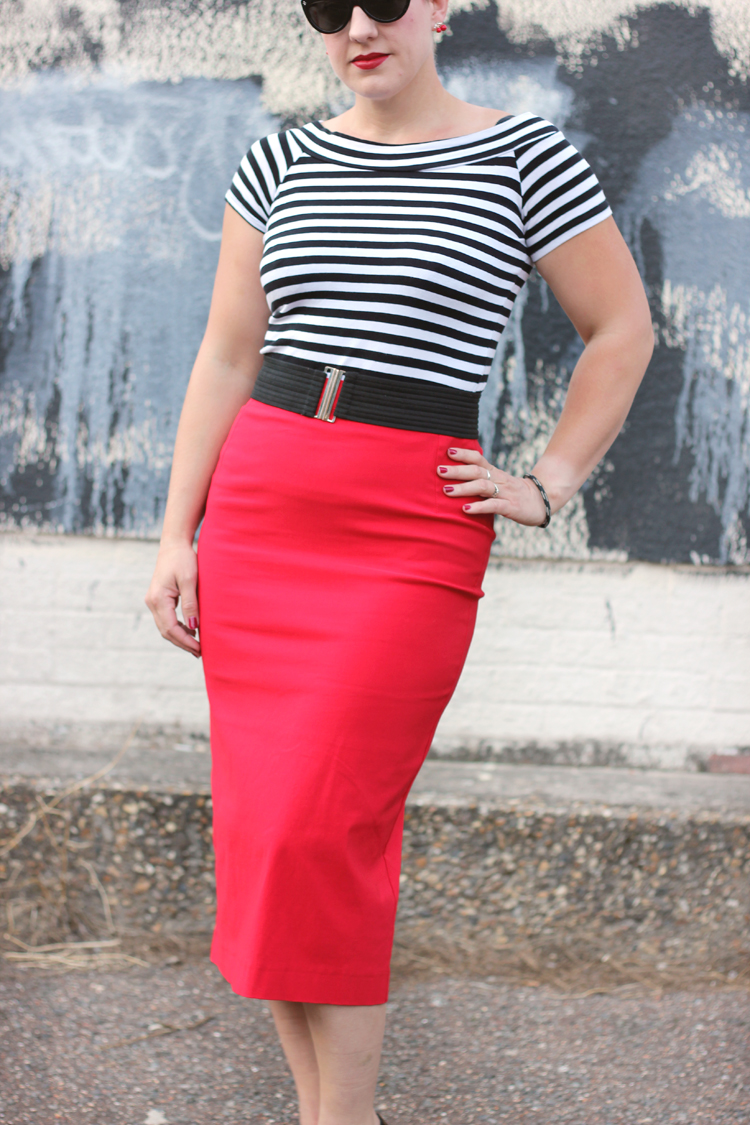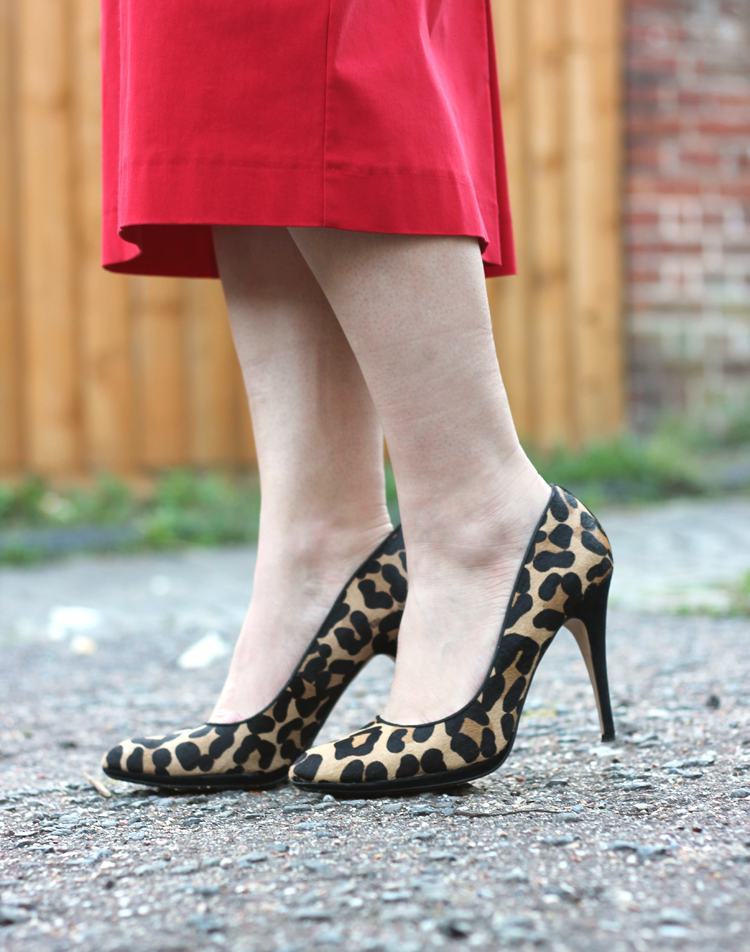 The weather has got a little fresher since I spent my last outfit post whinging about it and I think we're heading for that sweet spot where I don't have to hunt down tights every time I get dressed, but neither is it so hot and sticky that I can't bear to wear any of my clothes.
Late summer and early autumn are probably my favourite outfit times of year. If we're lucky we get 3 or 4 weeks of perfect fresh but warm weather before we head into the endless days of cold greyness where I also can't find anything I like to wear because it's so darn cold and rainy.
Autumn also brings along some opportunities to wear some fancier outfits, which I've been missing lately (hence the inappropriate dressing for the pub.)
Norwich Cocktail Week is fast approaching, then our wedding anniversary, then Christmas. I really feel like we're on a roller coaster ride to the end of 2017 already.
Eeek!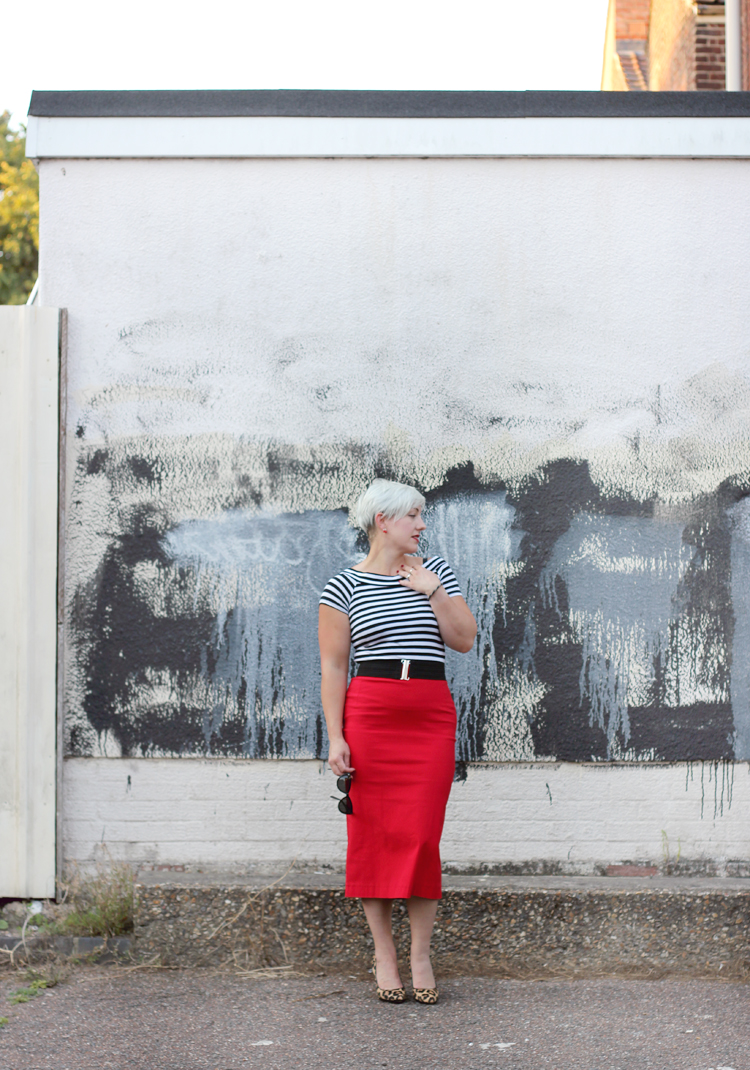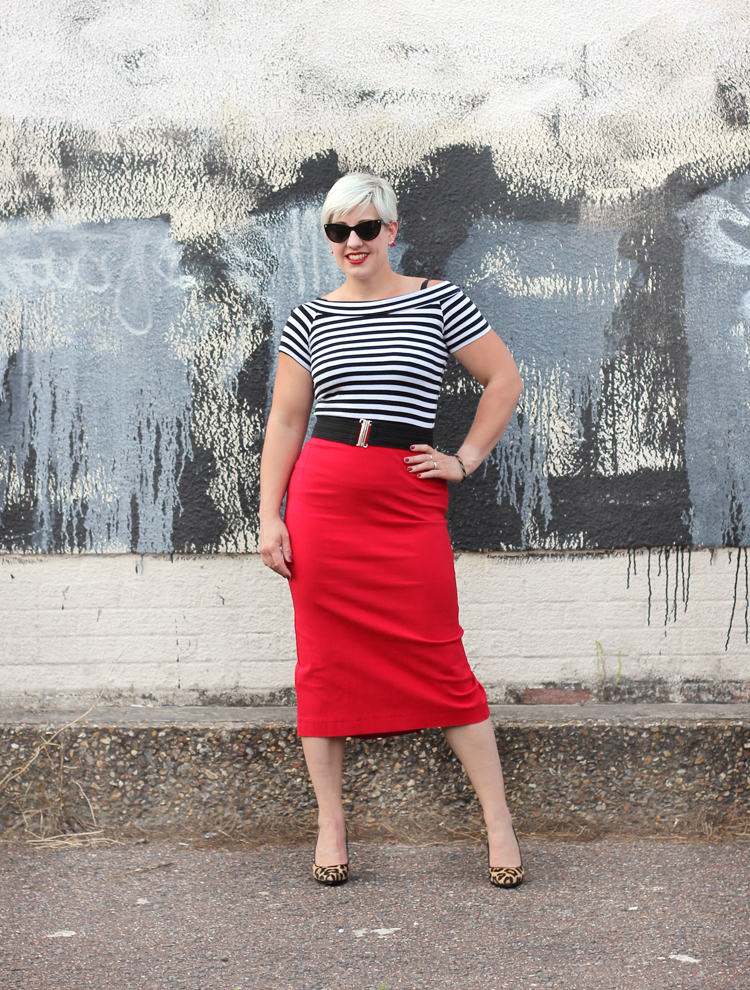 ♣ Top – Primark (similar) ♣ Skirt – Pretty Retro* ♣
♣ Shoes – Dune (similar) ♣