So, we made it through a whole year!
This time last year we were celebrating the end of an era as Mr LLL had been made redundant and we were planning to attempt to make it work with both of us self-employed.
Against all the odds we've made it through a full year, and last night we went out to celebrate.
Last year All Bar One had conveniently given me vouchers to spend on a meal. This year, no such luck, but we went back to All Bar One anyway as we decided to make it an Anniversary "thing".
Also, All Bar One is right next to the Cathedral, so I could prance around in the grounds for outfit photos, even it was inconveniently raining.
Originally I'd planned on wearing a rather lovely red dress out for the evening. But it was a bit strappy, and when the sun disappeared it suddenly felt a bit much for a Wednesday night. Instead I dragged this Phase Eight embroidered dress out of the back of my wardrobe. I absolutely love it, but for some reason haven't worn it for ages.
I got this dress all the way back in 2013, when I wore it out on another rainy night. Maybe it just seems particularly appropriate for rainy days. Who knows?
I've never seen anything like it since, and I'm so glad I got it at the time because it's the sort of dress that would haunt my dreams. It has a crochet lace bodice with mexicana style rose embroidery and a chiffon skirt that makes me feel all floaty.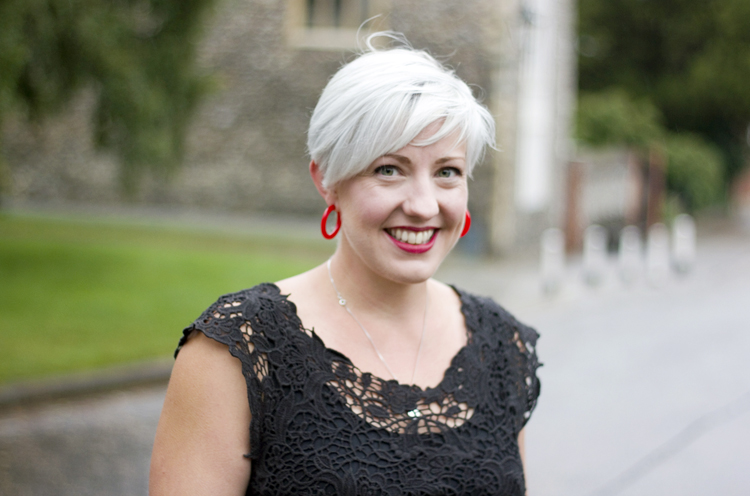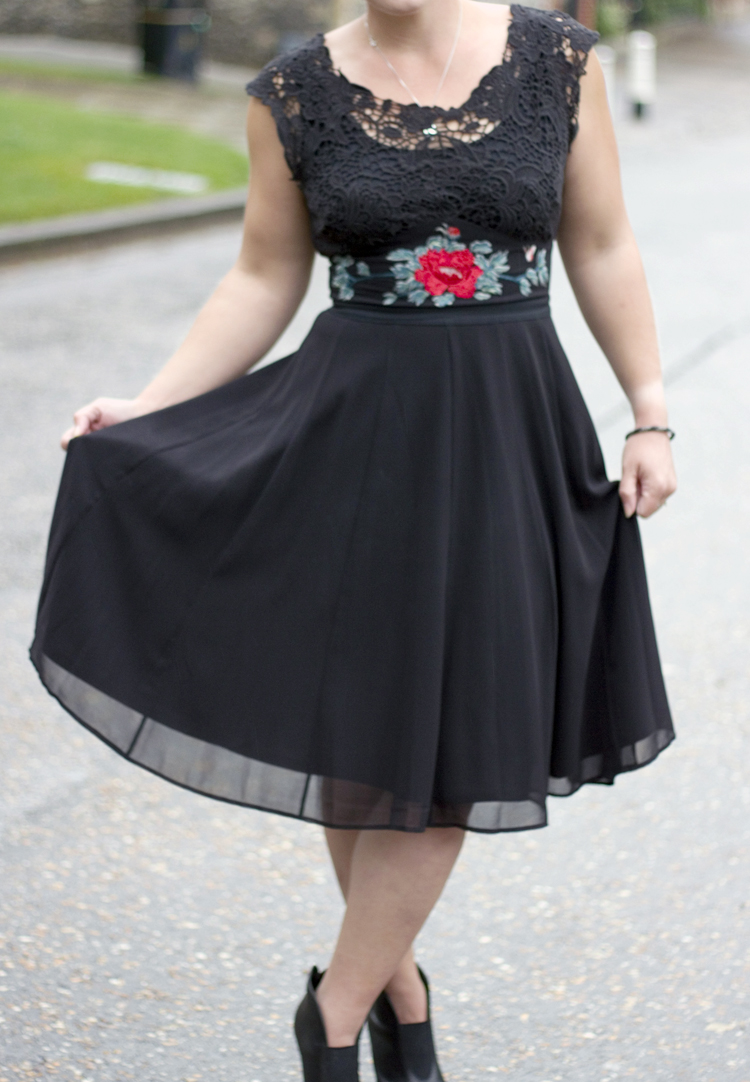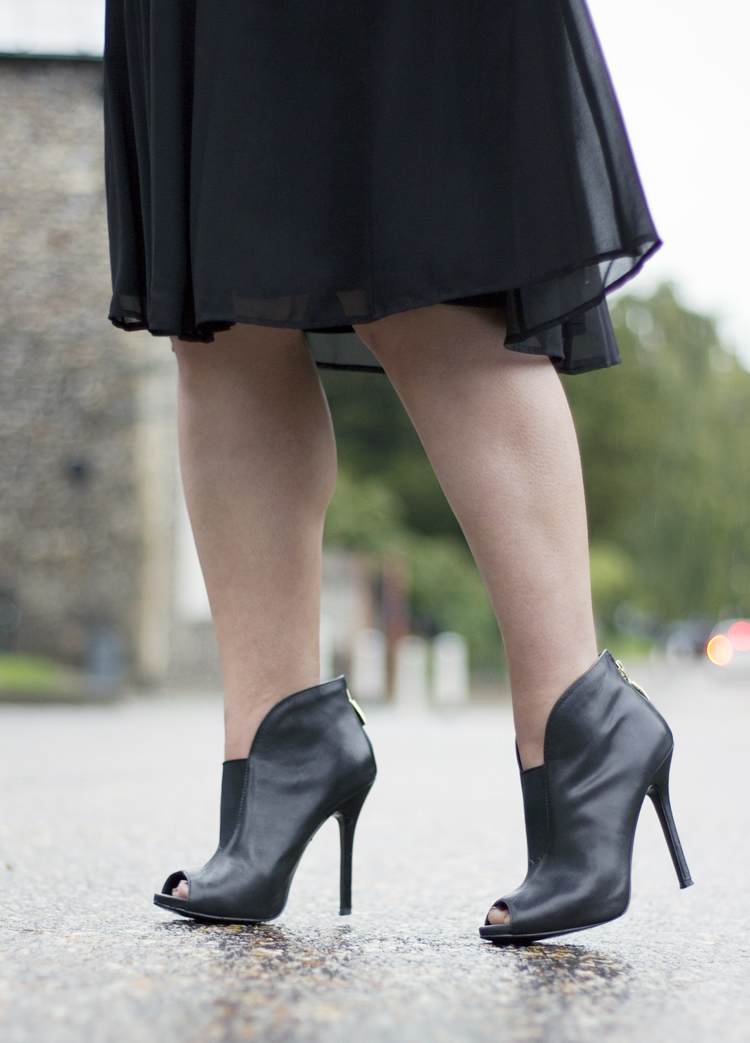 We started with Cocktails at a local Cuban bar called Copacabana, then headed off for dinner.
The Benefits of celebrating on a week night included the fact that we could avail ourselves of All Bar Ones midweek deal menu and have 2 courses for £10, since we are being thrifty self-employed people these days.
A bottle of wine and 2 courses later we tottered off into the night to take a bottle of wine home with us for a Netflix binge.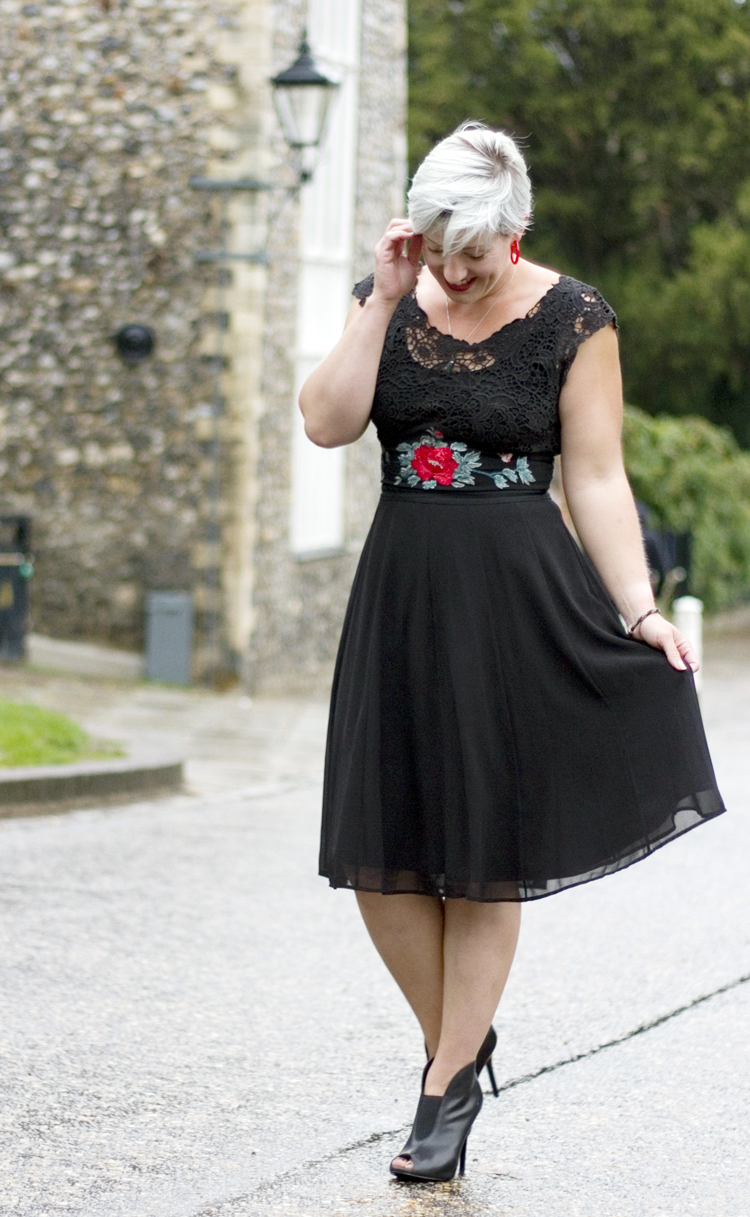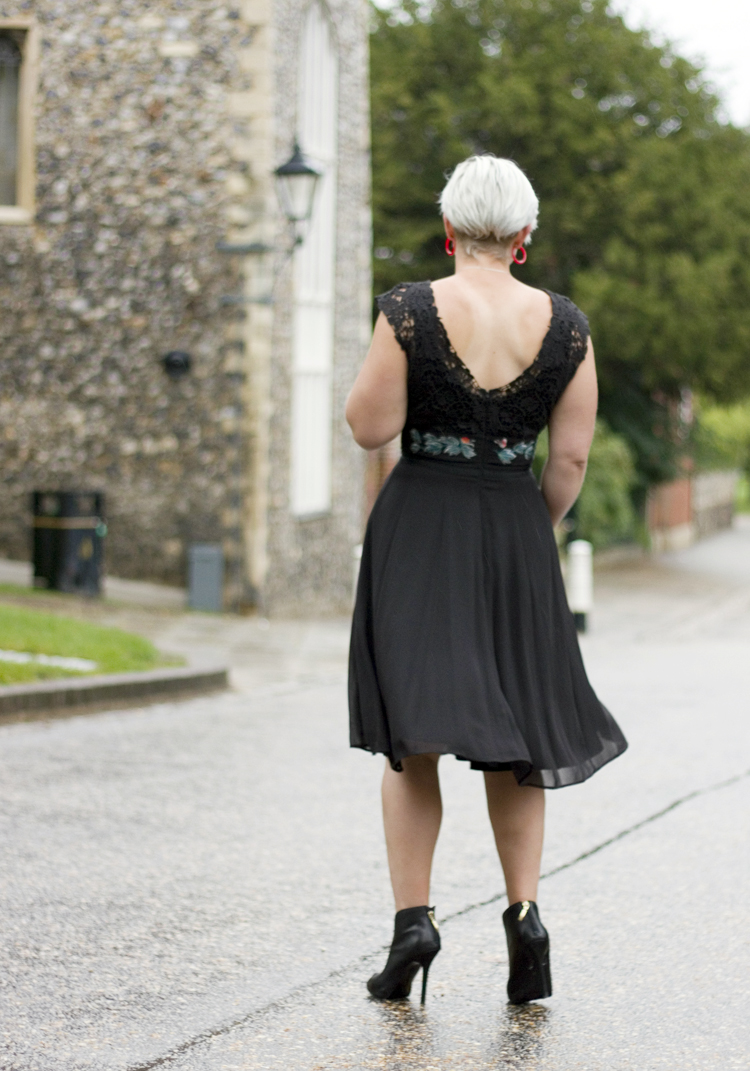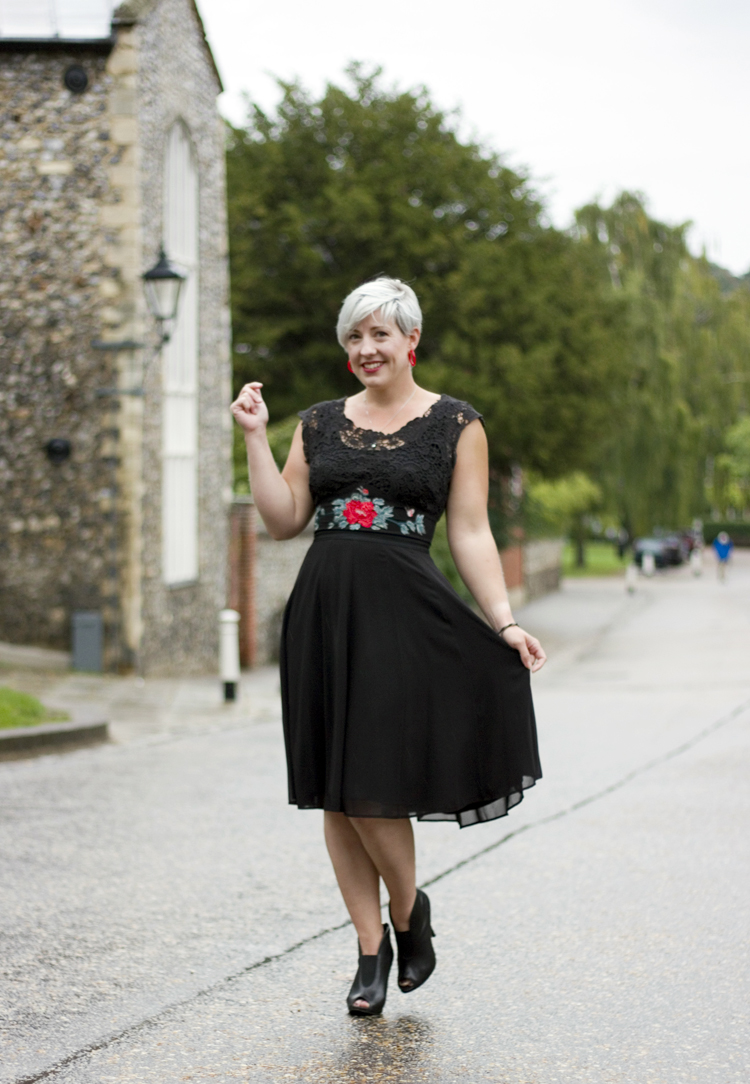 Cocktails, dinner at All Bar One and a Netflix binge might not be particularly Rock 'n' Roll, but it was good to be celebrating making it through a year self-employed.
It's changed our lives a lot. It's definitely not been easy, we've given up a lot of things, but it's worth it in the long run. We get to spend more time together without Mr LLL travelling all the time, and we might have less money, but we really appreciate the little things a lot more!
Here's to the next year!
Oh, and one last thing. Handbags.
Many people mention that I never include them in outfit photos, and I've always said that's because I carry the same black leather satchel everywhere I go. Well. Last night I didn't, I transferred all my worldly goods into a vintage handbag and took that out with me. I didn't think it added much to have me clutching it in all the photos, but just in case you need evidence that I carry a bag, here it is!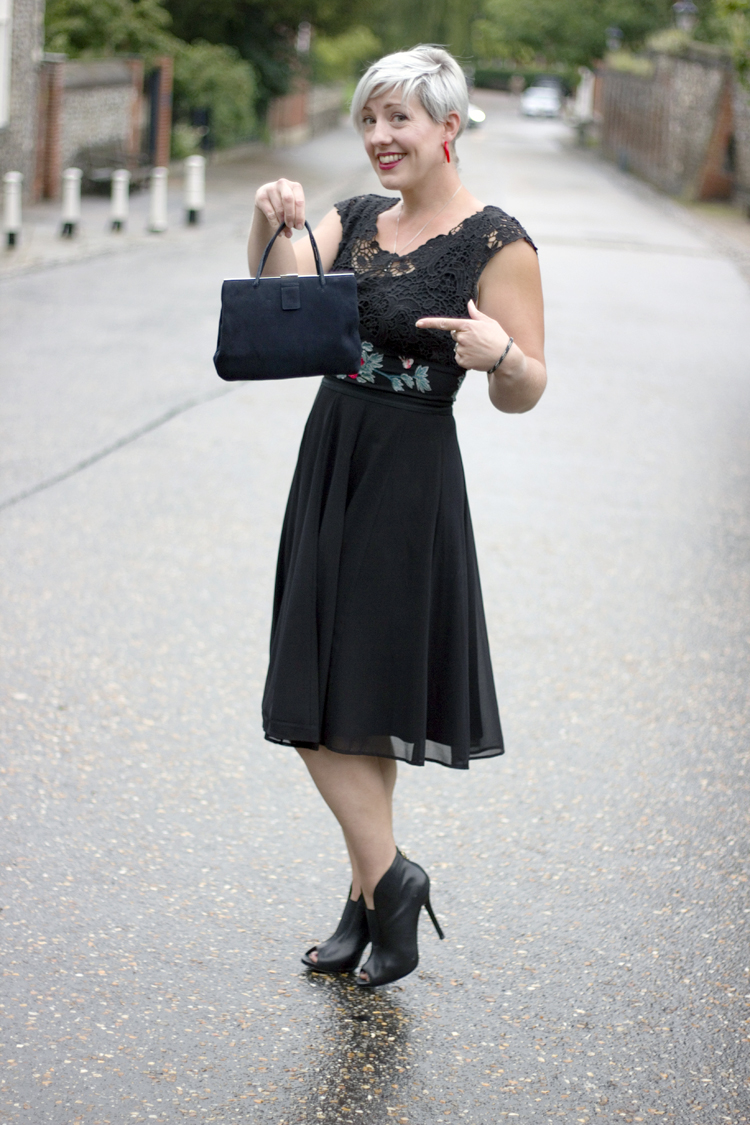 ♥ Dress – Phase Eight (old) ♥ Shoe Boots – Guess via TK Maxx (similar) ♥
♥ Earrings – Notorious Kitsch (similar) ♥ Handbag – Vintage ♥