Halloween is 2 weeks away, and I'm making plans to turn my house into a spooky Halloween grotto for a few nights.
I do love a bit of Halloween tat, as you can tell from my weekend purchases, however I'm not really a fan of the over the top animatronic models and rotting Zombies style of Halloween home decor. Not unless I'm having a party, which I haven't done since about 2006.
Instead I prefer my Halloween home decor to err on the side of the Gothic mansion. Lots of candles, some pumpkins and spooky skulls. Drinking my cocktails out of Halloween glasses and eating my dinner off of Halloween plates.
I've found that, after Poundland, Etsy is the best place to hunt down Halloween decor of the sort that can be used for more than party decorations, so today I'm sharing my top 10 Etsy Halloween Home Decor finds!
I can't help but start with the Cocktail paraphernalia really.
These frosted martini glasses have bats round the edge. Cute!
This one comes from Mr LLLs Etsy shop, and secretly I hope no one buys it so I can use it for dinner at Halloween.
Engraved skulls are infilled with woodfiller for a smooth finish and then sanded down.
Use it to show off your Halloween cocktail supplies, or on the dinner table for your spooky snacks.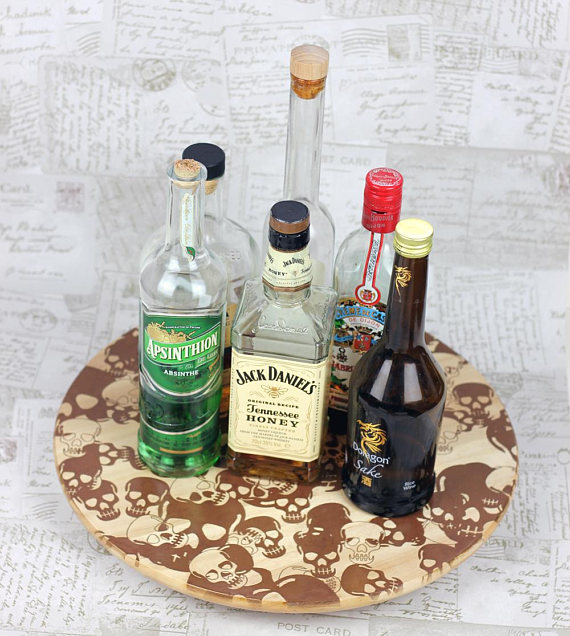 The last bit of Cocktail Decor is these skull Cocktail picks. Use them to spear an onion in your Martini and pretend it's an eyeball!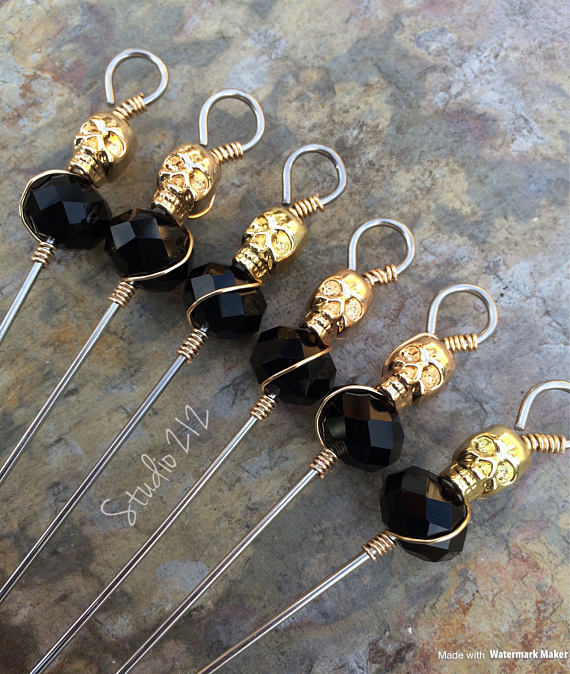 I'm unlikely to buy a special door mat just for Halloween, but "Boo" is nicely understated, so I'm pretty sure I can get away with it for the rest of the year too.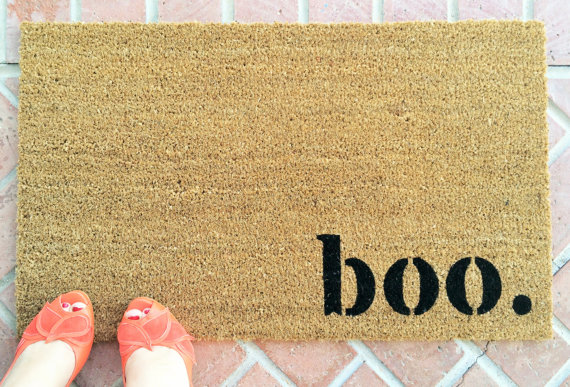 Halloween up your sofa with a Ouija Board cushion.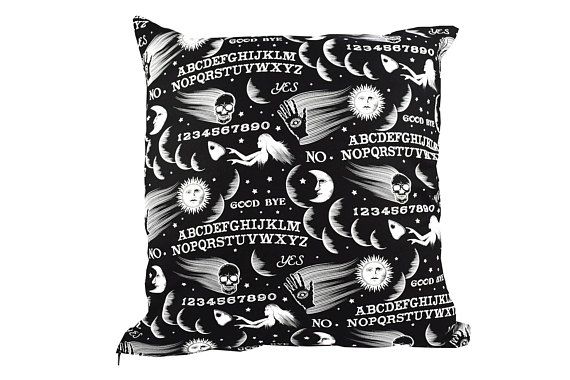 While we're on the Ouija theme, why not talk to the dead while preparing your dinner?
This ouija chopping board is also from Mr LLL shop and is pretty awesome.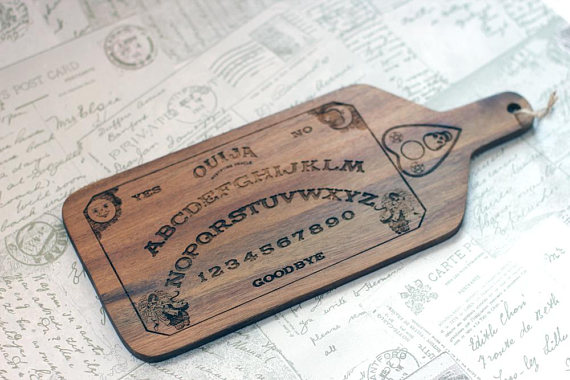 It's worth noting that the frame is not included in this listing, but the print of the raven and skull on the book page background is suitably Poe-esque if you have a frame to put it in.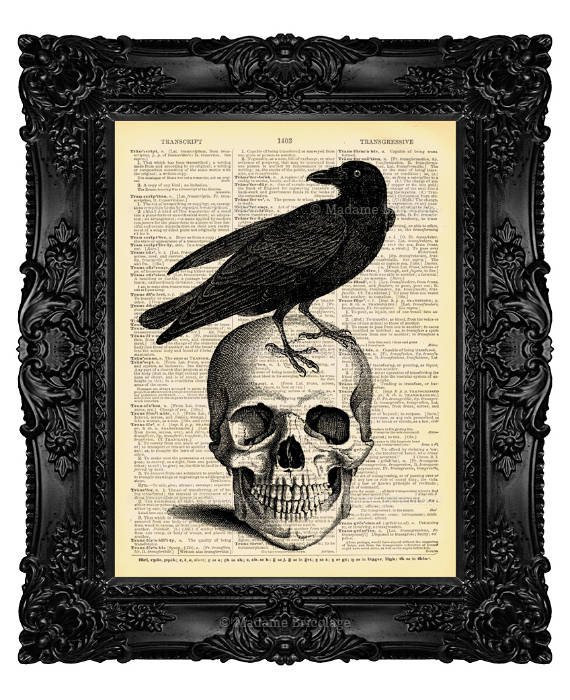 A tombstone candle holder skates very close to the cheesy Halloween decor end of the scale, but being made of wood rather than, say, grey ceramic with fake moss just manages to tip this over into being autumnal home decor, rather than party decor.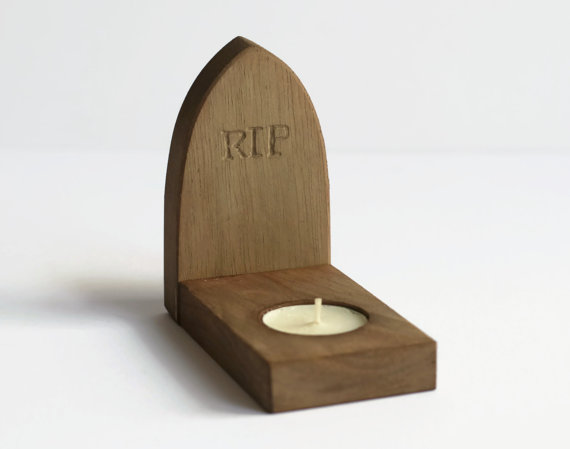 Real Pumpkins go mushy, these wool ones will stay looking pretty on your mantelpiece until it's time to replace them with Christmas decor.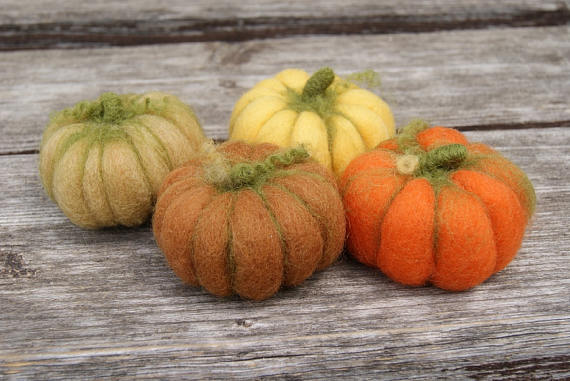 Lastly, I couldn't go without including a mug. I have far too many mugs, but that doesn't mean I'm not tempted to drink my morning cuppa out of this one for the whole of October.
Happy Halloween home decor hunting!