HAPPY CHRISTMAS EVE!
It's Day 11 of the 12 Days of Christmas Outfits, because day 12 is the Christmas Day outfit, and you wouldn't want to miss THAT would you (don't worry I'll do a round-up next week if you weirdly have better things to do tomorrow than read blogs).
Because it's Christmas Eve I've gone for a little extra glam today. Let's call this outfit "Mrs Claus goes to a Cocktail party"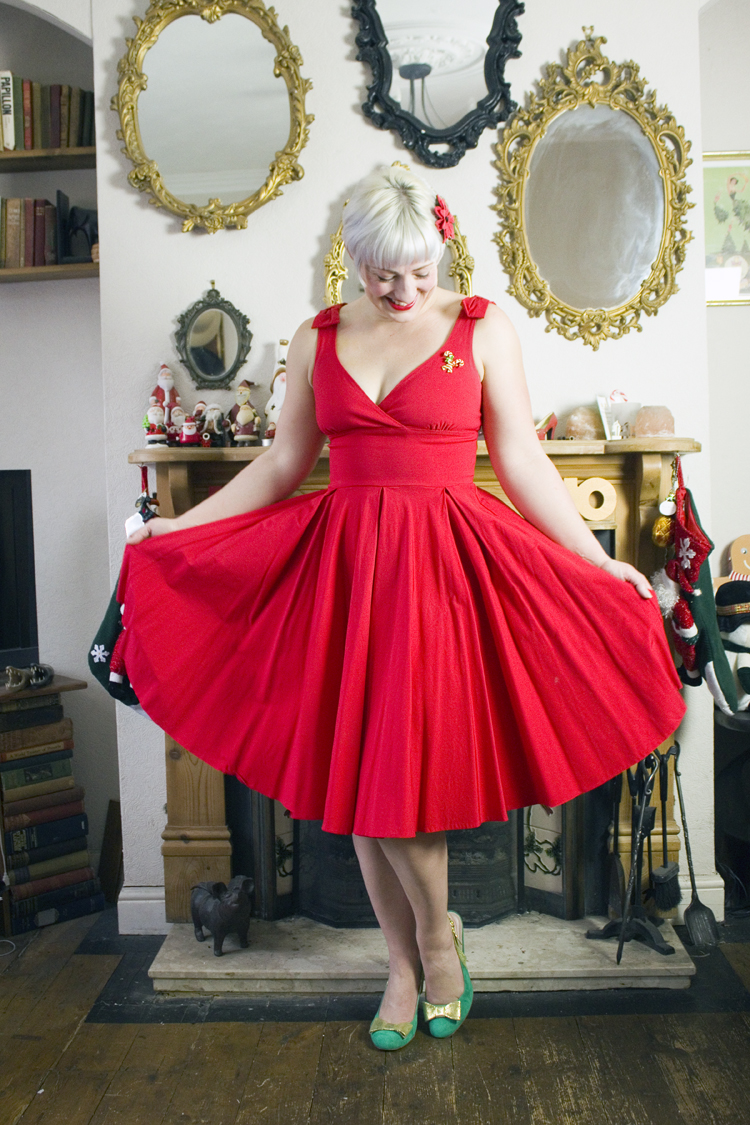 The dress comes from The Pretty Dress Co and is one of my favourites. I don't often wear very low cut things, but the thick stretch fabric actually makes me feel like this is quite flattering and it has a wonderful swishy skirt.
Red, is, of course, festive, but just in case we weren't sure of the festive credentials of this outfit I've teamed it with green and gold shoes (I designed these myself at Dessine Moi Un Soulier), a candy cane brooch from Tiger and Poinsettia hair clip from Siofra Connor Millinery.
Apologies again for the lack of detail close-ups, especially as if I HAD taken them you would also see that I was wearing these amazing diamante gingerbread man earrings that you might have seen on my Instagram stories!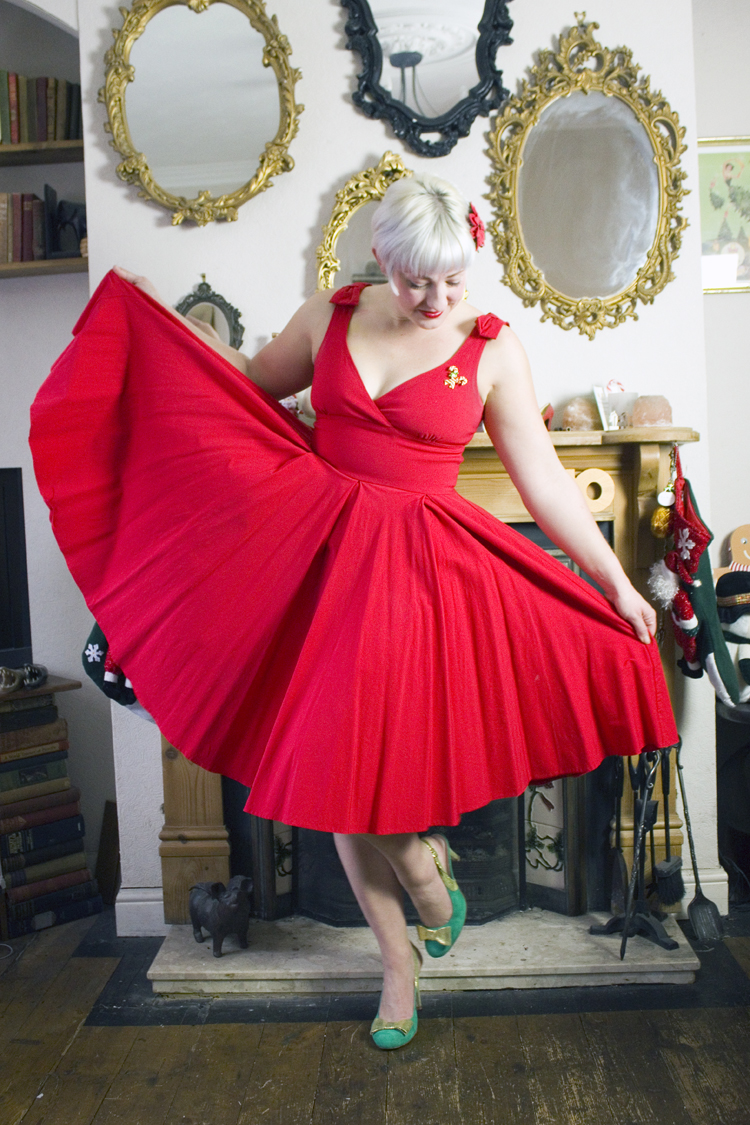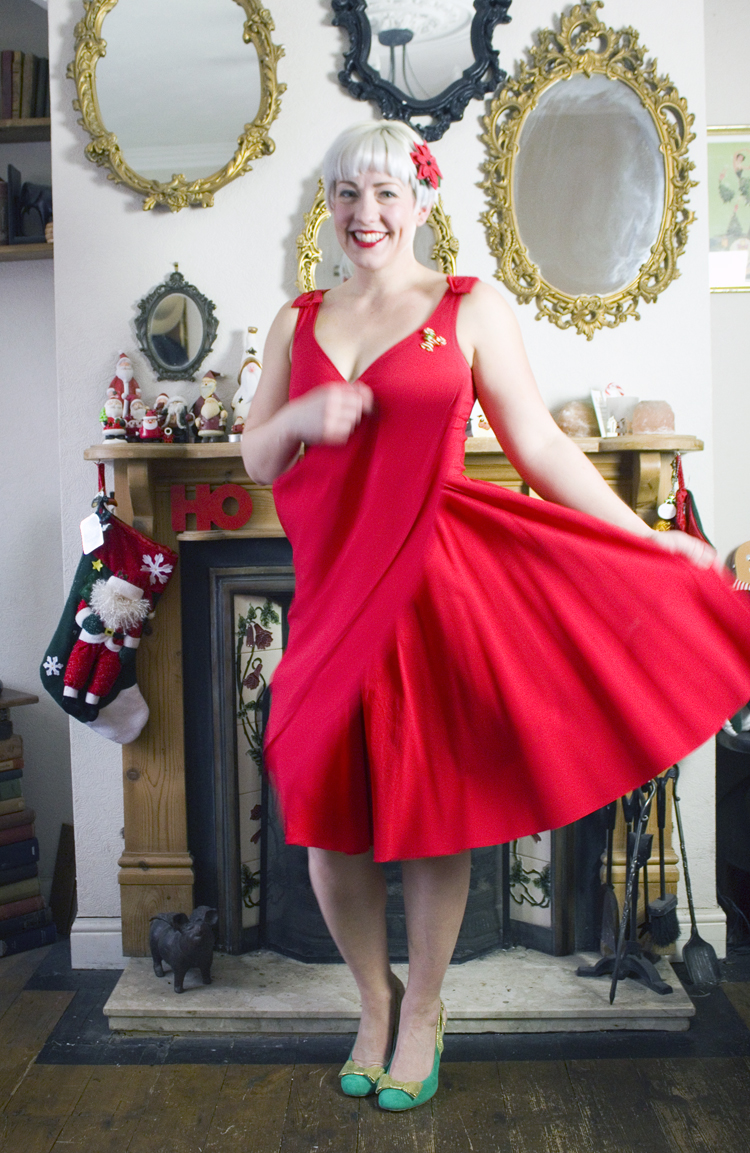 Now then, I am off to deck the halls and drink mulled wine and generally get into the festive spirit.
I hope you all have a fabulous Christmas, I'm normally about on Instagram on Christmas Day, because goodness knows I can't go social meeja free, right? See you there! x
♥ Red Dress – Pretty Dress Company* ♥
♥Green & Gold custom shoes – Dessine Moi un Soulier ♥
♥ Poinsettia Hair Clip – Siofra Connor Millinery ♥
♥ Candy Cane Brooch – Tiger ♥ Gingerbread Men Earrings – Lisa Angel ♥