Right now I am sat on the sofa with a racking cough. Outside it is grey and damp.
I've been fighting off a "bit of a cold" for a few weeks, but it's finally settled down into feeling like absolute death. Which hopefully means that it will soon bugger off for good.
The weather forecast is predicting more SNOW tomorrow, which does not make me feel happy, but earlier this week it felt like Spring was finally on its way. I spent the night in a gorgeous country house hotel in Oxfordshire called The Manor, that I will be reviewing next week and spent some time cavorting around in the gardens in a tie front blouse and some swish new stretch Heyday swing trousers that I'm really looking forward to wearing this Summer, and I DIDN'T EVEN FEEL COLD.
So today lets not focus on the terrible weather, and how I feel poorly and sorry for myself, but let's look at the pretty pictures from when the sun shone, and remember that soon it will definitely be warm enough to wear this outfit EVERY DAY to sit in pub beer gardens and pretend to play croquet.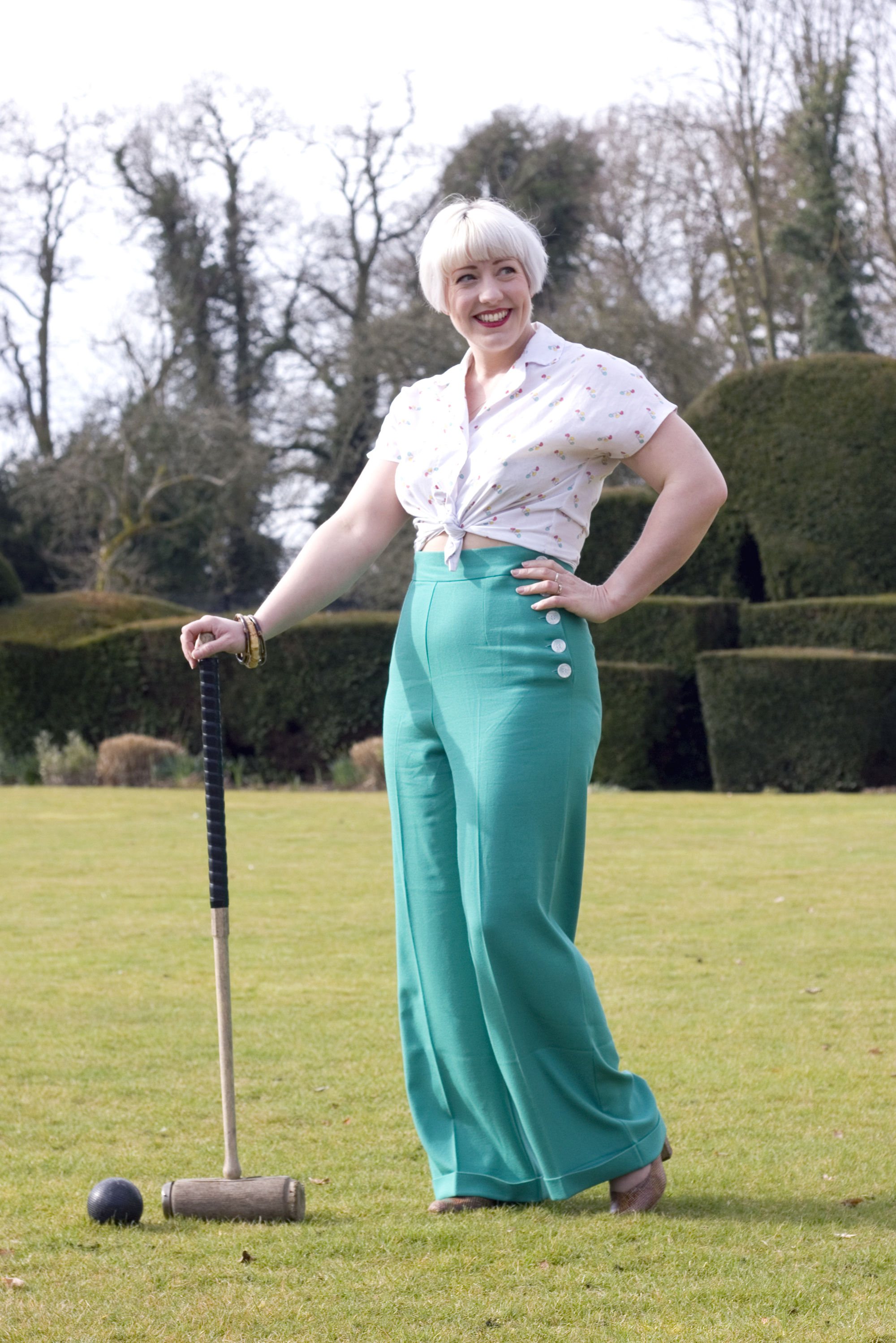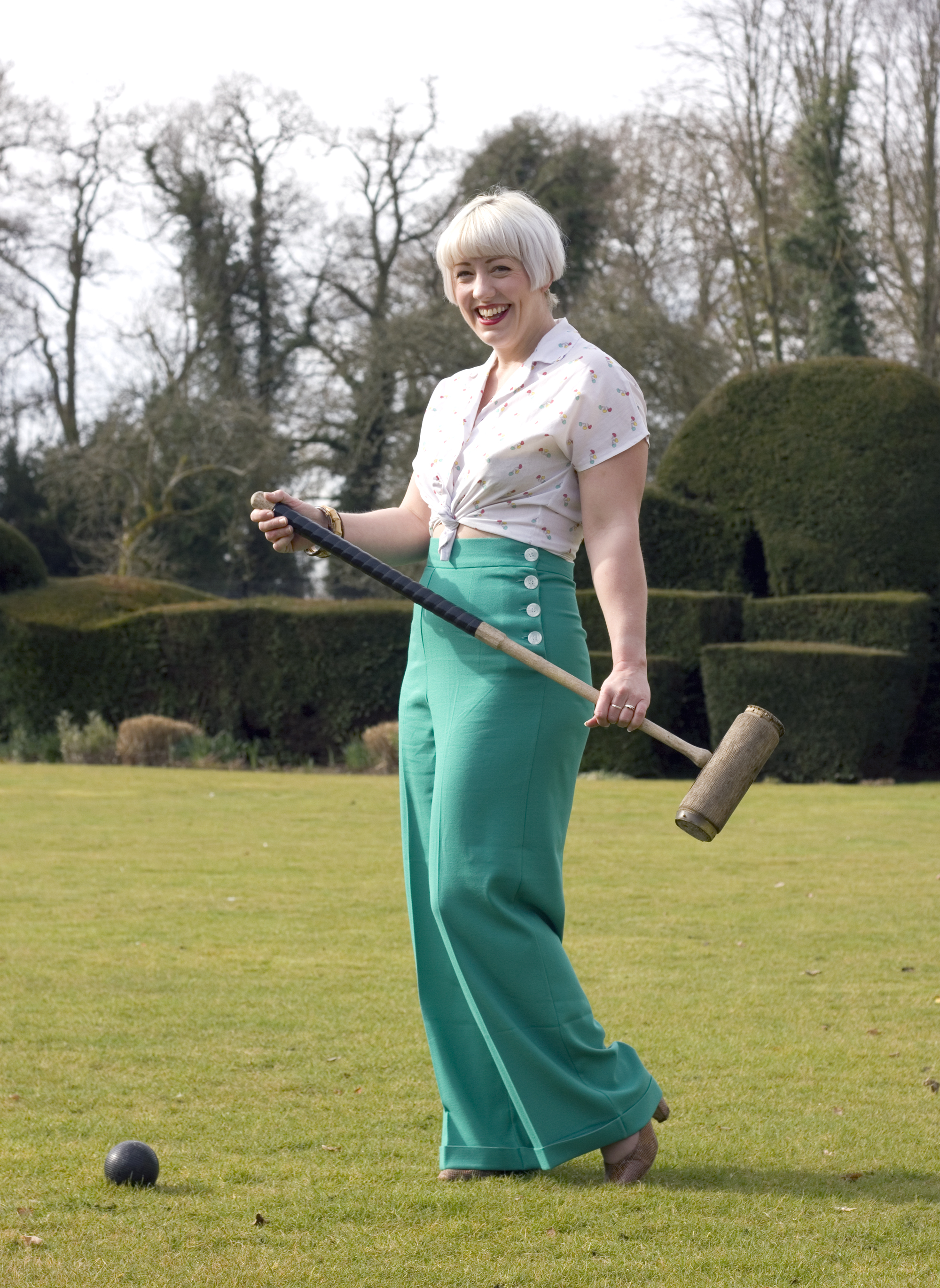 Of course, I say pretending to play croquet because I have absolutely no idea of the rules of croquet. But I'm not averse to pretending I'm in an episode of Jeeves & Wooster and faffing about on the lawn waving a mallet around.
I've been wearing Heyday swing trousers for years. They're a really good fit for me, but they've recently introduced a range with the same cut, but a very slight stretch to the fabric which makes them hugely more comfortable to wear, especially for things like travelling, and, well, just sitting down!
I will now include a photo of me sitting down, as evidence of their comfort.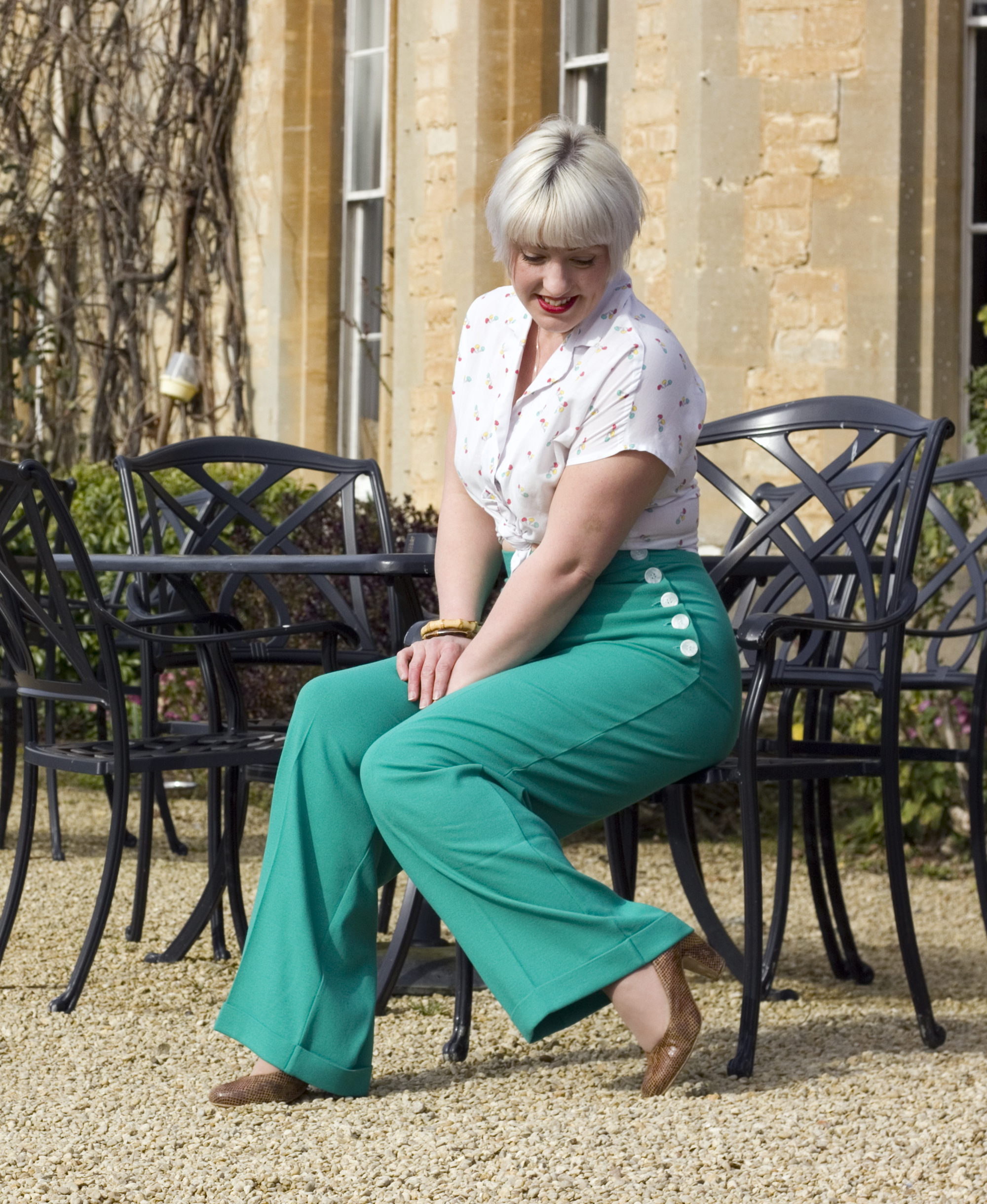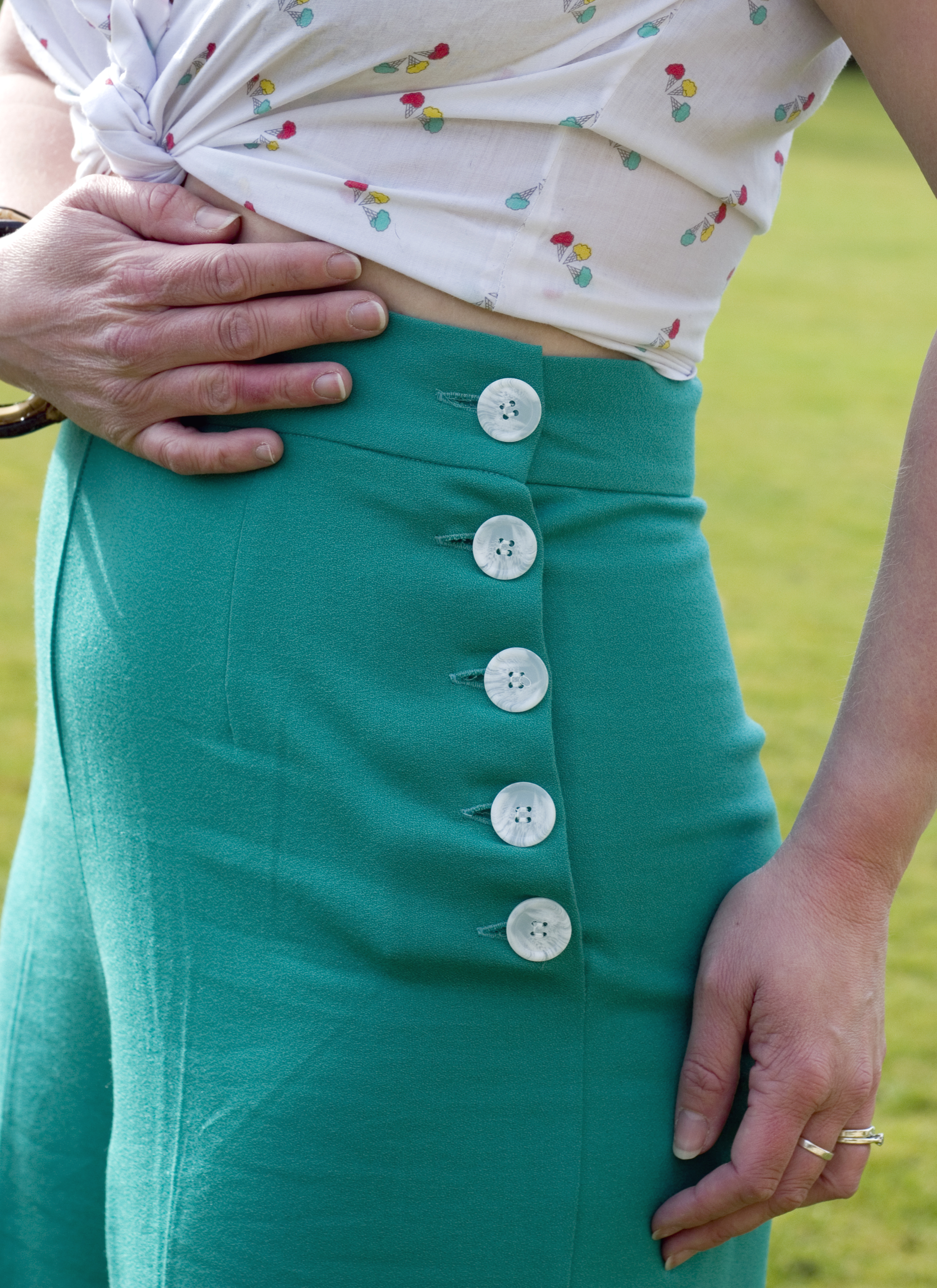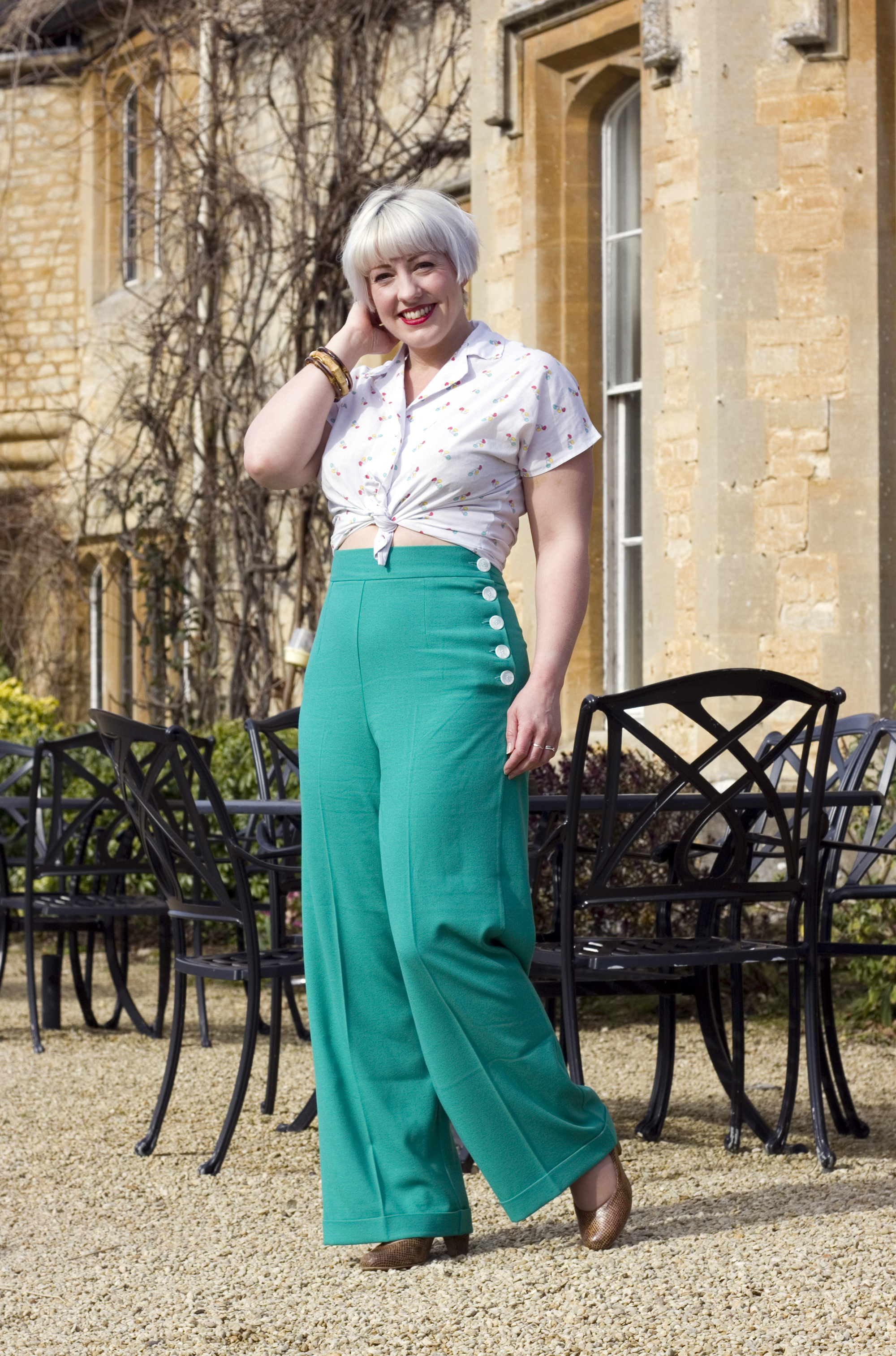 Have a lovely weekend, and wish me less coughing and no snow!
♥ Ice Cream Blouse – Vintage (similar print) ♥ Shoes – Office (similar)♥
♥ Kelly Green Trousers – Heyday* (Oh, hai, it's me on the website!) ♥