Did you know that 10 years ago yesterday I published my first ever blog post?
You probably didn't. I mean, why would you?
When I wrote my first blog post there was no Instagram, Twitter was only 2 years old and Facebook business pages had only been around for less than 6 months. People had barely heard of a Blogger, let alone an Influencer.
Outfit posts were a bit fancy if you got someone else to take the photo with your point and shoot camera, rather than just taking a snap of yourself in a mirror and the days of bloggers with DSLRs and outfit posts with the production values of a full-on fashion shoot were some way off.
So, to celebrate my decade of blogging, I decided not to write a blog post yesterday, but instead to make the most of the arrival of the sunshine by going out and sitting in a pub beer garden for the afternoon, stopping on the way to take outfit photos (with my DSLR).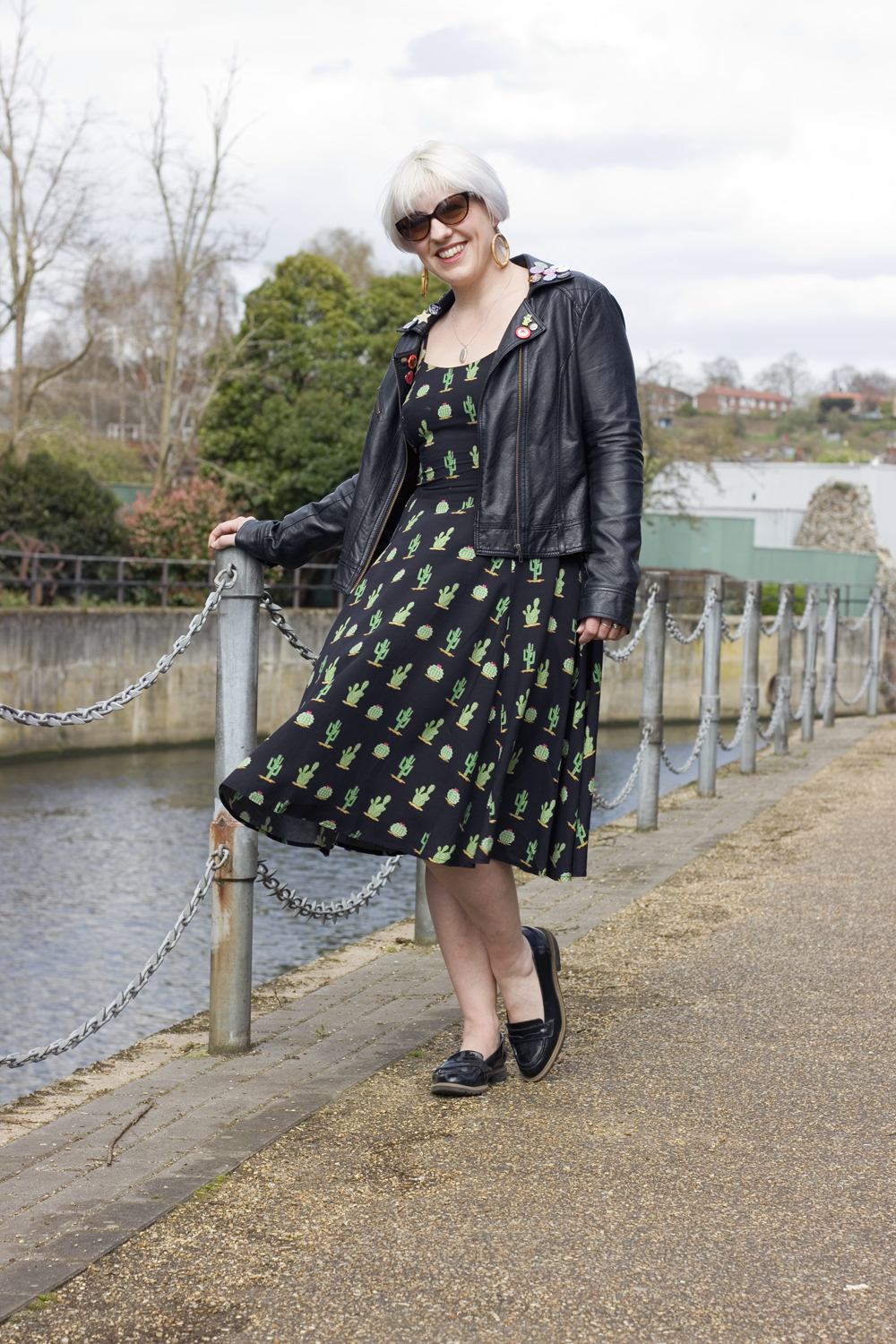 Some snaps by the river might not be quite full fashion shoot territory, but they're certainly a step up from the first outfit photos I ever shared on the blog back in August 2008!
The Janie Cactus print dress was sent to me by Collectif. A couple of years ago I bought this same style of dress in a blue and yellow check and I've pretty much lived in it for 2 summers now, so I'd been eyeing another one up for a while!
I'm anticipating wearing this with my cork wedges this summer, but yesterdays weather wasn't quite there yet, so I teamed it with loafers and a leather jacket.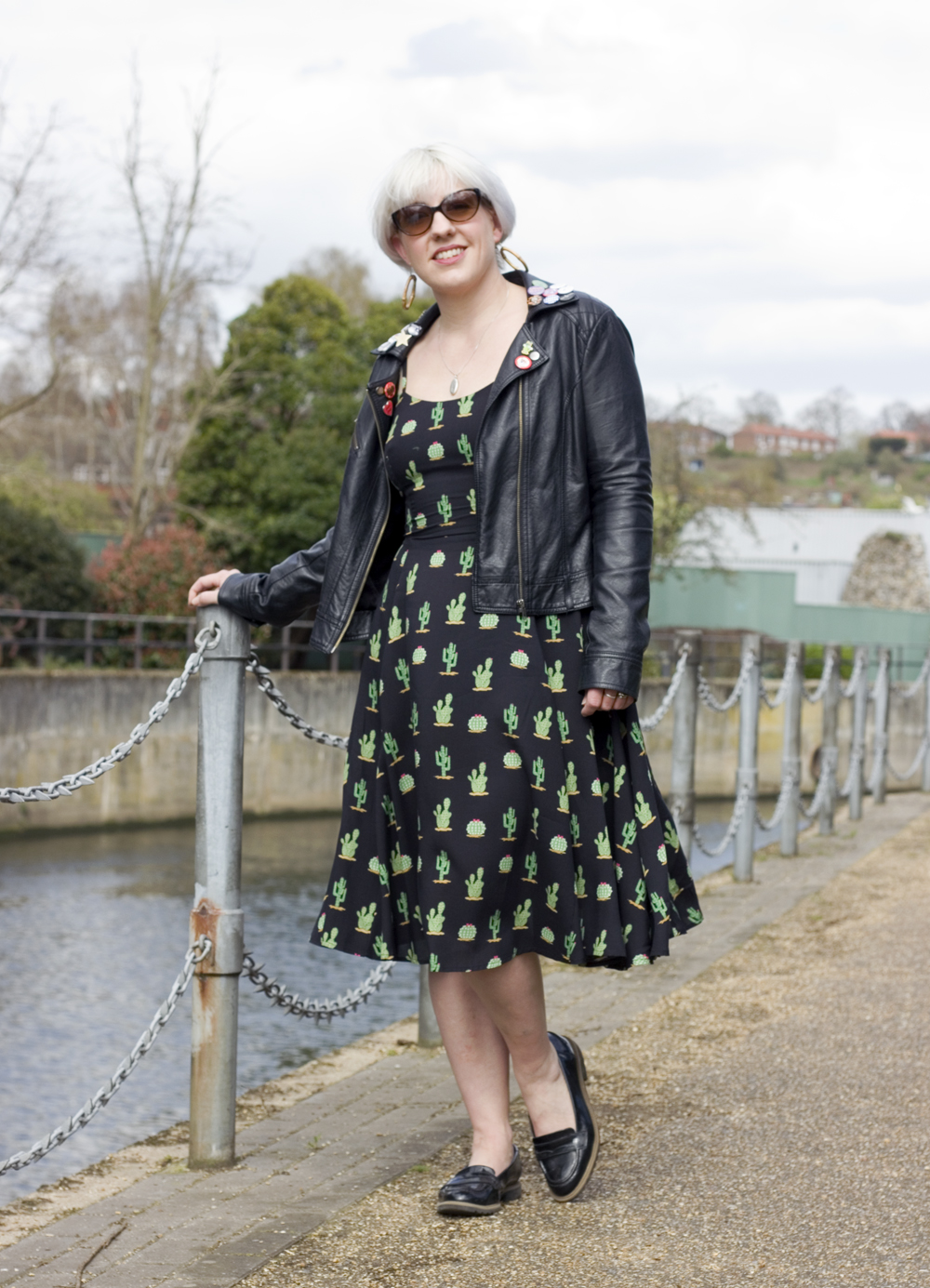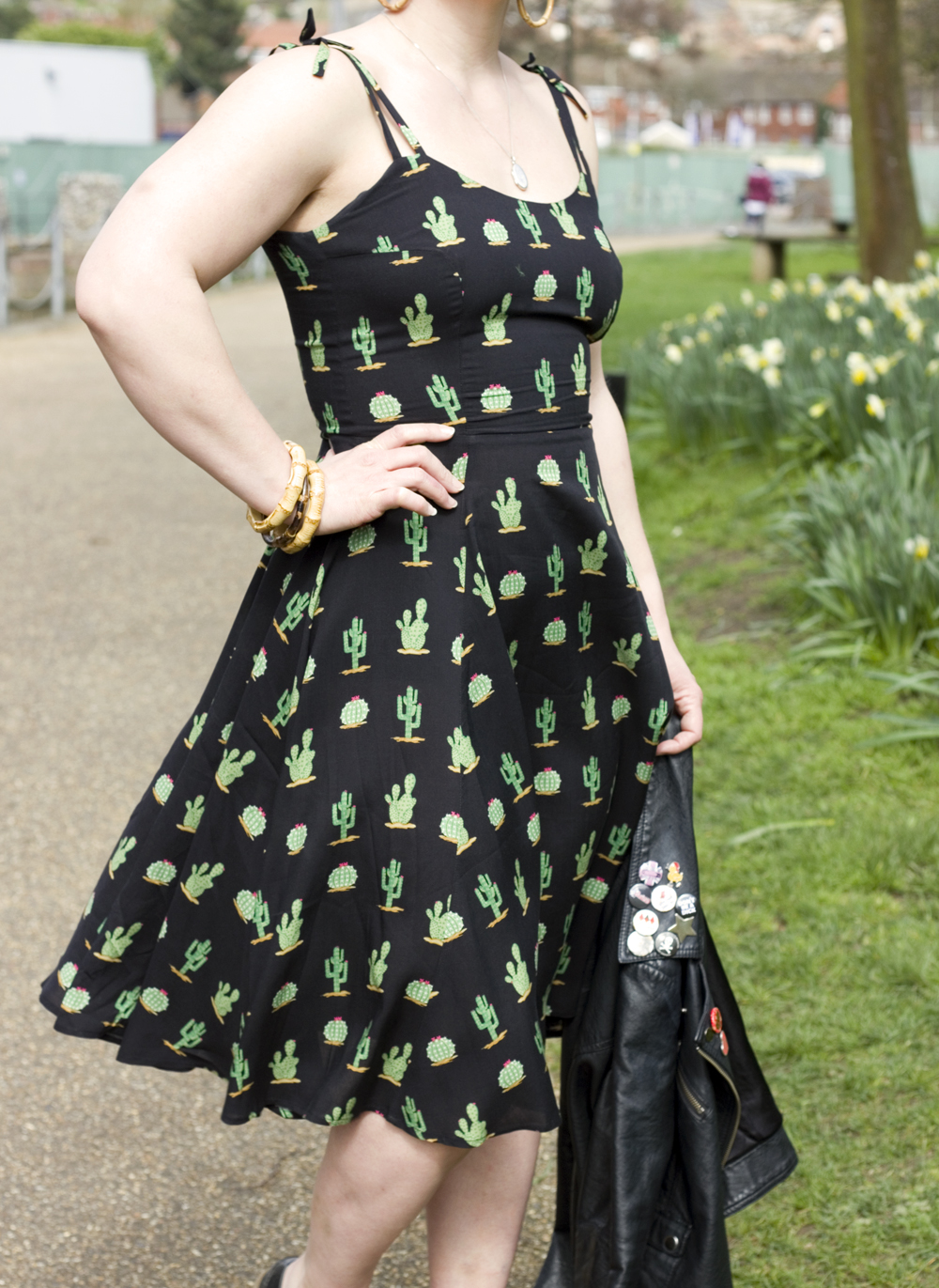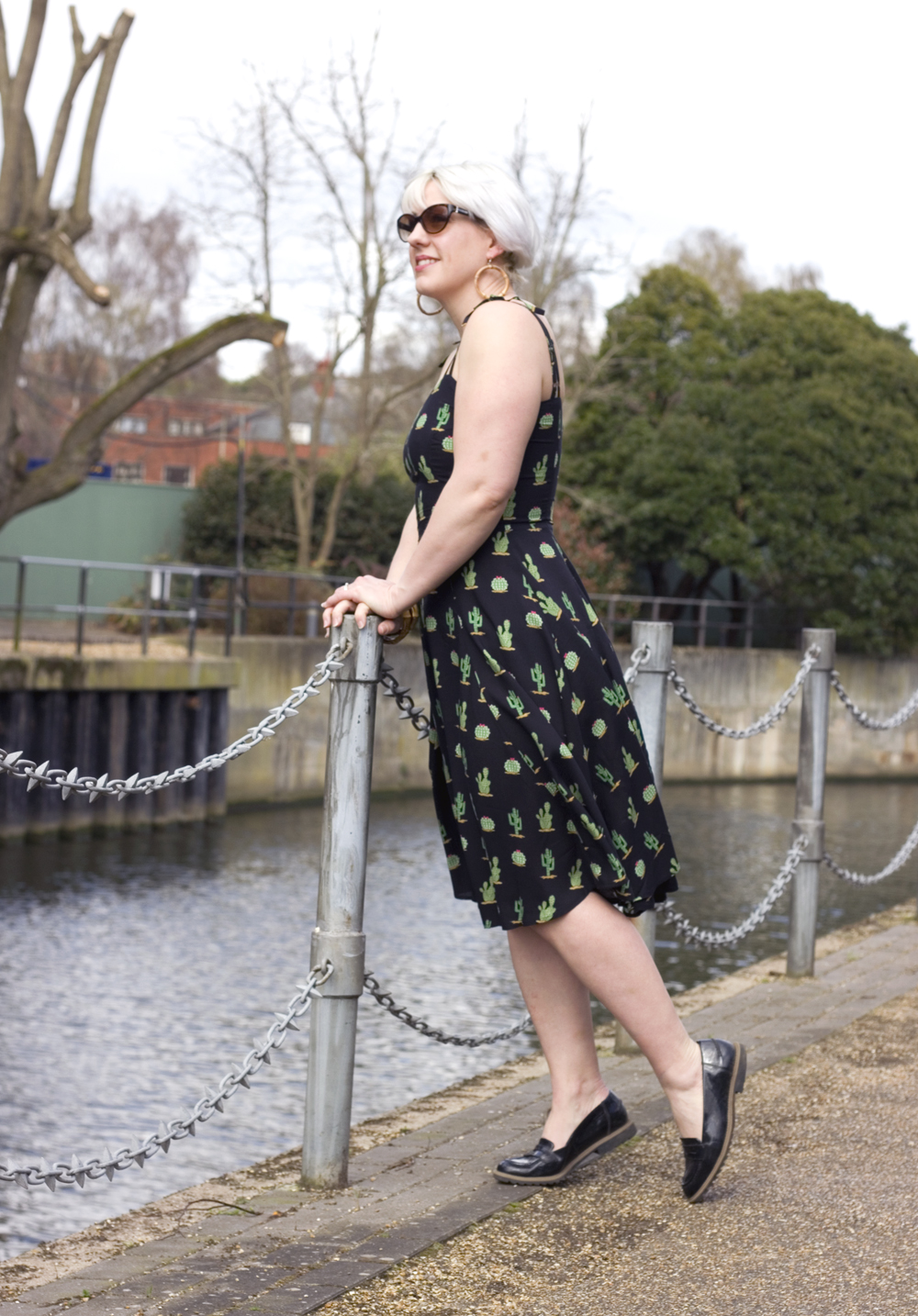 Whilst it wasn't quite warm enough to go out without a jacket, it was warm enough to do a bit of posing without getting goosebumps and going blue. So I can show you the whole dress!
The fabric on this one is lighter weight and has less stretch than the checked version, but the same size still fits perfectly and is just as comfortable to wear.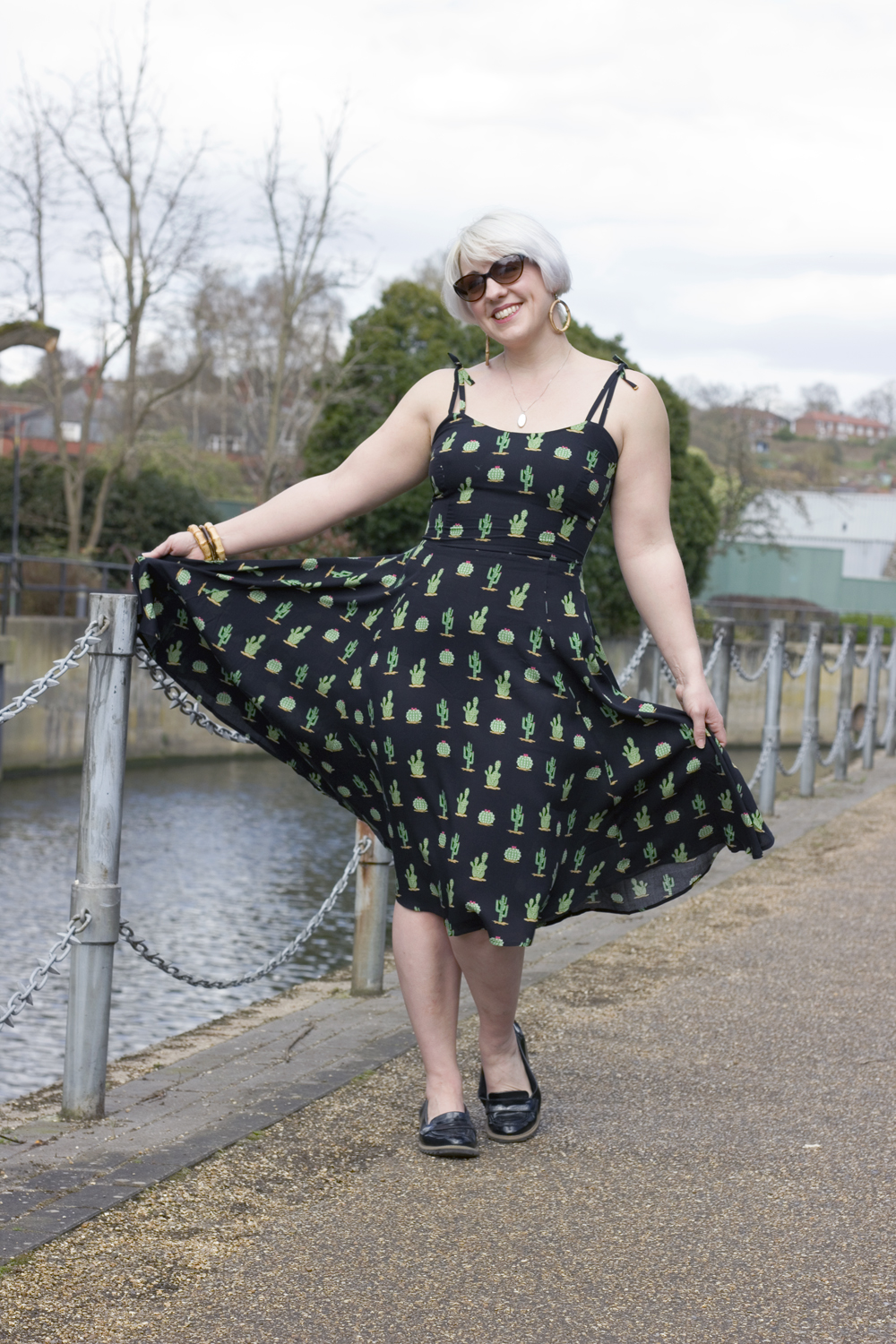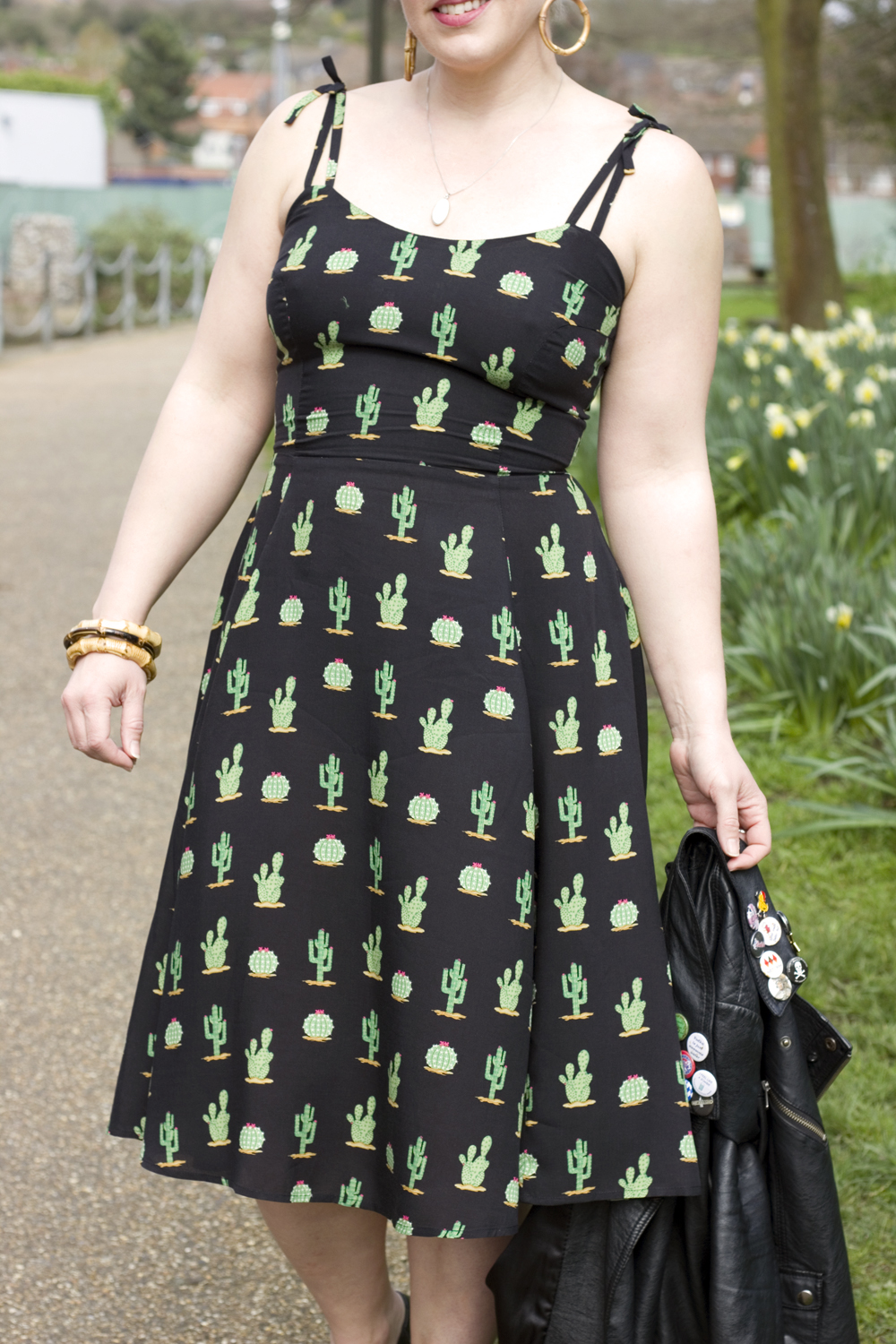 ♥ Dress c/o Collectif ♥ Loafers – Clarks ♥
♥ Bamboo jewellery – Lady Lucks Boutique ♥
♥ Faux leather jacket – French Connection* (similar) ♥