There's advice everywhere on how to sleep well.
We all know the drill, go to bed at a regular time, have a hot bath, cut out the light, don't use your phone and drink some hot milk. But most of us forget the importance of the room and our bed in helping us to sleep better. So when I was asked to style my bedroom from the House of Fraser bedroom range, it was a perfect opportunity style a room for this purpose.
I've spent much of my life buying the cheapest duvet and pillows I can find and buying bedding sets purely because of the pretty print, even though they appear to be made out of sandpaper, I've done the same with mattresses. A few years ago I got a memory foam mattress, which has been a total game changer and I have started to realise the importance your bedroom plays in a good nights sleep.
So, today, I'm going to share some sleeping tips, that aren't about sleeping. There'll be no hot milk, and no hot baths, but hopefully you'll find some useful advice!
My Bedroom Interior: My Style
Styling your room is often the last thing on the list when you think about getting a good nights sleep, but how your bedroom looks can set the tone for your whole nights' sleep.
Start with cutting the clutter, this is one I struggle with as I am such a hoarder, but a clean and organised room is one less thing to feel stressed about as you clamber into bed.
Think about the colours you use in your bedroom. Some people prefer a bedroom to be light and bright and airy, and some people will prefer dark colours and a cosy atmosphere, whatever works for you.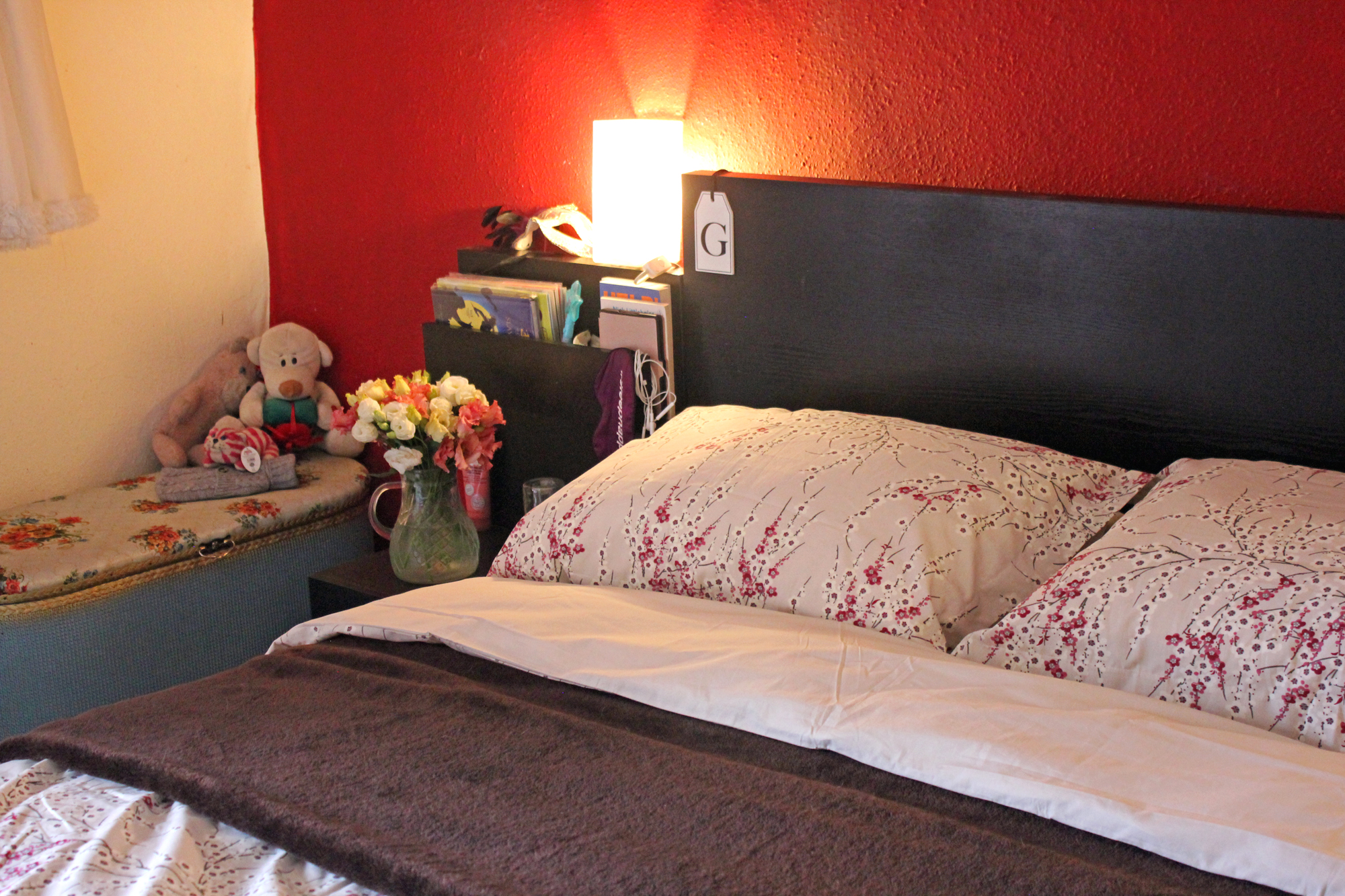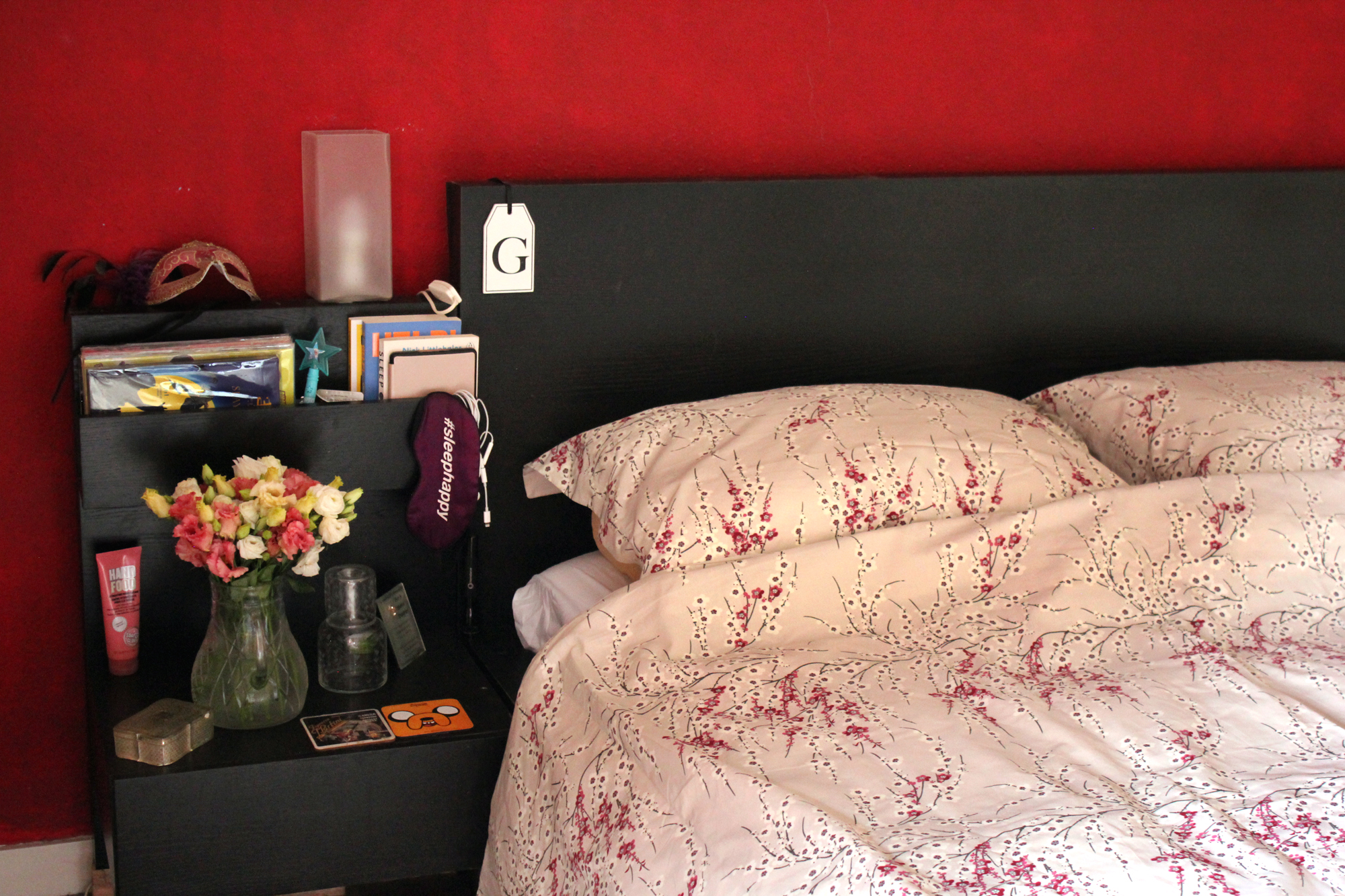 Personally, I find that how I like it depends on the season. I have a black bed frame, and a deep red wall behind my bed, but the House of Fraser duvet covers, bedding sets and decorative pillows can all change the feel of the room completely and can be relatively inexpensive.
In winter I prefer my room to feel like a cosy hideaway so I'll use tartans and faux fur throws on the bed.
In Summer I prefer the space to feel a little lighter and fresher. I like to have flowers and crisp light bedding. This Morello Blossom duvet set is perfect. The red picks up the red wall behind the bed, whilst still looking fresh, plus it's made of a high-quality cotton percale. Which brings me onto my next bit of advice……
Bed Sheet Thread Count Matters
When I was a teenager I once bought myself some Egyptian Cotton sheets in the sale, and they were bliss. Since then I am ashamed to admit I've barely given my bedding a thought, but if you really want to sleep better, then it pays off to know your fabrics.
We've all heard tales of celebrities who won't sleep on sheets with less than a thread count of a gazillion. And we probably scoffed, I know I did, though I also secretly wished I was rich enough to dictate the thread count of my sheets to hotels.
But actually, thread count does matter. The higher the thread count, the smoother the fabric, and the better nights sleep you can expect.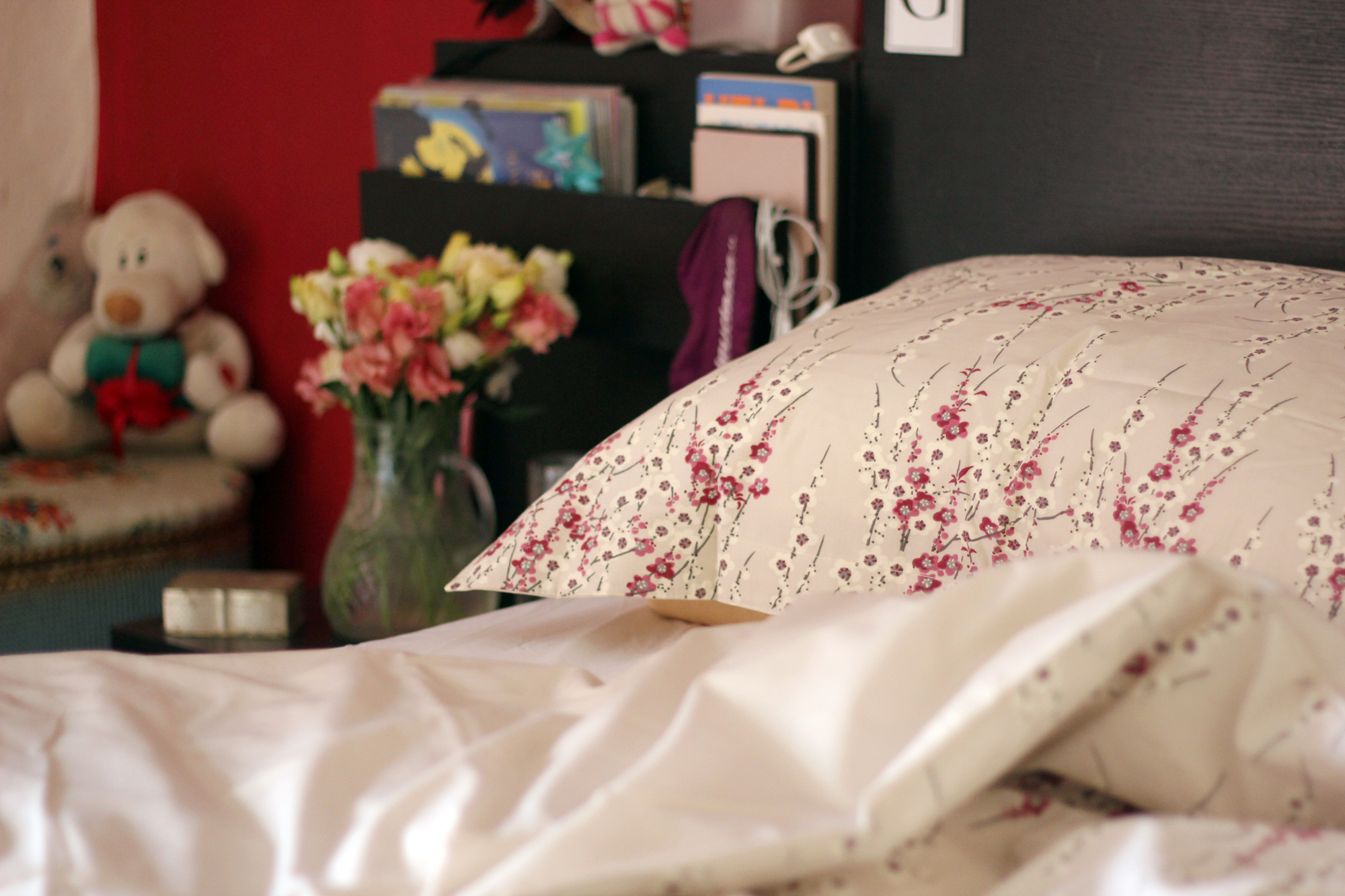 High-quality cottons start with a thread count of 180 and go up from there. Be wary, however, of higher thread counts over 400, as this could start to suggest that a manufacturer is artificially inflating their thread counts with multi-ply yarns, and you could find the fabric is rougher.
It's also worth looking at the sort of weave your sheets use. Percale sheets are made of a plain weave while Sateen sheets leave more yarn surface on the face of the cloth leading to a lustrous look, a little like satin.
Both fabrics are ideal for a good nights sleep, as long as you know what you prefer.
I prefer that smooth, crisp feeling from my bedding, so I opted for a Sheridan Classic Percale Sheet and duvet set. You might prefer the softness and drape of a sateen fabric instead, which can also often be warmer if you find you get cold at night.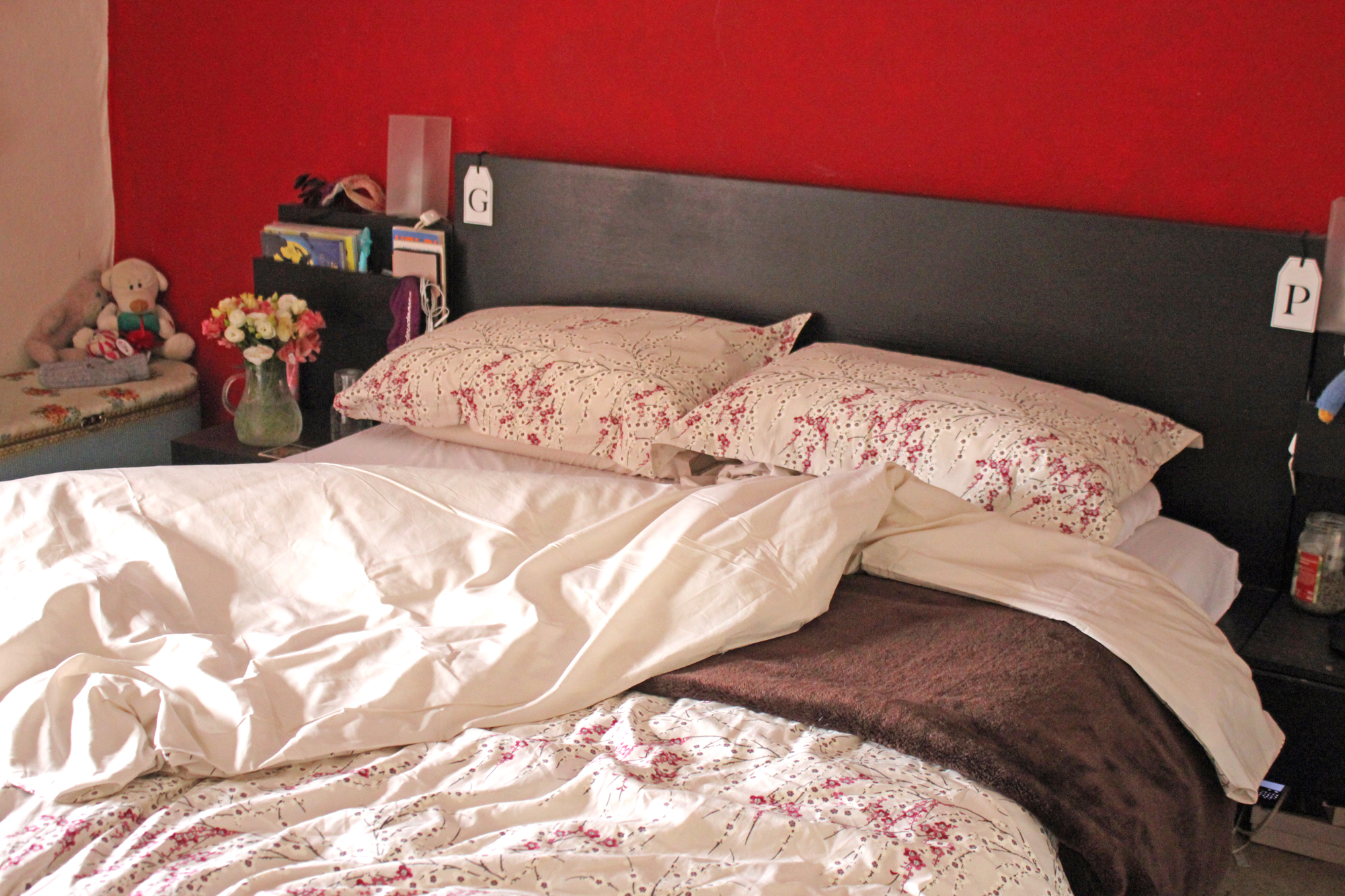 Your All Seasons Duvet: Tog Count Affects Temperature
Speaking of getting cold at night. Temperature control is also very important for sleeping well.
I know some people do have winter and summer weight duvets, but up until now I've had the same one all year round, switching to just a sheet in the summer when it gets hot, though that sometimes leads to me waking up freezing at 4am when the temperature suddenly drops.
I have now been introduced to the wonders of The Luxury Hotel Collection – Feather & Down Duvet. It's pricey, but should last a very long time. It's essentially 2 duvets in one. A lightweight 4.5 tog duvet, ideal for summer, and a heavier 9 tog duvet for autumn and spring. You can also fasten them together with poppers on the corners and use them as one 13.5 tog duvet. This one is filled with duck feather and down. I have avoided natural fillings for some time as I suffer from allergies, but I am reliably informed that most allergies come from the dust that collects in a duvet, rather than the feathers themselves, and that high-quality duvets with a good quality cotton casing will stop the feathers making contact. So I decided to give it a go.
Using a duvet with a natural filling has several benefits. They are soft, light and comfortable, as well as warm, and they breathe better, which means you are far less likely to get too hot overnight.
Although I have not had allergy problems with a feather duvet, in the past feather pillows have given me problems, and I'm not keen on the way they mould themselves to my head. Instead I opted for the Luxury Hotel Cool & Fresh Pillows They are synthetic fibre, combined with modal fibres, which are made from beech tree. Although synthetic, these pillows are breathable, which will help control your body temperature and avoid overheating. Vital for a good nights sleep!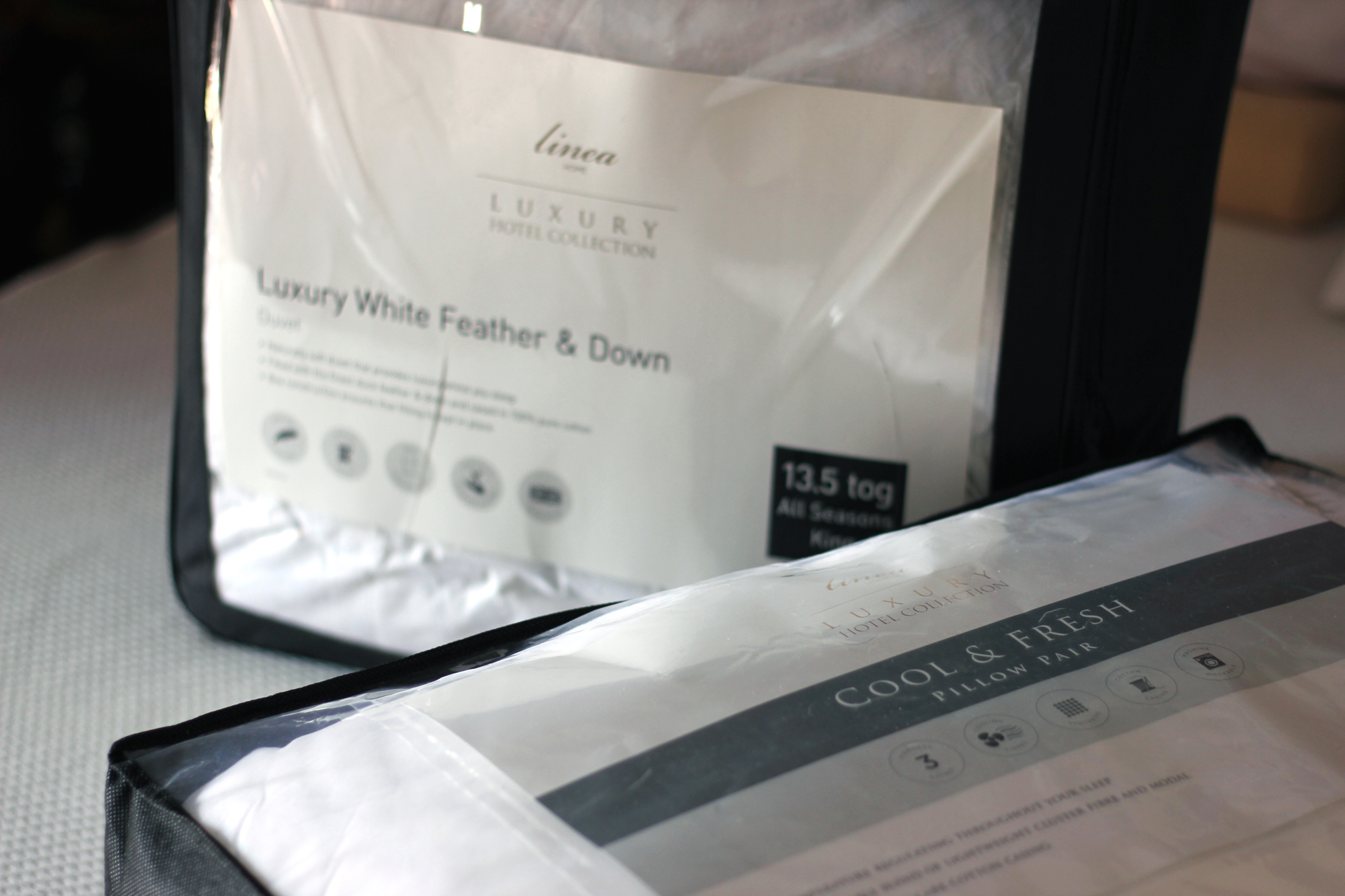 As you can see, getting a good nights sleep is about much more than keeping a regular bedtime and not drinking too much coffee!
Make sure your bedroom is clean and beautiful, that your duvet and pillows aren't sabotaging you and that you choose the right fabrics to sleep under, and I guarantee you'll sleep better.
This post was produced in collaboration with House of Fraser, using their homeware range. All opinions are my own.