Todays post is a little delve into the world of things I thought I hated and then discovered I was wrong about.
Today, it's jeans.
I used to say I hated jeans, they gaped at my waist, the fabric was stiff and uncomfortable, the waistbands dug in and they were always too long and look rubbish when I took them up or hacked the hems up. I even included them in a list of 5 things I couldn't wear back in 2015 (for the record I have since discovered that I CAN wear 3 of those things, with provisos. High street pencil dresses and puff sleeves, however, are still off the menu).
I had some denim capris, but I thought that was as far as I'd go. Then in 2016 I tried on a few pairs and ended up buying some, which I gradually began to live in, particularly over the last year for dog walks. It turns out that, like most clothes, jeans come in a variety of fits and fabrics, who knew? By dismissing them outright just because I'd bought 3 pairs of cheap jeans and they didn't work for me I was missing out on a versatile wardrobe item.
So, I'm now a convert, even to skinny jeans, which I've discovered actually look ok if you choose the right fit and rise.
For today's post, I've teamed up with Fashion World to share some of my top picks from their denim pages.
Skinny jeans, the exact type of jean that I used to think of as my nemesis and have learned to love.
These ones are high waisted which makes them more flattering, and I love the ripped knees. I used to live in a pair of ripped jeans (with stripy tights underneath) when I was 14, and these make me nostalgic.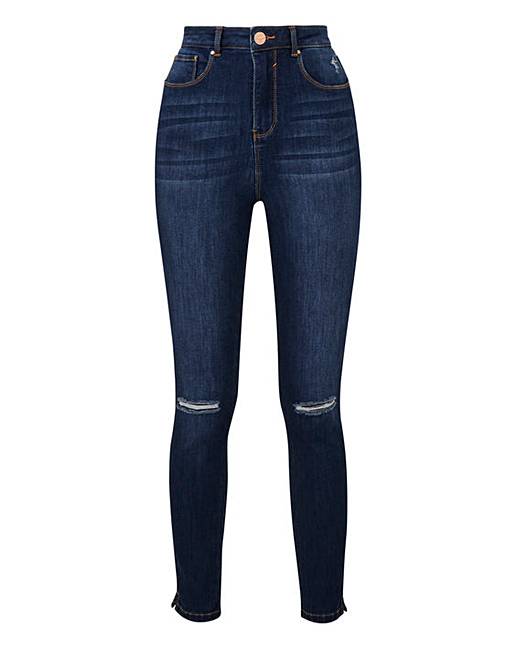 Black denim is very nearly not denim at all. It's a slightly smarter look, somewhere between work trousers and weekend jeans.
These are a slim cut, making them easy to wear and versatile for every day, and I like how they've folded up the bottom slightly in the picture.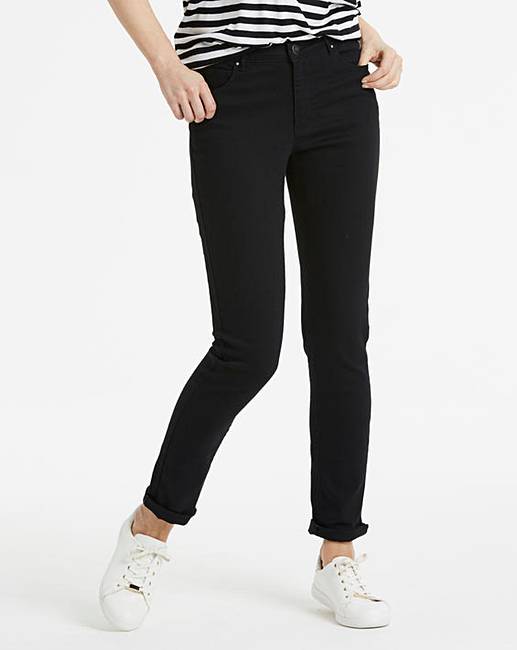 A few years every woman in the world had a pair of Indigo boot cut jeans, now, not so much, as skinny's took over, but they still hold a little place in my heart.
I like Bootcut jeans when they are a little too long, worn with heels, for that "argh, where are my feet?" look. I have very short legs and they make me feel taller. It can be less practical for every day wear as your hems drag through the mud, but I do like the slight 70s vibe of a flared hem and a high waist as well.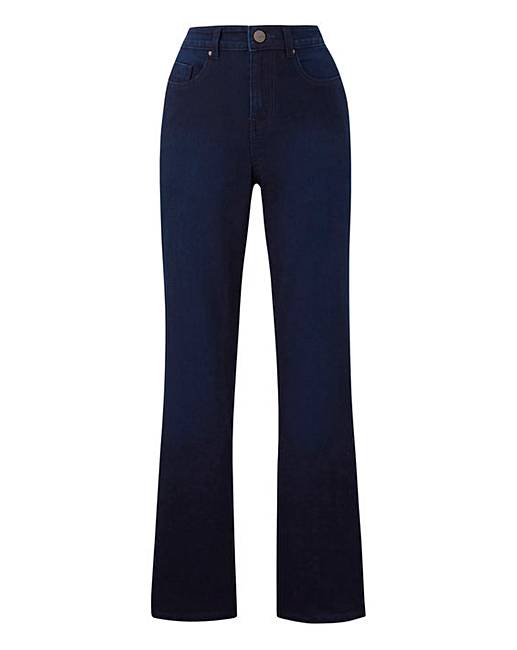 Hey, jeans don't only come in denim. Take the style and put it in velvet and it's a whole lot more glamorous.
These ones come in Navy and Wine and they're in the sale. So even better.
I had some plum denim jeans when I was a teenager that I loved, and these also make me think of late 90s Gucci. Team with some heavy eye makeup and a satin shirt open to your navel.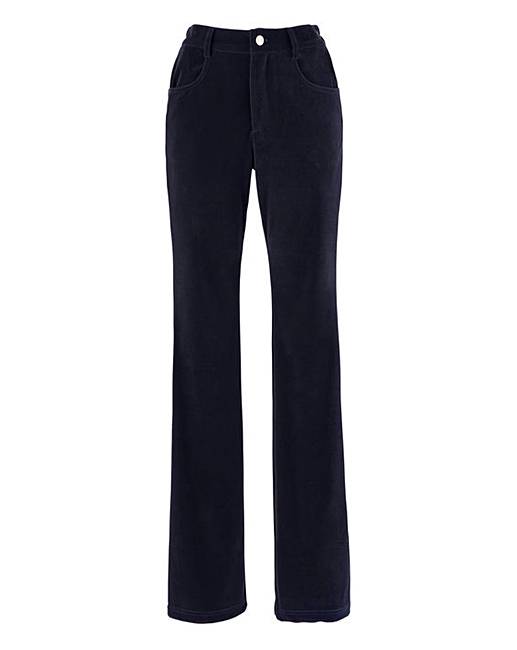 Yep, that's right, my last pick is dungarees.
For a while the Norfolk Brawds bench crew all wore dungarees, and they all looked awesome. I have never even tried a pair on, so I have no idea if on my they will look less "cool and casual" and more "painter and decorator on her way to work", but they are on my secret wish list all the same.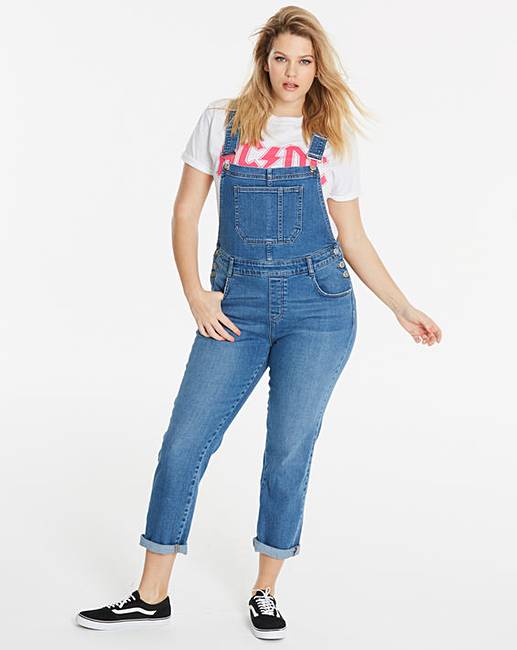 Do you do denim? Which styles are your favourite?
This post was produced in collaboration with Fashion World, all opinions and picks are my own.