I hate getting my hair cut.
I hate having to make an appointment to get it done and I resent spending money on it. This means I end up getting my hair cut about twice a year, and spend 3 months each time getting annoyed with my too long hair and frizzy ends.
This time round my overdue cut was even more annoying as I stripped the red from my hair back in May and the ends were still stained with the dye.
So on Friday morning when local hairdressers Hooloovoo Hair popped up on Facebook offering a half price cut because of a cancellation I grabbed it. I had my hair cut into a vintage Middy Cut back in October 2010, and although I love how it looks curled I've been finding it harder to deal with lately. The fact that I've been doing more exercise means I've been, er, glowing, a lot more (sweating, it's definitely sweating, sorry, ladies definitely sweat) and a once weekly hair wash isn't cutting the mustard. Besides, sweat causes serious curl droppage even if it is pre curled.
So I decided it was time for a cut that would look as good straight from washing as it would with an overnight wet set. So as of about 3:45pm on Friday afternoon I looked like this.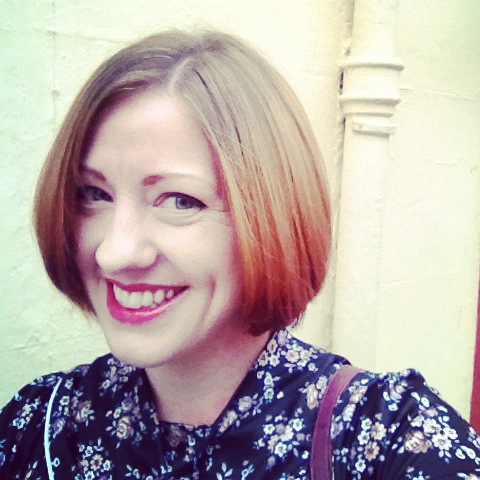 It's a classic chin length bob, still long enough to tuck behind my ears and not wind me up by flopping all over the place. It's long enough to do fringe rolls and put hair flowers and other things in, but still looks good un curled.
On Saturday night I made my first (very quick as it was late and I was lazy) attempt at putting a few pin curls in it as The Historical Sauces were at a wedding fair on the Sunday.I was quite pleased with the results.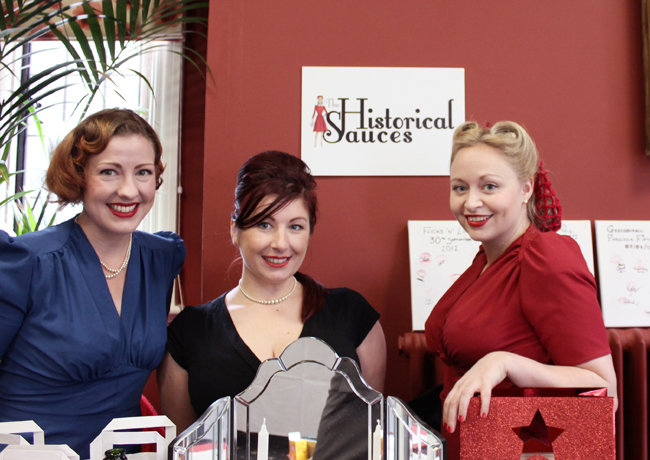 So there, versatile hair. Sleek and shiny, rolled or curled. I can't wait to try out my finger wave clips on it with the hope of creating a bit of a 20s vibe. I shall keep you updated on my progress!
Related