As the weather turns Autmnal the latest in my "whenever I feel like it" iconic styles feature is the Trench Coat.
A trench coat is a rain coat, often made of heavy duty waterproof cotton, wool or leather. It is normally belted and knee length and often comes with a removable insulated liner, meaning it transitions well into colder weather.
As you might imagine from it's name the Trench Coat has it's origins in military wear. Both Burberry and Aquascutum claim responsibility for the original trench coat. Aquascutum produced coats in it's patented waterproof wool for Officers fighting in the Crimean war in 1853 and Burberry submitted a design for a waterproof coat in it's own patented waterproof gaberdine to the war office in 1901. These coats were a popular optional purchase for officers at the time.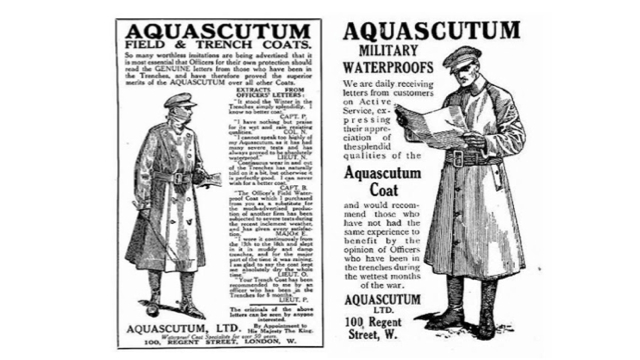 Regardless which of these is the genuine claim, the trench coat didn't really become known as the trench coat until the First World War when Officers took their waterproof coats with them to the front line, and the designed became modified for use in the trenches to include epaulettes for military insignia, D rings for carrying map cases and swords, and other useful features.
Post Second World War the iconic status of the trench coat was cemented. It's associated with demobilised officers and experience gained on the battlefield lent it a certain amount of authority as a status symbol. It was worn on screen in 1937 by Ralph Byrd as the detective Dick Tracy and by Humphrey Bogart in 1942 as Rick Blaine in Casablanca. It became a feature in Film Noir and in the popular imagination is often associated with the sort of hard boiled detective fiction of the 30s and 40s featuring cynical Private Detectives and their sultry Femme Fatales. Maybe it's the ex military associations that eventually led to the trench coats associations with spies and private detectives.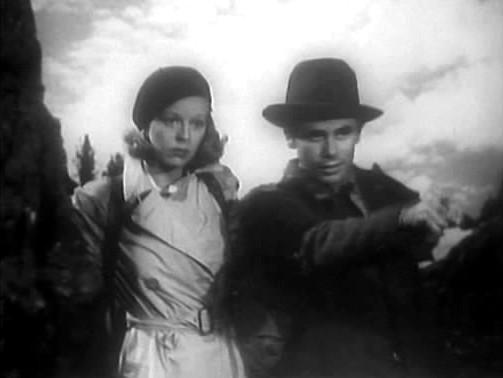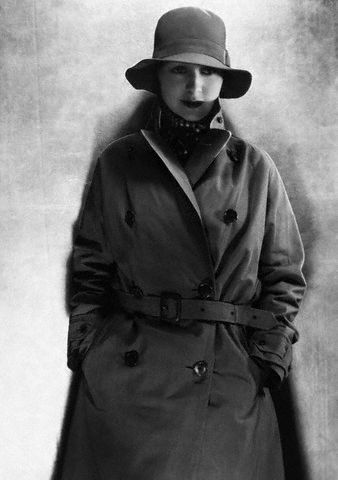 Like many military styles during the wars it worked it's way from Mens to Women's wear, and is now a truly unisex style of coat. The tan double breasted, belted trench is the classic style, but it also works in bright colours, single breasted and shorter versions are also available.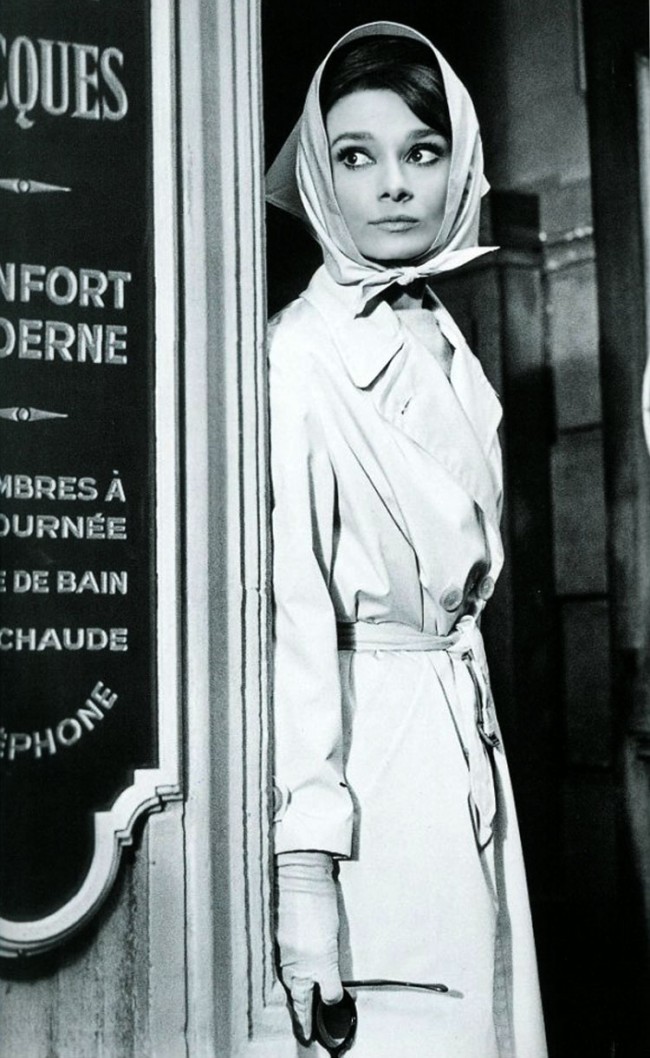 I own 2 trench coats, one classic tan, single breasted 1960s coat with a tie belt and a purple, fitted, double breasted 1970s coat that is so well worn it is now on it's last legs. I also own a modern wool coat that is trench coat style, but not waterproof.  I love belted coats, as they cinch in the waist and are very flattering to my curvier figure. It appears I don't take many photos of myself in coats, and I haven't belted the first one, but these are they.
Being an iconic style versions of the Trench Coat can almost always be found brand new in the shops.
Here are some picks from the High Street for all pockets
La Redoute Trench Coat £22.50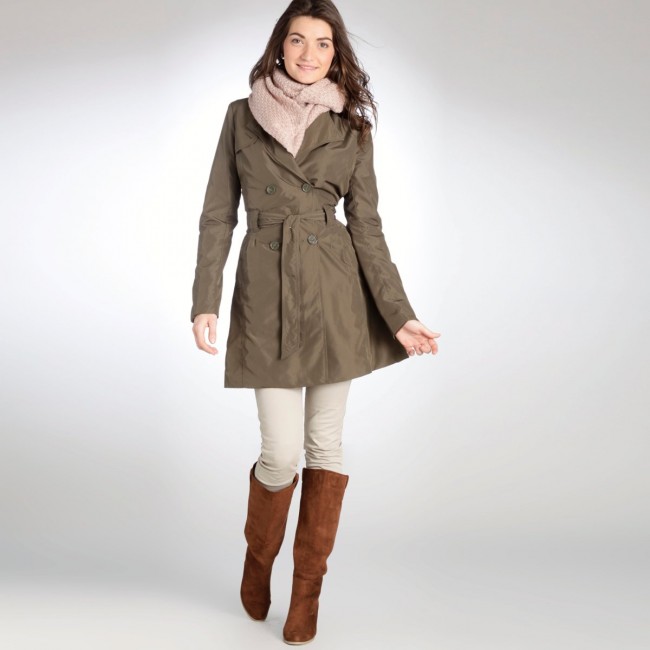 JW Anderson for Topshop Belted Trench £99.99
And if classic Camel isn't you, how about a touch of leopard print?
Hobbs Angel Trench Coat £129