Good morning? How are you today? Enjoying the sunshine or can't wait for Autumn?
I'm feeling a bit in the can't wait for Autumn camp right now. I always think I like Summer, till it actually arrives and really it's just too hot and a bit sticky, but hey, I'll be complaining about the cold soon.
The rest of my day mostly involves watching the Wimbledon Final.
But first, this week I…..
Visited the Norwich Lanes
Norwich Lanes Fair took a break last year, but this year it was back. It's a fun event, there's music and stalls and all the local businesses spill out onto the pavements and put on special offers.
On Sunday we took a wander round in the sunshine, along with what seemed like every single person that lives in Norwich.
We ate a Brazillian pasty thing and drank some cider from a plastic cup while sitting on some steps. It was very nice.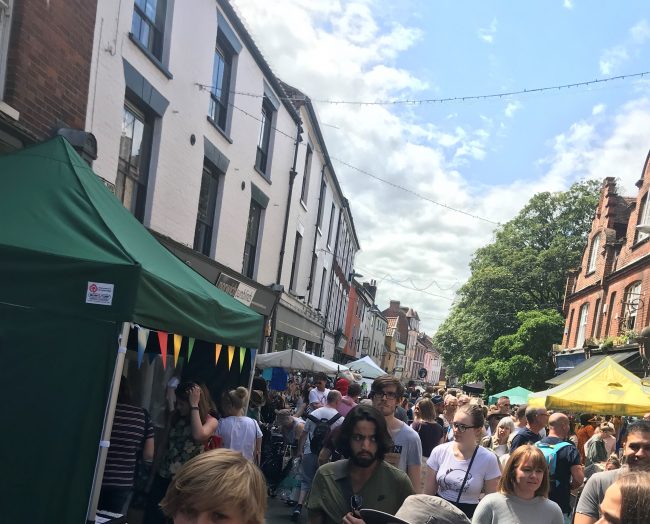 Watched Stranger Things
Season 2 of Stranger Things came out in October 2017. That means I have been eagerly waiting for Season 3 for at least 18 months now.
It didn't disappoint. I loved it, and I am now eagerly anticipating season 4.
Took Peppa to the Vet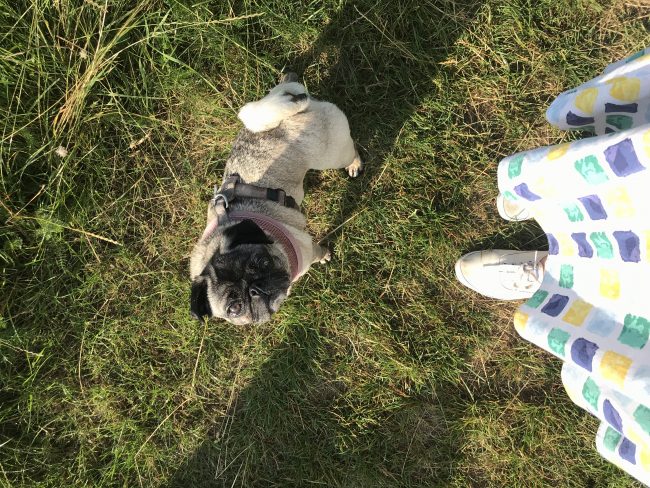 Peppa does not like the vet, she gets nervous and needs lots of cuddles, but she is always a very good girl.
Frankly, I think she should stop having things that mean we need to take her to the vet and then she wouldn't have to be scared.
This week it was scratching. She's always been an itchy dog, but over the last couple of weeks it's got out of hand and she's been keeping us awake all night itching and running around like a crazy thing. We tried Piriton, but it didn't seem to work, so off to the vet we went.
The vet we saw was lovely, and Peppa is currently on a course of steroids, which seem to have stopped the itching so far, which makes me so grateful I could cry.
Had Breakfast in the Park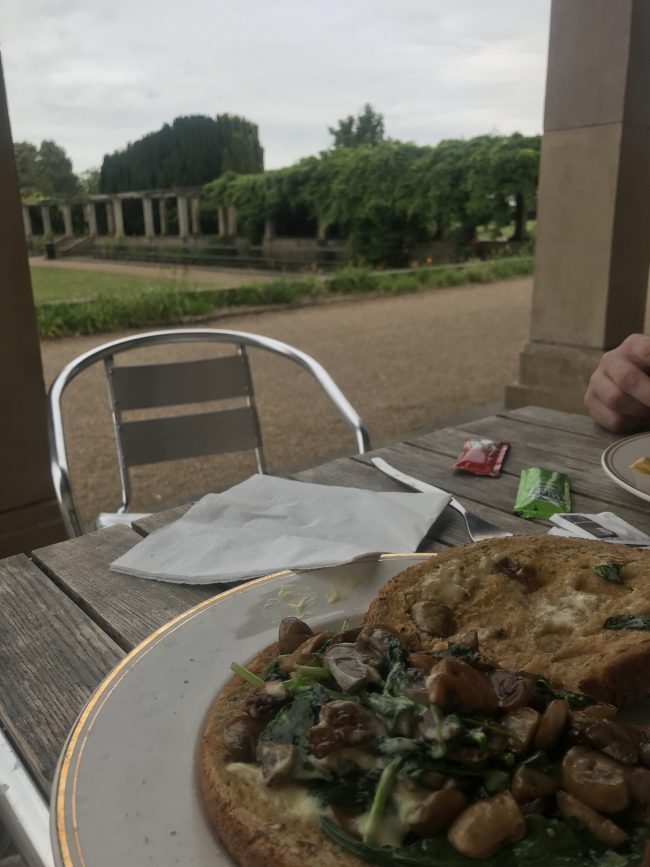 Breakfast in the park used to be ana occasional Sunday morning treat, but I'm quite often busy on Sunday mornings recently, so this week we impulsively decided to go on a Wednesday.
We were there super early before work just after the cafe opened at 8. I had spinach and mushrooms on toast and it was a lovely start to the working day, nicer, I think, than when we do it on a day off.
Did Not Get Free Aperol
This made me very irritated. This week Aperol were running a promotion with All Bar One where you could get a free Aperol Spritz between 5-8pm. I signed up with 3 different email addresses and none of them came through and Mr LLL signed up with his that also didn't arrive. So I tried a gmail address, and that did come through, then suddenly one of my other addresses also got a voucher, so I assumed that had worked, printed them both and headed off to All Bar One.
One of the vouchers said it had already been used, and I suddenly realised that my gmail account was set up to forward to my other email and it was the same voucher. I couldn't sign up for another one on the spot as I'd clicked the link on my phone and it insisted I already had a voucher, so I had to actually PAY for one of my Aperol Spritz, which was very annoying when I knew it could have been free.
It was a money-saving fail, and I am aware, very much a first world problem.
Had Gin and Chips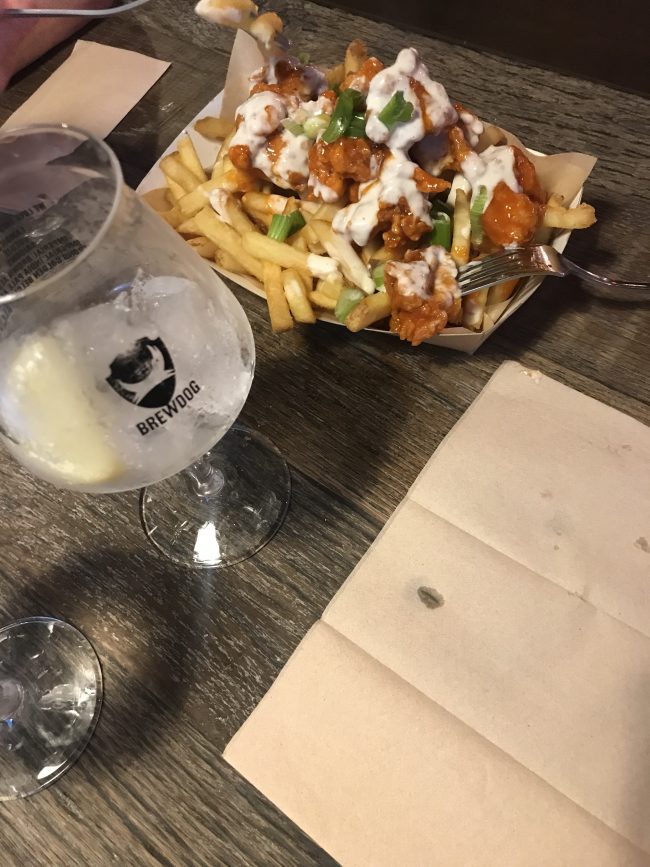 In a slightly more successful money saving moment, I also had very cheap gin and chips courtesy of Brew Dog.
I bought a Groupon voucher for Brewdog which gave me gin tasting for 2 and a portion of loaded fries for £19.95. But I bought it through Quidco where you currently get 15% cashback on Groupon, which means it only cost £17. I felt very smug about it, it's scary how happy I am when I feel like I've got a bargain.
We had 3 very tasty Gin and Tonics each, and an equally tasty portion of loaded fries that are normally £6 anyway. It was a happy day.
Also Had Cocktails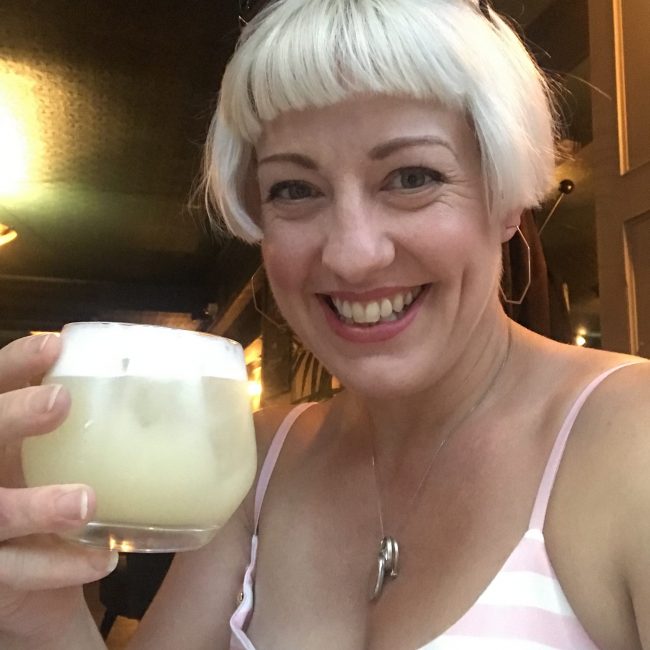 Buoyed by my money-saving success, I then ruined it all by buying very expensive but very tasty cocktails on the way home. We had a lovely evening though so it was totally worth it.
Found Out We Had a Peach Tree
We have lived in this house for 7 years, and when we moved in we bought a small apple tree that lived in a milk churn in the garden for a while, before being properly planted.
Any fruit off it has always been eaten before we got to it.
Yesterday Mr LLL looked up and discovered that it was actually a peach tree and that this year we have many, many peaches.
He made peach puree and we had bellinis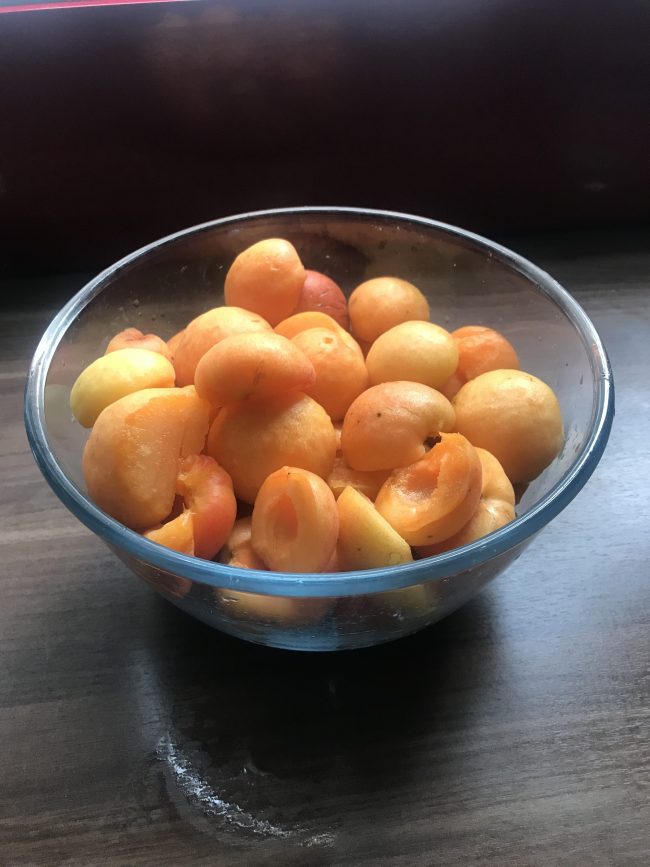 Tried to Remember How to Play D&D
It's been a while since we've had chance to get together with our friends and play Dungeons and Dragons, but last night they came round armed with a little mini game to get back into the swing of things.
We soon remembered mostly how to play, and the mission only took a couple of hours and ended with me having a magic ring and a tiny pet seahorse, so I think that's a D&D win.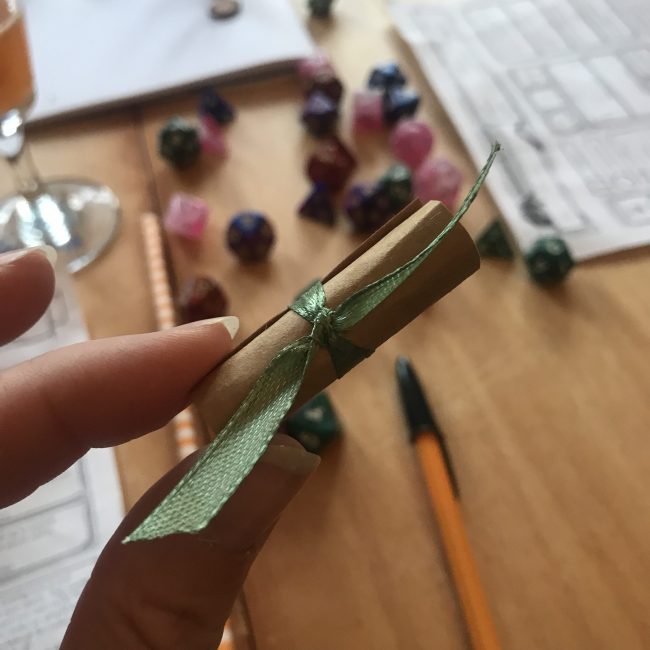 And thus ends another absurdly exciting week in my life.
How was your week?