Hi there! Happy Sunday folks!
It's been a funny old week this week. Nothing much has happened, but also lots has happened, it's just probably all been really quite dull, so strap yourselves in for an exciting post!
As you read this I shall be "running" the Run Norwich 10k. I use inverted commas because my energy levels over the last couple of months have been non-existent and I've basically done no running since my last absurdly slow 10k back in May. I'm currently on a break from Roller Derby, and my energy has picked up a lot, so maybe in 3 weeks I could manage a decent 10k, but this Sunday? Not likely. Still, afterwards I am planning to have beer and roast dinner, so it'll all be worth it!
Anyway, that's a story for later on, first, this week I……
Cracked Open the Champagne
Somehow I have inadvertently ended up collecting the Lanson Champagne Wimbledon bottle jackets. I bought my first one on a whim years ago, and now every time a new design comes out I have to buy it.
I drink the Champagne while I watch the Wimbledon final and then keep the jackets to make me feel fancy by disguising cheap Cava.
And this years final was EPIC wasn't it? Did you watch it?
I was supporting Roger Federer, as the lack of British representation meant I decided to fall back on my very loose Swiss heritage to pick a player (My Great Grandfather was Swiss).
He may not have won, but it was a hell of a tennis game to watch.
Had a classy breakfast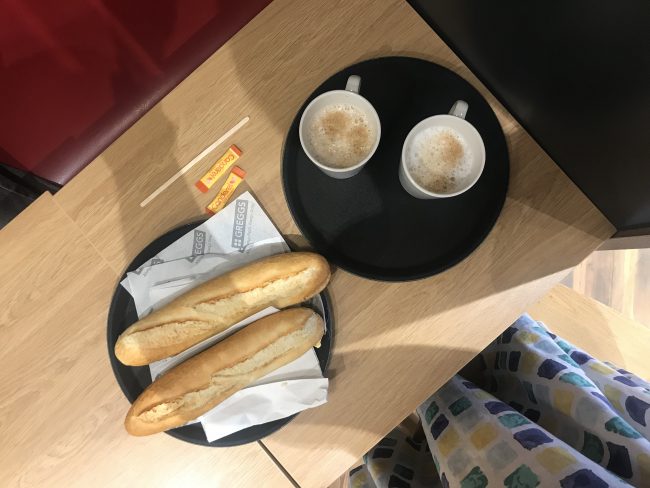 Early in the week we happened to be out and about early and decided to treat ourselves to breakfast. But it had to be cheap, so a Greggs sausage baguette and a coffee it was.
It's not all Champagne around here you know.
Ate a whole jar of peanut butter
I told you is was an exciting week where lots happened but none of it was exciting. While in the supermarket this week I happened to spot a small jar of marmite peanut butter, and impulsively decided to spend £2.50 of my hard-earned money on it.
I'm really pleased it was a small jar, because it took me less than 2 days to eat the whole thing with a spoon.
This stuff is GOOD.
This probably also got the most reactions of any of my instagram stories, so before you ask, it was in Tesco.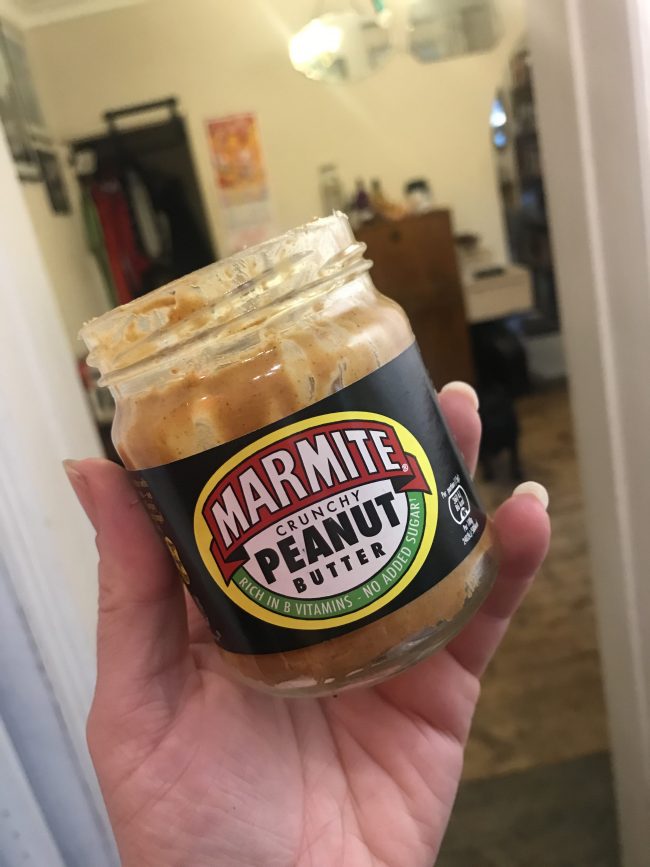 Picked up my race pack
For Run Norwich you have to pop down to the expo and pick up your race number a couple of days before, so on Friday afternoon we decided to go out for a coffee and grab our race packs.
Apparently we're in just 7% of runners who've done all 5 Run Norwich races, so this year we get a little gold star on our race bibs and the guy at the Expo was really excited to show it to me.
To be honest I'm a little excited to have it. It's a tough race, hot and hilly, and I do wonder why I keep signing up. The little gold star kind of makes it worth it even though I'm pretty sure I get slower every year!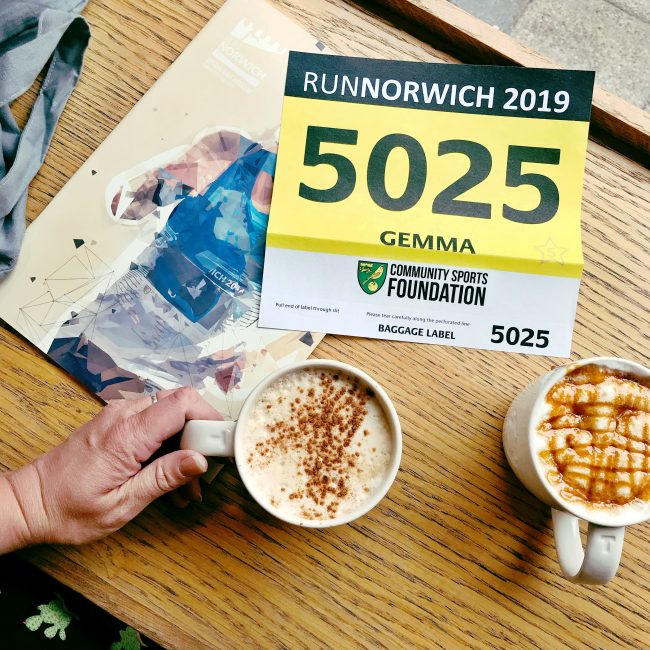 Set up an Instagram account for the Pugs
Because I'm tired of being restrained with how many cute photos of my Pugs I post.
If you like cute Pug pics then you can follow @PeppaandWaldo
Did not do Archery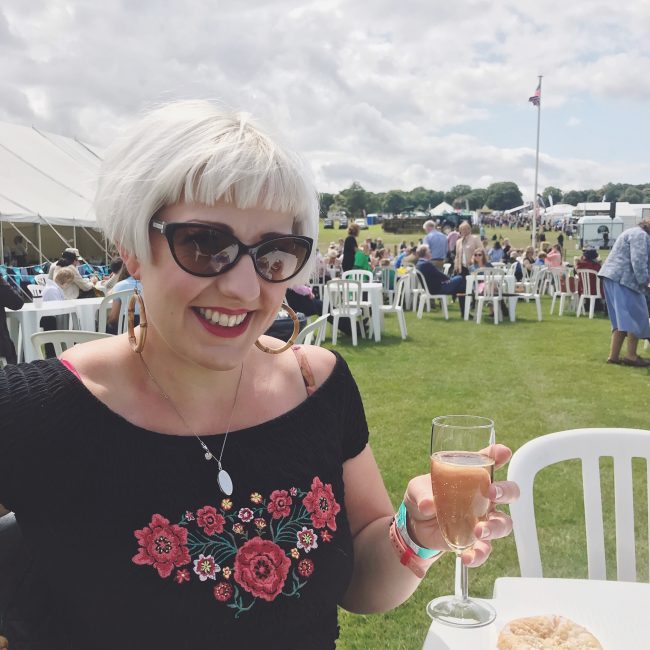 On Saturday I was invited to Holkham Country Fair for the day.
I got a VIP welcome, which meant I got to drink fizz while I watched parachutes and a marching band.
We took the Pugs along, because the weather forecast promised overcast and rainy weather, but it ended up super warm, which meant we spent most of the day sheltered under shady trees because Pugs do not enjoy too much walking around in hot weather.
We ate hot dogs, visited some exotic animals, watched the family dog show, bought some cider and generally had a jolly good time. What I did not do, was any archery. I'd been offered a ticket for something fun to do on the day, a zip wire, archery, or a fairground ride. Honestly, I am really not an adventurous kind of person, I'd have probably just gone for the fairground, so I let Mr LLL pick, and he chose archery.
In the end we decided Mr LLL would have a go and I'd just watch the Pugs because I really didn't fancy it to be honest. But then I realised I'd somehow managed to lose the ticket during the day, so no one did any archery after all.
But we still had a jolly good day. If you're at a loose end today and have £18 to spend on a ticket then head over. You get to see some amazing events like acrobatic horses and birds of prey and it's a fab day out.
Had a week well spent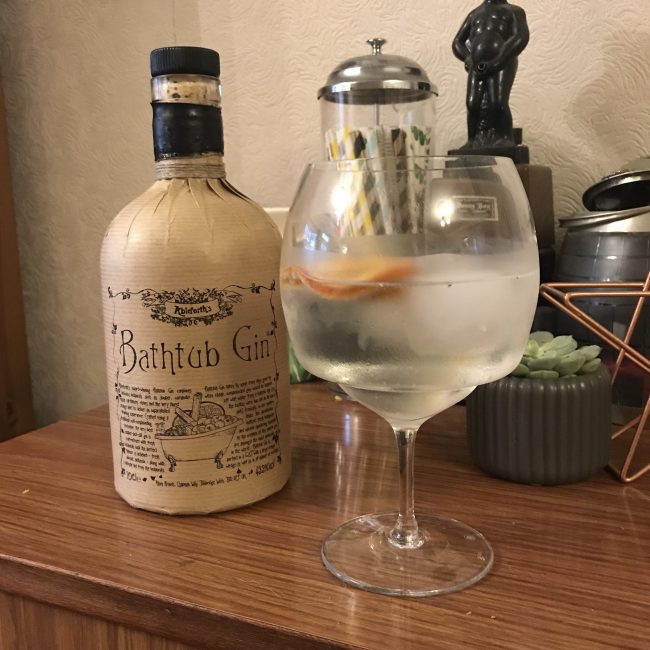 Finally, how well does this Ableforths's Bathtub gin promo fit in with my This Week I…..?
Yeah, I got free gin as Ableforths are currently running a competition to win your version of a "Week Well Spent". Ableforths takes a week to make, infusing the botanicals in the gin, and for them, that's a week well spent.
Maybe your week well spent wouldn't feature marmite peanut butter, or maybe it would? Either way, if you tell Ableforths about it you could actually win it, so I thought it was worth a mention if you want to enter then visit the Week Well Spent page! Closing date is 31st July, I'm still considering my entry, but in the meantime I shall be drinking the gin!