Hello! How's this week treated you?
It's mid-November, are you feeling festive yet? I'm normally on 5th Egg Nog latte by now, but for some reason this year I'm not feeling very festive yet. I probably need to eat more Christmas sandwiches, maybe I'll make that this afternoons job?
Anyway, I'm sure Christmas fever will hit soon, but in the meantime.
This Week I…..
Bought a Ridiculous Blanket
Like really, ridiculous. It's the blanket version of one of those terrible wolf fleeces, except instead of a wolf it features a Pug.
We wanted a new blanket for the sofa for the ridiculous reason that our current one is very dark and we often lose Waldo in it as he matches. So I picked up a nice sensible blanket in bluey grey colour. Then we spotted the Pug blanket.
Then followed about 10 minutes of me having a nervous breakdown in QD because I REALLY wanted the stupid Pug blanket, but it was stupid, so I really needed the nice bluey grey blanket, but couldn't really afford both blankets and definitely didn't NEED both blankets, and, hey, did I even really, actually, NEED a blanket at all considering I already had a blanket and I just didn't like the colour.
So, in the end I bought both blankets and put it on a credit card to worry about later. Then I had to carry them home one under each arm and it started to rain and by the time I got home both me and the blankets were soaked.
Only I can make this much of a faff out of buying an absurd blanket.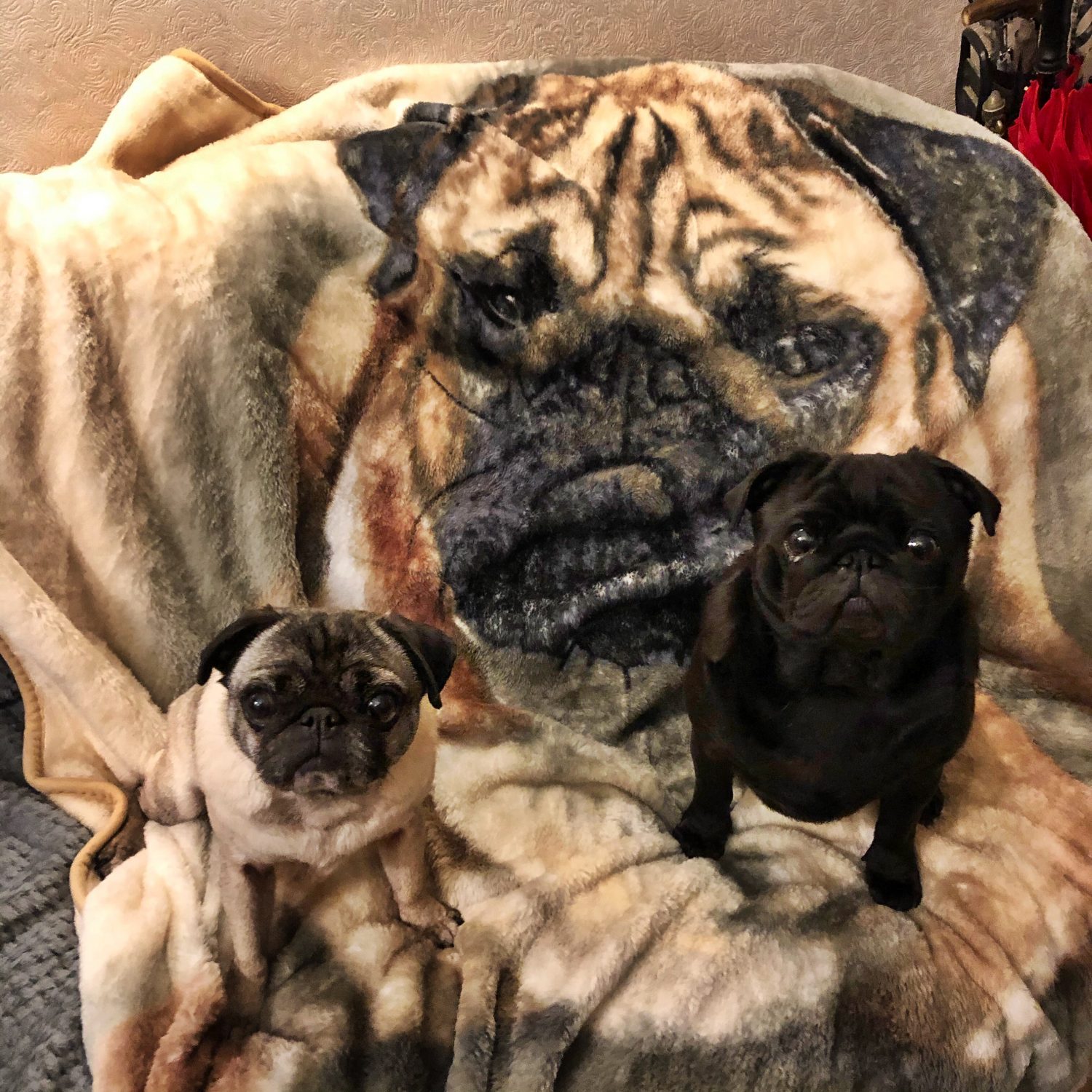 Went on a Road Trip
I shall be writing more about this soon so I won't spend ages talking about it, but with impeccable timing Hilton DoubleTree offered me an overnight stay in their hotel and spa Forest Pines, just in time for our wedding anniversary.
So on Monday afternoon we bundled ourselves and the dogs into the car, drove to the end of the road where I poured a bottle of iced coffee over myself then drove back home for me to get changed. And then we headed off to Lincolnshire for a relaxing night away.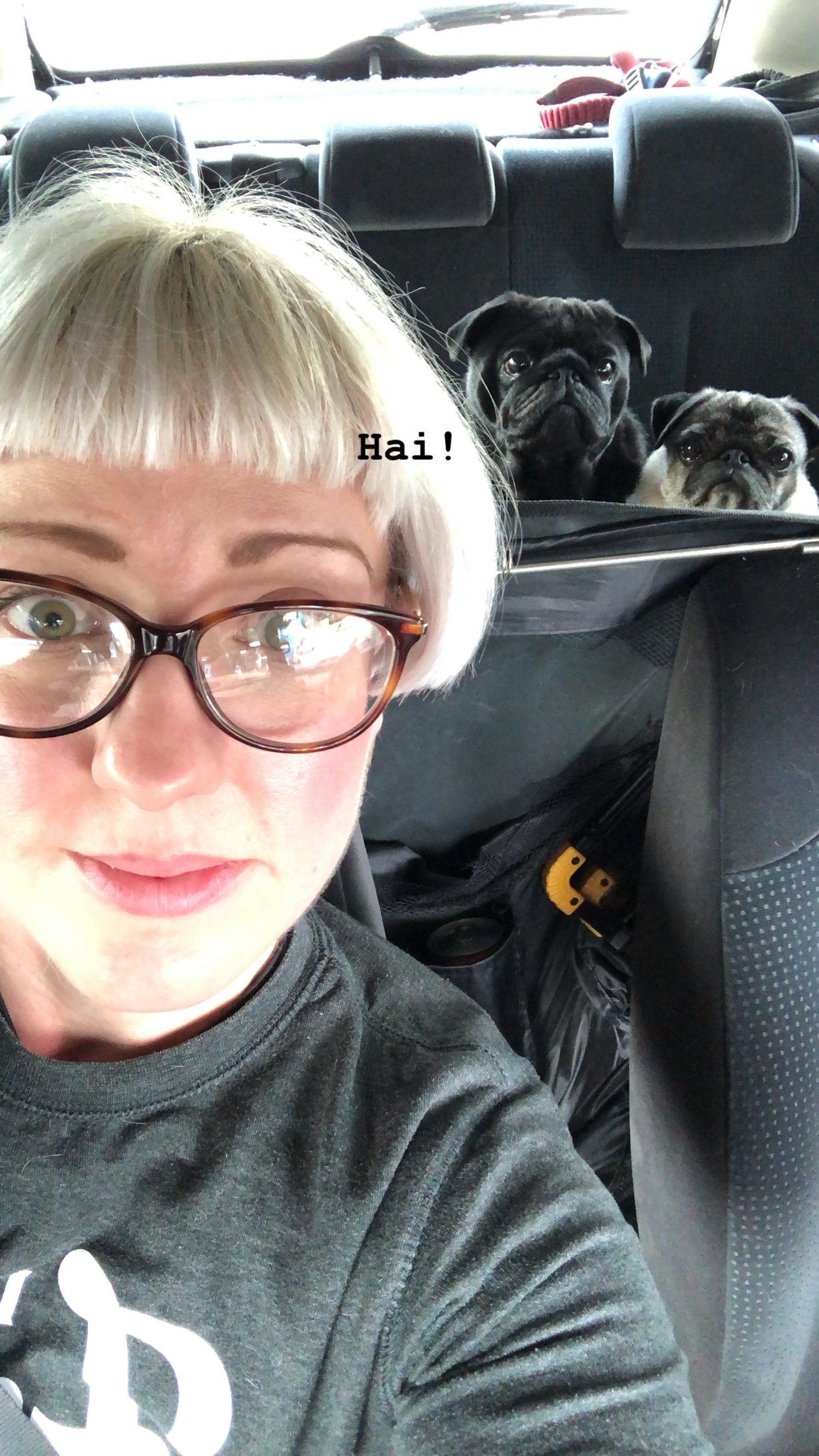 Cooked a Great British Meal Out
Our Wedding Anniversary was on Tuesday, so we travelled home and then I prepared us a lovely Anniversary dinner. Great British Bake Off a few weeks ago had given us both a craving for Black Forest Gateau, so I decided to go the whole hog and prepare a traditional Great British Meal Out as sold in the now-defunct Bernie Inn.
We had Prawn Cocktail, Steak and Chips and Black Forest Gateau and very nice it was too. We also had Aldi Champagne because we are super classy.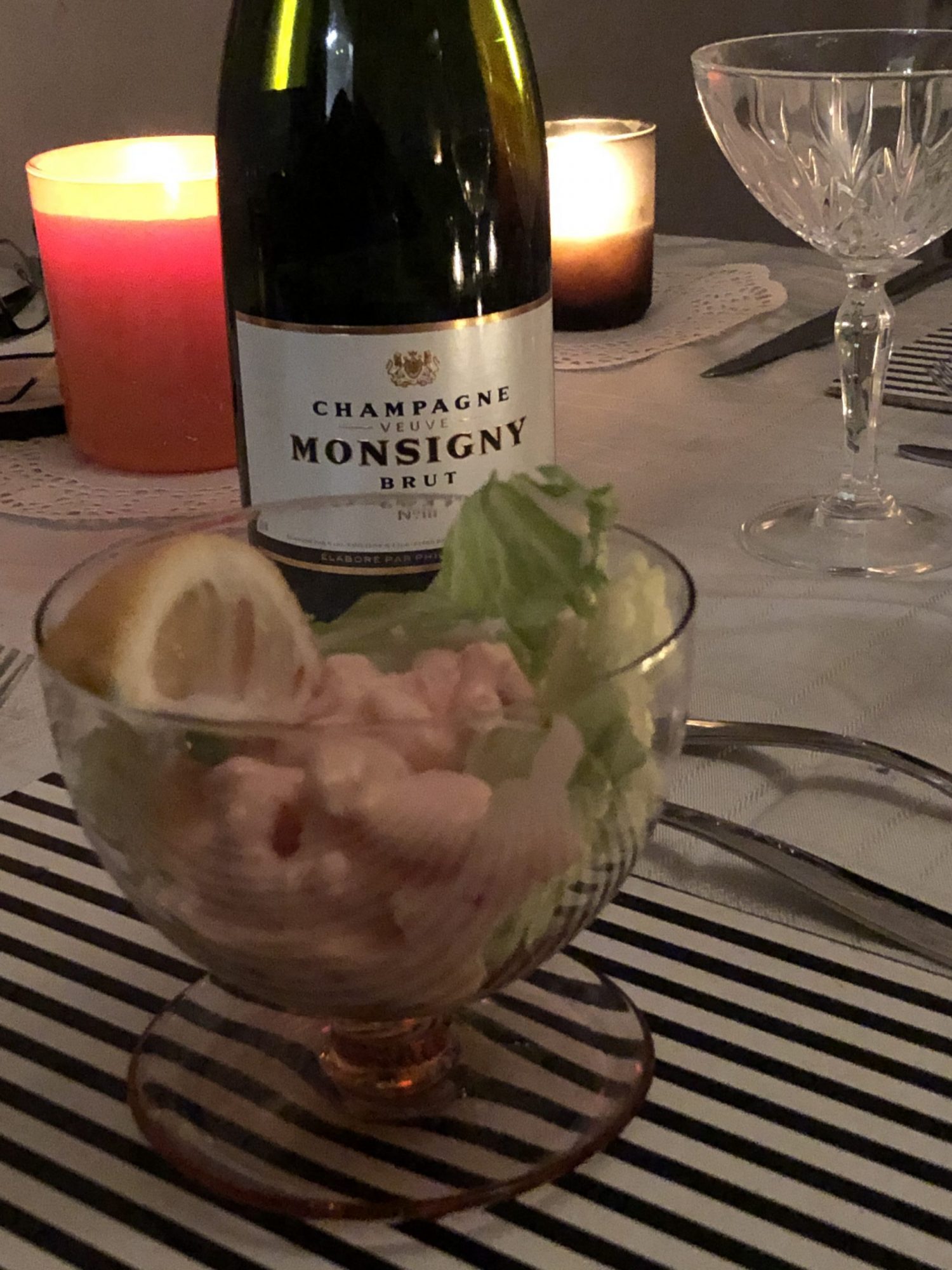 Poked Waldo in the Eye
In less cheerful news, on Wednesday morning I poked Waldo in the eye.
To be fair to me, what actually happened is Waldo was SUPER excited about his breakfast, I reached down to pick Peppa up to carry her downstairs as she is too small to manage the stairs on her own, and Waldo ran into my outstretched hand and poked himself in the eye.
This is not our first Pug eye rodeo, and we know you don't mess with Pugs eyes, so we took him to the vet as soon as we noticed him squinting a bit.
He dealt with the vet in traditional brave Waldo fashion. By which I mean he cried, struggled and tried to hurl himself headfirst off the examination table until the vet gave up and looked at him on the floor.
We have been giving him eyedrops every 2-3 hours since Wednesday (including overnight. I'm TIRED) and he seems to be much improved. Which is a relief, because I'm not sure I could cope with the guilt if it got worse. Tomorrow we'll be taking him back for a check up, so fingers crossed we'll be able to stop setting alarms for every 3 hours overnight!
Bought a Visor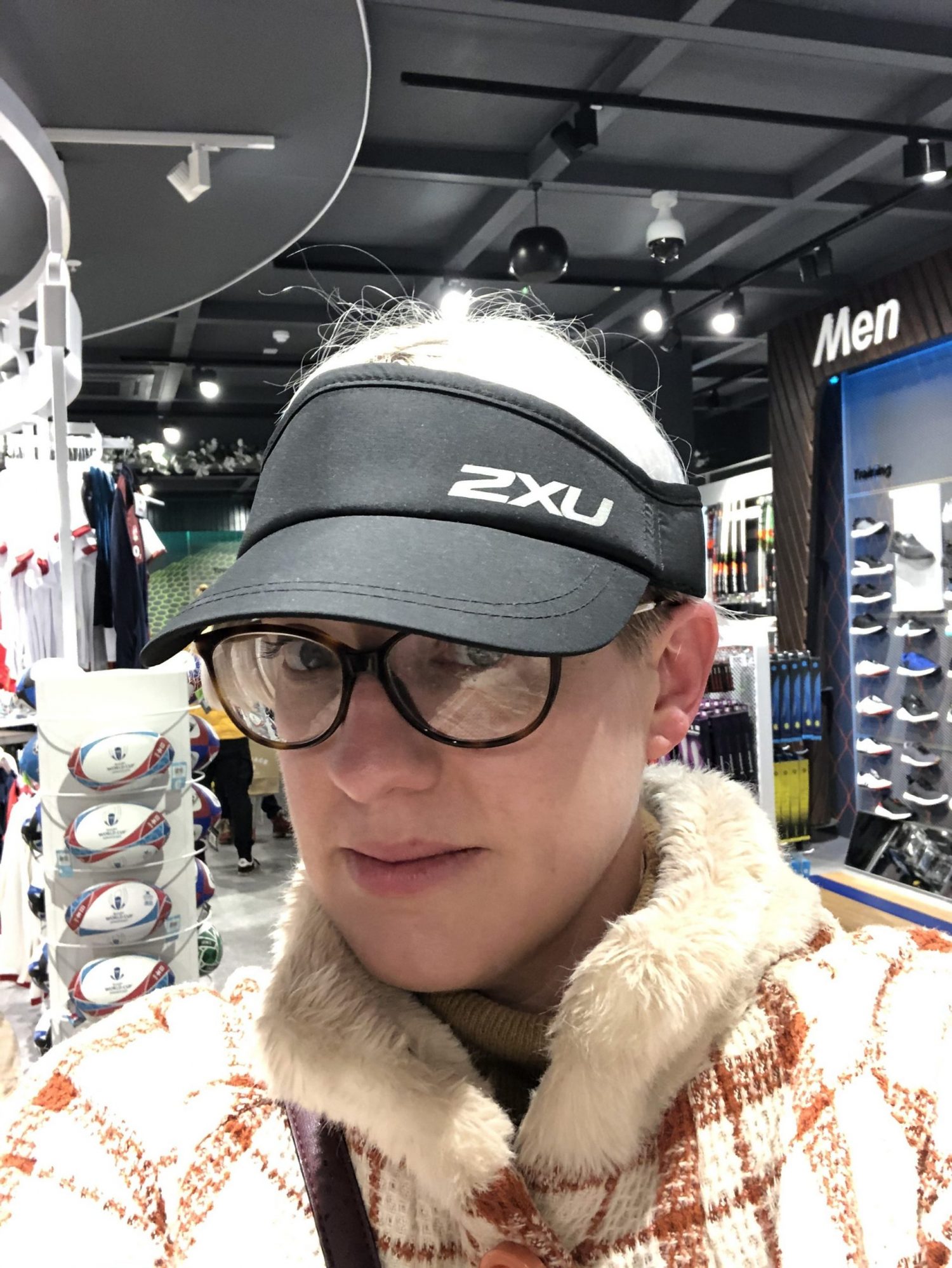 In the next installment of "Gemma makes shopping far more stressful than it needs to be" I attempted to go shopping to buy 2 things.
1 was a long sleeve running top. I wanted a plain black top, so I could wear it with coloured leggings, with long sleeves, thumbholes because I hate gloves but my hands get cold and a half zip so I could zip or unzip if I got hot or cold. There are many tops like this ranging from super budget £10 (which I have had before and got rid of because they were horrible) to the totally out of my budget £100+. Sports Direct had a nice New Balance one with good reviews, but to avoid shipping and sizing costs I thought I'd go see if they had it in store.
They did not. They had lots of £60 ones (too much), and one £30 one which I decided to try on. I could not find the changing rooms, so I attempted to hide behind a display unit and whip my top off without flashing my bra. It was going quite well, then I knocked my glasses off and got the swing tag stuck through the neck hole, so the Sports Direct security guards probably now have hilarious footage of me in my bra struggling to get into a top, so watch for that on a hidden camera show near you soon.
Anyway, the top was disgusting and scratchy and I could feel every seam, so that was no good. They did have a top that looked perfect on one of the mannequins, but I could not find it for sale anywhere on the shop floor so I lost my temper and went elsewhere.
The other thing I wanted was a visor to keep the rain off my face for the inevitable rainy runs. The one pictured above was £5, but it wasn't super comfortable. Then I found one I loved in Intersport, but it was £15. I don't pay full price for anything if I can help it, so I found it online on sale, but it wasn't worth paying £5 shipping for one stupid small item.
Anyway. Long story short, by about 6pm I was nearly in tears trying to find the top I wanted and the visor I wanted at a reasonable price in the same online shop so I could combine shipping.
It did not exist.
Then I discovered both items were available on Amazon, and the dogs needed some more of their omega 3 sprinkles they have on their dinner. So I decided to buy them on there. This made sense as the sprinkles are apparently an "add on item" meaning I have to spend over £20 on Amazon to get them delivered.
Only the top was not dispatched by Amazon, which meant apparently I needed to spend another £1.98 to get the dogs sprinkles.
By this point I was starting to lose the will to live with this most first worldy of all first world problems.
Fortunately I solved it by just buying 2 bags of sprinkles, and both the sprinkles and the visor have just been delivered now, while I am writing this actual absurdly long section on a Sunday. Which is why Amazon are taking over the world even though they might be evil.
Drank Some Gluhwein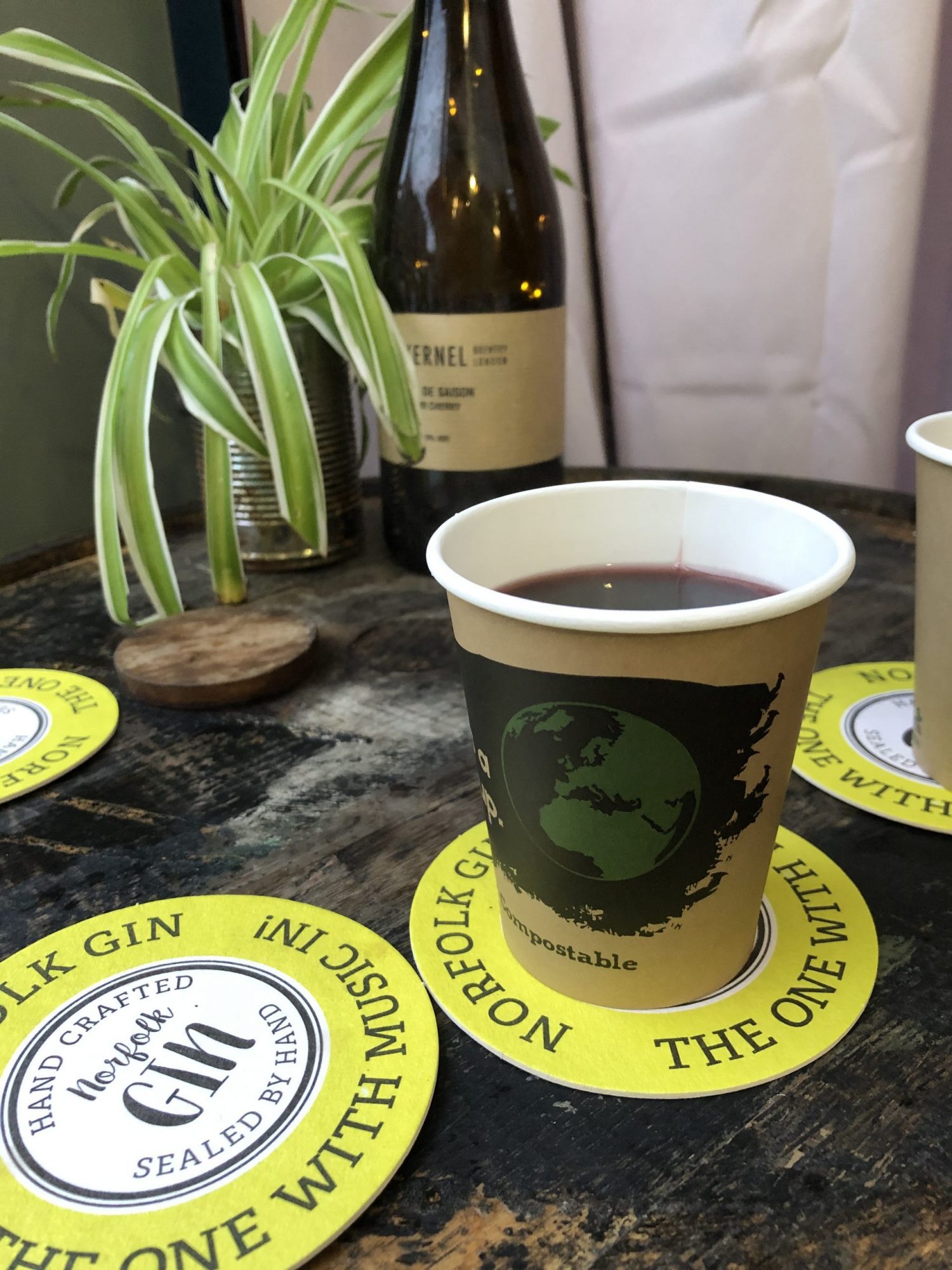 Sir Toby's Beers on Norwich Market sells Gluhwein. I thought it might help me feel more festive and get over the Sports Direct trauma. It did not do either of those things, but it was very nice, and it had brandy in it.
If you have made it through my traumatic shopping story you should probably have Gluhwein to get over it too.
Had a Birthday Party
Because Peppa is 6 this weekend, so we took them to Brewdog Norwich where we had doggy beer and doggy cakes and party hats. Our friends came out so Peppa had a new lap to sit on, which is her favourite thing to do, and we generally had a jolly Saturday afternoon before taking 2 very sleepy Pugs home to watch TV by the fire.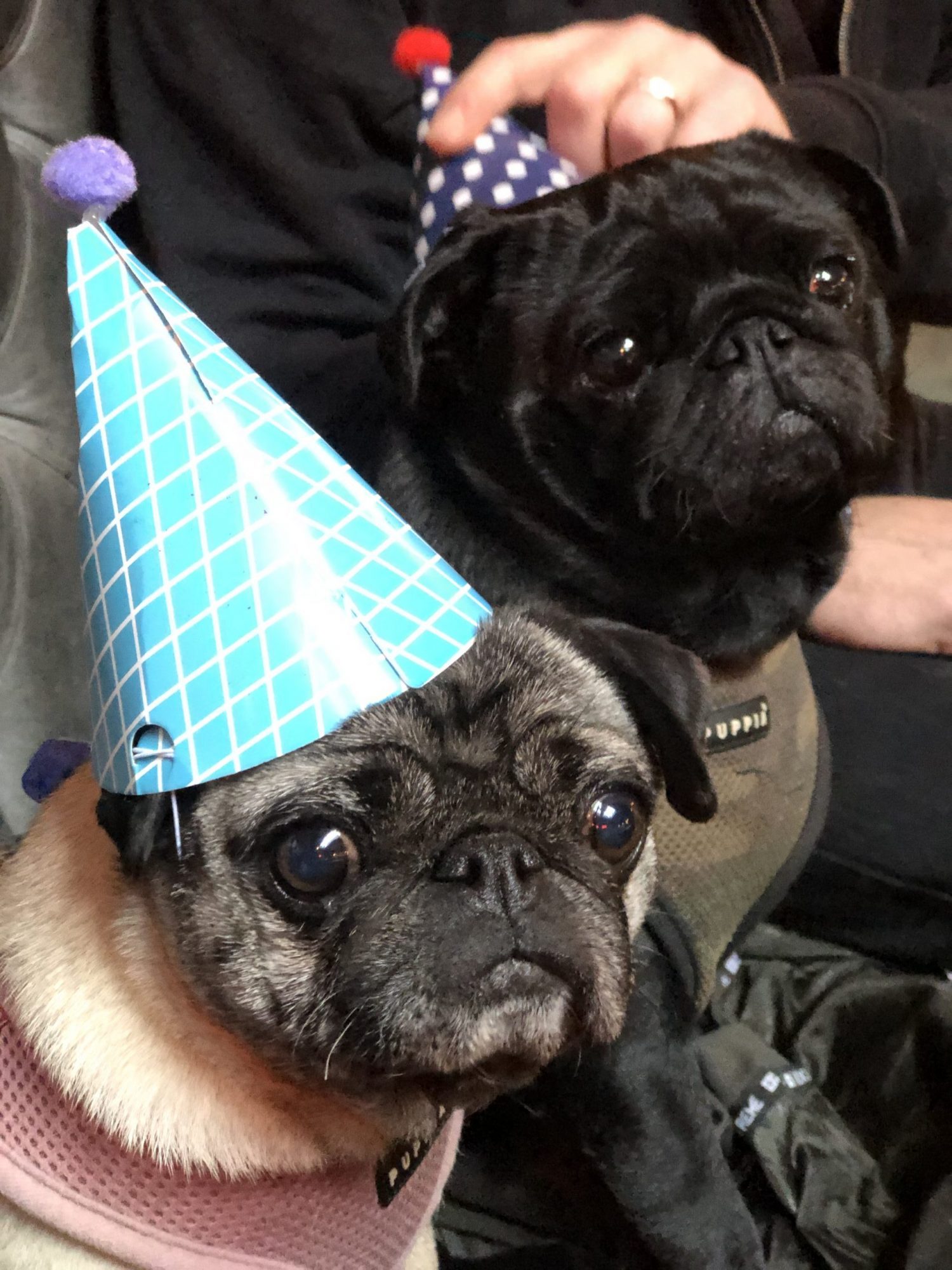 Had a Succesful Shopping Experience
Lastly, because I wouldn't want you to think that ALL my shopping experiences this week have ended in tears, I did manage to buy a hairband.
I love my little microbob, but recently I have occasionally missed the days when I could accessorise and do something fancy with my hair. I've been watching far too much Sabrina lately and love her little 60s inspired hair band look. I used to tie ribbon round my head, but it's too short for that now as my hair doesn't cover where it ties at the back, so I thought I'd look for an old school Alice Band, in black, not too wide and not too narrow.
Will wonders never cease, I found the exact perfect one in Accessorize. Just sitting in the window display as I wandered past. Seriously, that never happens, there's always "oh it's perfect, except for the colour/width/price/stupid rhinestone crystals"
I love it, regardless of the wisdom of a 40-year-old woman taking her style inspiration from an 18-year-old who's playing a 16-year-old on a Netflix tv series. But then I've never really been one to worry much about age appropriate clothing.
See, sometimes shopping works out fine.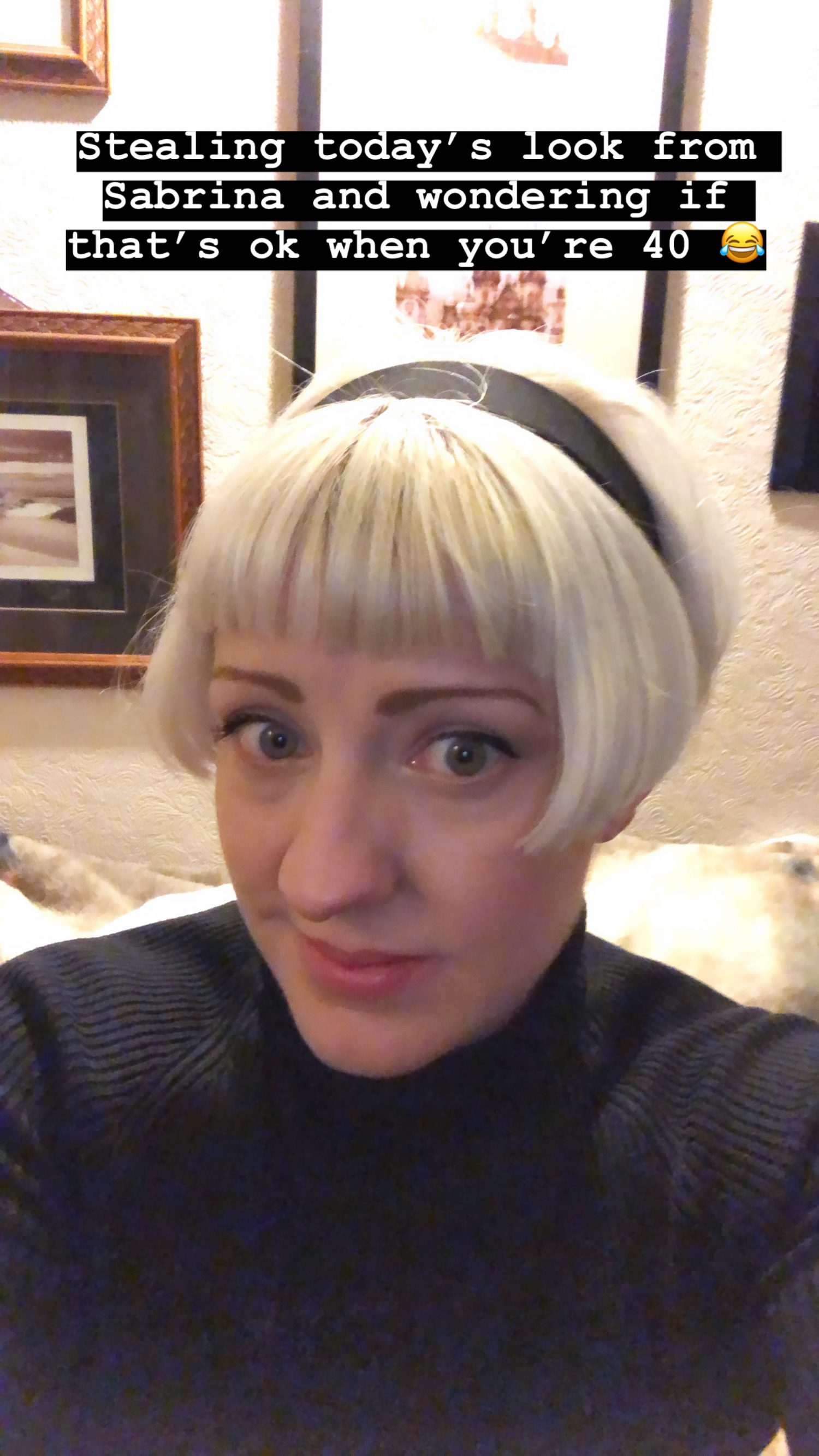 And that was another week in my life.

How was your week?